FMCC positive Macao's tourism will bounce back, highlights opportunities in GBA
FMCC positive Macao's tourism will bounce back, highlights opportunities in GBA

Link copied
Group plans to work with universities and companies to educate locals on Web 3.0; French village food market planned for this autumn.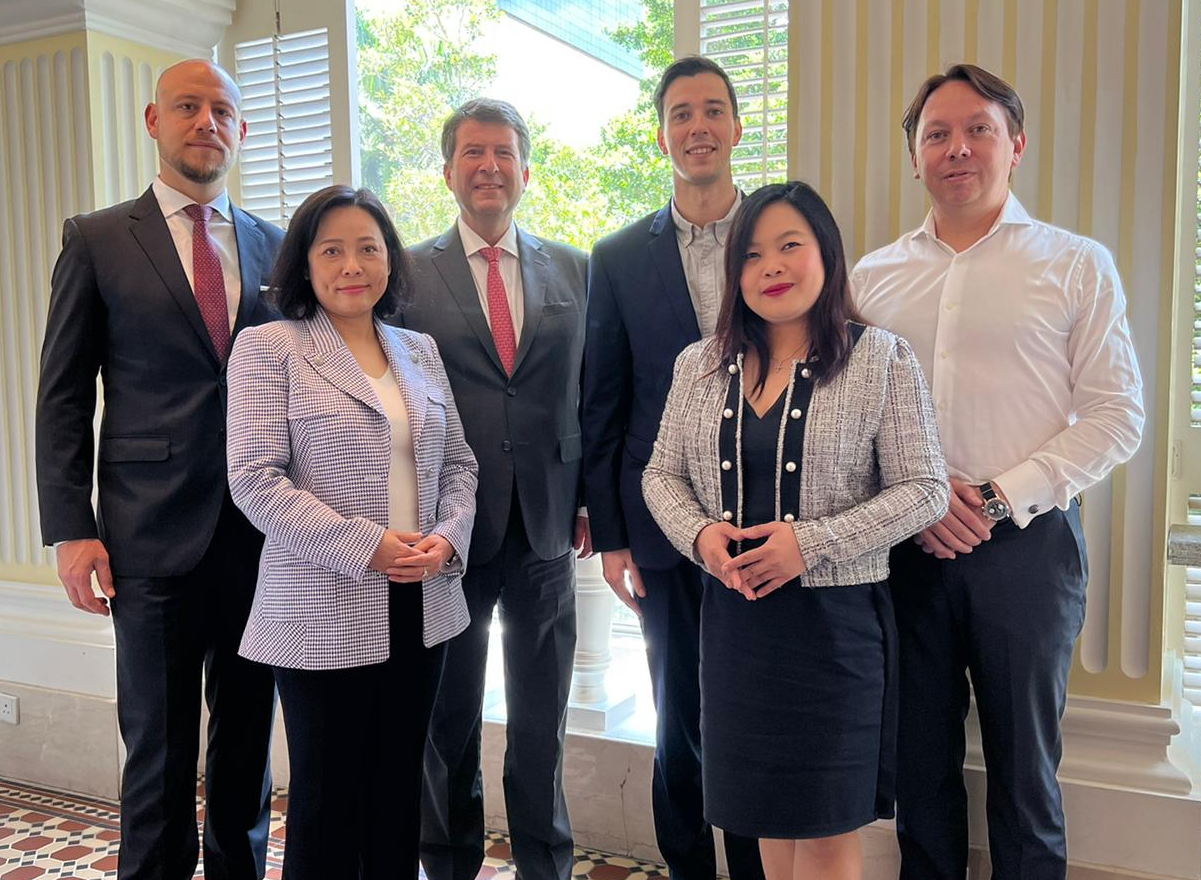 Macao has been a major tourist destination since the late 1980s; and the tourism and leisure industry will remain a core pillar of the city's economy for the foreseeable future, even though the Covid-19 pandemic may have slowed it down, according to Mary Mendoza, managing director of marketing company The Platinum Limited, who is certain that Macao's tourism will bounce back. 
"The pandemic is a temporary obstacle compared with a longer-term vision for Macao and the Greater Bay Area (GBA). Macao experienced a SARS outbreak and the 2008 global financial crisis, to name just two. We have seen that Macao got back on its feet and thrived again. However, this time it may take some time," said Mendoza, who has recently been appointed as the head of the GBA Tourism & Leisure Committee of the France Macau Chamber of Commerce (FMCC). 
The FMCC launched three sub-committees last month, comprising Mendoza's committee, a Technology Innovation Committee, headed by KIX Esports Co-founding Managing Director Charles Fauchet, and the French Culinary Arts Committee led by Benjamin Barraclough, sales manager for the Macao operations of Hong Kong-based fine French food and wines company LQV Group. 
The sub-committees were created to enhance diversification while strengthening the scope of industries connected to the FMCC, encourage collaboration and synergies within the group itself, and create the opportunity for their members to learn, share, manage and further develop the three sectors covered by these new sub-committees, according to the chamber, which was founded in 2008. 
Mendoza and her team in the GBA tourism and leisure sector aim to work as a bridge between the government and Macao residents as well as the city's business community. 
They have identified the importance of having "a roadmap of what success looks like for both Macao and the neighbouring GBA [cities]". She added, "At this stage, we are on a discovery path and continually formulating values we can provide to the FMCC members and the Macao community."
Mendoza stressed: "There are a plethora of benefits that the GBA has for tourism and leisure. It is a super-hub of opportunity – among which is the access to over 86 million people coming from diverse backgrounds. To date, nearly 60 per cent of tourists who visit Macao come from the GBA."
Meanwhile, the first step that Fauchet's team took was launching an online survey to get some ideas of the local population's awareness on Web 3.0, the future World Wide Web based on blockchain technology which includes cryptocurrencies and NFTs. The survey will run until June, with the results to be used by Fauchet and his team to prepare for an event they plan to hold around September or October. 
"We will craft our first event format and content in order to help our audience to get into Web 3.0 … we will teach them how to get a [digital] wallet, get NFTs and take their first steps into the metaverse," said Fauchet. 
He added: "We strive to guide people and businesses in Macao to learn how these technologies can benefit them today. The future of the world will eventually rely on Web 3.0. It will change the way we work, do business and interact in our daily lives."
Fauchet's team also plans to work with universities and companies in Macao to educate students and employees about Web 3.0. 
In addition to the event that the FMCC's Technology Innovation Committee is planning to hold this year, the chamber – through its French Culinary Arts Committee – is also planning to host a French village food market offering 100 per cent French food produce in open air this autumn. 
"We plan to have it in a lovely garden or heritage square. However, we are still to reveal all the details. But a regional focus of food and beverage from one of the departments [administrative division] of France will be a priority," Barraclough said. 
He added: "We cherish our role in heightening the awareness of French culinary arts and French food produce in Macao."