Dream Space: New Wave in the Metaverse expo opens at The Parisian Macao
Dream Space: New Wave in the Metaverse expo opens at The Parisian Macao

Link copied
Entrepreneur says Macao's younger generation is catching up with potential of metaverse, learning from Silicon Valley and Hong Kong.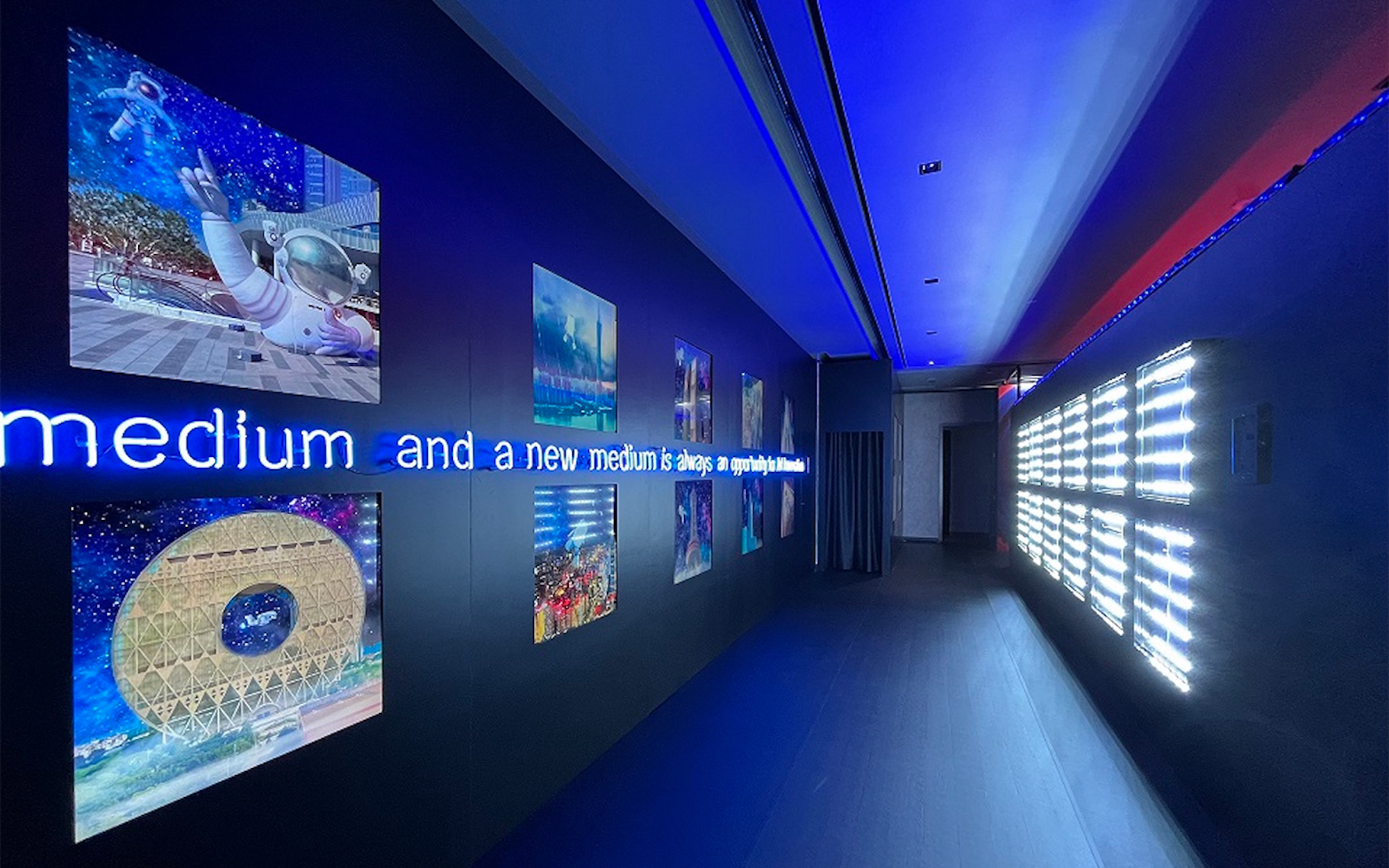 More than 40 crypto artworks and an interactive area make up Dream Space: New Wave in the Metaverse, the Metaverse Industry Association Macao's (MIAM) non-fungible token (NFT) exhibition at The Parisian Macao, which runs until 24 February.
Thomas Ao Ka Seng, MIAM's founder and president of Web 3.0 investment firm Mindfulness Capital partner, said that there will be a rotation of the artworks in the next few months, while seminars will also be held as an opportunity to interact with members of the public and corporations regarding the metaverse.
NFTs are cryptographic assets on a blockchain with unique identification codes and metadata that distinguish them from each other.
When asked why Macao appears to be lagging behind the metaverse and NFTs, Ao said that although it did not mean that it was a bad thing, it could be due to existing internet infrastructure as "if the existing internet infrastructure is too good, people are satisfied with it".
Ao also said he also thought that when it comes to Chinese culture, it tends to reinforce the idea of getting a secure job, being less inclined to do new things to disrupt the whole industry and face intrinsic challenges. However, he added he thought that Macao was catching up, adding that from an entrepreneur's perspective, Macao is already learning from places such as Silicon Valley and Hong Kong.
Ao also said that the city had the "ingredients" as the younger generation in Macao in the past 20 years had been keeping up with the newest technology and video games, but there were challenges when it came to whether companies would be willing to risk their own cash flow in investing in the metaverse when the word itself is not yet as well defined.
Regarding the segments that could benefit from investing in the metaverse, Ao said that perhaps the consumer and fashion-related products as well as conferences and information technology (IT) services could benefit.
Concerning the future pursuit of the metaverse in Macao, Ao told The Macau Post Daily that innovation is driven by either "start-ups who want to disrupt the existing order" or large companies "bringing the huge resources into the space and monopolising it", which he said could happen in Macao.
He added that he had seen boutique-sized start-ups doing card games and their own animations, among others.