Macao fashion designer Steven Tai talks true beauty, burn out and local design talent
Macao fashion designer Steven Tai talks true beauty, burn out and local design talent

Link copied
Steven Tai may have inherited Macao's oldest clothing factory but his work is far from traditional.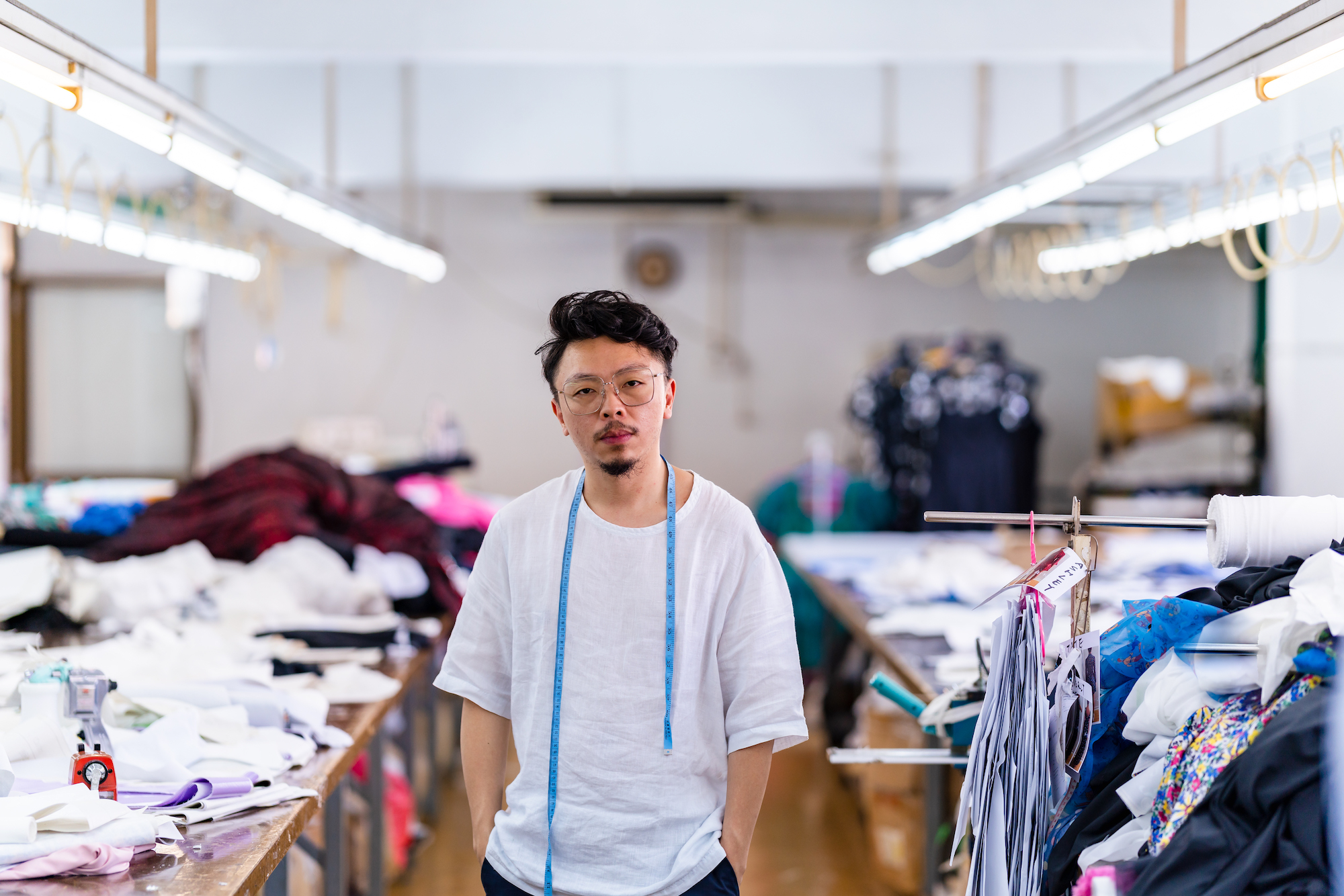 When designing collections for his eponymous fashion label, Steven Tai has long championed unconventional beauty. The Macao native and familiar face at fashion weeks took over his family's garment factory, Shamrock Factory, in 2012 to produce his unconventional Steven Tai Limited collections and has since shown them all over the world. 
As the longest-running clothing factory in Macao, Shamrock used to produce sportswear for big brands like Adidas. After years of churning out one brilliant collection after the next through his factory, Tai set down his brand and returned to client work – this time focusing on universally flattering, body-positive womenswear for major labels around the world. We caught up with Tai to learn all about his family's business, career and designs.
A family affair 
Born in Macao in 1984, Tai recalls growing up in a rapidly changing city while his mother worked tirelessly to run the factory. He studied at Pui Ching Middle School nearby and recalls hanging out at a toy store and video arcade down the street. 
Tai understood from an early age that garment manufacturing ran in his blood. His grandfather, Charles Choi, had moved from Shanghai to Hong Kong, where he opened a knitwear factory called Orlando Stars in the early 1970s. Over time, Choi managed to bring six of his seven adult children to Hong Kong – all except Tai's mother.
Instead of Hong Kong, Tai's grandfather sent Alice Choi, a maths teacher, to Macao because it seemed like a good place to start a business.
Big business 
Alice, Tai's mother, opened a garment factory – which his grandfather named "Shamrock" because the Irish clover symbolises faith, hope and love – in the 1980s on Avenida Coronel Mesquita. 
Unlike many other clothing factories at the time, Shamrock focused on performance-driven sportswear and T-shirts. "My mom struggled that first year – my grandfather was really tough on her because he wanted his children to be the best in whatever they were doing," Tai says.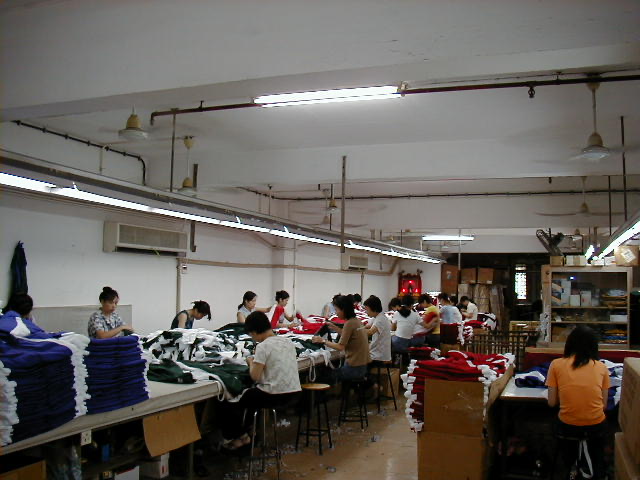 She pressed on, and it paid off. About eight years later, Adidas and Umbro, two of the world's biggest sportswear brands, came knocking on her door. At the time, Macao's garment industry was growing quickly and developed a strong reputation for quality and service. 
"Adidas and Umbro liked the way our factory produced garments; to this day, we have a very systematic way of making clothing with great care," says Tai.  
Vancouver calling  
In the anticipated handover of Macao from Portuguese to Chinese administration in 1999, Tai's parents gave him a choice between staying in Macao or moving to Canada. He chose the latter. "I had a bad day at school that day," he recalls. "So I said, 'I'll move to Canada.' It was my decision and, still today, I think it was crazy for a nine-year-old to decide that."
In 1993, Tai relocated to Vancouver, attending Edith Cavell School, then attended Prince of Wales secondary school. He loved creative hobbies, like music or photography, but didn't work very hard in school. 
At 16, Tai finally hunkered down to get into the University of British Columbia (UBC), where he earned a business degree in 2007.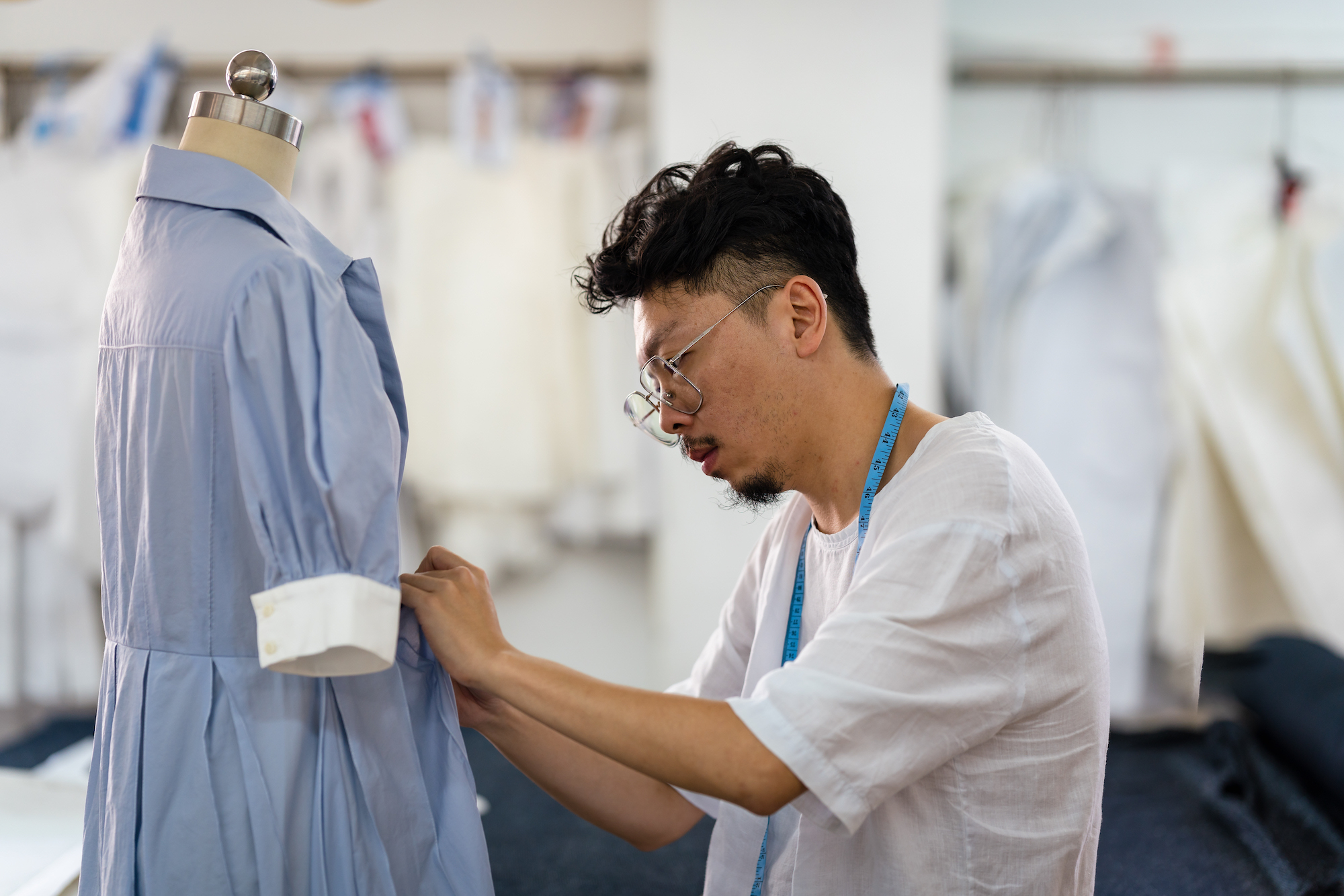 Thriving in fashion school 
Shifting his sights to the fashion world, Tai attended one of the world's most acclaimed fashion colleges, Central Saint Martins in London, which opened a lot of doors. 
"I've always liked the idea of making crazy clothes," Tai says. "Like the ones you see on the runway, who would wear that?" 
Tai pursued different internships every winter, gaining experience under designers at Viktor & Rolf and Puma by Hussein Chalayan MBE. 
After graduating in 2011, Tai landed an internship at Stella McCartney. That same year, he was a finalist in the Hyères Fashion Competition for emerging designers in the south of France, and took home the Chloé award in recognition of innovation and creative excellence.
Taking the reins
In 2012, Tai asked his mother if he could take over the factory and she welcomed the change after many hard years at work. But first, Tai presented 25 looks at the Mercedes-Benz Fashion Week and had to hustle to prepare in time. With the deadline just a month away, Tai hired a few interns himself to help him complete the mammoth task. "I had interns when I was an intern," Tai laughs.  
At just 28 years old, Tai's designs were based on the idea of "celebrating 'social outcasts'," nerds and geeks, he says. "It was so surreal," he recalls. "It was as if I was suddenly experiencing [a scene] that I only ever expected to see on television." 
Following his debut on the big stage, Tai returned to his family's garment factory in Macao to prepare collections for more upcoming fashion shows. 
Soon enough, Vogue Italy invited Tai to work on a project and then Tai officially established his brand in London.
"My brand's garments are experimental, and I treat making a garment like I'm making a work of art," Tai says. He loves fashion and design because he gets "obsessive" about the cuts and details. "Finally, the vision just clicks in my head." 
A flurry of fashion weeks 
From 2012 to 2019, Tai attended various fashion competitions, starting with New York, Milan, Athens, Zagreb and Toronto. In 2016, Tai fulfilled his dream to showcase his designs at London Fashion Week and from there, things  "only got crazier," he says. He attended Paris Fashion Week the same year, then Shanghai, and London again.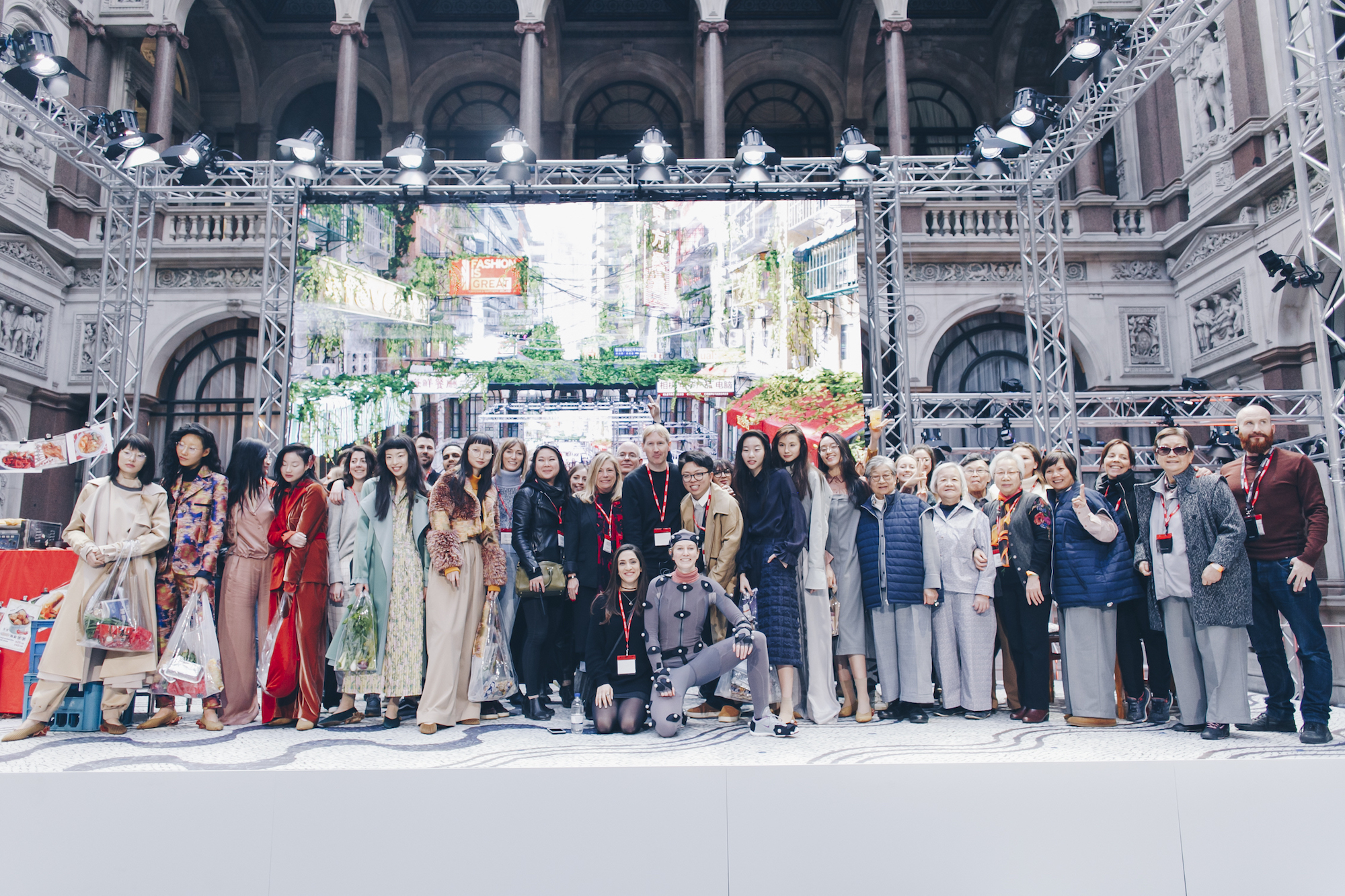 The 2018 autumn-winter London Fashion Week was "one of the most memorable experiences" for Tai. He teamed up with ILMxlab, the studio behind the special effects in Star Wars films. 
Together, they shared quintessential Macao characteristics – the pavement in Senado Square, neon restaurant signs, the city's skyline – with visitors through augmented reality. 
Design reboot in Macao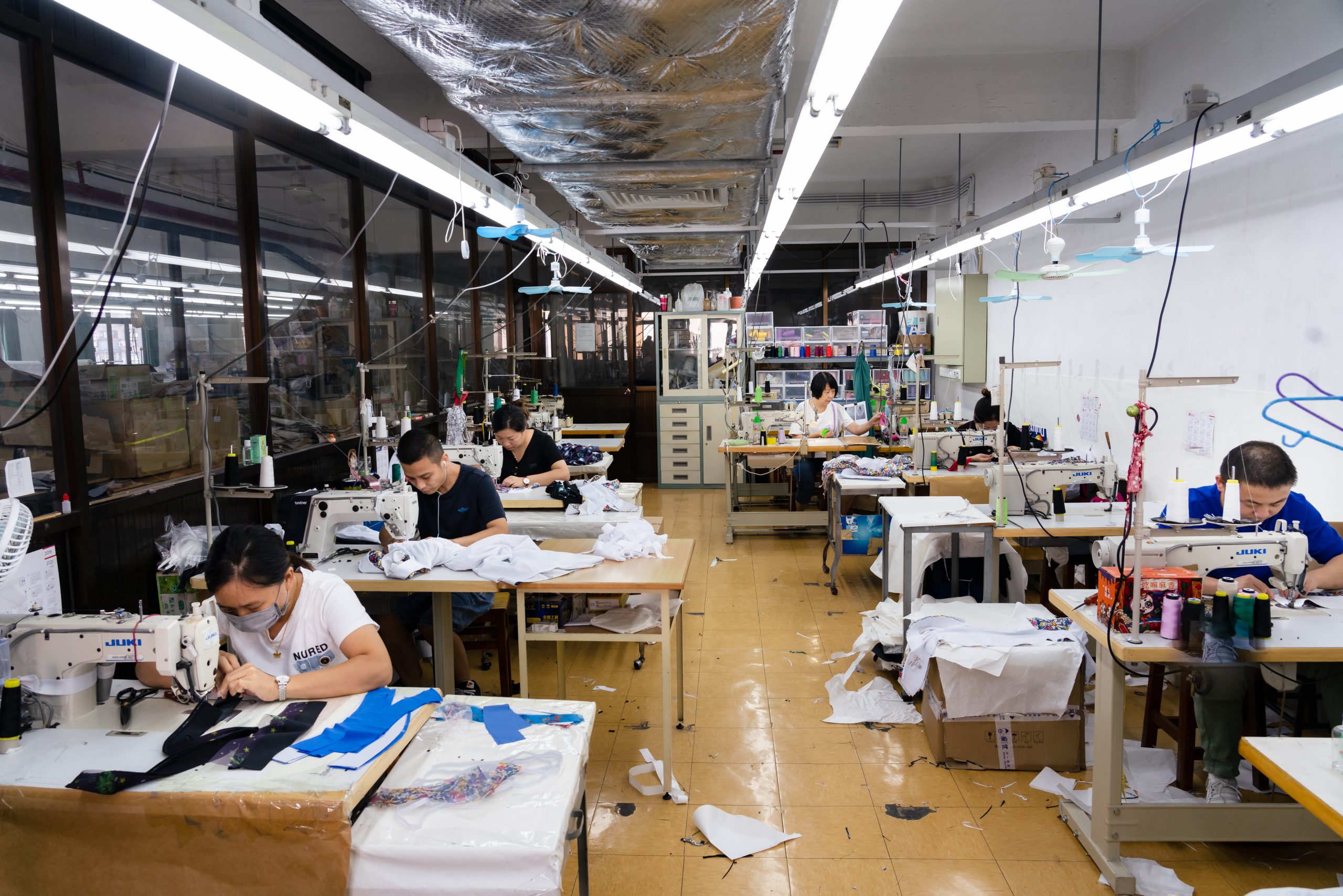 For Tai, shifting the factory away from client work to produce his eponymous collections made sense. "My mom understood, and she wasn't sentimental about the prestige of brand names. Clients change over 40 years of business," he says. 
But around 2018, Tai started to feel burnt out, so he hit the brakes on his brand and transitioned to client work. Instead of sportswear, he focused the factory's client work on his speciality: high-fashion womenswear.  
His clientele grew quickly. Clients approached Tai for consulting, capsule collections and full-scale production services. 
One of his biggest clients is British DJ and model Harley Viera Newton, who founded retro-chic brand HVN. Many celebrities like the Duchess of Cambridge Kate Middleton, English singer-songwriter Dua Lipa and Ariana Grande, and Jennifer Lawrence have donned HVN, which makes Tai proud.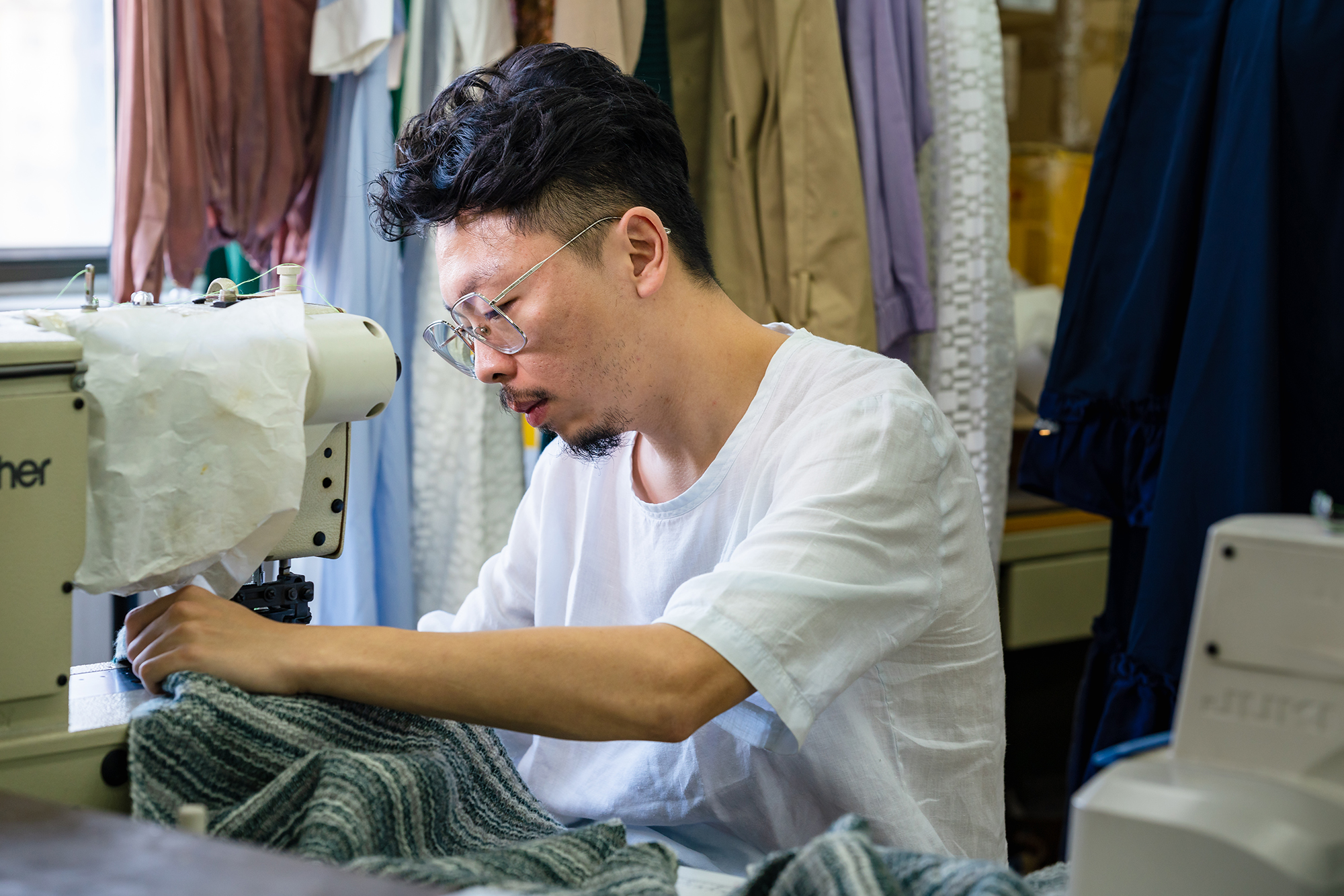 'Nerdy' designs for 'weirdos'
"A lot of people liked our techniques and way of making clothes," Tai says, adding that his designs are "nerdy" as a reflection of himself. Tai always saw himself as a little bit different and surrounded himself with other "weirdos", happily embracing individuality. 
"This started with my mom," he says. "She's a bit on the bigger side, and when I was young, I remember feeling sad that shopping was a stressful experience for her because she could never find clothes that fit her." 
Tai says "unconventional beauty" is the key to his designs, which are loose, comfortable and flattering for women of any size. The designer also partakes in many initiatives to spread body positivity and embrace all forms of beauty. 
A message of self-love
In 2018, Tai partnered with charity, Changing Faces, to create the "Portrait Positive Project" and invited 16 diverse women to model for a photoshoot with famous British fashion photographer John "Rankin" Waddell. 
"It was really meaningful, and the women were so amazing," Tai says. "They're always putting themselves out there, and the project celebrates everyone for who they are."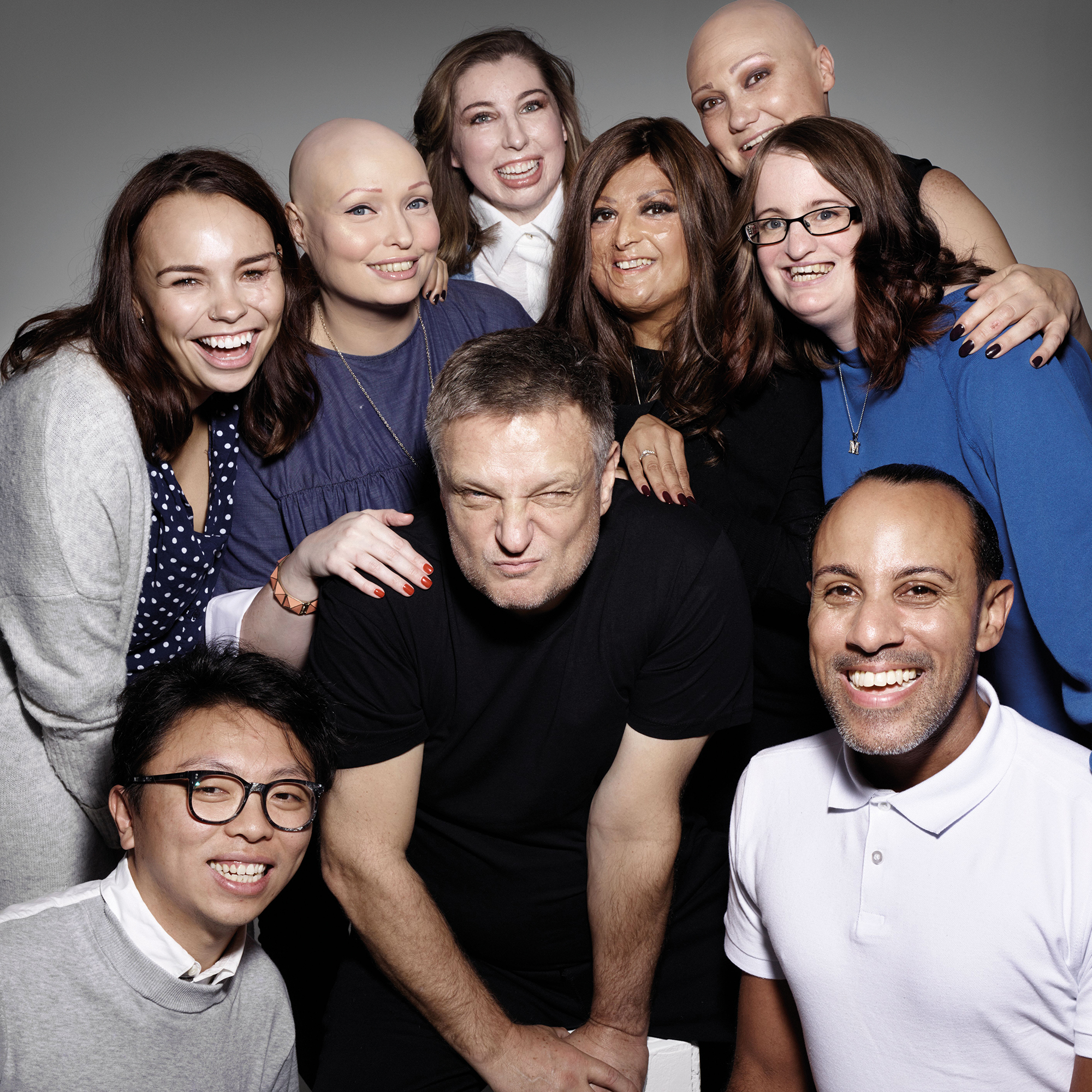 It's important to Tai to spread a message that fashion should be inclusive and beauty comes in all shapes and sizes. As part of this philosophy, Tai loves sharing his fashion experience with Macao students and helping budding designers through mentorship and advice. 
"Designers can come to me for advice or just ask for a specific kind of fabric," he says. "I am happy to share the industry contacts and help them enter the international market."  
If you're not willing to prepare, you can't be successful.
Steven Tai
Hard work pays off
Though the fashion industry is competitive, Tai says his mother and mentor taught him the value of hard work and preparation: "Success equals preparation and preparation [equals] opportunity," he recalls his mother saying. "If you're not willing to prepare, you can't be successful."
Lately, Tai has been considering a new direction for his brand. "I want to approach fashion less like a commodity and more of a creative expression," he says. "I wish to find a way to communicate my thoughts or feelings via objects through [the medium] of clothes making.