CNY 2022: 5 ways to modernise your holiday and celebrate sustainably
CNY 2022: 5 ways to modernise your holiday and celebrate sustainably

Link copied
As the Year of the Tiger draws near, we look at more sustainable ways to celebrate old traditions.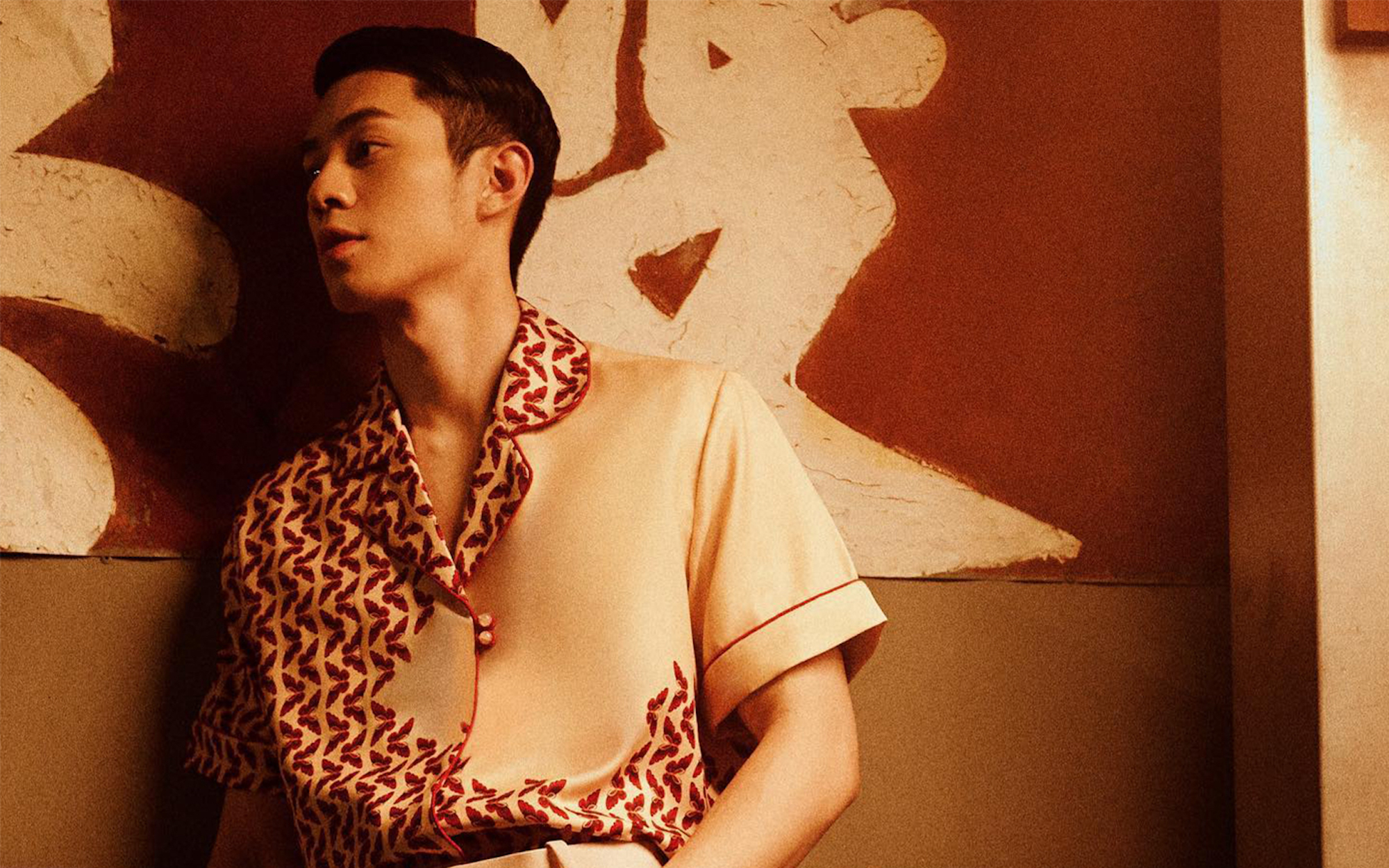 Out with the old and in with the new – that's what Chinese New Year is all about! The start of a new year on the traditional lunisolar calendar is marked with plenty of customs that are observed by the Chinese diaspora around the world. This includes lighting firecrackers to scare away evil spirits, hanging red decorations to invite good fortune, and cleaning your home to drive away the bad luck of the previous year. 
And while we can respect the traditions of the past, that doesn't mean that we can't also adapt them to modern times – especially when we consider how wasteful some of these practises can be.
Single-use decorations and red packets, meat-heavy feasts, chemical-laden fireworks that can choke the air – all that festive cheer adds up when it comes to our carbon footprint. This Lunar New Year, try a fresh approach by adopting these five sustainable holiday traditions, for a more modern Year of the Tiger.
1. Digitise your lai see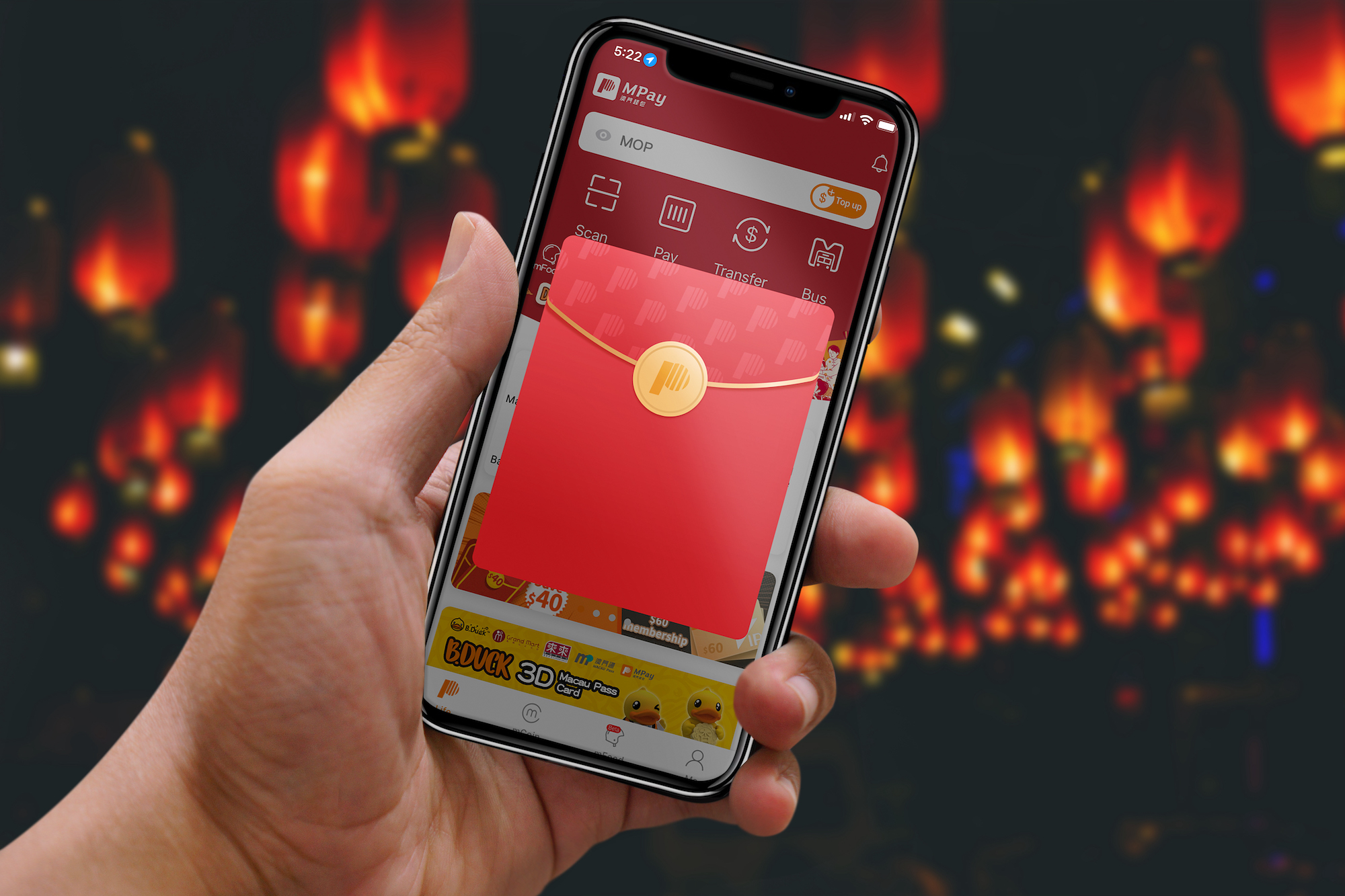 Red packets, known as lai see in Macao, are a popular tradition over the Lunar New Year. Family members, employers, and married people dole out red envelopes stuffed with money, to represent the blessings of elder generations and ward off bad luck. 
Traditionally, people use paper envelopes embellished with gold or red ink and glitter – which are impossible to recycle and create lots of paper waste. A sustainable solution to this problem? Send your red packets digitally, using apps like MPay and WeChat Pay. Not only can you instantly send lai see all over the world using this method, it's a practical solution to celebrating Chinese New Year while keeping our distance in a pandemic. 
Fun fact: In 2019, an estimated 823 million people in China sent or received red packets via WeChat, suggesting that digital red packets are probably here to stay. 
2.

Give your traditional meat dishes a plant-based twist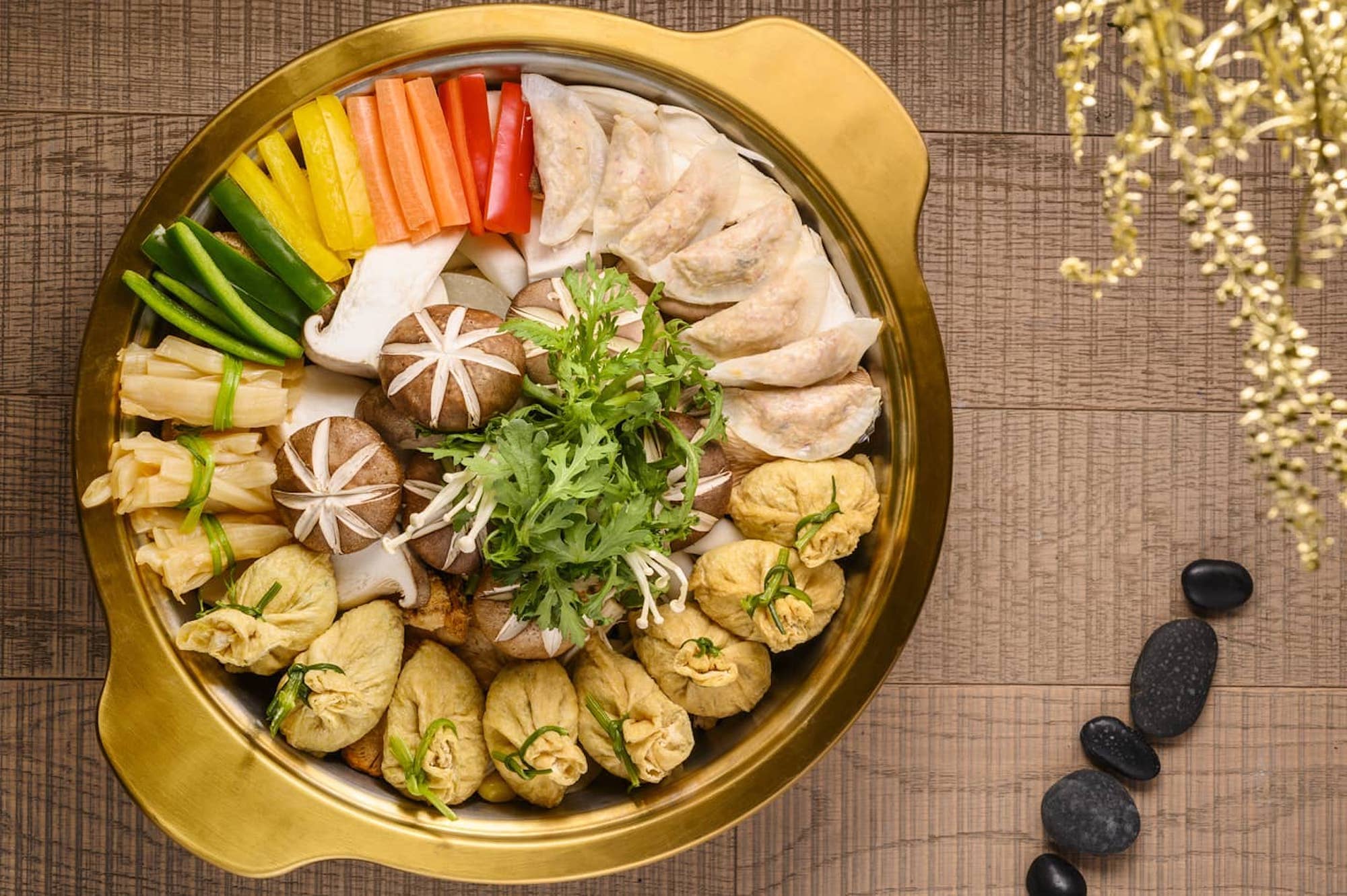 Did you know one of the quickest ways to reduce your carbon footprint is by reducing your meat intake? Around 60 per cent of global greenhouse gas emissions come from animal agriculture, so including more plant-based foods in your diet is a great way to live more sustainably. 
Unfortunately, many of the foods we eat over Chinese New Year are quite meat-centric – think steamed fish, pork-stuffed dumplings, and roasted chicken (a whole bird is said to represent family togetherness).
If you're considering a more environmentally friendly feast this Spring Festival, there are plenty of recipes online. Sustainable living platform One Green Planet has a list of mouthwatering vegan dishes for Chinese New Year that are just as lucky as their meaty counterparts. Think Chinese seaweed salad, tofu and mushroom dumplings, and tofu "fish" fritters. 
And when in doubt, order in or dine out! Artyzen Grand Lapa has a vegetarian poon choi (traditional festival meal) that is perfect for the auspicious holiday. From vegetarian chicken and abalone to broccoli taro fish, you won't feel as though you're compromising your delicious traditions for the planet. 
3.

Invest in reusable decorations and festive homeware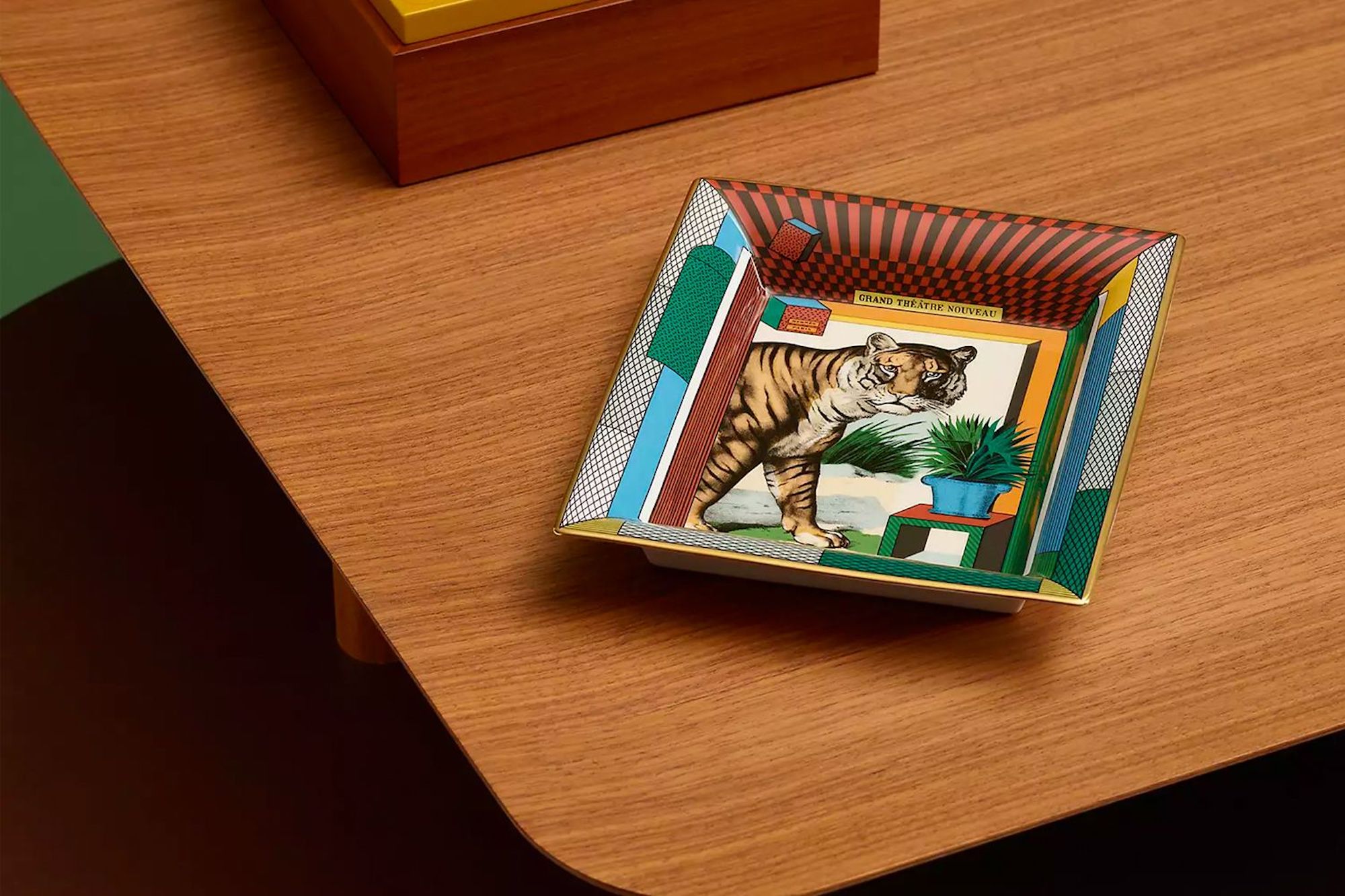 Lanterns, paper cuttings and door couplets are hung with abandon over the Spring Festival – but much like red packets, most of these decorations are thrown out once the holiday is over. 
Instead, invest in reusable and more durable ornaments that are easy to store – your decorations don't necessarily have to be new, but they should look pristine and well-cared for. Another approach is investing in some nice homewares; a red vase, gold candle holder, auspicious art print, or some chic tiger-themed decor can subtly infuse a space with Spring Festival cheer. 
4. Buy CNY clothing you'll want to wear again and again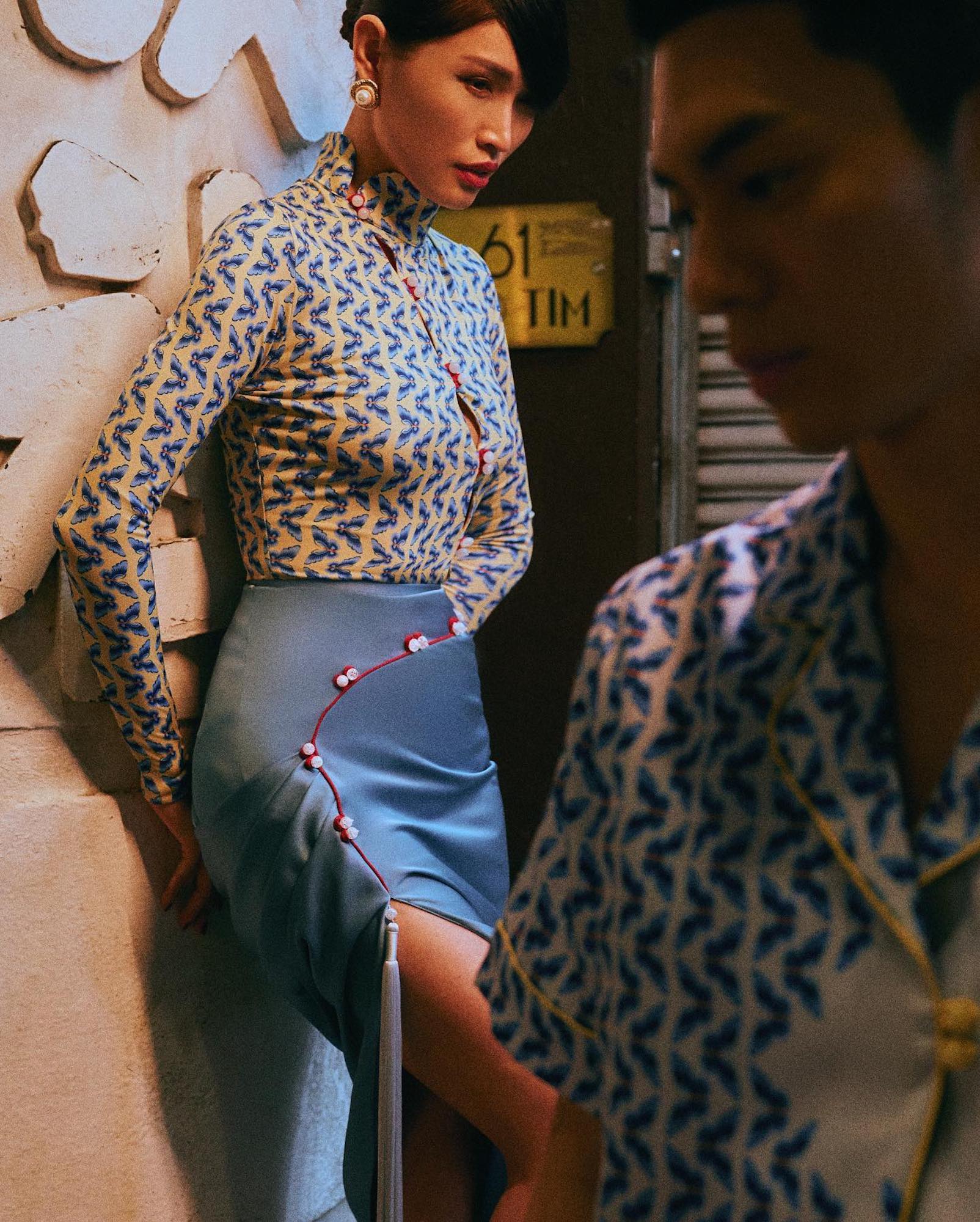 Wearing new clothes on Chinese New Year is an important symbol of a fresh start. But in fast fashion culture, this tradition does more harm than good by contributing to overconsumption and overproduction by the fashion industry.  
Instead of contributing to the mountain of garments in landfills, look for outfits that you know you'll wear year-round. Designer Brian Khoo has a Lunar New Year collection that incorporates classic elements, with nods to qipaos and Tang suits, but is still suitable for everyday use – think hip rompers and printed bodysuits.
5. Reduce air pollution with e-crackers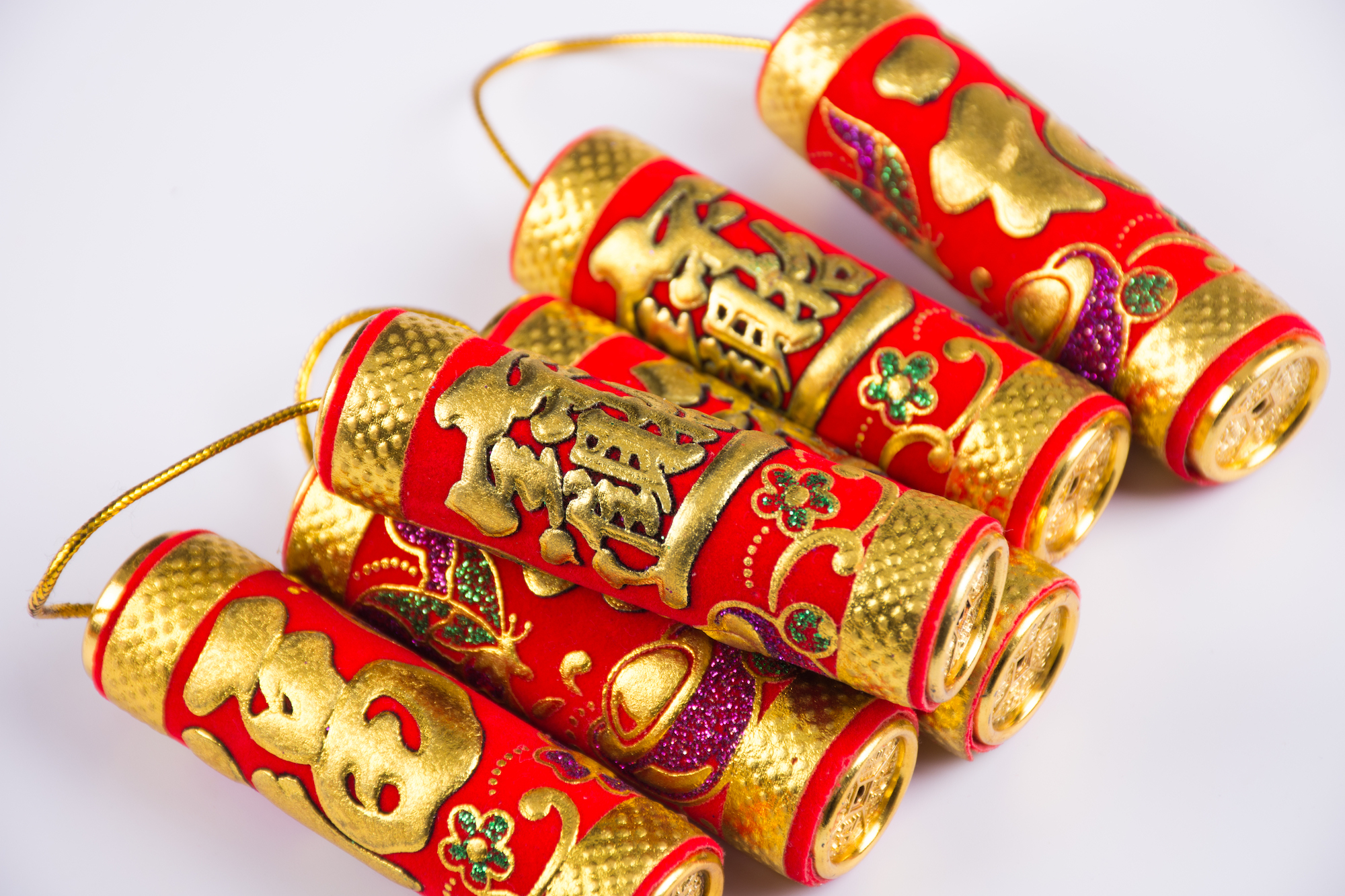 Firecrackers and fireworks may look visually stunning, but they come with an environmental cost. These colourful displays are actually the product of burning chemicals – which can cause air, soil, and water pollution. Electronic crackers, or e-crackers, are a handy substitute if you're trying to green this Chinese New Year.
E-crackers produce the same light and sound as traditional firecrackers, without emitting any of the hazardous smoke or chemical waste, and they can be charged and reused. You can find them online at Taobao.