An icon revived: the Grande Hotel Macau reopens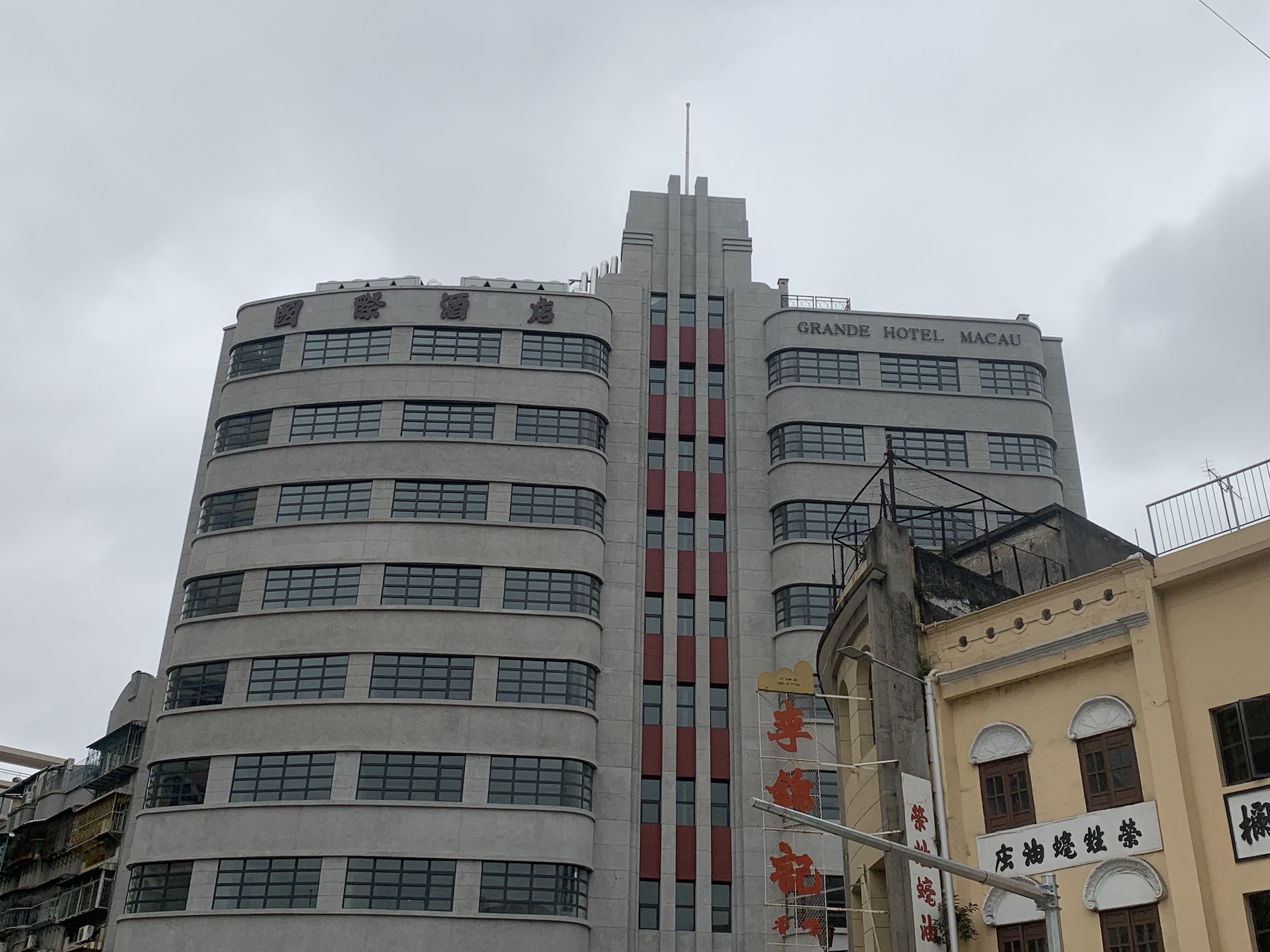 The Grande Hotel Macau has re-opened for business after 27 years and a 500 million pataca revamp. The 12 storey building, once the tallest hotel in the city, harks back to the 1940s. It now offers 96 budget-friendly rooms on Avenida de Almeida Ribeiro (popularly known as San Ma Lo).
The two-star hotel was almost fully booked on its first night – 18 August – and throughout the weekend, Jornal Tribuna de Macau reports. 
Three hotelier sisters – Vivian, Jessica, and Veronica Lu – bought the badly run-down building two years ago, embarking on an ambitious renovation project. 
They shied away from the luxury end of Macao's hotel spectrum, opting for unpretentious Portuguese-inspired decor, with blue and white tiles dominating the interior. 
The owners have said they aim to meet demand from budget travellers, who often struggle to find suitable accommodation in Macao. This is in spite of the fact that almost all new hotel licences granted in the past five years were for three-star establishments and below, according to the Macao Government Tourism Office.
Architect Cheong Chi Leong, who handled the renovation, told TDM that he believed the city needed more budget hotels, catering to a broader range of travellers. 
[See more: Accommodation in Macao that doesn't cost a fortune]
Cheong also said that re-opening the Grande would help revitalise Avenida de Almeida Ribeiro, which forms the northern border of historic São Lourenço district.
"I hope that with more foot traffic, there will be more investments in shops in the area … [but] the revamp of one hotel will not be enough to mobilise the economy," he noted.
When the Grande first opened, in 1941, it was popular with elite visitors from China – who reportedly appreciated its art deco design, the work of local civil engineer João Canavarro Nolasco. At the time, guests arrived from Hong Kong via a steamer ferry that would dock at the nearby Inner Harbour.
The hotel went on to host visiting celebrities and local dignitaries, as well as feature in a number of Hong Kong-made films.
But the Grande's star began fading in the 1970s, supplanted by the far larger (and grander) Hotel Lisboa. By the late 80s, it was becoming run-down. After ceasing operations in 1996, squabbles between owners ensued – over the hotel's future – and the building fell into serious disrepair before being purchased by the Lu sisters.
Today, the Grande Hotel Macau offers a range of spartanly furnished rooms between 20 and 35 square meters in size. Its owners have indicated more will be built on the hotel's lower storeys, boosting the total number of rooms to 124. There is no restaurant on the premises.