Very unhealthy and dangerous air quality for Macau today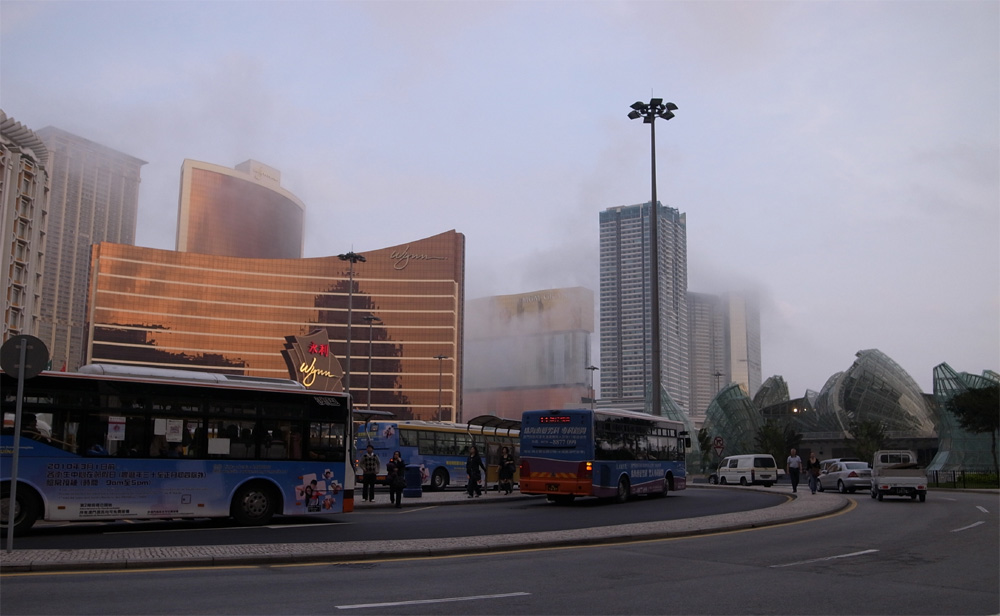 Macau, China, 23 Mar – Air pollution in Macau soared to record levels as officials warned Monday of a public health menace from a toxic stew of particulates, fuelled by a massive sandstorm over northern swathes of the mainland, including Beijing.
The Macau Health Bureau (SSM) said in a statement that the local air quality situation Monday was "very unhealthy."
The Health Bureau forecasts that the air quality will further deteriorate today to "very unhealthy to dangerous" conditions, namely concerning residents suffering from respiratory and cardiovascular problems.
The statement points out that even people enjoying normal health "may feel sick" under the extremely poor air quality conditions.
The SSM statement recommended that residents reduce their physical efforts to a minimum and avoid open-air activities.
According to the SSM statement, an air quality index (AQI) level from 201 to 300 is "very unhealthy," while a level ranging between 301 and 400 is "dangerous." A level from 401 to 500 is "very dangerous."
Yesterday's AQI levels ranged between 183 in Coloane and 228 in the Macau Peninsula.
The Health Bureau expects the situation to improve Wednesday.
The Macau Daily Post said that sand storms are an annual occurrence in arid northern China in the spring , when temperatures start to rise, stirring up clouds of dust that can travel across China to South Korea and Japan, and even to the United States.
Scientists blame a combination of deforestation and prolonged drought for the encroachment of desert into more of northern China.
(MacauNews)