Tourism of Portugal representatives meet in Macau and look to China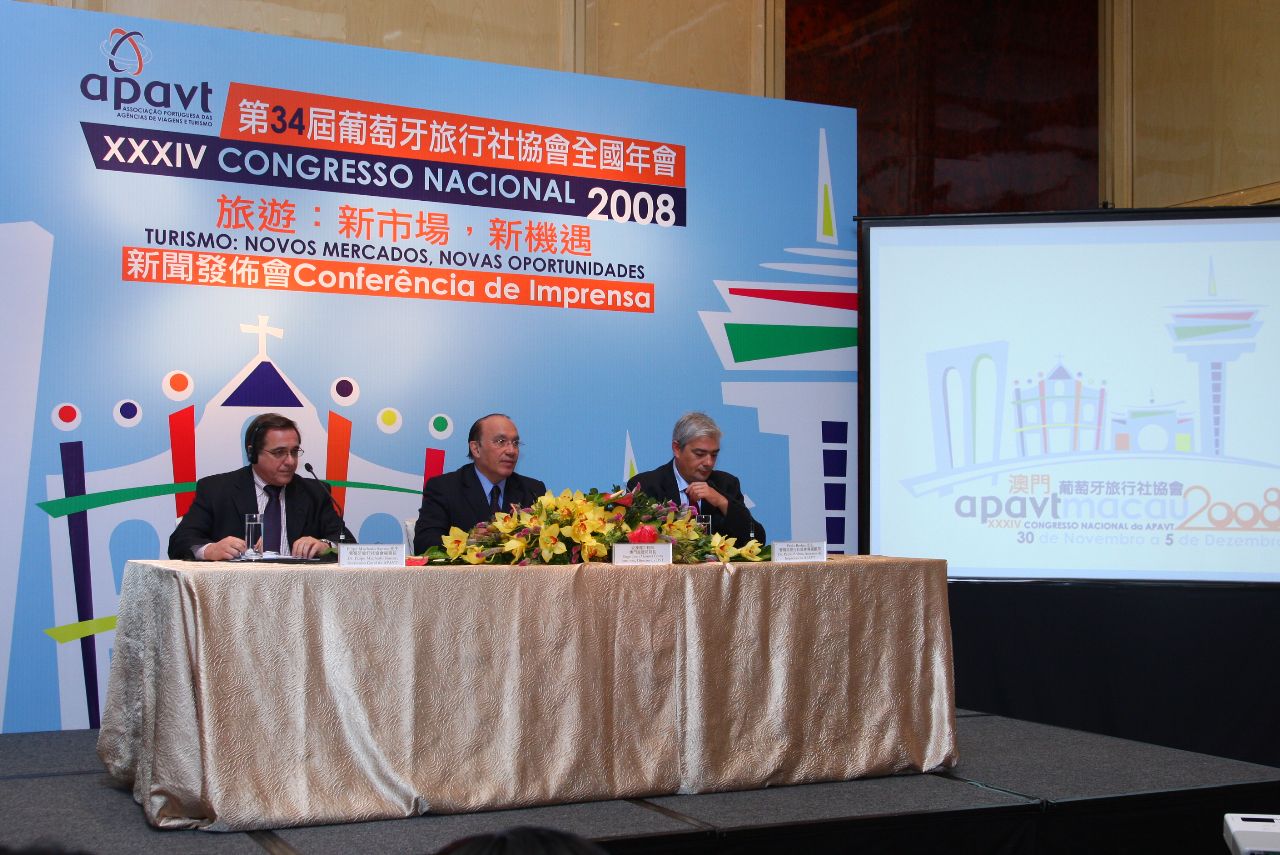 Macau, China, 26 Nov – Over 500 participants will be present in Macau from Sunday at the 34th edition of the forum organised by the Portuguese Association of Travel Agencies (APAVT), which will discuss new markets and new opportunities in the sector, with an eye on China.
Filipe Machado Santos, APAVT secretary general, said Tuesday that Macau cannot simply be a destination for Portuguese tourism, but also a bridge for the People's Republic of China.
"Macau will always be a bridge", he noted, referring to the historical link that brings Portugal and China's Special Administrative Region together, as well as the role of Macau in the "great opportunity that is entering China".
Santos also said there are Portuguese and Chinese travel agencies working on travel destinations and there are already programmes for China being sold in Portugal.
João Costa Antunes, Macau's director for tourism, said that support for the APAVT forum in Macau is part of a "promotional strategy to make Portuguese tour operators aware of the new reality in Macau".
Antunes also said that Macau will be present in January of 2009 at the Lisbon Tourism Fair, where it will present Macau "as a privileged tourism destination".
Between Sunday and Wednesday, forum participants will discuss the future of the Portuguese tourism sector, exchange experiences and talk about the new reality in Macau.
The People's Republic of China will be represented at the forum by government tourism entities and tour operators from various Chinese provinces. A Macau/China/Portugal workshop has also been scheduled for presenting destinations in general, followed by one-to-one business meetings.
Between January and September of this year, Macau received 8,608 tourists from Portugal, an increase of 15 percent versus the same period in 2007.

In 2007, Macau received 14,653 visitors from Portugal and in 2006 this figure was just over 13,000.
Macau is preparing for the celebrations of the 10th anniversary of the creation of the Special Administrative Region of Macau, to take place in 2009.
The APAVT is organising its forum in Macau for the fourth time, after the event was held in 1982, 1990 and 1996.
(MacauNews)