New Taipa Ferry Terminal to be completed only in 2012 due to major redesign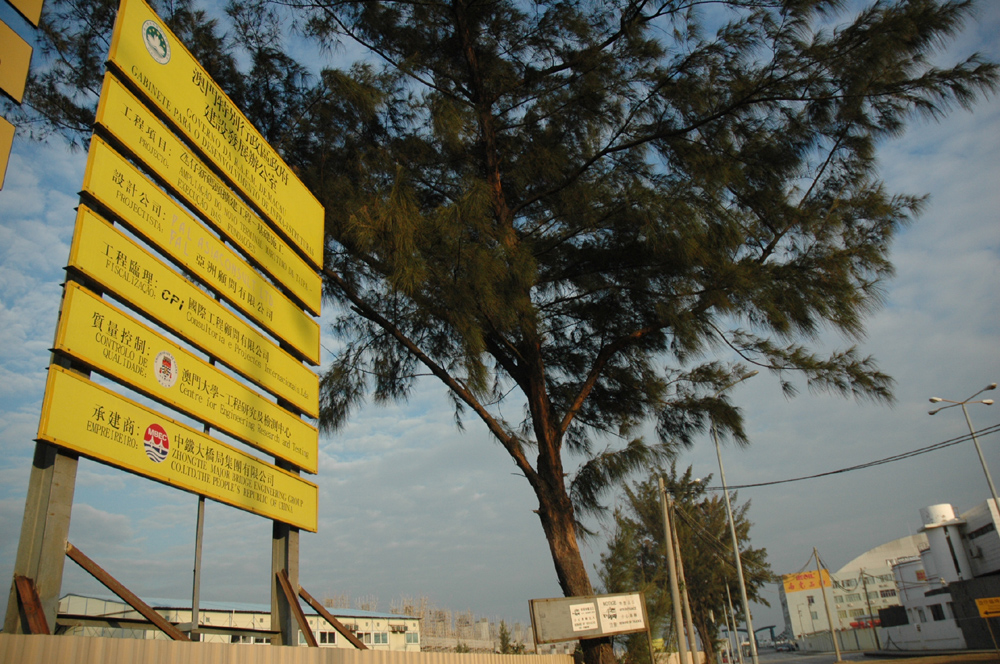 Macau, China, 29 Dec – Another major redesign of Macau's second permanent ferry terminal located in Taipa island means the project will not be completed until 2012, three years behind schedule.
A source from Macau's Infrastructure Development Office (GDI) told MacauNews the redesign was necessary due to the continual increase in the number of people travelling to Macau by ferry each year.
In the first eleven months of 2008, visitor arrivals by sea increased by 8.7 percent over the first eleven months of 2007 to 8,778,494, with 7,051,321 arriving at the Exterior Ferry Terminal in the Outer Harbour, down by 7.7 percent year-on-year. Meanwhile, 1,360,374 visitors arrived at the Provisional Ferry Terminal in Taipa.
Under the redesign, the number of 400-passenger berths will double from eight to 16 and an additional three 1200-passenger berths have been included. There will also be a heliport built on the roof of the terminal.
It is understood the new terminal will be able to accommodate six ferry operators, with four applications under consideration in addition to the two that have already been approved to operate from the temporary terminal.
The source said in an effort to alleviate pressure in the short-term, the Macau government had constructed the temporary ferry terminal at Taipa, which opened last year. It is equipped with two berths for 400 passengers and one berth for 1200 passengers.
Foundation work to extend the original terminal design started in September at a cost of US$ 28.75 million (218 million patacas), with Zhongtie Major Bridge Engineering Group Limited the main contractor.
The GDI source said due to the "large scale" of the project, the redesign was being completed in phases and because it was "ongoing", the exact cost of the project was unknown.
However, the Administration Investment and Development Expenses Plan (PIDDA) for 2009 raised US$ 80 million (635 million patacas) for the new terminal.
The source said the existing Exterior Ferry Terminal (EFT), on the peninsula, had reached capacity and was unable to cope with the current influx of people at peak times. It is common to have lengthy delays at the immigration counters with passengers crammed into the arrival and departure halls.
The New Taipa (Pac On) Ferry Terminal, next to the temporary terminal near the airport, is into its third redesign. The terminal was originally expected to be completed next year.
The GDI source said the new terminal would no longer be a secondary port to alleviate pressure on the EFT.
He also said that since 2002 the government had carried out modification work at the EFT in an effort to relieve crowding, but there was only limited space at the facility.
"The authorities have adopted a tide-type measure to pass the immigration check to guarantee proper order…It is unable to meet the actual needs thoroughly," the source said.
(MacauNews)