Macau's visitors down 11 percent to 10,4 million in first half of 2009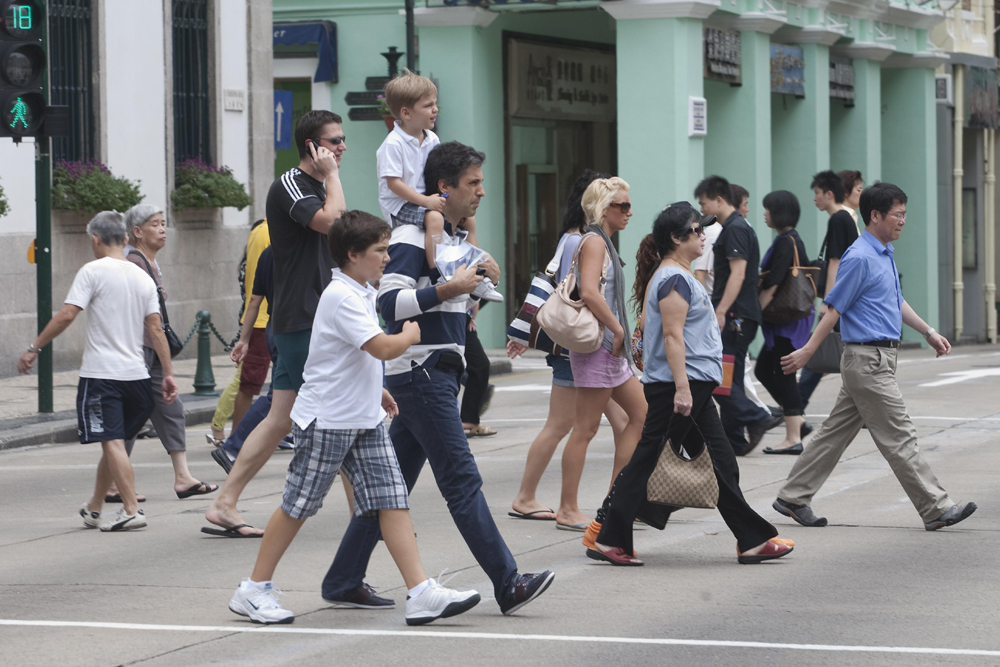 Macau, China, 27 Jul – Macau's number of visitor arrivals in the first half of this year dropped 11.4 percent year-on-year to 10.37 million according to information released by the Statistics and Census Services (DSEC).
Mainlanders and Hong Kong residents accounted for 49,5 percent and 32 percent of all visitors arrivals between January and June, respectively.
While the nmber of mainlanders dropped 17.3 per ent the one of Hongkongers was down just 0.3 percent.
A total of 617,545 Taiwanese visited Macau in the first six months of this year, down 8.1 percent year-on-year. The number of Malaysian vistors arrival crashed 30.1 percent to 161,079, but those from Japan rose1.4 percent to 169,127 in the same period.
Cumulative numbers of same-day visitors accounted for 53.7 percent of total visitor arrivals, at 5,570,981.
Based on mode of transport, visitor arrivals by sea totalled 4,185,160 in the first semester of this year, down by 5 percent year-on-year. Visitors arriving at the Outer Harbour decreased by 26.8 percent to 2,874,213, but those arriving at the Provisional Ferry Terminal in Taipa surged by 332 percent to 1,169,283.
Visitor arrivals by land dropped by 16 percent year-on-year to 5,429,028 in the first six months of this year, those arriving through the Border Gate totalled 5,046,318 and the majority were visitors from the mainland and Hong Kong, at 76.1 percent and 15.5 percent respectively.
Arrivals by air went down by 9.2 percent year-on-year to 756,791 in the first half of this year, and visitors arriving at the Macau International Airport decreased by 9.1 percent to 742,676, with the majority of visitors coming from Taiwan (38.4 percent) and the mainland (23.6 percent).
The DSEC statement blamed the "adverse impact of the human swine flu influenza pandemic" on the sharp decline in visitors arrivals in June.
In June the number of visitors arrivals dropped 15,9 percent year-on-yar to 1.46 million-the lowest monthly arrival number since January 2008.
Macau received 22.9 million tourists in 2008.
(MacauNews)