Macau to witness its 'biggest fireworks ever' on Sunday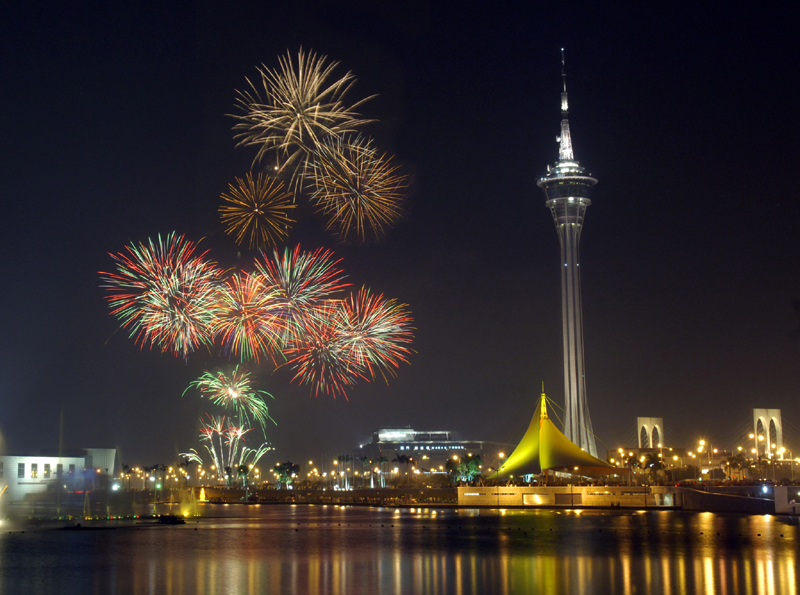 Macau, China, 17 Dec – Macau will witness its biggest fireworks ever on Sunday night in celebration of the 10th anniversary of its return to the Motherland, the Macau Government Tourist Office (MGTO) announced Wednesday.
According to the announcement, the 25-minute pyrotechnic spectacle will be accompanied by music and fired from seven locations on the Macau Peninsula, including the Macau-Taipa Governador Nobre de Carvalho Bridge.
The statement said that sound systems will be set up in Macau and Taipa for the spectacle's musical accompaniment.
The Hunan Panda Fireworks Co. Ltd. won a public tender to perform the fireworks display. The companies organised the fireworks shows for both the Beijing Olympics last year and the 60th anniversary of the founding of the New China in Beijing in October.
The Civic and Municipal Affairs Bureau (IACM) announced on Tuesday a "Macau Countdown Concert" at Sai Van Lake Plaza and a "Countdown Show of Taipa" near the Taipa Houses Museum on New Year's Eve, both featuring singers from Hong Kong and Macau. Both events are co-hosted by the IACM and MGTO.
A fireworks display will also be held at midnight on December 31.
(MacauNews)