Macau International Music Festival to feature Hac Sa Beach party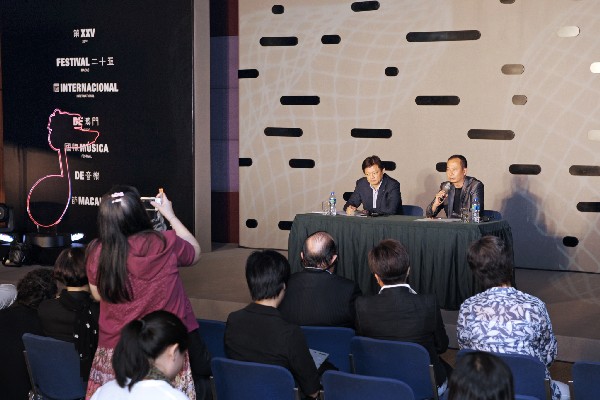 Macau, China, 20 Jul – The government's annual music festival, which celebrates its silver jubilee this year, has been known for making use of the city's heritage sites to present top-notch performances, and this year, the choice of venues has been extended to a "natural" stage, Hac Sa Beach, The Macau Post Daily reports today.
The Cultural Affairs Bureau (IC) announced Tuesday the month-long programme for the 25th Macau International Music Festival (MIMF), which kicks off on October 7 with "Fame: The Musical", a pop-rock piece that had several sold-out runs in New York's Broadway and London's West End.
This year's programme, packed with 20 different pieces with 34 performances, will cost the bureau 34 million patacas, about 26 percent more than last year.
IC President Guilherme Ung Vai Meng said at a press conference in the Tourism Activity Centre that his bureau would spend that amount to ensure that audiences see world class performances, also trying to explain why just a few local musicians or orchestras were included in the programme.
Among the festival's few local musicians are the Theatre Farmers, who will be performing in a musical with their Hong Kong peers on the life of Dr. Sun Yat-sen, and Jun Kung, who will be bringing his vocal rock skills and five band members to the festival, also hails from Macau.
Kung and his band from Hong Kong will be playing with the mainland's Cui Jian, dubbed the "Father of Chinese Rock", at the Beach Rock Concert to be held on Hac Sa Beach, the first time when the beach will be used as an open-air stage by the annual festival, on November 1.
The introduction of the beach venue has replaced Fortress Hill, which had been a popular site for mini-concerts in previous festivals, a move that Ung said was for the protection of the heritage site.
"The beach concert marks the beginning of making Macau as a whole a stage for performances. It's also letting tourists realise that besides the St. Paul 's Ruins and Barra, Macau also has beaches and other natural resources," Ung said.(macaunews/tourism)