Macau airport's passengers down 22 pct in 1st half year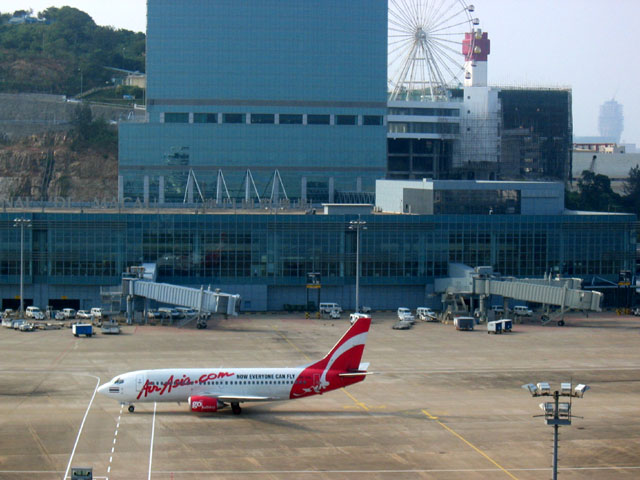 Macau, China, 22 Jul – Macau International Airport's passenger movement in the first half of this year dropped 22.4 percent year-on-year to 2.06 million, the Macau International Airport Company (CAM) said in a statement Tuesday.
According to the statement, the airport's cargo throughput between January and June fell 64 percent year-on-year to just 21,701 tonnes said today The Macau Post Daily.
The number of touch-downs and take-offs in the first six months decreased 22.4 percent year-on-year to 20,840.
"Aviation in general has been facing what are probably the most difficult times of its history, form the [global] economic crisis to the [swine flu] pandemic," the statement said.
"In addition, the [aviation] industry in Macau has been hit by the direct cross-Strait flights, leading significant decreases in traffic and [passenger and cargo] movements."
The statement also said that Macau 's airport suffered a decline in its passenger and cargo numbers "in the midst of a world-wide slowdown of the aviation industry."
The statement stressed that despite the drop, there was "still a reasonable number" of markets in Southeast Asia "that continue to show significant growth."
However, the statement admitted that "the months ahead will continue to be extremely difficult for the Macau aviation sector and demand the continuous effort from several partners in the industry and the support from [local] society and the government."
According to the statement, "there is the need to prepare for the after-crisis, and CAM has been proactively promoting the airport to airlines in target markets and developing strategic alliances with other airports."
In the wake of a sister airport pact signed with the Hunan Airport Management Group, "a new route between Changsha and Macau is expected to start in August."
The statement pointed out that CAM also signed a sister airport agreement with Kunming earlier this month, "aiming to resume the air link with that city later in the year." Kunming is the capital of Yunnan province.
The statement also announced the "expected" start of new services between Macau and South Korea "after the summer."
(macauNews)