Macao and Shandong sign tourism cooperation agreement
Macao and Shandong sign tourism cooperation agreement

Link copied
Aim is to promote events and exchange of talent and develop high-quality tourism industry for two regions.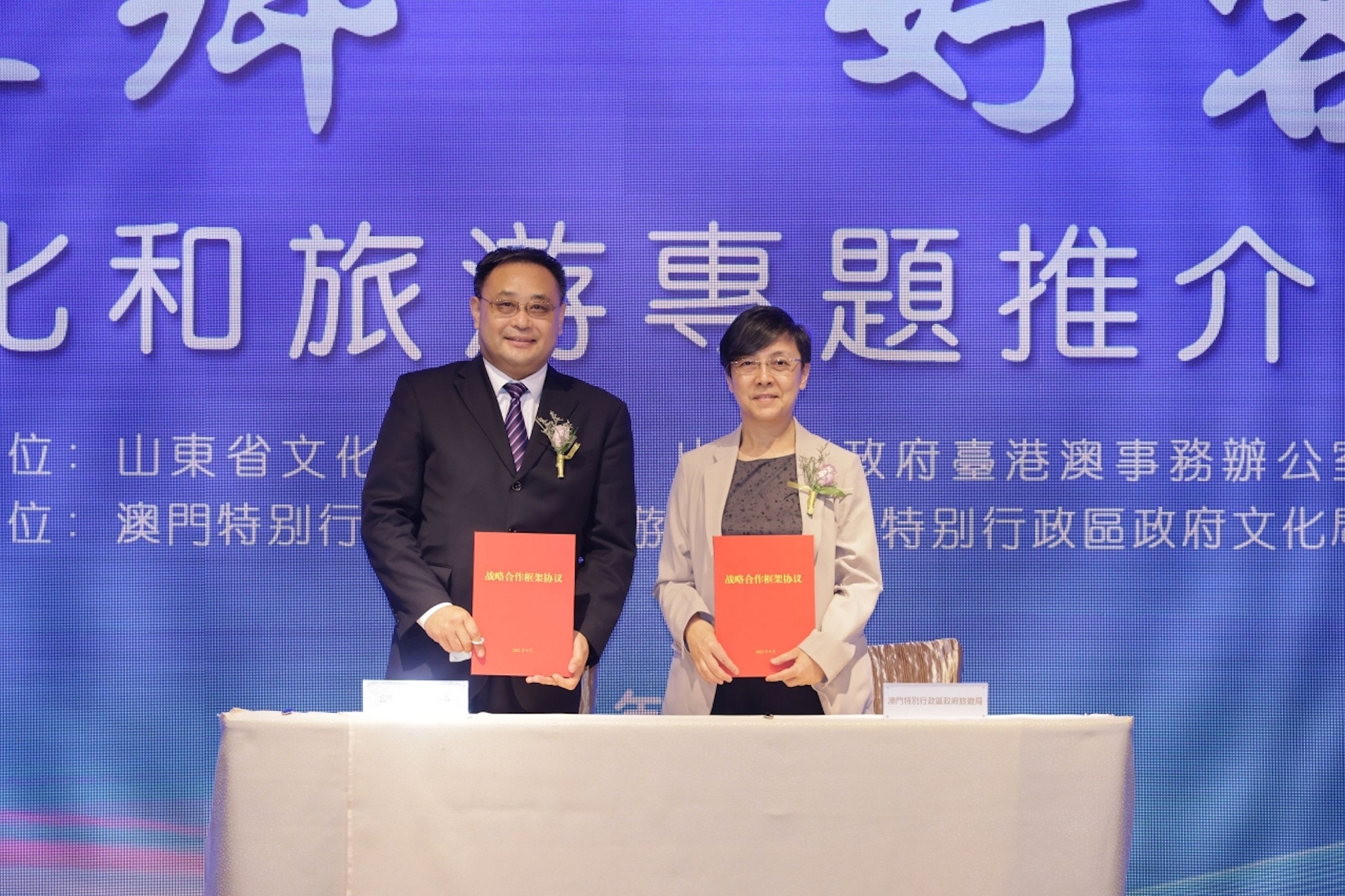 The Macao Government Tourism Office (MGTO) and the Shandong Provincial Department of Culture and Tourism have signed an agreement to strengthen cooperation and exchanges in the field of tourism and promote the development of the industry between the two regions.
The Agreement for Strategic Cooperation in the Area of ​​Tourism was signed by the director of MGTO, Maria Helena de Senna Fernandes, and the inspector of the Provincial Department of Culture and Tourism of Shandong, Wang Chunsheng.
The agreement was signed just before the 10th edition of the Macau International Tourism (Industry) Expo, which will take place from 23-25 September.
The agreement stipulates that the parties fully develop their own advantages and resources, promote cooperation projects, create new models and increase efficiency. At the same time Macao and Shandong will promote tourism events, exchange of talents and high-quality development of the tourism industry of the two regions. 
With a population of 100 million, Shandong is China's second most populous province. The economy of Shandong is China's third largest provincial economy with a GDP of US$1.3 trillion. 
The province is on the eastern edge of the North China Plain and in the lower reaches of the Yellow River. Both Macao and Shandong Province are members of the China Maritime Silk Road Tourism Promotion Alliance.
As of early September, the air link between Macao and Qingdao, in Shandong province, resumed with four flights a week, facilitating exchanges between the two regions.