Low Cost Mandala Airlines starts flights between Macau and Jakarta this month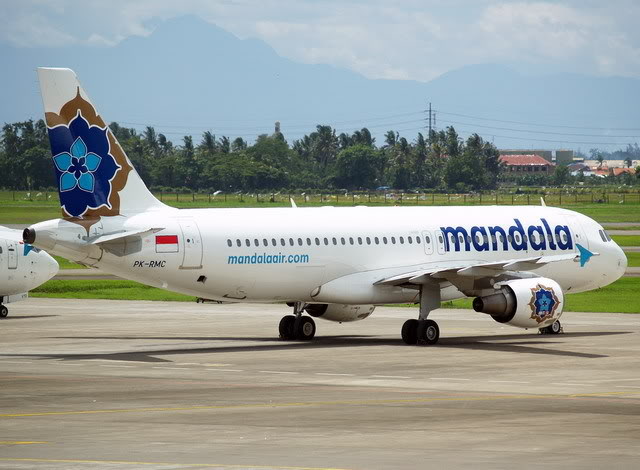 Macau, China, 7 Jul – Indonesia low cost carrier Mandala Airlines will launch this month three flights per week between Macau and Jakarta, according to Mandala Airlines' President-Director Diono Nurjani.
Flights begin on July 21, with three round trips per week.The flights will be scheduled on Wednesdays, Fridays and Sundays. A one-way flight to the Indonesian capital will cost MOP 808.
"If the traffic picks up the airline is already considering expanding the route to five flights a week" he said.
An Airbus A320 with capacity for 180 passengers will cover the Jakarta-Macau route
The number of visitors arrivals from Indonesia rose 22 percent year on year to 72,754 in the first five months of this year, according to the latest data from the Macau Statistics and Census Bureau (DSEC).
According to the Labour Affairs Department the number of migrant workers from Indonesia in Macau stood at 3,911 in April.
"Macau also has a community of several thousand ethnic Chinese who left Indonesia in the wake of political turmoil in the 60's" write today the Macau Post Daily.
"Our planes are already operating at a very high capacity in the Indonesian market, between 75 and 85 percent, and we want to keep that performance in this route" also said Diono Murjadin.
If that happens, Mandala would carry between 1,620 and 1,836 passengers per month to Macau which would almost double the number of Indonesian visitors arriving at the Macau International Airport.
"We fly to most major Indonesian cities and our base is at the Jakarta terminal 3, the most modern in the country," the head of Mandala stressed.
Following local low budget carrier Viva Macau's grounding last March there are no direct flight between Macau and Jakarta. Viva Macau was flying to Indonesia three times a week.
(MacauNews)