Light up Macao Drone Gala 2022 takes to skies tonight
Light up Macao Drone Gala 2022 takes to skies tonight

Link copied
After being postponed by poor weather, the gala is set to entertain evening audiences over the week to come.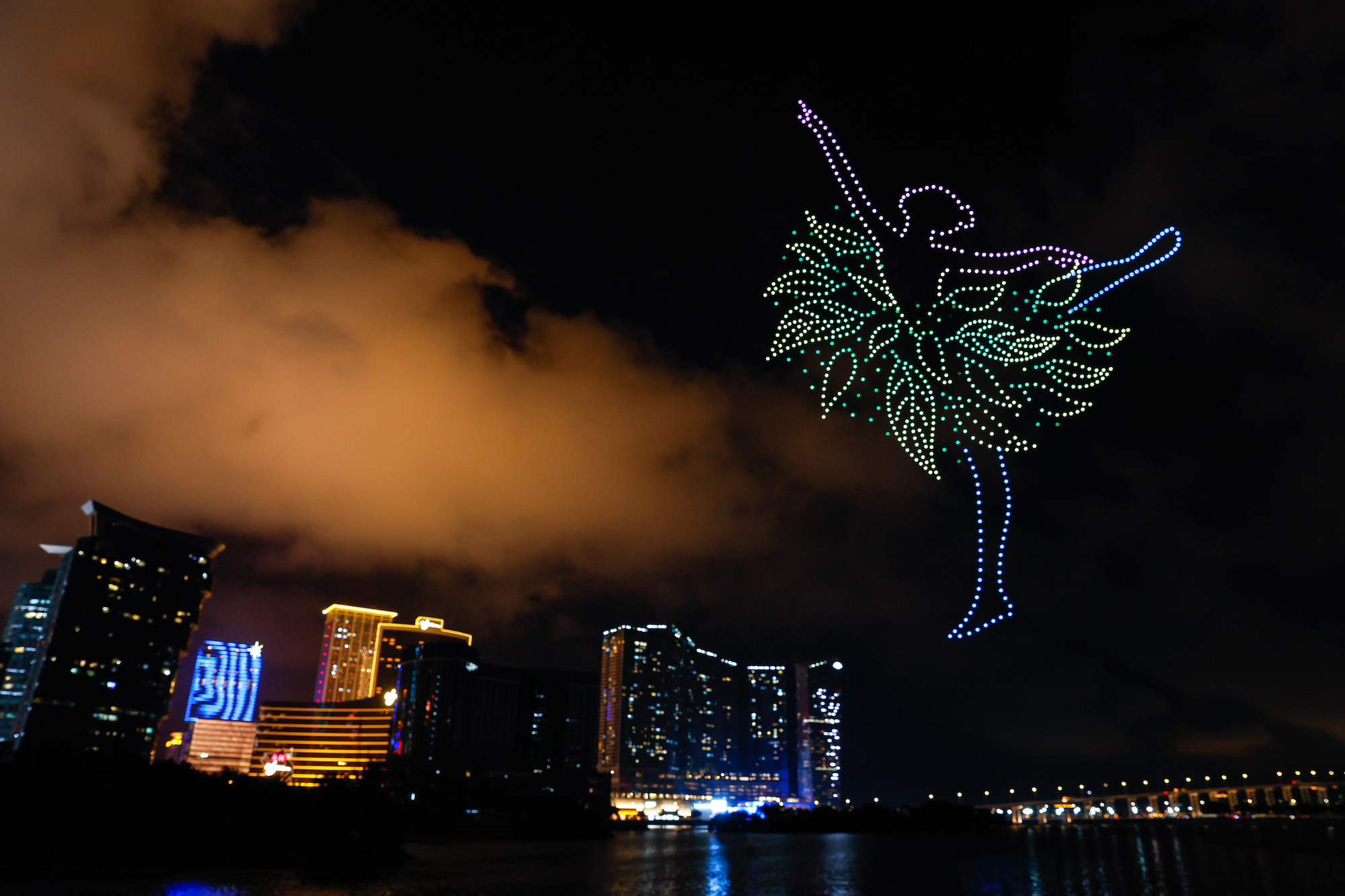 The first two shows of the Light up Macao Drone Gala 2022 are due to take place tonight above Nam Van Lake with the theme Spring Rejoice, starting at 8 pm and 9:30 pm.
The Macao Government Tourism Office (MGTO) said the shows were originally slated for Sunday and Monday, but were postponed owing to weather constraints. 
The first show will revolve around Macao, with the designs and productions encompassing elements such as World Heritage sites and iconic landmarks. Other themes to follow are Fun-Tastic Summer, Golden Fall Delights and A Merry Winter, with six of the shows presented by partners. 
The first show tonight will be presented by MGTO, while the second show will be presented by Melco Group. The other shows are set for tomorrow at 8:30 pm and 9:45 pm, Saturday at 8 pm and 9:30 pm, and Sunday, Buddha's Birthday and Mother's Day, at 8 pm and 9:30 pm, The Macau Post Daily reported.