Grand Prix Museum launches 360-degree panoramic view feature
Grand Prix Museum launches 360-degree panoramic view feature

Link copied
Public can now tour the museum online anytime, anywhere; two-for-one admission deal available to Air Macau until 30 June.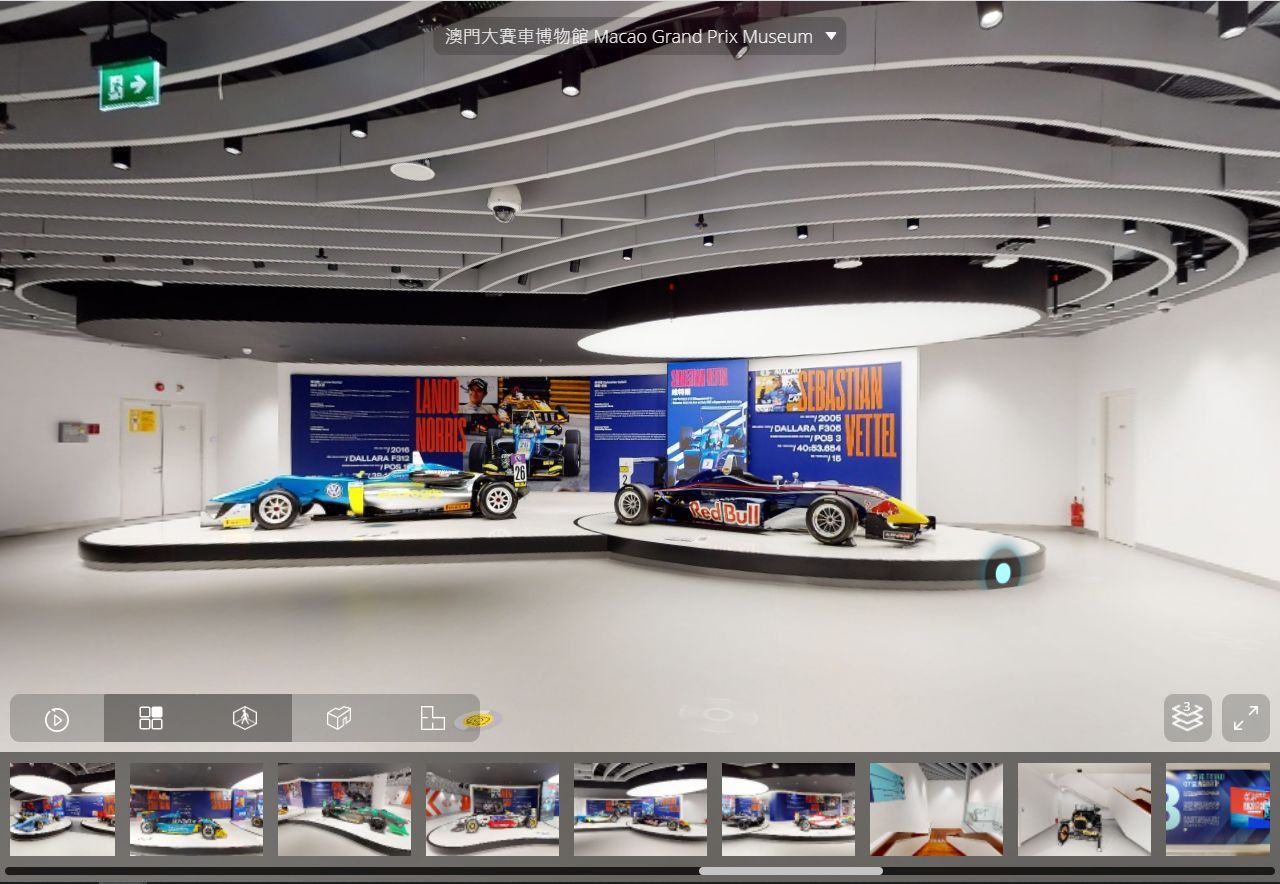 The Macao Grand Prix Museum has launched a 360-degree panoramic view feature, allowing the public to experience online virtual tours.
According to the Macao Government Tourism Office (MGTO), the public can view the zones, installations and exhibits in the three-dimensional 360-degree panorama, which is done through "professional photography and software edition". 
The MGTO pointed out that the new feature also enables the public to take part in the virtual tour "at any time and place" online, adding that the new feature makes museum visits possible via "cloud experience".
The Museums and their Collections VI – Macau Grand Prix Museum themed stamps are also on display at the museum. The Macau Post and Telecommunications Bureau chose the museum as the theme of the sixth stamp series, which was issued on 18 November last year.
Aiming to attract more visitors, the museum has also partnered with Air Macau for the Macao Grand Prix Museum X Air Macau Boarding Pass Promotion. 
Visitors flying to the city aboard Air Macau can get a buy-one-get-one-free offer upon the purchase of standard tickets to the museum, priced at MOP 80, by showing the local flag carrier's boarding pass, valid within seven days, until 30 June.