13 injured in gas blast in Macau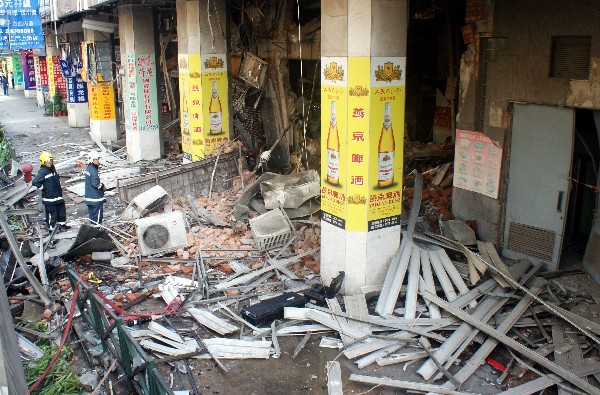 Macau, China, 27 Jul – A total of 13 people were injured in a suspected gas explosion in a restaurant in Macau's Outer Harbour area Tuesday, the government said.
Eight of the injured required hospital treatment and only one remained in hospital for observation.
The injured included five men and eight women, one of whom was trapped in the rubble and had to be saved by firemen.
The huge blast occurred at around 7 a.m., gutting the Chinese restaurant and shattering window panes and glass doors at the nearby Golden Dragon casino-hotel.
The restaurant was located on the ground floor of "Centro Internacional de Macau" on Rua de Malaca.
The explosion is believed to be caused by a gas leakage, its Fire Services Bureau said in a bulletin Tuesday.
Firefighters said they suspected that gas leakage led to the blast. A total of 13 gas cylinders were found inside the restaurant.
The Fire Services Bureau utilised 16 emergency vehicles and more than 40 firemen in the operation.(MacauNews/ Tourism)