O'Young is 'not happy' with the 30-second penalty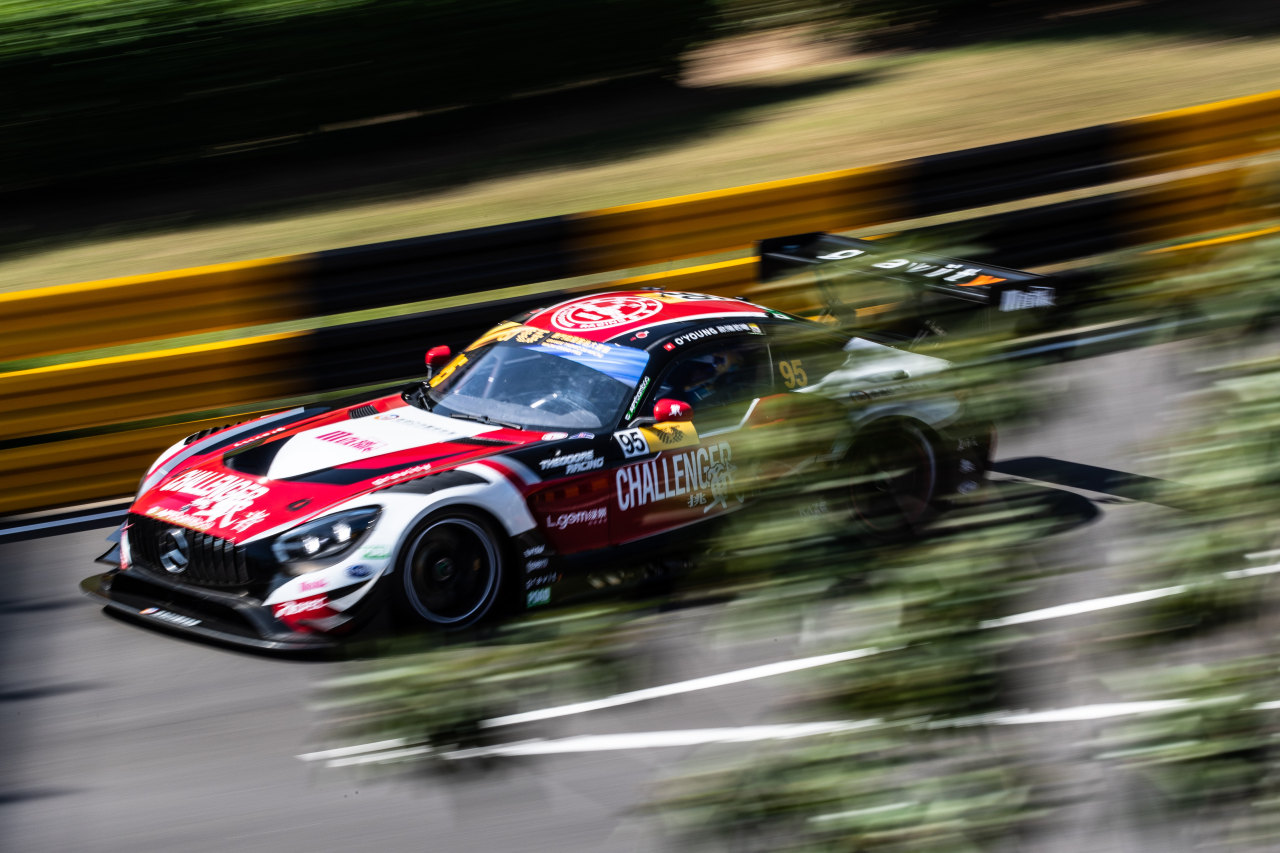 Darryl O'Young, who placed fourth in the Macau GT Cup after picking up a 30-second penalty in Saturday's qualifying race, told reporters that he was "not happy" with the penalty.
O'Young made the remarks in the Macau Grand Prix paddock after his race Sunday afternoon.
O'Young, driving for Craft-Bamboo Racing, spent Laps 6 to 10 locked in combat with mainlander Chen Weian in an Audi Sport AsiaTeam TSRT, the latter's defence holding out until they got to the Lisboa Bend on Lap 10. Once in front, O'Young was quickly able to climb onto the back of Marchy Lee Ying-kin (also from Hong Kong) in an Audi Sports Asia Team X Works in second. However, that battle was cut short by the red flag moments later and the results of the shortened race were taken from the end of Lap 9, dropping O'Young back to fourth behind Chen in the final classification.
O'Young said that he and his team went through 14 days of quarantine and did a lot of preparation for the Grand Prix, adding that he had been hoping for a fair race.
"After [Saturday's qualifying race] result I received a 30-second penalty after a post-race protest by two competitors, saying that I was too close to their cars at the start. It's the responsibility of all drivers to maintain the distance and as I was the pole sitter, I have the right to set the grid position as there was no rule to drive through the grid box. I tried to talk to the committee about the situation, but no one would listen to me," O'Young said.
When asked how he felt about the result, he admitted that he was upset because he thought he could make it onto the podium this year. He added that he was happy with his own performance as he was able to climb from 11th to 3rd place in Lap 10. He said that he made all the "smooth cuts" with no collision but unfortunately the red flag was hoisted, adding that if he had had a few more laps, he was confident he could have got into second place.
Despite all the plot twists at Sunday's race, O'Young said he had a lot of fun this time and he was looking forward to next year's race.
(The Macau Post Daily/Macao News)
Photo by Macau Grand Prix