Grand Prix chief says 1/3 of budget goes to safety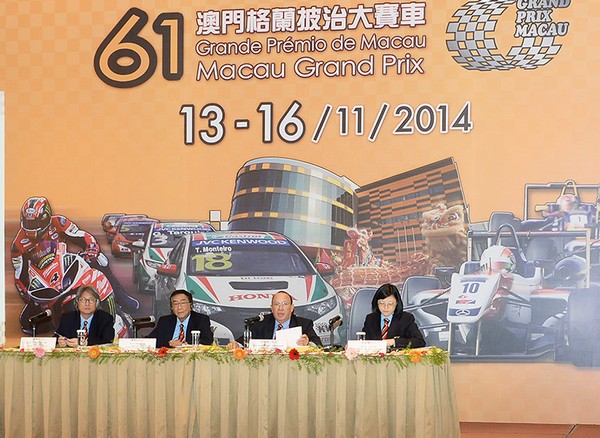 Macau Grand Prix Committee Co-ordinator João Manuel Costa Antunes said Wednesday that the budget for this year's motor-racing event will be about 199 to 200 million patacas, stressing that about a third of the budget will be spent on safety measures.

Antunes made the remarks during a press conference at the Macau Fishersman's Wharf about the 61st Macau Grand Prix, saying he expected the event to generate about 40 million patacas.

Antunes also said that compared to the budget two years ago, which was about 175 million patacas, this year's budget was up by just about 10 percent.
He also said it would not be right to compare the amount with that in the previous year since the last year's event spanned two weeks to celebrate its 60th anniversary.

Antunes said it was not enough to simply look at the budget and income of the Grand Prix to judge its benefits, saying the public should also look at its role of promoting Macau and attracting more tourists.

He added that the Grand Prix gives people around the world a close-up of the city, saying the overall benefits far exceed the cost, suggesting if looking at it overall, for every pataca spent on the event, there is an eight-fold return.

This year's Macau Grand Prix runs from November 13 to 16.

Top names include Formula 3 driver Edoardo Mortara and team mate Laurens Vanhoor.
Making his Macau debut is nine-time World Rally Champion Sébastien Loeb in the Guia race, while eight-time Motorcycle Grand Prix Champion Michael Rutter makes another return as well as last year's winner Ian Hutchinson.
In total, 211 drivers and riders from 36 countries and regions will compete this time.(macaunews/macaupost)