Macao's red panda Tong Tong dies at the age of eight
Macao's red panda Tong Tong dies at the age of eight

Link copied
After falling ill last week with a suspected tumour, the female panda failed to respond to immediate medical treatment.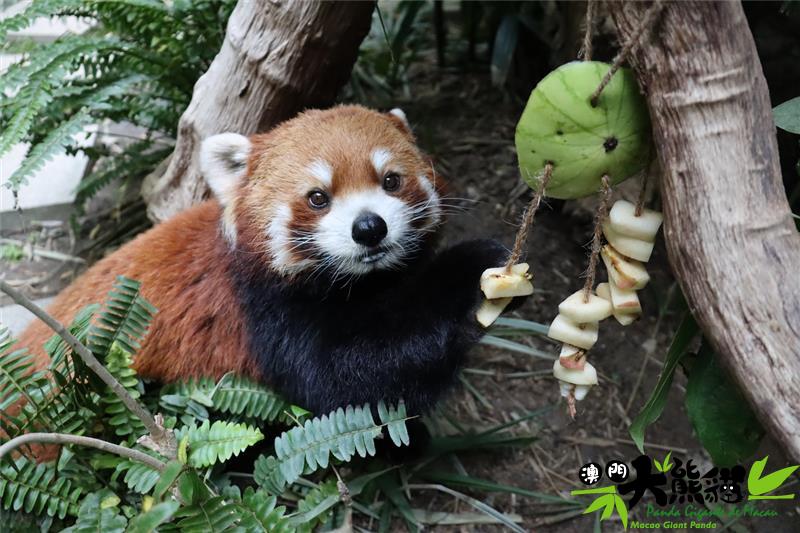 Macao's red panda Tong Tong, who lived in Seac Pai Van Park, passed away yesterday at the age of eight after a short illness, the Municipal Affairs Bureau (IAM) has announced.
Tong Tong started to lose her appetite at the beginning of the month. An IAM veterinarian immediately checked her over and consulted experts from the Chengdu Research Base of Giant Panda Breeding for a medical treatment plan.
The bureau said it suspects that her death was caused by a tumour, adding that it will conduct an autopsy to confirm the main reason for her death.
At the beginning of this month, caretakers noticed that Tong Tong was less active than usual and had started to lose her appetite; she was also becoming very sensitive about her surroundings. 
When the veterinarian discovered that she had mouth ulcers, she was sent for a thorough body examination. An X-ray revealed a suspected tumour.
After discussing her condition with experts in Chengdu, caretakers started feeding her liquids and medicine. However, her situation worsened over the next few days and she passed away yesterday.
The IAM noted that Tong Tong, who was eight years old, came to Macao with her "boyfriend" Luo Luo in 2016. The bureau underlined that red pandas' life expectancy is between eight to fifteen years, The Macau Post Daily reported.