Full steam ahead as Macao's schoolchildren head back to class
Full steam ahead as Macao's schoolchildren head back to class

Link copied
No classes suspended, allowing youngsters to get back down to work in earnest. Six more Covid-related deaths raise city's total to 89.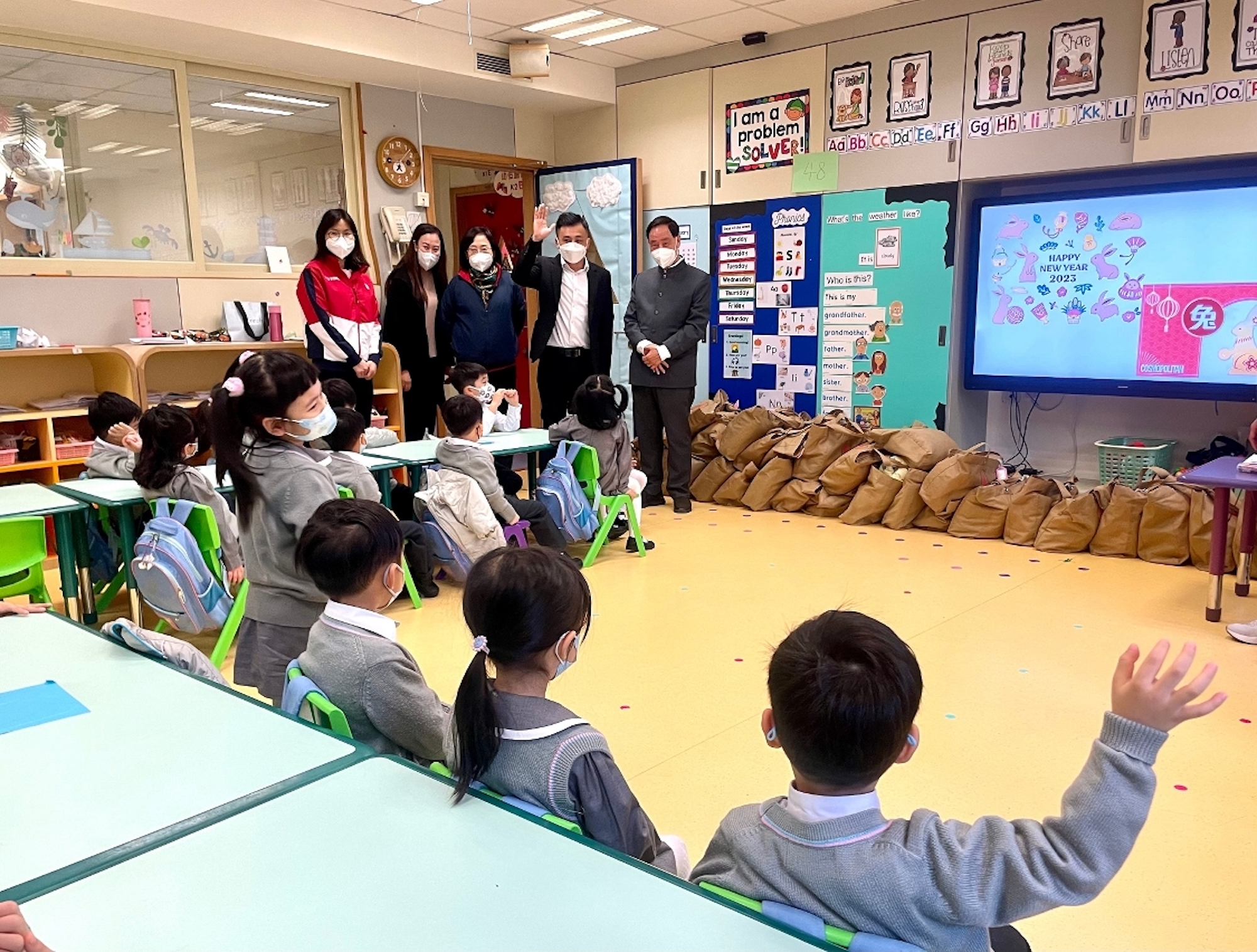 Thousands of schoolchildren in Macao returned to their classrooms yesterday, after the government announced that no classes needed to be suspended. 
According to the government's current special Covid-19 measures for school teachers and students, which took effect yesterday when classes resumed, they are required to self-test for Covid-19 with a rapid antigen test (RAT) kit and upload their negative RAT result onto the Health Bureau's (SS) RAT reporting system every day before going to school. Those who have been infected with Covid-19 after 28 November do not need to comply with the daily RAT requirement.
In addition, a class must be suspended for five days if at least four Covid-19 positive cases are detected in the class in a single day.
School resumed yesterday after the government ended the city's transition period tackling Covid-19 on Sunday, which began on 8 December when it commenced its gradual easing of Covid-19 curbs implicitly allowing constant transmissions of the novel coronavirus in the community.
Yesterday, the Education and Youth Development Bureau (DSEDJ) said that its director Kong Chi Meng and other officials visited a number of schools where representatives briefed them about their implementation measures. 
The DSEDJ said that no classes needed to be suspended.
The bureau also said that with the termination of the Macao Health Code's red and yellow codes, which started on Sunday, schools yesterday ceased checking the health code of anyone entering their premises. 
The bureau also reaffirmed that if special education, kindergarten or junior primary school students still feel discomfort or are affected by other adverse conditions after their recovery, the schools may, at their discretion, approve their applications for absence.
Schools should also suspend more intensive activities in their physical education classes before the upcoming Chinese New Year, which starts on 22 January, the bureau said.
Instead, schools should only teach PE theory and arrange for their students to do stretching exercises during classes. The current special measure for physical education classes aims to enable schoolchildren infected with Covid-19 to be given enough time to recover their physical strength.
In related news, the Novel Coronavirus Response and Coordination Centre announced six more novel coronavirus-related deaths on Sunday, raising Macao's official Covid-related death toll to 89.
The six victims, four males and two females, aged between 61 and 101, had all suffered from underlying health problems, and five of them had not been vaccinated.
Fifty-two new patients diagnosed with novel coronavirus were admitted to the Health Bureau's isolation and treatment facilities on Sunday, The Macau Post Daily reported.