COVID-19 pushes up jobless rate to 2.1%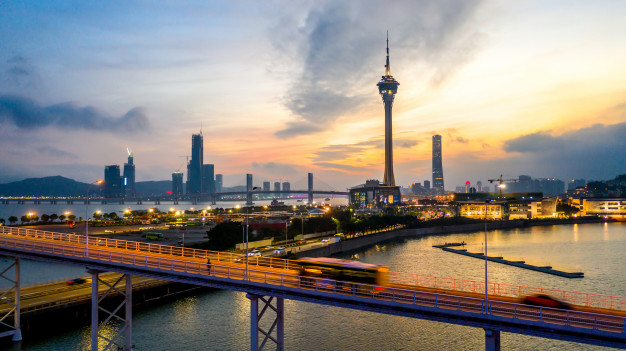 Macau's general unemployment rate in the January-March employment survey period rose 0.2 percentage points to 2.1 per cent from the previous survey period (December 2019-February 2020), rising above 2.0 per cent for the first time since April-June 2012, the Statistics and Census Bureau (DSEC) said in a statement on Sunday.
The general unemployment rate comprises local employees and non-resident workers.
Local residents' unemployment rate rose 0.3 percentage points to 2.9 per cent.
Macau's total labour force stood at 405,800, while the labour force participation rate amounted to 70.5 per cent. Total employment rose by 6,500 from the previous period to 397,400 on account of an increase in the number of non-resident workers living in Macau, as some of those initially living outside Macau – mostly in the adjacent mainland city of Zhuhai – moved back to Macau before strict anti-COVID-19 entry restrictions took effect on February 20. The number of employed residents totalled 280,200, down by 3,200.
Macau's economy has been severely affected by the novel coronavirus pandemic since late January, tourism, gaming, retail and the media in particular, trade sources say.
The number of unemployed rose by 1,000 from the previous period to 8,500. Among the unemployed population looking for a new job, the number of those previously working in the transport and storage sector registered a "relatively large" increase, the statement said. The proportion of new labour market entrants looking for their first job decreased by 2.4 percentage points to 8.1 per cent of the total number of unemployed.
In the first quarter of the year, the general unemployment rate (2.1 per cent) and local residents' jobless rate (2.9 per cent), grew by 0.4 and 0.6 percentage points respectively from the previous quarter.
Total employment increased by 7,600 quarter-to-quarter, while the number of employed residents dropped by 1,400. Employment in wholesale and retail (49,300) rose by 5,700, while employment in restaurants and similar businesses (50,700) dropped by 5,200.
The median monthly employment earnings of the employed in the first quarter dropped by 1,000 patacas quarter-to-quarter to 16,000 patacas (US$2,005). The median monthly earnings of gaming and junket employees stood at 20,000 patacas. Employed residents' median monthly earnings remained unchanged from the previous quarter, at 20,000 patacas.
At the end of February, Macau had 191,377 non-resident workers, mostly from the Chinese mainland (116,500), the Philippines (34,180) and Vietnam (14,793), according to Labour Affairs Bureau (DSAL) data.
(The Macau Post Daily/Macau News)