Austcham partners with Movember to raise men's health awareness in Macao
Austcham partners with Movember to raise men's health awareness in Macao

Link copied
Aussie campaign encourages men to grow a moustache in November to raise awareness of cancer and depression.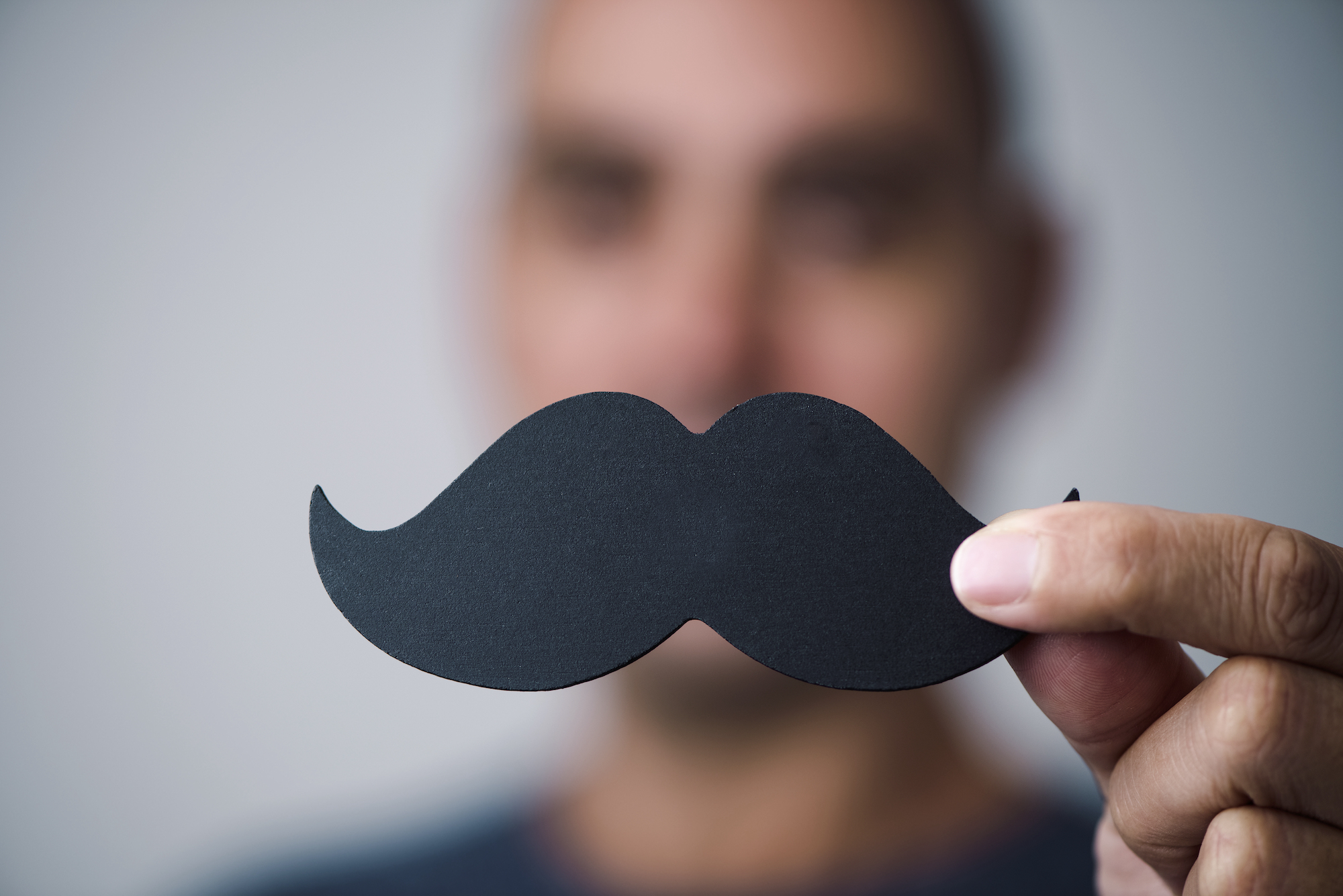 The Australian Chamber of Commerce (Austcham) Macau is partnering with the Movember Foundation in a bid to raise men's health awareness in the city. 
"We wanted to launch a corporate social responsibility/charity initiative that was going to be different to whatever has been done in Macao before – one that has a genuine connection with Australia," said Eddie McDougall, founder and CEO of The Flying Winemaker and a director of Austcham Macau. 
"We decided to bring in Movember, which is all about changing the face of men's health and improving the awareness of men's wellbeing, whether physical or mental."
The campaign, which encourages men to grow a moustache, is fun, he added. "It's not just another boring old charity drive where you're able to put money in – it's something that's going to generate some media coverage that could be meaningful."
Movember began with a group of 80 young men in the South Australian city of Adelaide who came up with the idea of growing moustaches for charity throughout the month of November 1999. They coined the term "Movember", a portmanteau of "mo" (an Australian-English informal short form of moustache) and "November", which soon became a nationwide phenomenon.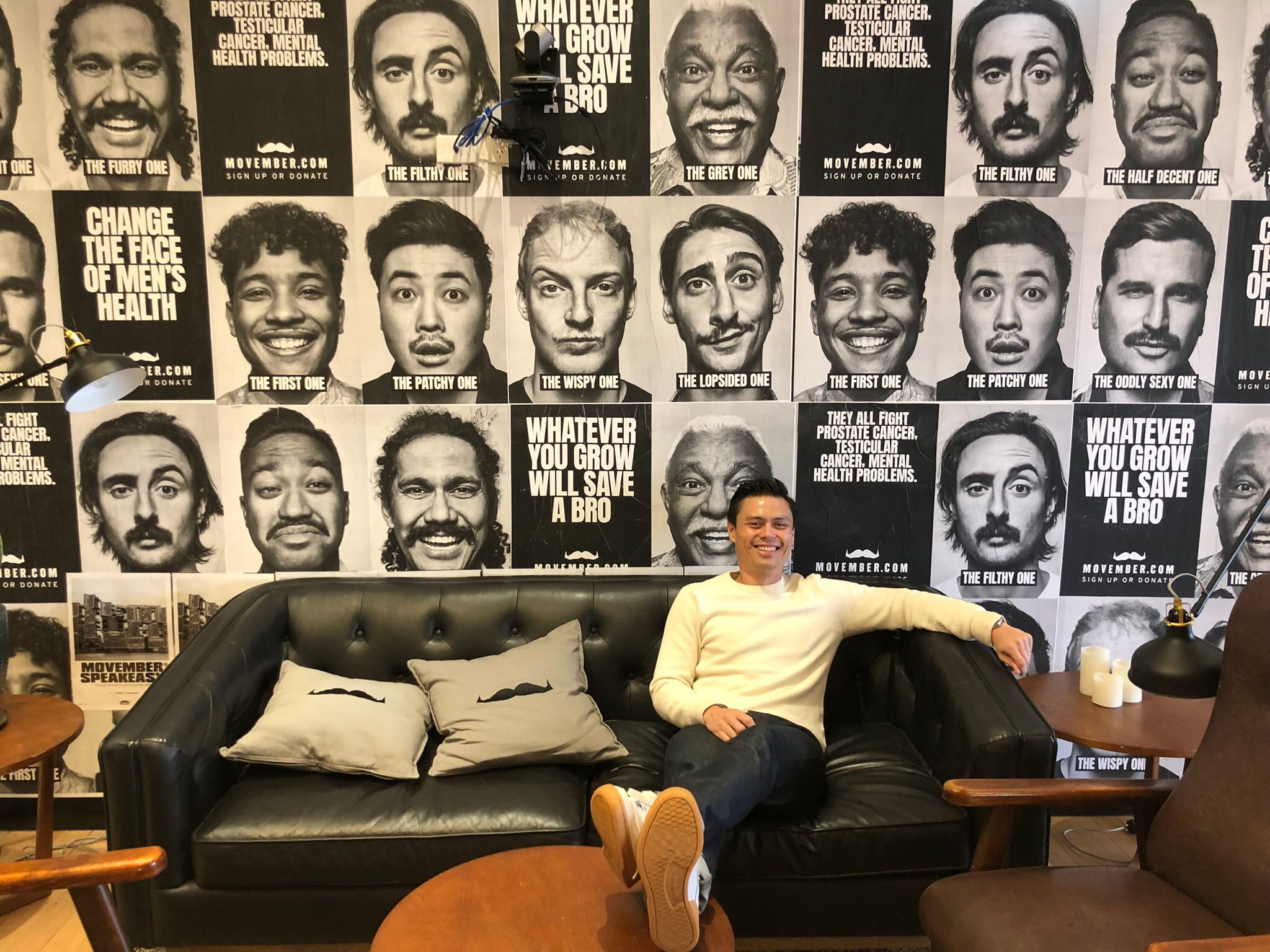 In 2003, an unrelated group in Melbourne – Adam and Travis Garone, Luke Slattery and Justin Coghlan – formed a charity that eventually became the Movember Foundation. In 2004, they organised an event involving 30 men who grew a moustache for 30 days to raise men's prostate cancer and depression awareness. 
A few years later, the foundation was granted official charity status in Australia. Nowadays, their purpose is to help men live happier, healthier and longer lives. 
From just 30 moustaches, the campaign has grown to over six million moustaches worldwide since it began 19 years ago.
"This campaign has never been done in Macao. I think there's a lot of guys out there who are probably not talking about their health issues. In the society that we live in, people often hide behind closed doors and, more often than not, they let a disease get away from them that they could have dealt with much earlier on if they were just able to talk about it and deal with it," McDougall said. 
"Even considering just the psychological side of dealing with workplace stresses or anxiety, it's not really in the Asian culture to confront it and deal with it and talk about it. It's kind of 'hide behind it' until something blows up."
He added: "Austcham has always supported the Women's Day aspect as well so this is a nice flipside to give the guys a bit of airtime in the awareness space." 
Another consideration in organising the Movember campaign was "because of the ease of executing it because there's already a lot of good content and information about it that's available for us. It was just the easier and probably the most well-known [men's awareness campaign]". 
To prepare for the Movember month, Austcham Macau will discuss men's health in its next Power Hour, which will be held at St. Regis Macao on 26 October, titled "Men's Health in a Nutshell – Muses from a Clinical Pharmacologist, and Fundraising Luncheon to Support the Operations of ARTM". 
Brian Tomlinson, a professor in the Faculty of Medicine at the Macau University of Science and Technology, will be the guest speaker at the luncheon; proceeds will mostly go to the Association of Rehabilitation of Drug Abusers of Macau (ARTM), with the remainder going to the Movember Foundation.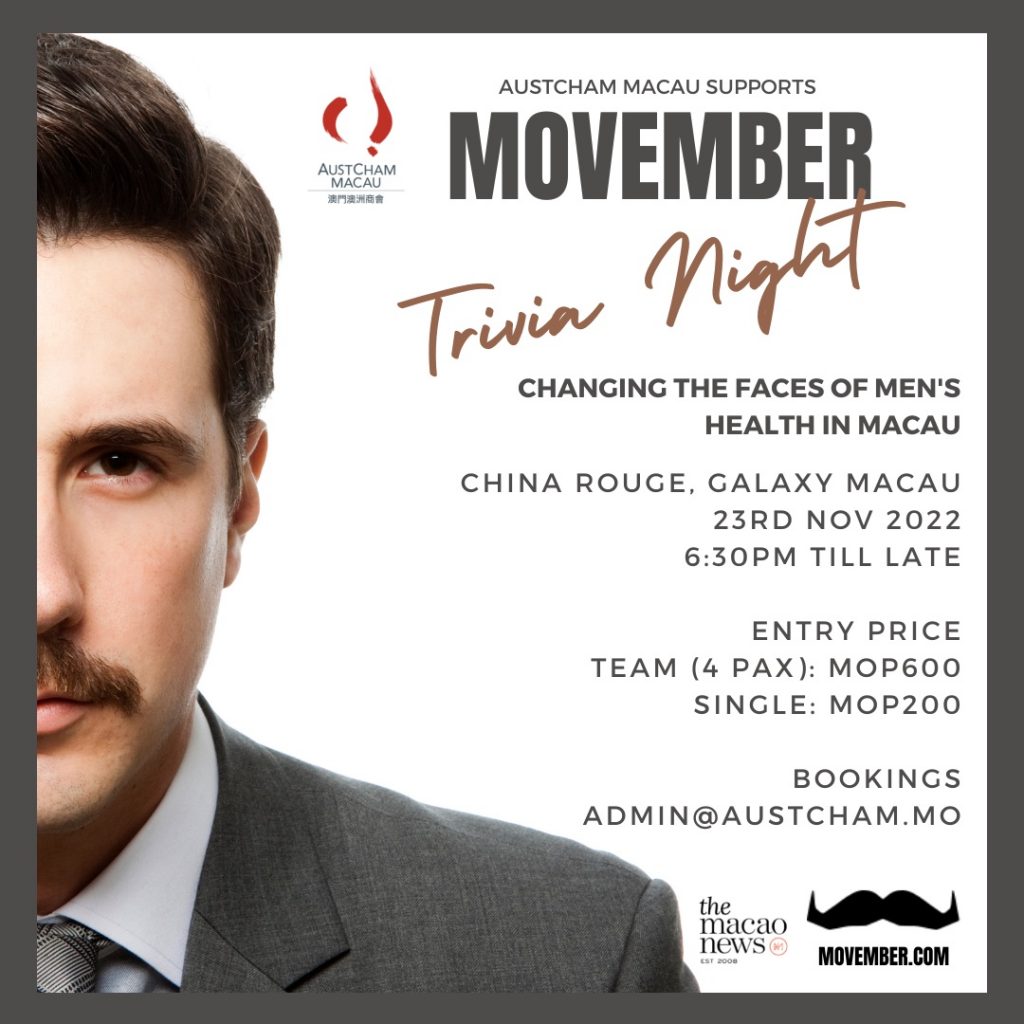 On 23 November, a trivia night will be held at Galaxy Macau's China Rouge. "It's going to be more fun and there's a lot more Movember-based content in the trivia night," McDougall said. "I'm hopeful that people will 'Mo-up' to the event."
He added: "We're not trying to push the charity drive for year one. We're trying to generate awareness. Next year is when we want to get some momentum. This year's more about an educational stage and next year's going to be probably a much more meaningful fundraising effort."
The main disease-related killers among men worldwide include heart disease, cancer, diabetes and depression, according to the World Health Organization. Meanwhile, records from the past two decades show that the average expected lifespan of a male in Macao is five to six years less than that of a female, and they suffer from various kinds of chronic illnesses earlier and more often. 
The common diseases among men in Macao include coronary heart disease, hypertension, stroke and cancers, according to the city's Health Bureau.