Taipa ferry pier ready in 2H of next year says Macau Government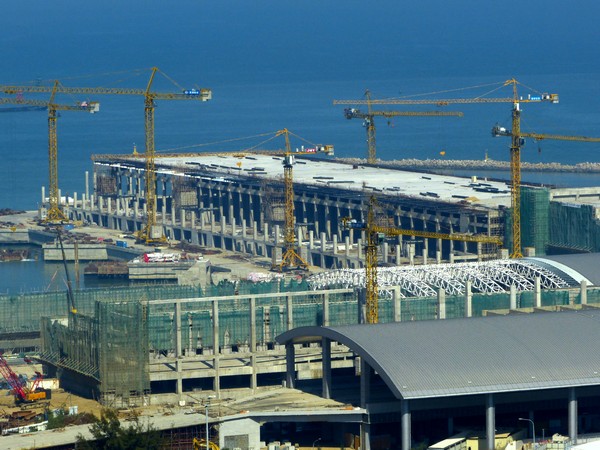 The first phase of the 11-berth Pac On Ferry Terminal in Taipa will become operational within the second half of next year, Marine and Water Bureau (DSAMA) Director Susana Wong Soi Man said on Sunday.
Speaking to the press on the sidelines of a public event in Fai Chi Kei, Wong said her bureau expected to take over the terminal's first phase from the Infrastructure Development Office (GDI) by the end of this year or early 2016, adding that the DSAMA, shipping companies and other bureaus would need at least six months to go through all the necessary preparations. She also said an automated baggage system would be installed in the new terminal.
According to Wong, the second phase of the terminal's construction will be on the current temporary ferry terminal site in Pac On. She said there would be an additional eight berths in the second phase. The construction of the terminal, which started in 2005, has been beset by a raft of cost and schedule overruns.
Meanwhile, Wong said she expected Macau to start experiencing the annual salt tides by the end of the month. Wong said her bureau and its mainland counterparts had adopted various measures to mitigate the effects of the salt tides. She also said that as the Pearl River's present level of upstream water flow was relatively adequate, the estimated impact of salt tides on Macau's tap water would not be too strong.
(macaunews/ macaupost)