Several hundred join the "June 4" vigil in Macau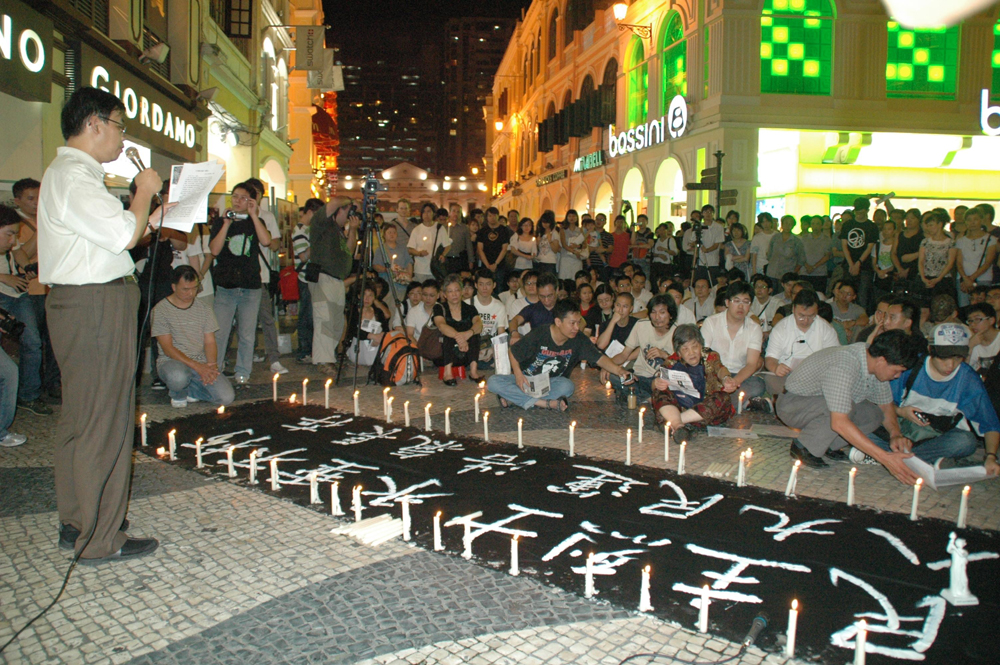 Macau, China, 05 Jun – Several hundread people, including locals, mainlanders and foreign tourists, attended Thursday "June 4" candleligh vigil on Largo de São Domingos to commemorate the 20th anniversary of the Tiananmen incident.
Last year only around 70 people attended the vigil organised by the Macau democratic development Association that is headed by the lawmakers Au Kam San and Ng Kg Kuok Cheong.
About 80 people sat down during the vigil that ended at 11pm.
Ng Kuok Cheong urgent the mainland authorities to give a "fair and correct" assessment of the incident.
The vigil inlcuded a minute of silence for those who perished in the events as well as the screening of videos.
A photo exibition on the events of "June 4th" is on display at the square since Monday.
(MacauNews)

PHOTO BY THE MACAU POST DAILY