President Xi Jinping recognises Ho Iat Seng's implementation of "One Country, Two Systems" in Macao
President Xi Jinping recognises Ho Iat Seng's implementation of "One Country, Two Systems" in Macao

Link copied
Macao chief executive says he will actively promote the "One Country, Two Systems" and contribute to the "great revitalisation" of the Chinese nation.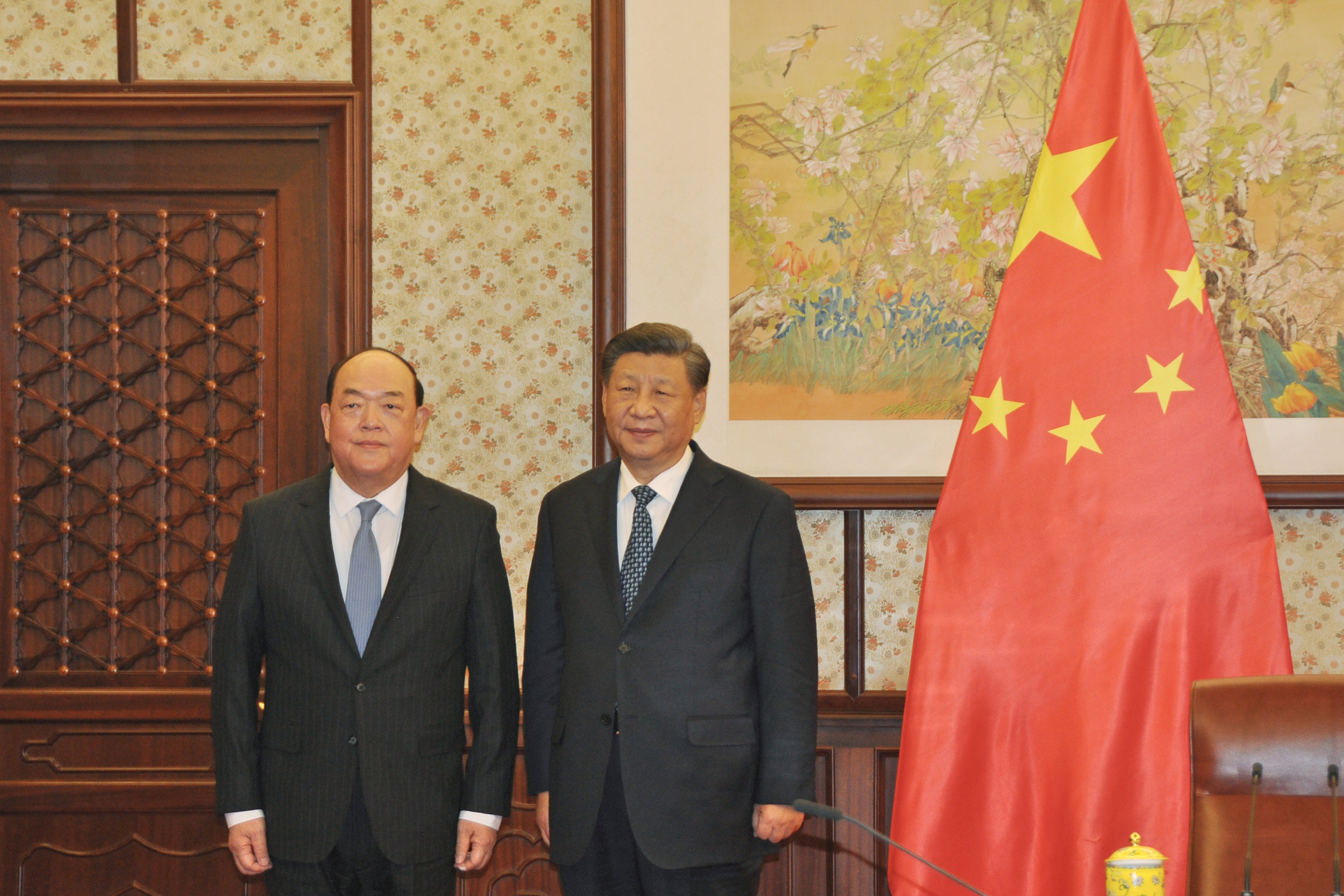 The "full, precise and unwavering pursuit of the principle of 'One Country, Two Systems'," was a key matter discussed by President Xi Jinping and the Macao Chief Executive Ho Iat Seng in a meeting held in Beijing today.
President Xi Jinping said that the central government will support Macao in developing its own advantages and characteristics, in order to create a new conjuncture of the "One Country, Two Systems" principle that will further contribute to the creation of a strong and modern socialist country.
Xi said that the central government fully recognised the work carried out by the chief executive and the Macao government which has allowed the society to remain stable. He also understood that the Macao government promoted the amendment of the law to safeguard national security, took measures to amend the gaming law of Macao and the public tender for a new stage in the exploration of games of chance and fortune, as well as, promoted the construction of the Guangdong-Macao Intensive Cooperation Zone in Hengqin.
The chief executive told President Xi that "the volatility of the pandemic had severe impacts on the economy of Macao, on the life and employment of its population, and Macao's macroeconomy is facing significant, unprecedented pressure." However, the "Macao government has taken immediate measures to contain the spread of the epidemic, mitigate the downturn in the economy and alleviate the difficulties of the population."
"With the strong support of the central government and the various provinces and mainland Chinese cities, Macao's economy has started to recover, successively and in an orderly manner, achieving new progress in various activities".
During Ho Iat Seng's report, he said that Macao will seize the opportunities provided by the national development, "revitalise the economy, promote diversification, alleviate the difficulties of the population, prevent and control the pandemic and develop Macao in a stable and healthy way".