New Macau jail to be operational in 2014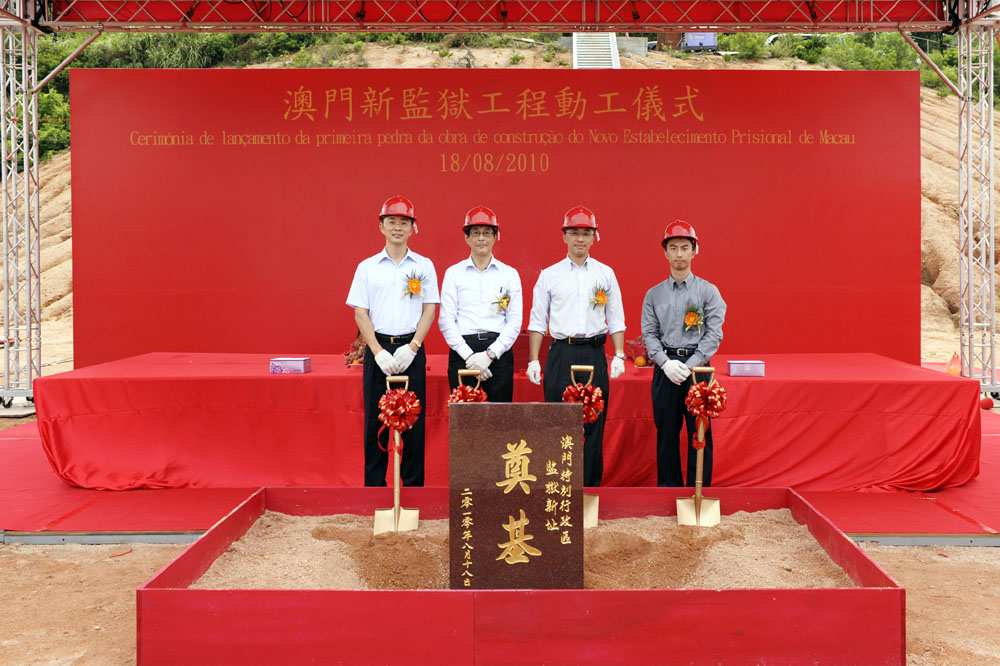 Macau, China, 19 Aug – Macau's new prison is to be operational in 2014, the Lands, Public Works and Transport Bureau (DSSOPT) announced Wednesday.
DSSOPT Deputy Director Daniel Low Shin Chung made the announcement on the sidelines of the project's ground-breaking ceremony in Ka Ho, in Coloane island.
Prison Director Lee Kam Cheong told reporters that the new jail will have room for 1,500 prisoners, but that its capacity could eventually be raised to 2,700.
Lee said that the current jail was originally planned to house just up to 400 inmates, "but the number now stands at 900, it's overcrowded."
According to a DSSOPT statement, the first phase of the project is estimated to cost 113 million patacas(US$15 million).
The statement failed to reveal how much the whole project, which consists of four phases, is budgeted to cost.
DSSOPT Director Jaime Carion said the total investment could still not be calculated since the project's remaining three phases were still on the drawing board.
According to The Macau Post Daily the first phase, which formally started Wednesday, includes construction of the penitentiary's watchtower, road network, transformer station and gas storage facilities.
The first phase is slated to be completed in the first quarter of 2012.
The fourth and final phase is planned to be completed in the fourth quarter of 2014.(MacauNews)