Macau government replaces labour affairs chief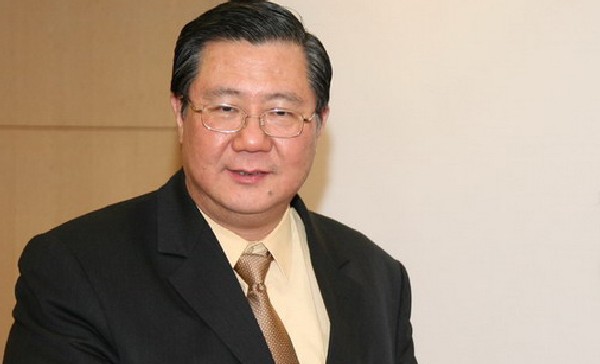 Secretary for Economy and Finance Francis Tam Pak Yuen announced Monday that Labour Affairs Bureau (DSAL) Director Shuen Ka Hung will be replaced by Human Resources Office (GRH) Director Wong Chi Hong once Shuen takes up his new job as director-general of the Macau Productivity and Technology Transfer Centre (CPTTM) next month.
Tam spoke to reporters after meeting representatives of the Macau Businesswomen Association at his office at the Bank of China Building, The Macau Post Daily report today.
"We have formally proposed Shuen Ka Hung to CPTTM's general assembly as a candidate for the position of director-general. If the assembly approves the proposal during its irst general meeting on March 30, Shuen will be the centre's director-general in April," Tam said quoted today by The Macau Post Daily.
Tam said that the decision to assign Shuen as head of the centre was because its current director-general, Victor Manuel Kuan, is retiring and because Wong, who previously worked as Shuen's deputy and an advisor to the Secretariat for Economy and Finance, had the experience required to replace Shuen.
As Wong will replace Shuen as director of the Labour Affairs Bureau, Wong's position as director of the Human Resources Office will be filled by Lou Soi Peng, who currently is one of the two vice directors of the office.
"Director Shuen Ka Hung has been active, progressive and committed to his work at the Labour Affairs Bureau over the past 10 years or so. He has sound experience in [organising] on-the-job and vocational training. So we are giving Shuen new challenges at the CPTTM. It's a very important job and we are confident that Shuen will live up to everyone's expectations," Tam said.
Tam added that the new challenges at the centre will be to help raise the quality of human resources in line with Macau's economic development which is mainly driven by the service industry.
"The [lack] of quality human resources could be a bottleneck in the next development stage of Macau's economy. We need better planning and co-ordination to do this, and that's why we are proposing Shuen as the heavyweight candidate to take this responsibility," Tam said, pointing out that as the government is aiming to raise the city's workforce by 10 percent this year, a lot of planning and management was needed to achieve this goal.
Macau's labour force stood at 345,000 at the end of last year. In January, the number of imported labour stood at 95,187, accounting for around 27.5 percent of the total workforce.
Tam said that the additional workforce of 30,000 will be made up of fresh graduates, imported workers and mainlanders holding one-way permits which are issued by the central government, as well as those who acquired their Macau ID under the family reunion policy.(macaunews)