Macau government cuts duty-free cigarette allowance by half to 100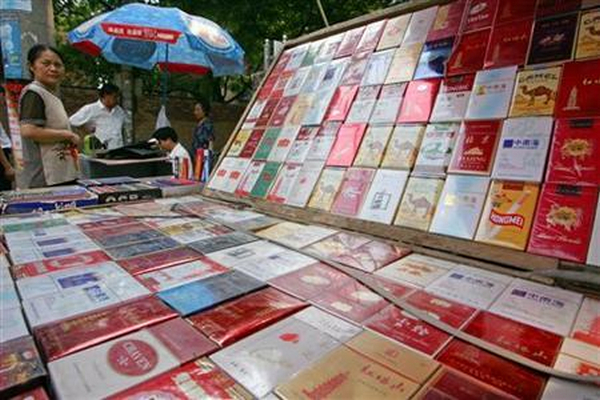 The government announced Monday that the number of duty-free cigarettes that each person can bring into Macau will be reduced to 100 from current 200 on the 1st of next month, according to an order signed by Chief Executive Fernando Chui Sai On published in the Official Gazette (BO).
According to the order, the government had amended an annex of the current regulations related to foreign trade so that there are new limits to the numbers of duty-free cigarettes, cigars and cigarillos each person is allowed to bring into Macau; as well as a new limit on the total weight of tobacco, which will be reduced to 125 grammes composition is 125 grams from the current 200 grammes. Each person can bring these amounts into Macau daily.
The annex, which states the limit on the amount of cigarettes that are allowed to be brought into Macau, is a part of a by-law under the foreign trade law.
The new limits are 100 duty-free cigarettes, 10 cigars and 100 cigarillos, according to the order cited by The Macau Post Daily today.
Civic leaders have repeatedly urged the government to reduce the limit of 200 duty-free cigarettes (10 packets of 20 cigarettes) that visitors or residents are allowed to bring into Macau while Hong Kong only allows 19 cigarettes.
The government had also promised to announce the new limit in first quarter of this year to co-operate the implementation of the new anti-tobacco law that took effect on January 1, which states that smoking is banned in a raft of indoor places such as restaurants and all workplaces.
There has been at least 50 percent reduction compared to the current limits– 200 cigarettes, 50 cigars and 100 cigarillos, as well as the total weight of all tobacco composition must be not more than 250 grams a person each day.
The city's tobacco tax hike also came into effect in late December last year –the tax for a packet of 20 cigarettes was increased from four to 10 patacas.(macaunews)