Macau developer Ng Lap Seng freed on bail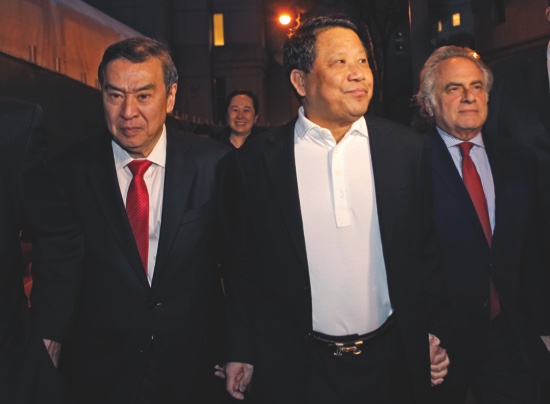 Macau developer Ng Lap Seng was released on Monday after posting USD25 million of his $50 million bail and agreeing to pay for two private security guards to be in attendance around-the-clock at his Manhattan apartment, to ensure he does not flee. Ng, 67, is at the center of a bribery case that has drawn scrutiny into the operations of the United Nations.
The former president of the United Nations General Assembly, John Ashe, who is facing tax charges in a bribery case, was also released on Monday on a USD1 million bail even though a prosecutor said it is likely that he will face additional charges.
Ashe was freed at dusk after an electronic bracelet was attached and the last of four co-signers to his bail package was approved. He declined to comment as he left the Manhattan federal court.
(macaunews/macaudailytimes)