Macau casino revenue plunge triggers austerity measures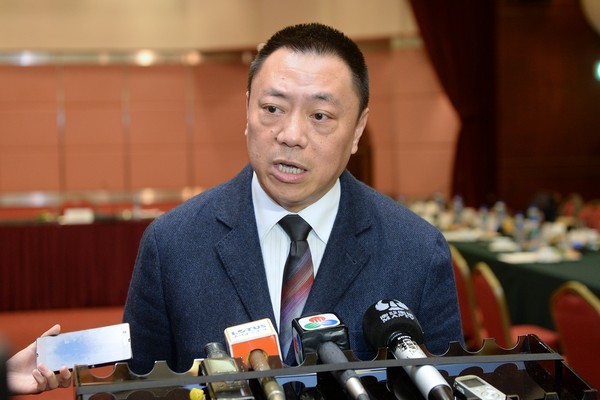 Responding to Tuesday's 15th straight monthly plunge in casino revenue, the government announced – as widely expected – austerity measures to control public expenditure.
The move came after the city's gross gaming revenue in the first eight months of this year fell below the government's previously announced "red line" of a monthly average of 20 billion patacas – 19.86 billion patacas in the first eight months of this year.
The government had said previously that if the gross gaming revenue's monthly average falls below 20 billion patacas it would immediately implement austerity measures.
ty
According to Tuesday's statement issued by the office of Secretary for Economy and Finance Lionel Leong Vai Tac, the austerity measures involve 1.4 billion patacas.
Leong's portfolio oversees both public finances and the gaming industry.
According to the government's 2015 amendment budget passed by the legislature in May, spending was to reach 83.7 billion patacas.
Consequently, the austerity measures announced on Tuesday amount to 1.67 percent of the previously budgeted expenditure.
The statement insisted that the retrenchment measures would neither affect residents' livelihood nor the government's public investment plan (PIDDA).
In the statement, the government reaffirmed that public finances are "stable" and its financial reserves are"sufficient" to respond to unexpected incidents and situations triggered by economic fluctuations.
The statement also said that this year's wealth-sharing cash handout would not be affected by the austerity measures.
According to the statement, all public bureaus are required to reduce their budgeted expenditure on the purchase of goods and services by five percent, namely concerning the acquisition of services and goods for their daily operations, apart from a 10 percent reduction in the budgeted expenditure on investments other than those covered by the PIDDA.
The public sector's autonomous entities and other special bodies are also required to join the austerity measures.
Meanwhile, speaking to reporters during a visit to Taipa Library on Tuesday, Secretary for Social Affairs and Culture Alexis Tam Chon Weng reaffirmed that the austerity measures would not affect residents'livelihood like healthcare, education and culture.
The policy secretary also pledged to reduce"unnecessary" expenditure such as visits, receptions and celebratory activities in all the bureaus under his portfolio. "There have been too many celebrations,"Tam added.
(macaunews/ macaupost)