CE trusts ExCo member over graft claims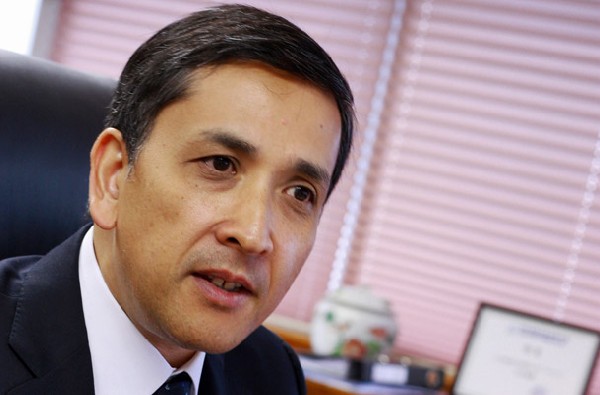 Chief Executive Fernando Chui Sai On told reporters over the weekend that he has accepted the explanation given by Executive Council (ExCo) member Leonel Alves concerning bribery allegations raised in an article published by The Wall Street Journal earlier this month.
Chui made the remark to reporters on the sidelines of a public function on Saturday, The Macau Post Daily reports today.
The chief executive said that he "completely understood" Alves' explanation.
According to a statement released by the Macau Government Information Bureau (GCS), Alves told Chui that the news article was "baseless" and false.
Chui's remarks came after Alves had told reporters on the sidelines of a plenary meeting of the Legislative Assembly (AL) on Friday that he had explained the matter to Chui. He also said that he was considering legal action against the US newspaper. He also denied the allegations, which he described as "politically motivated" and targeting his client (Las Vegas Sands boss Sheldon Adelson).
Alves works as a legal advisor to Adelson's business interests in Macau. Apart from his Executive Council membership, Alves also is a lawmaker. The 10-member council, which is chaired by Chui, is the local government's top advisory body.
During Friday's plenary session in the legislative hemicycle, Alves strongly rejected a call by fellow lawmaker Jose Maria Pereira Coutinho for an official enquiry into the bribery claims involving Las Vegas Sands. Responding to the request, Alves raised questions about Coutinho's character.
Alves, widely seen as one of Macau's most successful lawyers, is the only Macanese member of the National Committee of the Chinese People's Political Consultative Conference (CPPCC) in Beijing. "Macanese" is the customary term for Macau's community of people of mixed Portuguese and Asian extraction.
The Wall Street Journal quoted Alves as saying that any claims he had suggested bribing a high-ranking official in Beijing were "totally untrue," adding that "nothing [like that] had happened."
The article alleged that the offer was made in emails sent by Alves, who allegedly proposed that Las Vegas Sands pay US$300 million (2.4 billion patacas) to "someone high-ranking in Beijing" to win the Macau government's long-awaited approval to sell a luxury apartment complex in Cotai and to settle a protracted lawsuit pitting Taiwan businessman Marshall Hao against Las Vegas Sands.
The government has still not decided on Las Vegas Sands' long-standing request for official approval to sell deluxe apartments in its Four Seasons complex in Cotai.(macaunews)