Alexis Tam pledges measures to attract non-Macau students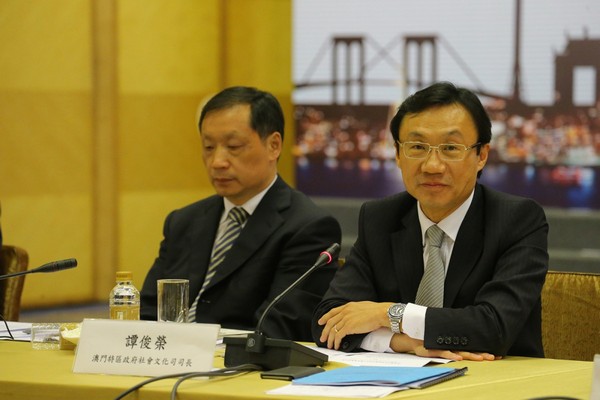 The government will come up with measures to attract more mainland and foreign students to study in Macau, Secretary for Social Affairs and Culture Alexis Tam Chon Weng said estimating that the number of new high-school graduates will decrease over the next five years and level out at about 3,500.
"We'll not have enough local high school graduates to fill our university places," Tam said, adding that, however, the number of high-school graduates was expected to rebound after five years.
According to Tam, the government has been talking to the Ministry of Education in Beijing about enabling more mainland students to study in the city, along with attracting students from Portuguese-speaking countries to Macau.
Asked by reporters whether the government will provide scholarships to encourage students from countries included in the One Belt, One Road initiative to study in Macau, similar to a recent official decision in Hong Kong, Tam said, "It's one of a few workable solutions".
"I have said many times before that Macau is developing under a very important policy framework, which is the One Belt, One Road [initiative] " Tam said.
(macaunews/macaupost)