Macau chief lauds SAR's achievement in past decade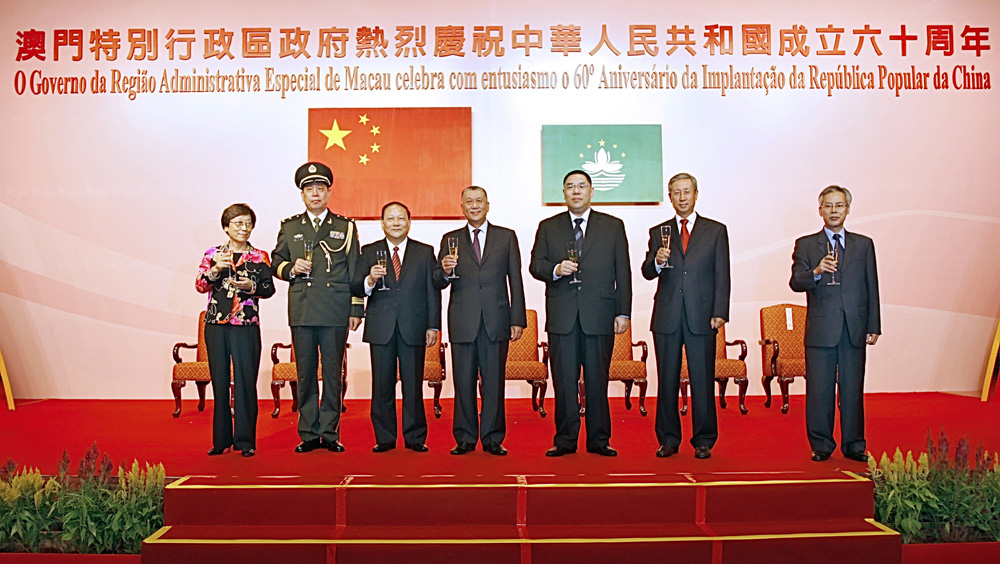 Macau, China, 30 Sep – Backed by China's central government, Macau Special Administrative Region (SAR) has experienced a decade of progress and development, the SAR's chief said on Tuesday.
As the nation celebrates the 60th anniversary of the founding of New China this year, the SAR will also enter a new stage of development, said Ho Hau Wah, the SAR's chief executive, in a speech delivered at a cocktail reception, which was held here on Tuesday by the SAR government to celebrate the anniversary.
This year not only marks the 60th anniversary of the founding of the People's Republic of China, but also the 10th anniversary of the establishment of the Macau SAR.
Under the principles of "one country, two systems", "Macau people governing Macau", and "a high degree of autonomy", and with the great effort of all the Macau people, the SAR will have a better future, Ho also said.
The Chief Executive will lead a delegation comprising local dignitaries to Beijing on Wednesday to attend events held on Oct. 1, the National Day.
(MacauNews)