Water to Macau will be bought directly, from Zhuhai, by the government from July next year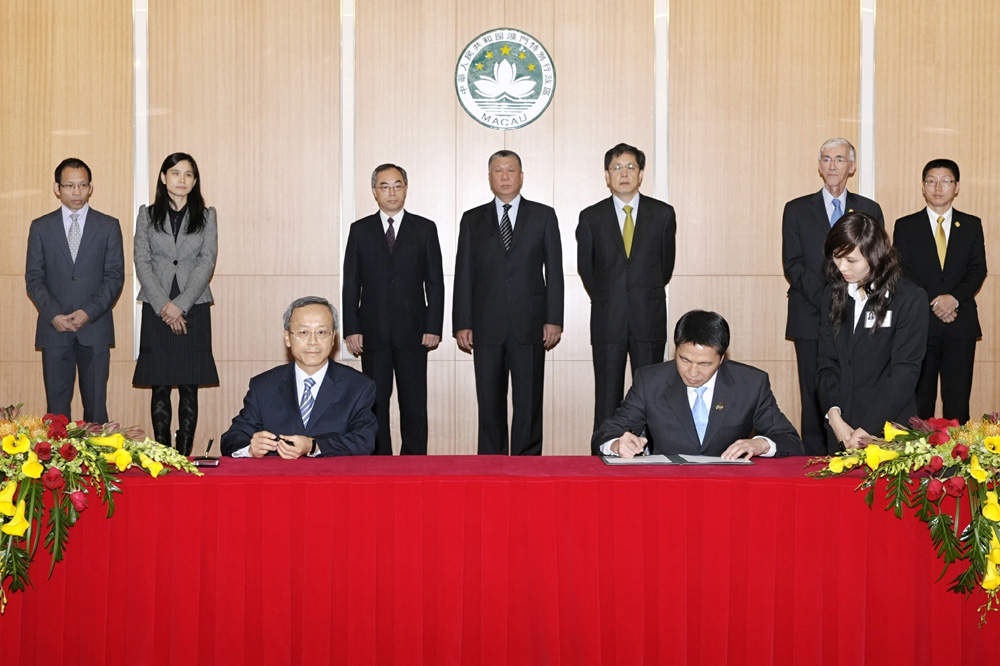 Macau, China, 01 Dec – A 20-year concession contract was signed Monday between the government and the Macau Water Supply Company (SAAM-Macao Water) under which the government will purchase raw water from mainland directly, giving the government more control of the water supply service.
The announcement was done by Susana Wong Soi Man, director of the Maritime Administration (CP) after the new deal was signed between Secretary for Transport and Public Works Lau Si Io and Macao Water's Managing Director Cheung Chin Cheung in Macau.
The contract, which takes effect from 8 July, 2010 runs until 7 July, 2030.
The biggest difference between the current contract and the new one is that under the new arrangement the Macau government will be purchasing raw water directly to mainland and then selling it to Macao Water company. Before the water was bought directly by the Macao Water from Zhuhai .
"The government will have more control. If the cost of raw water in the mainland rises, as the government is the buyer of the raw water, the government will bear that cost and work out how much Macao Water will have to pay back the government. This way, the cost of raw water won't be directly passed on to residents", Wong explained.
The director of CP also said that the government was currently studying a new water tariffs that are due to be announced by the middle of next year.
Last week officials from Macau Special Administrative Region (SAR) and Ministry of Water Resources of the central government signed a f agreement to financially support Datengxia Hydroelectric Project in China's southwest Guangxi Zhuang Autonomous Region, aiming to safeguard Macau's water supply in the long term.
According to the agreement, Macau will provide 800 million RMB (US$ 117 million) to support the project, which would be mainly used for the relocation of residents and for the soil and water conservation in the affected areas due to the construction.
The Datengxia Hydroelectric Project, which costs a total of 25 billion RMB (US$ 3.6 billion) will take nine years to complete.
(MacauNews)