Smoother immigration controls soon between Hong Kong and Macau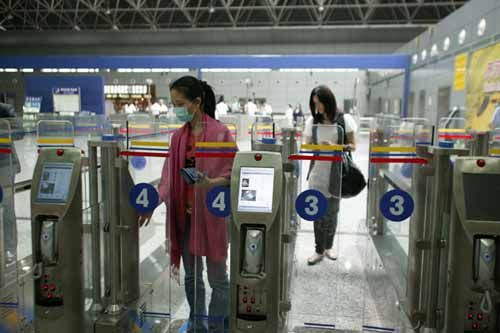 Hong Kong, China, 05 Oct – New immigration facilities for Hong Kong residents visiting Macau could be in place by the end of this year at the earliest, an official said Saturday.
Measures under consideration by Macau authorities include extending "e-channel" facilities to Macau and dispensing with arrival/departure cards for Hong Kong permanent residents, assistant director of immigration Eric Chan Kwok-ki said on a Commercial Radio programme.
Digital data of Hong Kong residents' fingerprints would be sent to Macau to facilitate new measures, Chan added.
Macau permanent residents would enjoy the same proposed measures during their visits to Hong Kong.
Macau permanent residents would be able to use the "e-channels" at Hong Kong's control points and could dispense with arrival/departure cards.
Chan expected to see the measures fully in place by the end of this year or early next year.
The proposal to further streamline clearance for residents travelling between the cities was laid down in the chief executive's policy address last year.
(MacauNews)