Rafael Custódio Marques

Link copied
Rafael Custódio Marque is the Consul General of Mozambique in Macau. He opened the first Consulate General in the Special Administrative Region of Macau in 2014.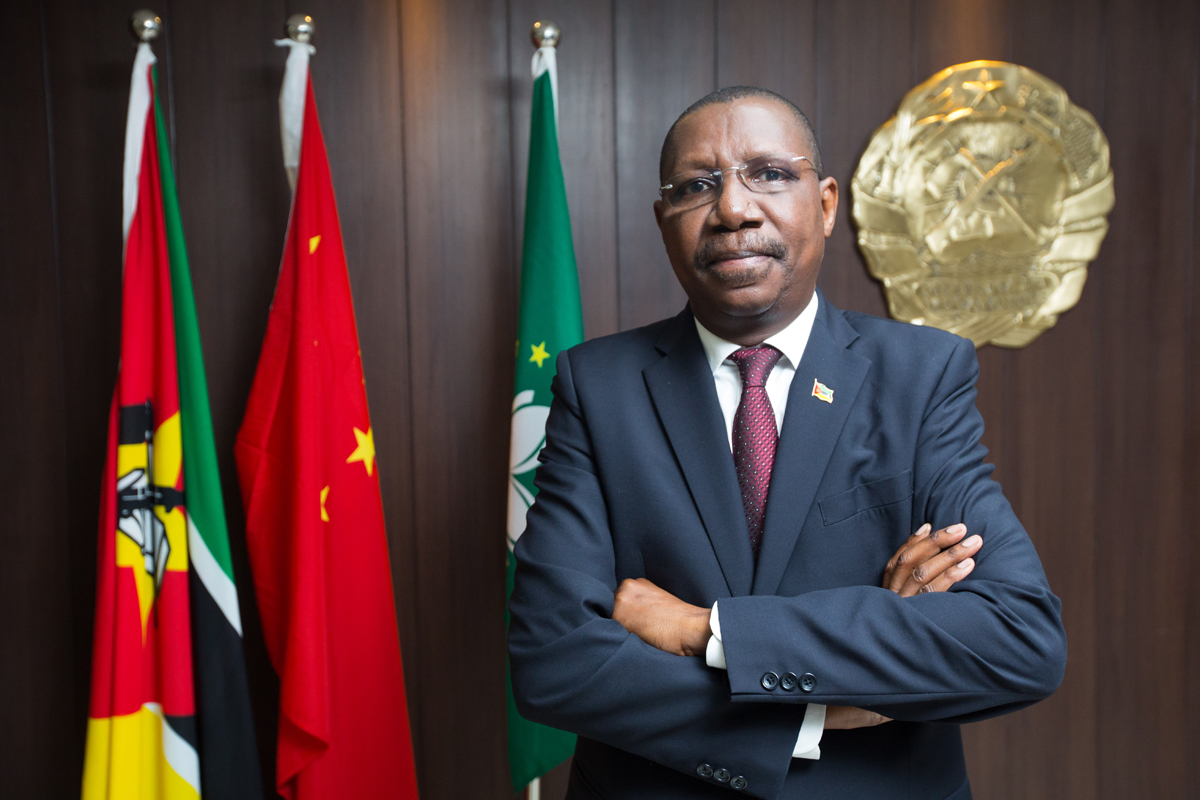 Rafael Custódio Marques is the Consul General of Mozambique in Macao. He opened the first Consulate General in the Special Administrative Region of Macao in 2014.
Marques says that when he returns to Maputo, which will mark the end of his time in Macao, he will only have fond memories of the years he has spent in the city.
It was in the Mozambican capital that he studied and made a career, however, grew up in the province.
Marques was born on 3 September 1959 in Mabil, Maxixe, within the province of Inhambane located around 500 KM north of Maputo.
At the age of 16, he made his way to Maputo. In the capital, he studied law at the Instituto Superior Politécnico Universitário while simultaneously working.
"I always wanted to follow law. It was a passion since childhood. Initially, I was thinking about advocacy, but when I started the course I was already working and I ended up deciding to do law to improve skills, " he explains.
Marques joined the Mozambican administration in 1979.
"I like what I do, yes. That's why I already have a career of 40 years. If it had not been that way, I would have already changed, " he says.
From 1987 to 1989, he served as the third secretary at the Mozambican embassy in Lisbon.
In 1985, he joined the Ministry of Foreign Affairs. From 1993 to 2006, he became Assistant Director of International Cooperation. In that same year, he assumed the position of Director of International Cooperation.
Two years later, between 2008 and 2013, he was nominated to the Adviser Committee giving support to the President of the Republic in aspects related to the Southern African Development Community (SADC), African Union (UA), and the community of countries of Portuguese language (CPLP).
"Usually they are positions of trust. You never know if they will choose us. It was a normal development. Working and outdoing me, " he says, as an explanation of how he came to Macao.
It was in 2014,  five years ago, that he opened the first consular representation of Mozambique in Macao.
"That's what made me feel rejoiced. It was the first, " he says proudly.
In his work as a consul, he said that the main concern has been to promote and improve relations between Macao, mainland China, and Mozambique.
Since his mandate as Consul General is approaching an end, he considers it a priority in his career to attract the investments of more local entrepreneurs for Mozambique.
"This has been the big challenge," the diplomat adds.
A challenge he will delegate to his successors, now that he has served four years in office.
Since living in Macao, he confesses that there has never been much space for homesickness.
Firstly, due to the fact, he travels often to Mozambique; and secondly, because the West and Lusophone cultures are present in Macao. "It was not difficult at all to adapt."
In Macao, life has been divided between work, music, and reading, which he likes to devote his time to when he is free. As for the family, most responsibilities have been reduced to his wife because the three children resided in Mozambique.
"I really enjoyed the friendly and welcoming way given us. I was expecting a lot of difficulties, but we had the full support of the Macao Government to establish the diplomatic mission and that was what motivated me, and it made me very enthusiastic," he concluded.