António Leong: Documenting Macao one frame at a time
António Leong: Documenting Macao one frame at a time

Link copied
A civil servant by trade and photographer by passion, António Leong talks about discovering photography, the trip that changed his perspective and spreading love for Macao.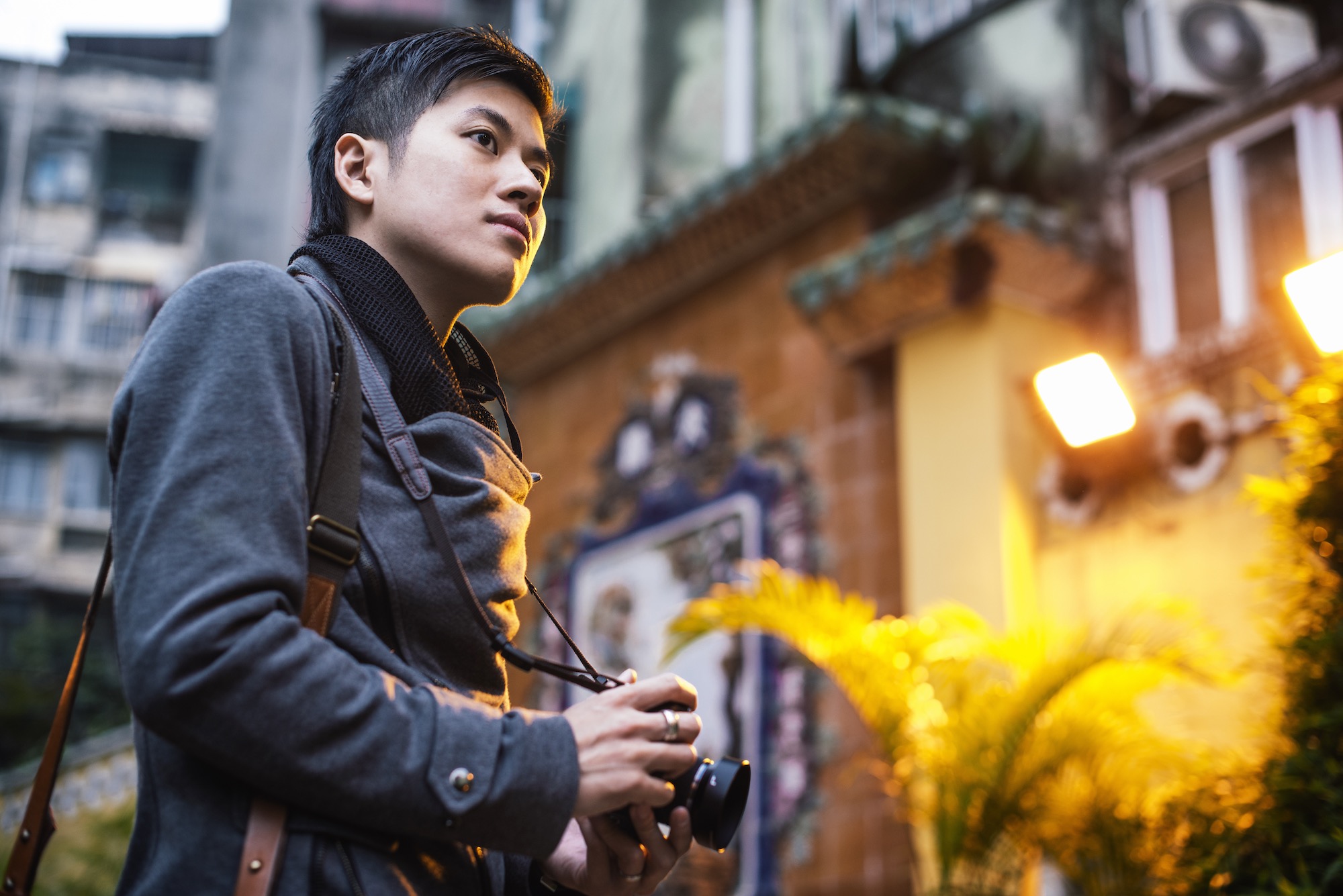 "Photography is mostly about the contrasts of two different subjects – light and shadow, colours, cultures. In Macao, we have all that in a travel-friendly [package]," says António Leong, the photographer perhaps best known by his social media handle, Antonius Photoscript.
Since Leong started shooting photography seriously in 2010, he has amassed more than 20,000 followers online, a loyal fandom drawn to his vibrant images illuminating Macao's unique juxtapositions – its fusion of East and West, its nooks where old and new converge, its warm human side.  
Whether he's capturing a stunning sunrise over the Colosseum-like Fisherman's Wharf or school children playing in light-dappled back alleys, Leong has a knack for finding wonder in everyday life in Macao. His work has been so well-received that he has won several National Geographic contests, and exhibited in Paris and Seoul. What's more, he also gave a TED talk on discovering everyday beauty in 2019.
Despite his steady rise to success, however, Leong isn't a professional photographer. And he doesn't plan to give up his day job as a civil servant to become one, either. He insists that he's just a man with a camera and a deep-rooted affinity for the place he calls home.
Finding meaning in photography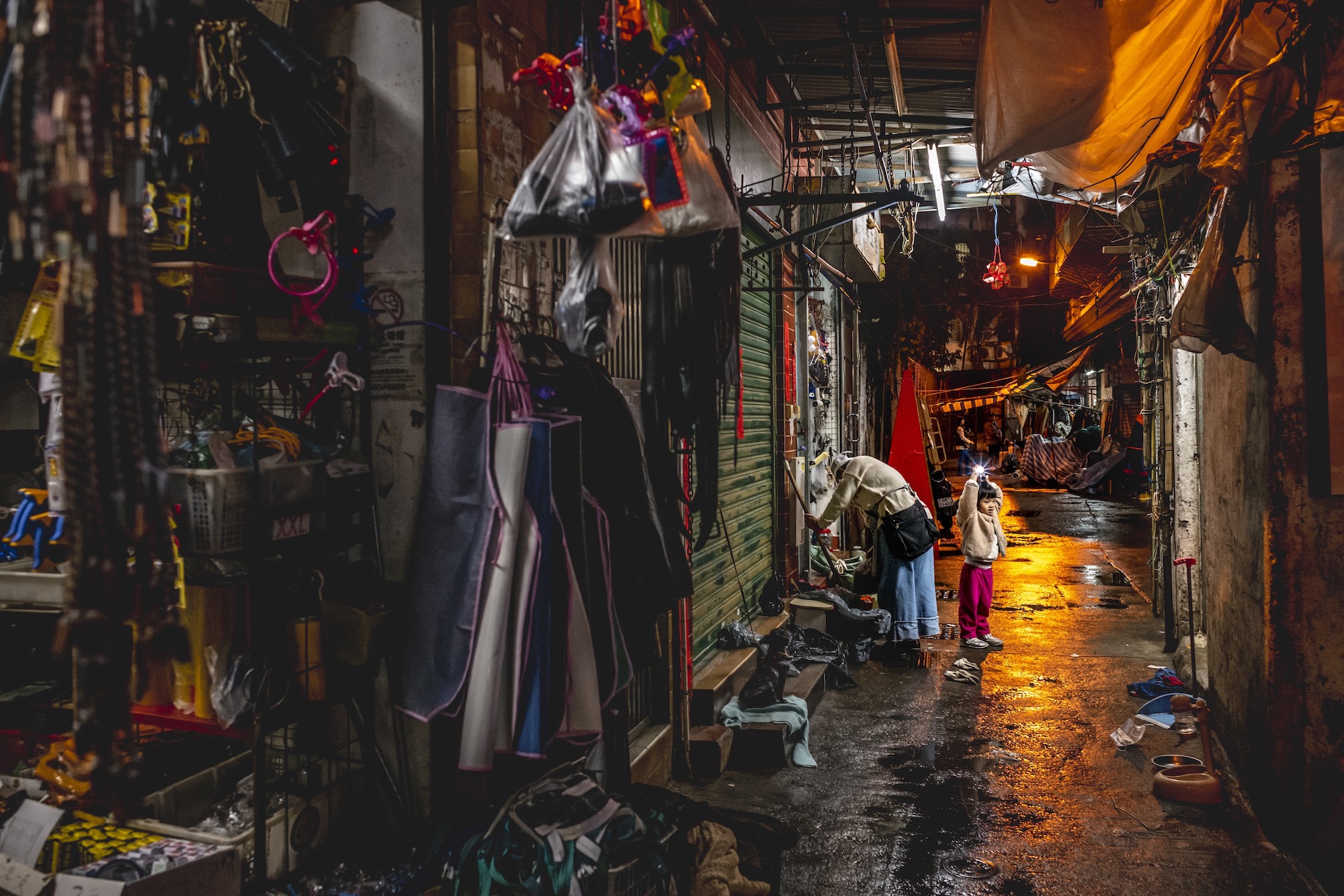 For as long as he could remember, Leong had a pragmatic approach to life. He was born in Macao in 1977 to Chinese parents, picked up Portuguese and English at Portuguese schools Santa Rosa de Lima and Dom Bosco, and then got a degree in civil engineering from the University of Macau because it seemed practical at the time.
"I liked art when I was a kid, but in those days, it was pretty hard to survive as an artist. There weren't a lot of courses you could study," Leong says.
After graduating from university in 1999, he got a government job – a traditionally secure post offering good benefits and a stable salary – and has worked the same job ever since.
For decades, he did what most people in Macao do. Every morning, Leong got ready for his day, hopped on the bus or clambered onto his motorbike, and followed his usual route to school or work. Despite living close to Lilau Square for 20 years – a short trip away from its cobblestone footpaths, Portuguese-style homes and famous fountain – he never visited the heritage site.
Things changed around 2010, though. Leong bought his first camera – a bulky Nikon D50 he thought could distract him from work – and started dabbling in photography.
Like many amateur photographers, he says, he mostly toyed around with his camera when travelling. "When we are on a plane, and we are in a different place, this is where the exploration starts. When you're travelling, you don't mind spending three or four hours to reach a landmark… and you just click away" – the opposite of how most people behave in their hometowns, Leong adds.
In 2010, he went to Guilin, in mainland China, on a photo trip and had a minor epiphany. Crowds of people lined up to take the same shot of a man in a boat, who would pose with his imposing black cormorant (a type of bird trained to catch fish in the river) for a fee. After they got their photo, they left – a synthetic approach to the hobby he was beginning to discover.
Leong looked around at Guilin's towering limestone hills and mist-covered river and realised there was much more to discover. 
"That's not what I wanted to get out of photography," he explains. "It would be like using canned soup to cook a signature dish. Sure, it tastes good, but it's nothing I did. It's just canned soup."
Seeing Macao from a new perspective
When Leong returned to Macao, he felt resolved to treat his hometown with a renewed sense of wonder and admiration. He started wandering around the city during lunch breaks or after he clocked out. "I started to shoot a lot and take my camera with me basically every day," Leong says. "[Everywhere I went], I found more and more interesting landmarks. 
He began to see Macao in a new light. He spent time around the Ruins of St Paul's, St Dominic's Church and Senado Square, visiting every season to see how the scenery changed. He frequented the Red Market – one of his favourite places to shoot – and got to know the vendors.

---

In this video produced by Macao News, we invite Leong and a local photography enthusiast to show us their go-to underrated spots to snap photos of the city
---
Leong also began to appreciate Macao's cultural quirks, like Portuguese architectural elements woven into the Mandarin's House, or the Portuguese-influenced Barra Square and Maritime Museum leading up to A-Ma Temple. He also discovered the serene beauty of Lilau Square, a place he had passed so many times before but never bothered to explore.
"Macao is such a small place. We often think, 'I can visit this place anytime because it's right here,' but 'anytime' means you never go," he explains. 
As he immersed himself in the medium, Leong honed his style by studying the work of his favourite photographers: French humanist Henri Cartier-Bresson, Chinese street photographer Ho Fan and black-and-white specialist Daido Moriyama, a member of the 20th-century Japanese avant-garde.
Once Leong started sharing his shots on Facebook and Instagram in 2012, he quickly discovered he had found more than just a new hobby. His photography was opening doors.
[See more: Snap a Memory of Macao: 10 photo-worthy spots and how to capture them]
In 2013, the Macao Government Tourism Office (MGTO) invited him to share his work in Seoul as part of its "Vibrant Colours of Macau" exhibition. "It was a very lucky thing for me,  because I only started sharing my photography a year earlier and I already got into an exhibition," he says.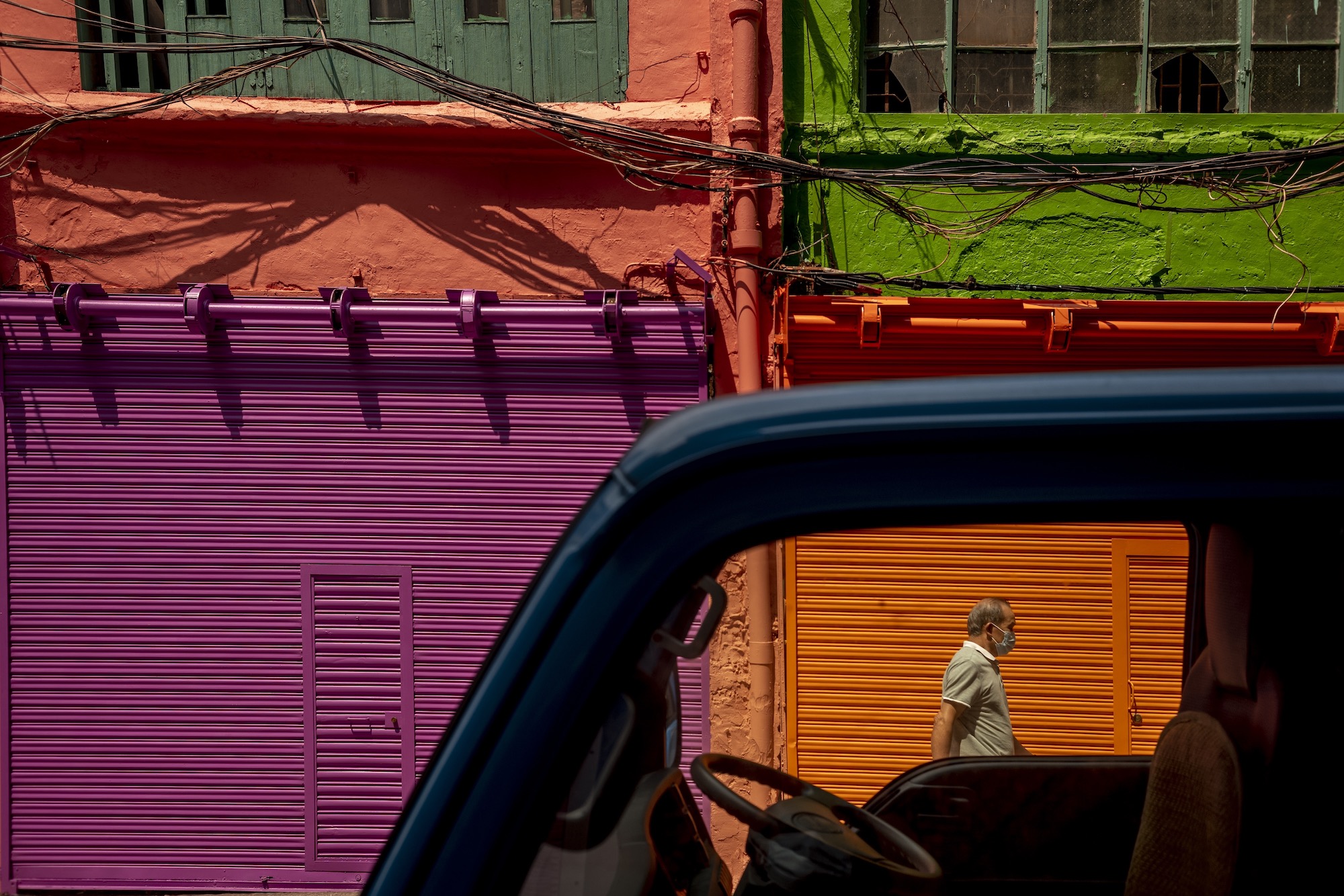 Over the next four years, he exhibited in Hong Kong, Paris and Macao. In 2016, Leong secured his first solo exhibition, called "La Vie en Macau," a collection of work displayed in a gallery at Albergue SCM. Featuring roughly 30 photographs that capture memories of the city's early days as a fishing village and fleeting everyday moments, the exhibition showed viewers the city was more than a gaming hub.
The same year, he claimed second place in National Geographic's international photo contest. In 2018 and 2019, he took home even more honours from National Geographic, including first place in the mobile photography category in the 2018 photo contest. 
In 2021, the Macao Catholic Culture Association (ACCM) hosted his exhibition, "Discovering Everyday Beauty," highlighting Macao's everyday wonders. Now, he's working with the ACCM to document the city's churches for an upcoming photo book.
Spreading love for Macao
"My wife jokes that I could be a taxi driver when I retire – I don't need Google Maps; I know all the small roads," Leong says with a laugh. 
But retirement won't happen for years to come. Leong, only in his mid-40s, is content to carry on with his day job while devoting at least 30 minutes each day to exploring the city, a point he says he reinforced during his 2019 TED talk. "Doctors always say we should be doing 30 minutes of exercise every day. I don't do a lot of exercise, but I do a lot of walking and shooting," he says.
In the meantime, he continues to study the craft and experiment with different cameras and techniques. Today, he uses a fully manual, mirrorless Leica to get his shots. "It's like driving a manual transmission car – totally different from a Tesla," he says. 
He has also dabbled in "miniature faking". Sometimes called the diorama effect, the technique makes a shot of a life-size object look like a miniature model. "After 10 years, I want to break the rules, but now it's really hard for me to do that," he admits.
That isn't stopping him from trying, or from encouraging others to do the same. Tourists and locals alike, he says, should look past Macao's Instagram hotspots and "find something that's really yours". Whether it's a market, a back alley or simply "turning your head around and shooting something in the other direction" when you're queued up to get a shot of the Grand Lisboa Hotel, he tells others to explore spots that "get you closer to the local people".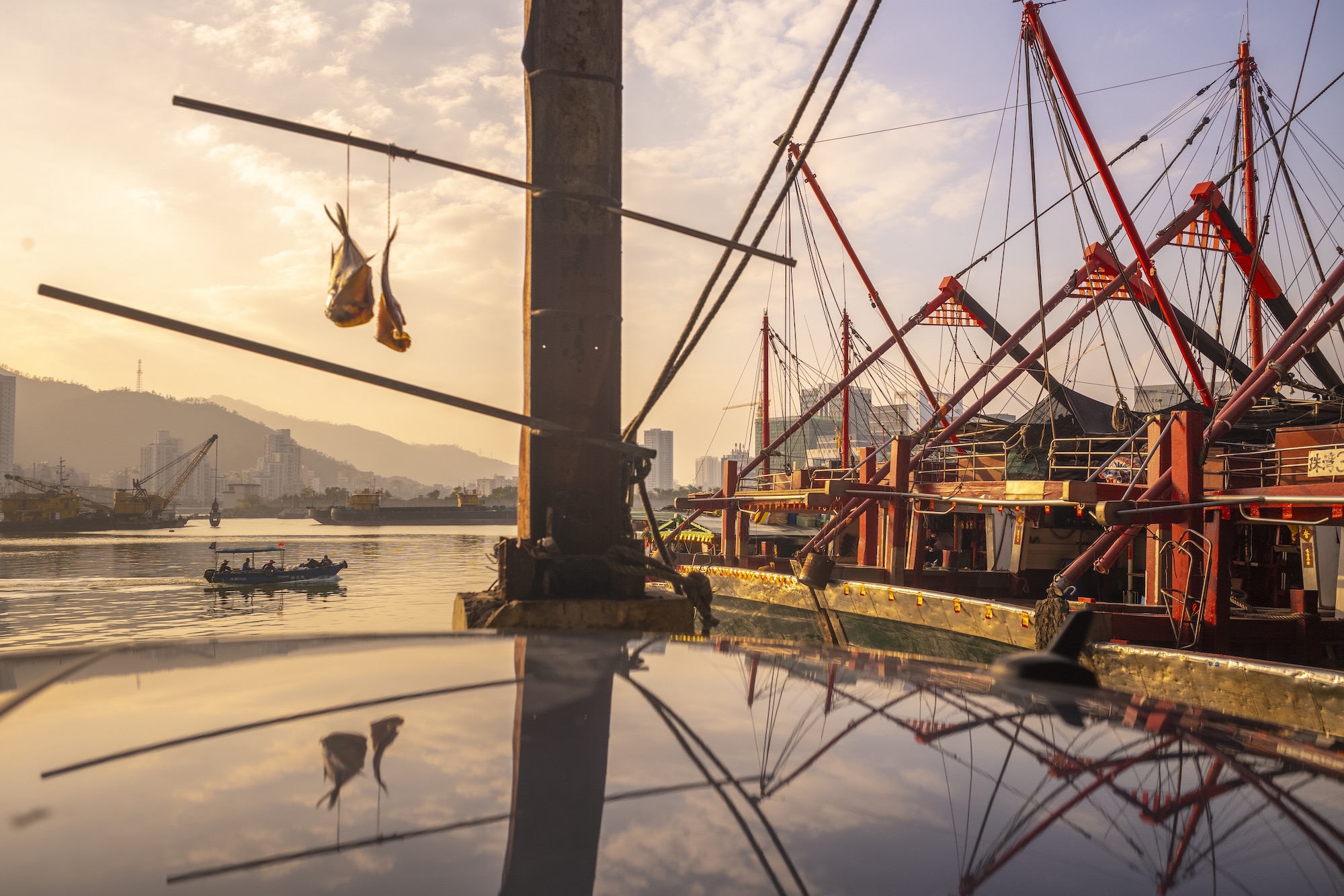 "When you have better interactions with the local people and local places, you get more attached to the culture itself," he says. 
Leong discovered this firsthand on photo walks he joined in Chiang Mai in northern Thailand. "They don't bring you to the Instagram spots. They bring you to the local market, and [the guides] are so attached to the locals; you can shoot whatever you want," he says. 
In fact, those experiences may eventually lead him to do something similar in Macao whenever he retires. Someday, Leong might play a hands-on role helping others to learn the craft. Like him, they might see a different side of Macao behind the lens.  
"I want everyone to better [appreciate] the multicultural influence here," he says. "Macao is very different from the rest of the world, the rest of the cities in China. There's poetry everywhere. We have a mix of different cultures in a single place that we probably [fail to appreciate] as locals."