An artist at heart, Taipa Village's head of marketing is the creative force behind the evolving arts, food, and culture destination.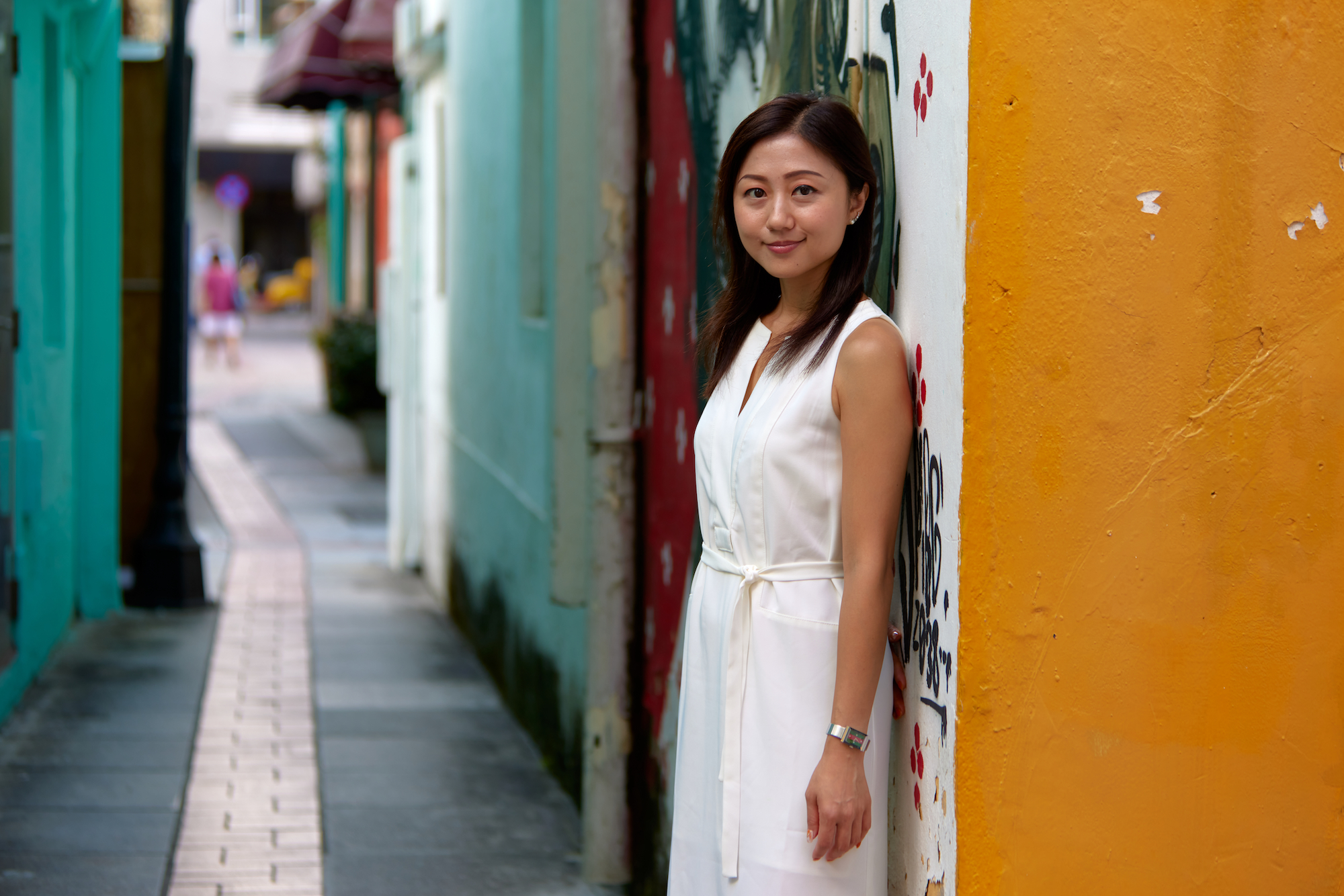 For over a decade, Pamela Chan has devoted her career to bringing new hospitality concepts to life, from ultra-luxurious properties such as Altira Macau to integrated resorts like City of Dreams. 
In her current role at Taipa Village Destination Limited, the marketing, public relations and event manager has tapped into her own artistic spirit to transform the village into a veritable destination of art, community, culture, dining and shopping. 
Surprisingly, given her role as a marketing executive, Chan is not naturally outgoing. Born in December 1979, the Macao native says she's been an introvert since childhood. "I was reticent and didn't talk to people a lot. I occupied myself with reading, drawing and writing in primary and secondary schools," she recalls. 
Though she didn't come from an artistic family, Chan says her father inspired her to appreciate arts and culture. "My father is more of a cultural person who likes reading and writing. He draws well and has a good hand, but he's not a professional artist," says Chan. "He always has a strong will and determination in doing things – his perseverance, willpower and mentality to never give up have influenced me."
When it comes to her career, Chan chose tourism and hospitality because she saw the growth potential in Macao. "Since there weren't that many other industries to choose from, I thought, 'Why not?'" 
After earning a degree in tourism business management at Macao Institute for Tourism Studies in 2001, Chan worked as a flight attendant with Air Macau for three years. And though it was a "dream job" growing up, she says the reality was tougher than she expected.  
"Flight attendants seem like they are always travelling around the world – well-paid and well-groomed with a lot of freedom," she says. "But it's not as easy as it looks."
While challenging, the job taught Chan a great deal about hospitality, communication and customer service. "Working for Air Macau enabled me to open up more, be more extroverted and improve my patience," she says. "I also picked up more skills in customer communications and problem-solving."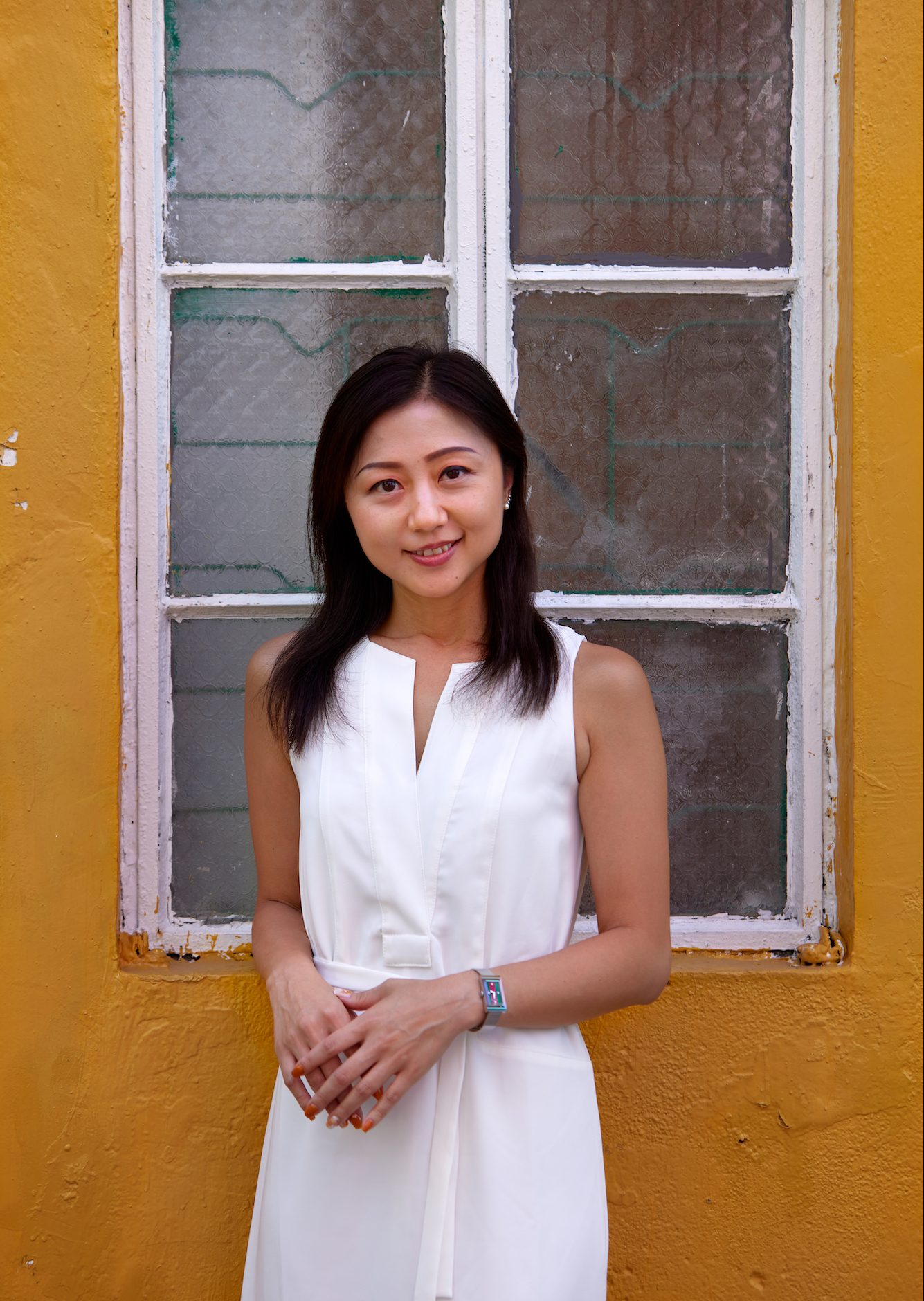 Venturing into hotels
In 2003, Chan switched careers because flying got too exhausting. At that time, many new hotels were popping up in Macao, so she applied for jobs in hospitality. She joined Sands Macao as a host at the Paiza Club, an ultra high-end gaming area that opened in 2004. 
Shortly thereafter when the opportunity to join SJM Holdings Limited's Casino Marketing Department arose, she jumped at the opportunity. Chan worked as an assistant supervisor in the marketing department, then later joined Crown Macau, now Altira Macau, in 2007, ahead of the hotel opening. 
"My manager took excellent care of me and treated me like a daughter, teaching me so much," recalls Chan. "I was lucky to have her coaching me, giving me the courage to try new things and to stand out."
As an events coordinator, Chang handled a wide range of tasks – she dealt with paperwork, material sourcing, vendors and suppliers and events coordination. "Working at Crown Macau broadened my horizons and helped me look at things from different perspectives," she says. 
And soon enough, her hands-on experience led her to new opportunities within the same group [Melco Resorts]. Next, Chan joined the pre-opening team of City of Dreams in 2008. "I gained tremendous skills and experience working with Jennifer Lam, who was the head of marketing during my time there," recalls Chan. "She was my mentor." 
Under Lam's coaching and guidance, Chan learned a lot about strategic marketing, integrated marketing campaigns, public relations, professional presentation skills and top-line management. 
After a departmental restructuring, City of Dreams assigned Chan to the entertainment and events team. It was an exciting position in which Chan contributed to the operation and production of several shows, including The House of Dancing Water.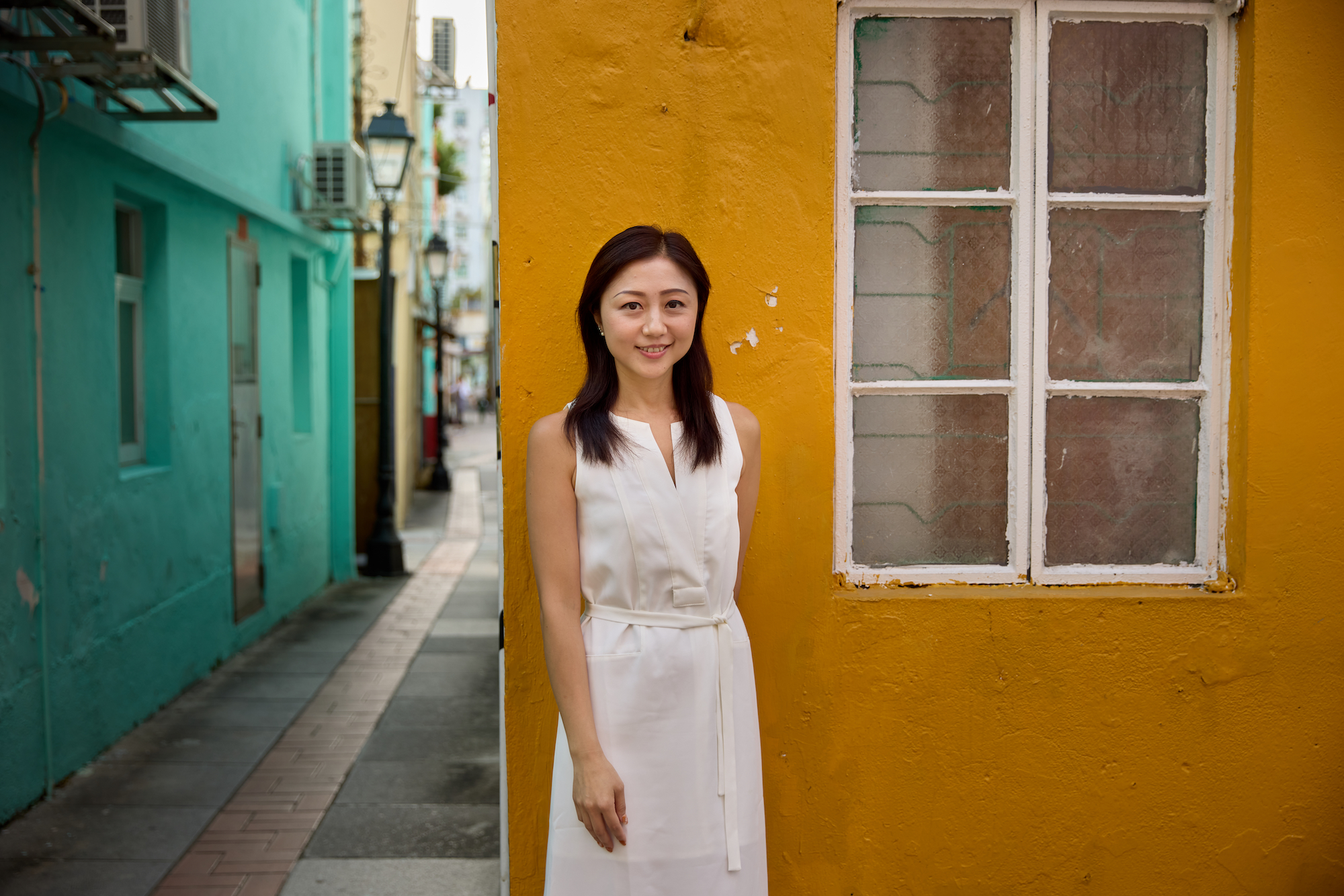 It takes a village 
In 2015, a local destination development and marketing company, Taipa Village Destination Limited, set out to promote Taipa Village as a "sustainable heritage" destination. Essentially, the company had a vision to develop the area into a cultural and gastronomic destination where the new and old coexist in harmony. 
That same year, the company hired Chan to manage the marketing team and promote the village, which she calls "her proudest achievement so far". 
"I had reached a bottleneck at my old job – my progress was slowing down, so I thought it was time to make some changes. I like embracing the unknown and taking on the challenges," she recalls of the decision.
When she joined the company, Chan recalls that the village did not have a clear identity. While there were many existing shops and restaurants, they did not relate to each other or have any clear sense of community. 
"I wanted to create a place where visitors want to stay longer and spend time relaxing, drinking coffee, taking photos… This is my vision," she says. 
To create this laid-back atmosphere, Chan introduced "lifestyle concepts" to the Taipa Village, developing a more cohesive experience throughout the area. To do this, she launched marketing campaigns, enlisted artists to create street murals, established contemporary art galleries, debuted new cultural events, organised festivals and invested in community relationships. 
As one example, Chan worked hard to build connections within the village. She poured her passion and energy into storytelling, arranging video interviews with many shop owners and chefs. They told tales of their families, crafts, businesses and the history of the village, which she then published on social media. 
"This village is a place of human footprints," says Chan. "There is much history behind many places – the architecture, residences, family-run restaurants, Iec Long Firecracker Factory, workshops, and more."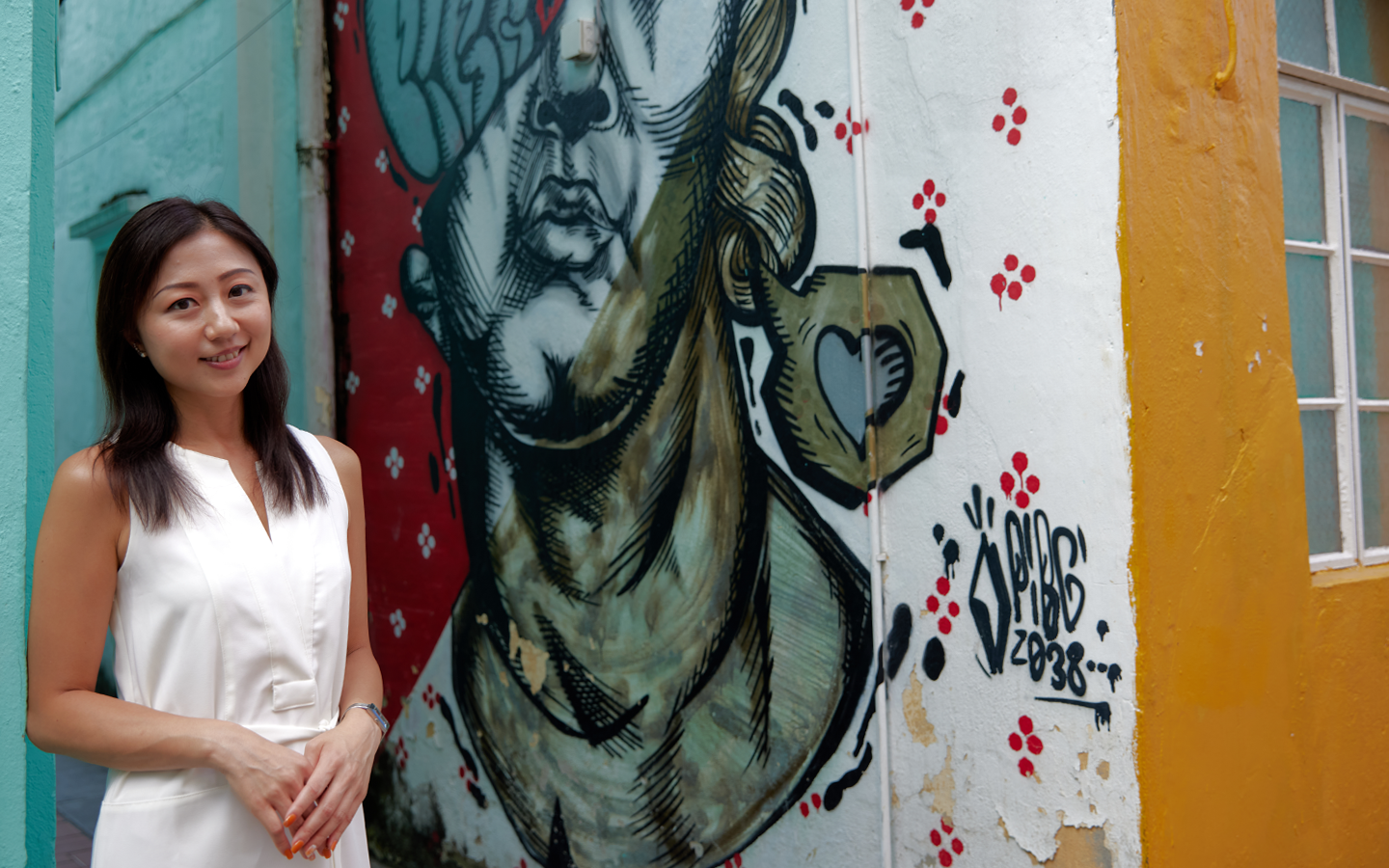 An artist at heart 
Among the many developments within Taipa Village, Chan feels most connected to Art Space. Established in 2016 in the centre of the village, the intimate gallery exhibits various forms of contemporary artwork – primarily paintings, installation and sculptures, and sometimes photography and films. 
Chan not only oversaw its renovation from a traditional shop into a gallery, built a marketing team, applied for government funding and worked at the Art Space on weekends. In collaboration with Macao-based Portuguese architect João Ó, Chan curates all of the exhibitions – most of which feature local artists. 
"I believe 'art is living' and art is everywhere. Many people think art is something out of reach and incomprehensible. To me, it is part of life," she says. "The Art Space provides a sense of cultural interaction and brings art to the community." 
This is important, she says, since there are only a handful of non-governmental art spaces in Macao. "In Taipa, there are even fewer." 
In the future, Chan hopes to establish more arts space, galleries, and public installations across the village. "Our plan is to promote more art – this helps to attract more visitors to this historic destination," she explains. The company is also open to working with the government to initiate new events and reboot the area's economic revival post-Covid-19.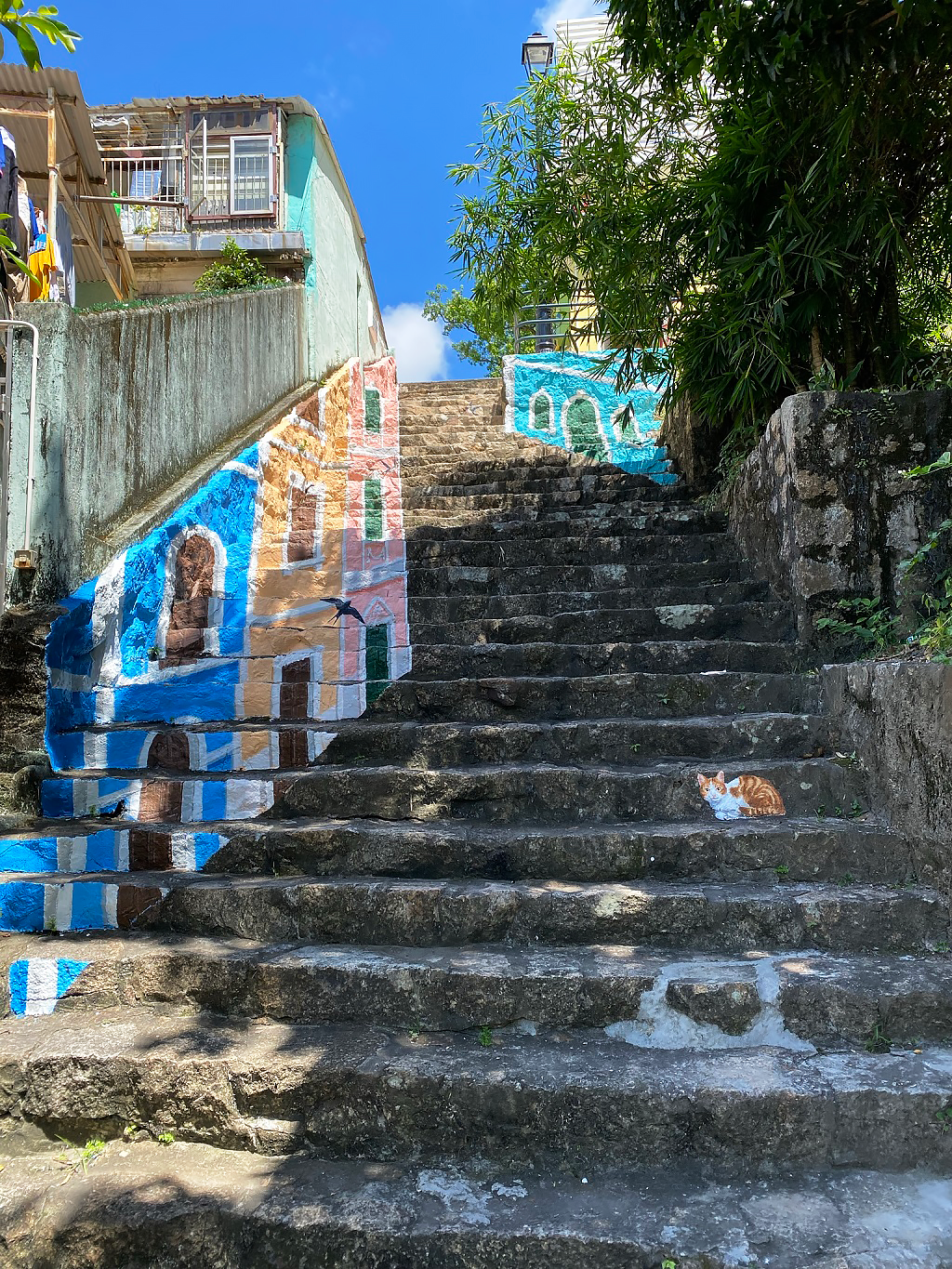 In the meantime, Chan has encouraged street artists to paint walls and stairwells across the village. For example, she commissioned local artist Pat Lam, who painted the exterior wall of the Art Space gallery, and Vitorino Wong, who created the cats on the stone steps of the Travessa da Boa Vista.
Painting her world
Chan's passion for art is not just limited to her professional life. In her free time, she also invests in creative pursuits. A couple of years before joining Taipa Village Destination Limited, Chan attended weekly oil painting classes – an interest since childhood.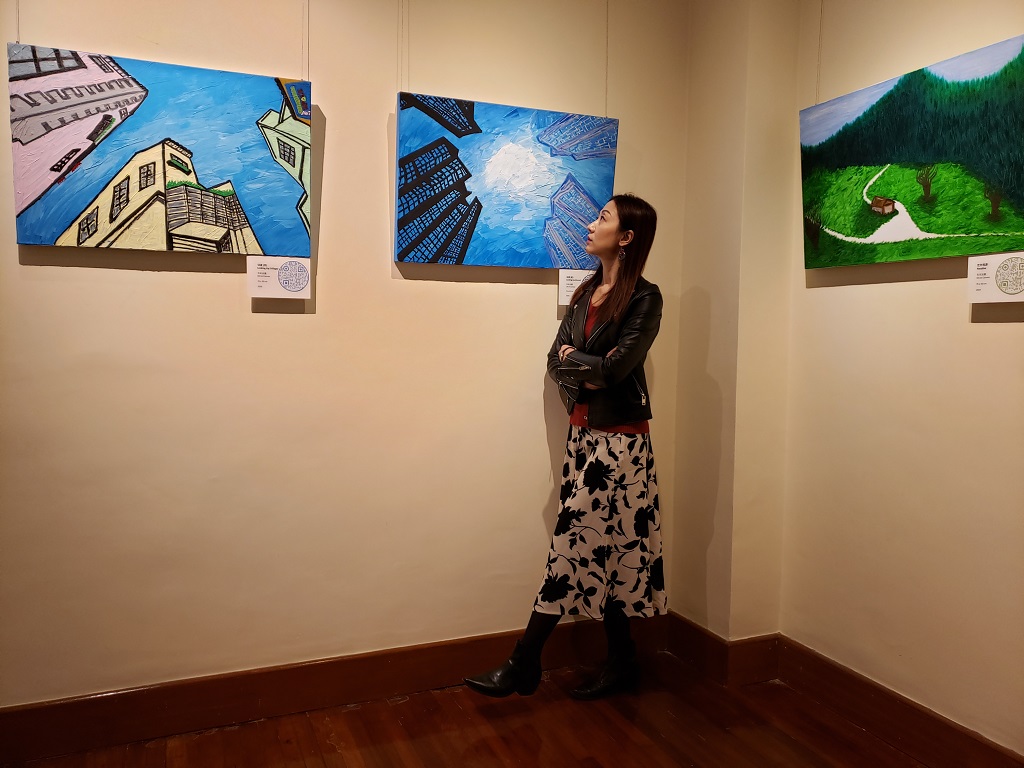 "I was so busy working before. I wondered if there was anything else I could achieve, so I picked up painting properly," she says. "I like the Western oil painting styles; I mostly take photos of landscapes and then paint them."
Painting gives Chan room to relax, enjoy a moment of tranquility and restore her mind. "I love the smell of oil and really enjoy mixing colours – it's like mix-and-matching outfits," she says. "Oil painting allows me to mix different colours, create different patterns and textures. That's the fun of it."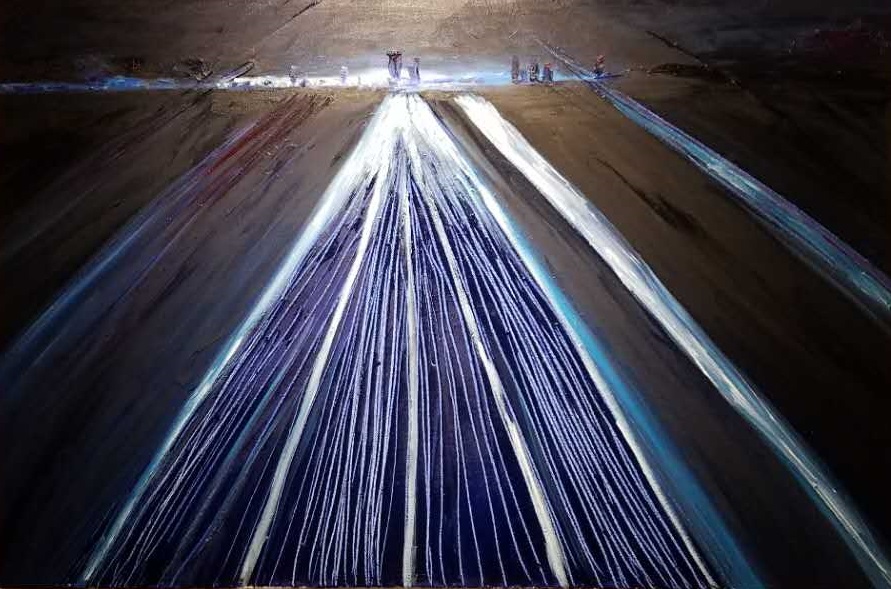 Though she's not attending art classes at the moment, she continues to paint at home in her free time. Chan also celebrated her first solo exhibit, "The Spectacle", in December 2020. Presented by Ark – Association of Macau Art at 10 Fantasia, the exhibition displayed eight of Chan's oil landscape paintings – each showcasing different Macao landscapes. 
Chan uses expressive, fast brushstrokes and bold, rich palettes with different perspectives. In one painting, she depicts a bird's eye view over the city of Macao. In another, the painting seems to look upwards towards the traditional buildings in Taipa Village. 
For Chan, it's always important to look at the world from various angles, see the possibilities and keep an open mind. Much like her work with Taipa Village, Chan says it's all about "showing a different perspective" in both work and life.