Lúcia Lemos is the founder of Creative Macau, a non-profit organisation promoting local creativity. She speaks fluent Portuguese and English.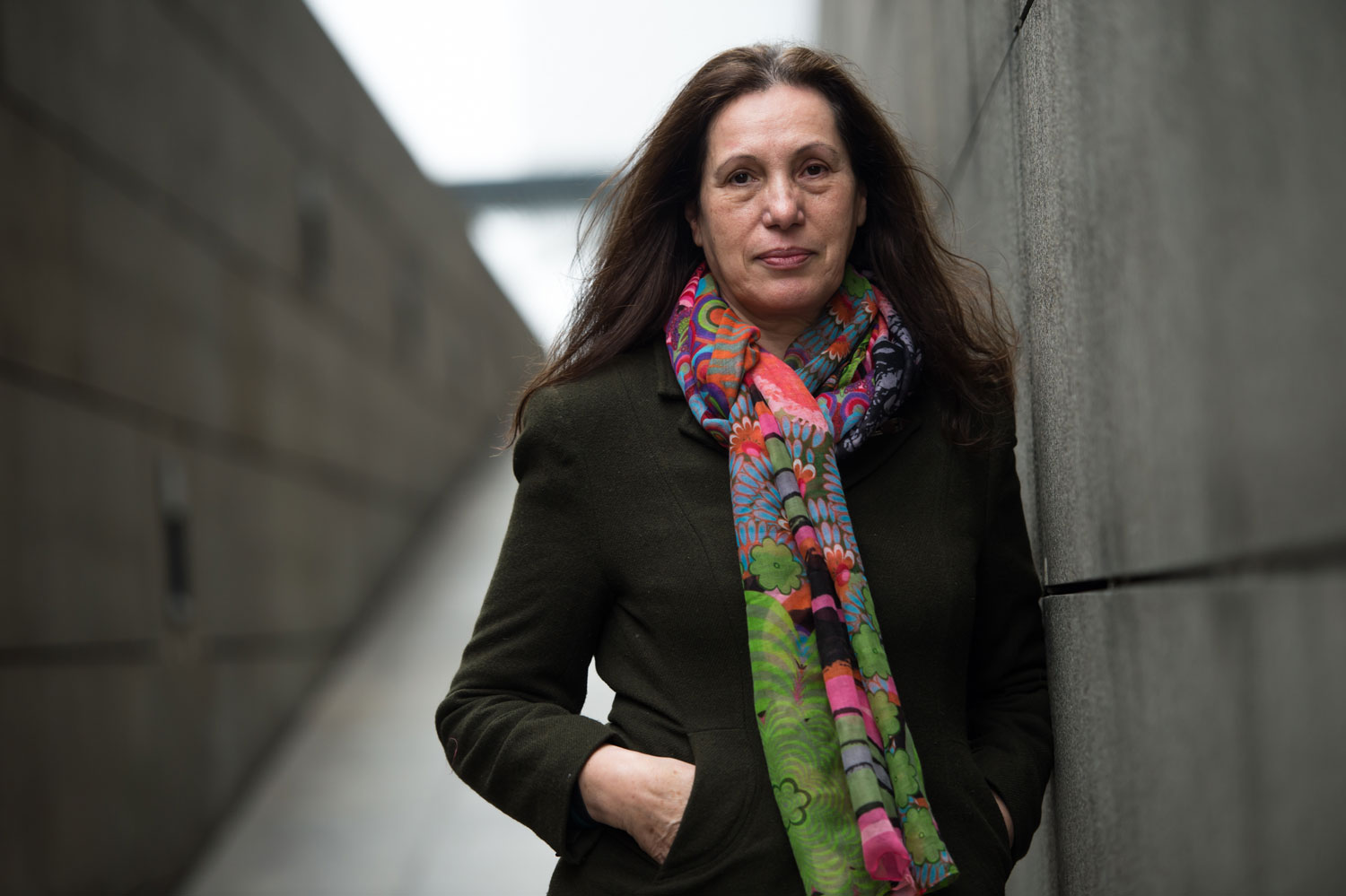 Lúcia Lemos is the founder of Creative Macau, a non-profit organisation promoting local creativity. She speaks fluent Portuguese and English.
Born 8 September 1954, in Vila Nova de Famalicão, Portugal, she grew up predominantly in Vila do Conde, in northern Portugal. When she was eight years old, her mother passed away, leaving Lemos and her seven siblings to help raise each other.
At the age of 20, she moved to Oporto, Portugal, where she spent most of her adult life. During those years, she took a year out to teach primary school in Luanda, Angola. One day, upon her return to Oporto, Lemos met a young Macanese man who would turn her life upside down. "I met him in Café Belas Artes, a famous coffee shop in 1981.
One year later, she married José Luís Sales Marques, gave birth to their daughter and arrived in Macao in 1982, her first taste of Asia. The first years in Macao, Lemos dedicated herself to taking care of her family, having given birth to two more children, both sons. But in 1993, she began working as a librarian at the Historical Archives and Central Library, formerly known as the National Library of Macao.
While she was employed there, a position she held for six years, Lemos enrolled in a post-graduate course in Arts Management at the Institute of European Studies of Macau. "The Culture Centre of Macao was about to open as well as other cultural spaces in Macao, so specialised workers were needed, and I decided to take that course which had a lot of exposure with international key leaders," she explains. Additionally, Lemos has always enjoyed culture and the arts from a very young age. Many of her close friends back in Oporto were artists, and she had always wanted to pursue something in that field.
In 1999, she decided to pursue a bachelor's degree in Conservation and Restoration at Escola Superior de Tecnologia de Tomar, Portugal, but her son developed a serious health condition delaying her plans. Shortly thereafter, the president of the Institute of European Studies of Macau, Maria do Céu Esteves, invited Lemos to organise the institute's library.
"At first, I declined, because I had always wanted to go back to Portugal, but then I decided to accept the challenge, as it was a good way to distract myself from my son's illness." Around this time, she also picked up an old passion, photography, tapping further into her love of art.
In 2000, Lemos was invited to spearhead a centre for Macao's creative industries under the umbrella organisation of the Institute of European Studies. She dedicated two years to planning and researching a space in the São Lázaro neighbourhood. "It was an amazing place. My imagination flew! It provided space for creators to exhibit but also to create and sell," she explains.
Unfortunately, there was some contention regarding the availability of the physical space, so in the meantime, a deactivated space in the Ground Floor of the Macao Cultural Center was used, and the project finally came to fruition on August 28, 2003.
Lemos has since dedicated the last 14 years of her life to Macao's creative sector. Creative Macau is a platform for artists to showcase their works in various fields, including painting, graphic design, 3D, photography and film. These days, the majority of her time is consumed by the centre's film festival "Sound and Image Challenge" created in 2010.
Lemos, like so many of the artists she works with day in and day out, also feels the need to create. "For me, to escape the chores of daily life, I draw, paint, photograph and also do printmaking." The freedom of the creative process is what inspires her.
As an artist and woman, she is acutely aware of her strengths as well as her limits. "I have no fascination for the abysm, so I know very well where to stop in my creations and on my decisions in life." She considers herself "very independent and spontaneous" and does what she likes, not what others expect her to do.