Jay Chun is Chairman of Paradise Entertainment Limited. He speaks Mandarin, Cantonese and English and has lived all over the world, including Canada, China, the United States, Hong Kong and Macao.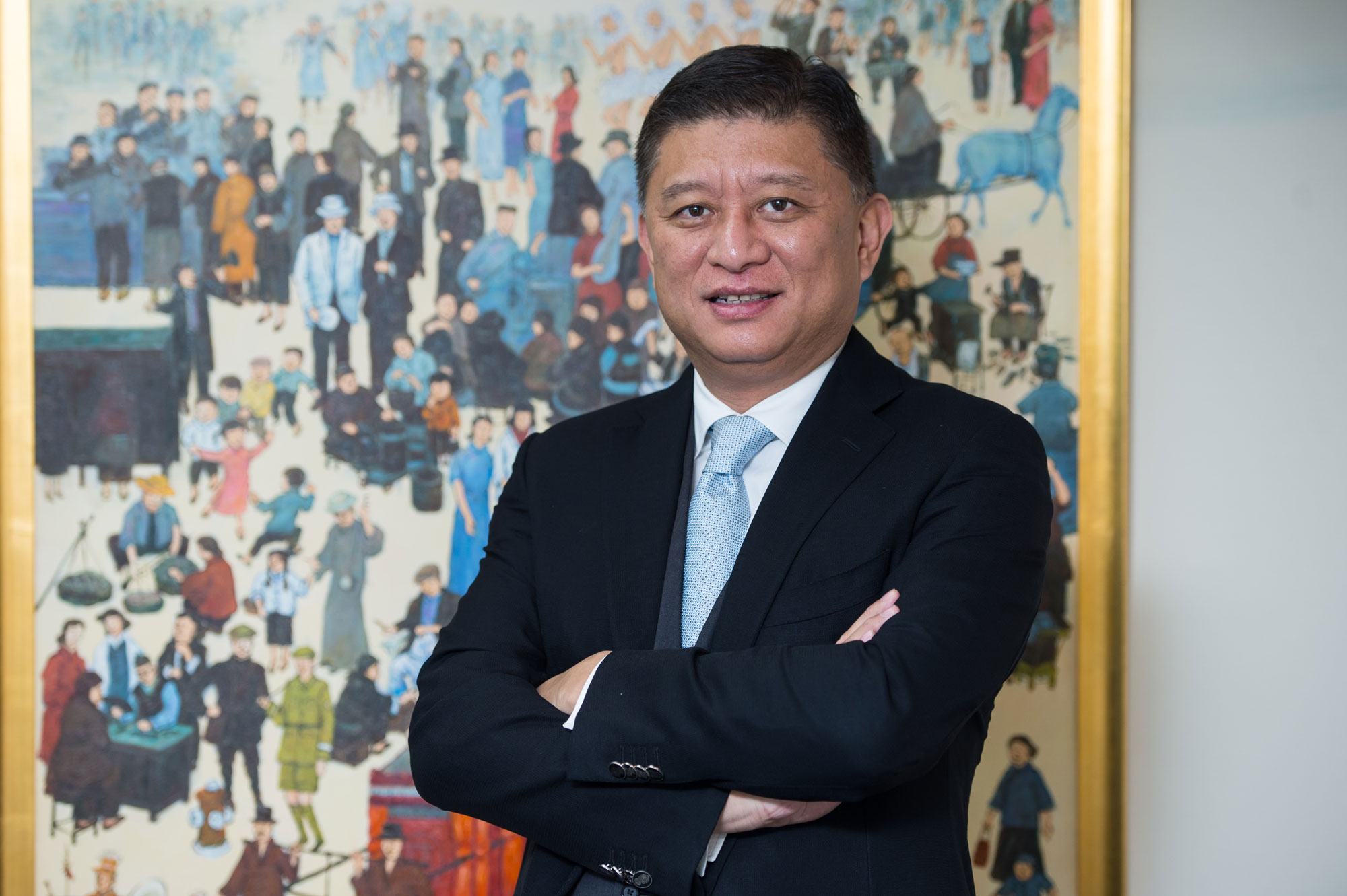 Jay Chun is Chairman of Paradise Entertainment Limited. He speaks Mandarin, Cantonese and English and has lived all over the world, including Canada, China, the United States, Hong Kong and Macao.
Born 15 December 1954, in Shanghai, Chun spent the first two decades of his life in his hometown before going abroad. "I studied in Shanghai, and after graduating, I went to Japan and Canada to study as well." He recalls having a happy and well-educated childhood, which he attributes to the education system reform carried out by the government in 1976. "My generation was the first batch of students to benefit from this new system. If you wanted to go to high school and further, you had to pass a test, so this greatly increased the quality of our education."
Chun holds a bachelor's degree in Computer Science from Shanghai University of Science and Technology (1982–1986) and a Master's of Business Administration (MBA) from Arizona University, in the U.S., completed in 1993. In between, he lived and worked in Canada, deepening his understanding of business and entrepreneurship.
While completing his MBA, Chun worked in international trade. "I was a car importer. We bought cars from Eastern Europe and exported them to China." According to Chun, Chinese people prefer European cars not just because of their superior quality but also because there is no need for an import license. "Before 2000, when you imported cars to China, you needed a formal import license, but not with communist countries."
Chun moved to Macao and joined Paradise Entertainment Limited in 1998 because he "saw the opportunity on the shortage of dealers." At first, he split his time between Macao and Hong Kong but settled here full-time in 2008.
Paradise Entertainment Limited creates the software which operates several slot machines in some Macao casinos. Its products are also employed by the gambling world at large, including casinos in Las Vegas, Portugal, Singapore and Australia. The company actually started out manufacturing medicine in mainland China although it was always listed on the Hong Kong Stock Exchange. Nowadays, the manufacturing process is delegated to companies in China, leaving the Macao branch to head software design. (For many years, manufacturing gambling machines was prohibited in mainland China, so operations were based in Taiwan.)
"When I joined Paradise Entertainment, it was also involved in the business of telemedicine, which nowadays we call "distant medicine". It works remotely: doctors can diagnose a patient via the Internet," Chun explains. A similar technology is used to create casino software. The company now has several branches, including Macao, Hong Kong, Las Vegas, Singapore, Taiwan and Sydney. Hardware development is based in Taiwan, with the other locations operating as suppliers. "[Paradise Entertainment] is still very conservative, and Macao has to be more open to continue to provide the same services and [achieve the same] revenues," the chairman underlines, "in order to handle more customers."
Although he has little free time, Chun enjoys computer engineering-related activities. "I do a lot of remote-control submarines, boats, small robots, drones…Anything that has to do with technology, really." He also enjoys golf, but "I don't have much time, and golf is a time-consuming sport." The entrepreneur is also involved in charity work and has founded two organisations: the Chamber Listing Company Association based in Hong Kong, which objectives' are to strengthen the commercial linkage among listed companies in Hong Kong, to foster co-operation among listed companies from Hong Kong, China and other countries, to protect the interests of investors, to uphold Hong Kong's position as an international trade, commercial and financial centre, among others. He also founded the Macao Gaming Equipment Manufacturers Association, created five years ago to "promote the entertainment equipment industry and those who manufacture the equipment through its programs and development efforts," according to their website.
In 2014, Chun was named one of Forbes's "50 Best Executive Directors in China." He was also awarded the Excellence in Achievement of World Chinese Youth Entrepreneurs in 2011, for his leadership and innovative work in the field of business management.