Learn how this serial entrepreneur went from the gaming industry to building Café THS Honolulu and bringing eco-friendly Nordaq water filtration systems to Macao.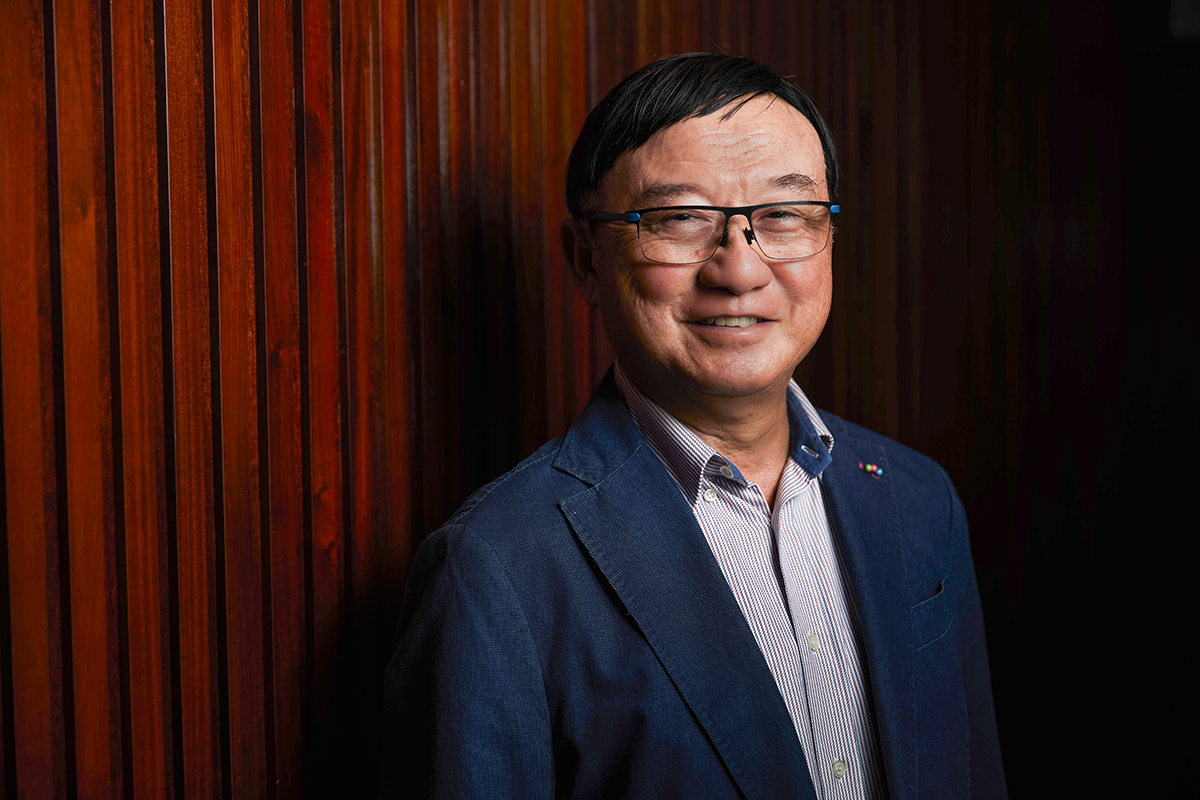 For more than two decades, Jack Ung has been a familiar face at Café THS Honolulu in Taipa. On any given day, you might find him at the café near Pou Tai Un Temple having a black coffee to start the day, enjoying his favourite oxtail stewed in red wine for lunch, or greeting people as they walk through the door.
The serial entrepreneur has been in charge of Honolulu since 1988, expanding it from a coffee roasting company into one of the most iconic café chains in Macao over the years. 
But coffee is just one of Ung's fields of expertise. From food and beverages to casino operations, real estate development to sustainability innovations, Ung has done it all, making his career story a page-turner. 
His journey began at a humble two-storey building at Rua da Erva in the San Kio district, a historic residential area situated at Travessa da Corda. This was not only his childhood home, but also the birthplace of Tan Heong San (THS) Enterprise, a coffee roasting business and the parent company of Café THS Honolulu. 
Ung lived with his parents and four siblings in the building throughout his childhood. Starting in 1950, his father ran the company on the first floor, where he stored about a hundred bags of coffee beans at a time.  
"Since the San Kio district was always flooding, we put the coffee beans at least one metre above the floor. I always climbed on the bags with my siblings. They were like a playground to us," Ung says.   
Moving up the ladder 
It seemed certain Ung would join the family business, but instead, his father encouraged him to apply for a job at Sociedade de Turismo e Diversões de Macau (STDM), the only gaming operator in Macao at the time. "My father's company was too small and couldn't afford to hire me. He would rather let me work [for someone else] so that I can bring money to the family," he says with a laugh. 
"At first, I was hesitant. The gaming industry didn't have a good reputation at the time [as they were seen as dishonest businesses]," Ung recalls. "But things eventually worked out well for me. STDM became my employer for more than half of my life." 
In 1970, Ung started as a dealer at STDM's Lisboa Hotel and was promoted to pit manager four years later. Being one of the few people in the gaming industry who could speak and write English gave him an advantage locally – it also opened doors to new opportunities with the company overseas. In 1976, Ung's boss brought him onto the launch team for Manila Bay Casino in the Philippines. As the project's assistant manager, he was responsible for recruiting, training and operations. 
About one year after Manila Bay Casino opened its doors, Ung returned to Macao and continued to work for STDM as a human resources manager. 
Ung says one of his most interesting achievements working in human resources was setting up a pension plan for STDM employees. "It was a time before Macao's labour law was established [in 1984]. Since our older team members didn't have a retirement plan or pension, they just kept working," he says. So Ung came up with a scheme to provide security: if a team member wanted to retire, they could refer a person to take over their job. The company did not set a standard fee for the referrals, and Ung learned later that some retiring employees were paid as much as MOP 100,000. STDM gradually phased out the system because the Macao government launched a social security fund in 1989.  
In 2002, after three decades with STDM, Ung transitioned to a new department, becoming a senior administrative manager overseeing the slot machine department. In 2008, he was appointed president of Casino Oceanus of SJM Holdings Ltd (a stock-market listed affiliate of STDM) It was a responsibility he describes as both challenging and exciting.
"I had been managing human resources for a very long time, and this is the first time [I was hired] to lead the launch of a casino, where my priority was to make sure it earns money," he recalls. But Ung found a formula for success. 
"As the Chinese saying goes, food comes first for the people. For a casino property that has few facilities like Oceanus, food is a major tool to attract and retain customers. We give out food coupons to the guests so that they can enjoy good food while gaming. Oceanus has been a rather successful project for SJM, which proved that our strategy is correct," says Ung.
Back to the family business
Ung eventually left his position at SJM in 2018, but his work was far from over. All the time he worked for the gaming operator, he continued to build the family coffee roasting business, too. When his father retired in 1988, Ung became CEO of THS Enterprise. He wanted to expand the business, but first he needed to improve his knowledge of coffee and roasting techniques. 
In the 1990s, he travelled to London and apprenticed under Colin Smith, past president of the Specialty Coffee Association of Europe. He also took a coffee-roasting course in Las Vegas, where he learned how different roasting schedules can affect the flavour of coffee beans. This knowledge helped him optimise THS Enterprises' roasting facilities and brewing techniques.
In 2012, he expanded the business, relocating the company to a multi-storey coffee factory at Rua Norte do Parque Industrial, dubbed the THS Centre. There, the company produces all its coffee products locally using three roasting machines purchased from Germany. The centre also houses an industrial bakery and a large storage area that can house more than 200 tonnes of coffee beans at a time.
Over time, THS Enterprise grew into one of the leading food and beverage suppliers in the region, supplying roasted coffee beans, coffee capsules and bread to gaming operators, restaurants and hotels mainly in Macao and Hong Kong.
As the company's food and beverage supply wing thrived, Ung set out to develop a consumer-facing side of the business. The company opened its first Café THS Honolulu in 1997 at a ground floor shop near St Francisco Garden. "A coffee-roasting company is like an unsung hero. We supply the coffee to other restaurants and hotels, but people don't know about us. So it's important to have our own coffee shop if we want to promote our brand."  
At its peak, the company had 11 cafés, but that number has fluctuated over the years due to worker shortages. Today, he operates eight cafés in total. "The rent is a big part of the cost of running a coffee shop in Macao, and then the salaries and food costs. I try to run the café in properties [that I purchased], so that I don't have to pay rent," he says. 
Except for the first shop near St Francisco Garden, that is. "Today, I am still renting that shop," he says with a laugh. "It was my first coffee shop and the location is good, so I am not ready to let it go."  
Brewing new ambitions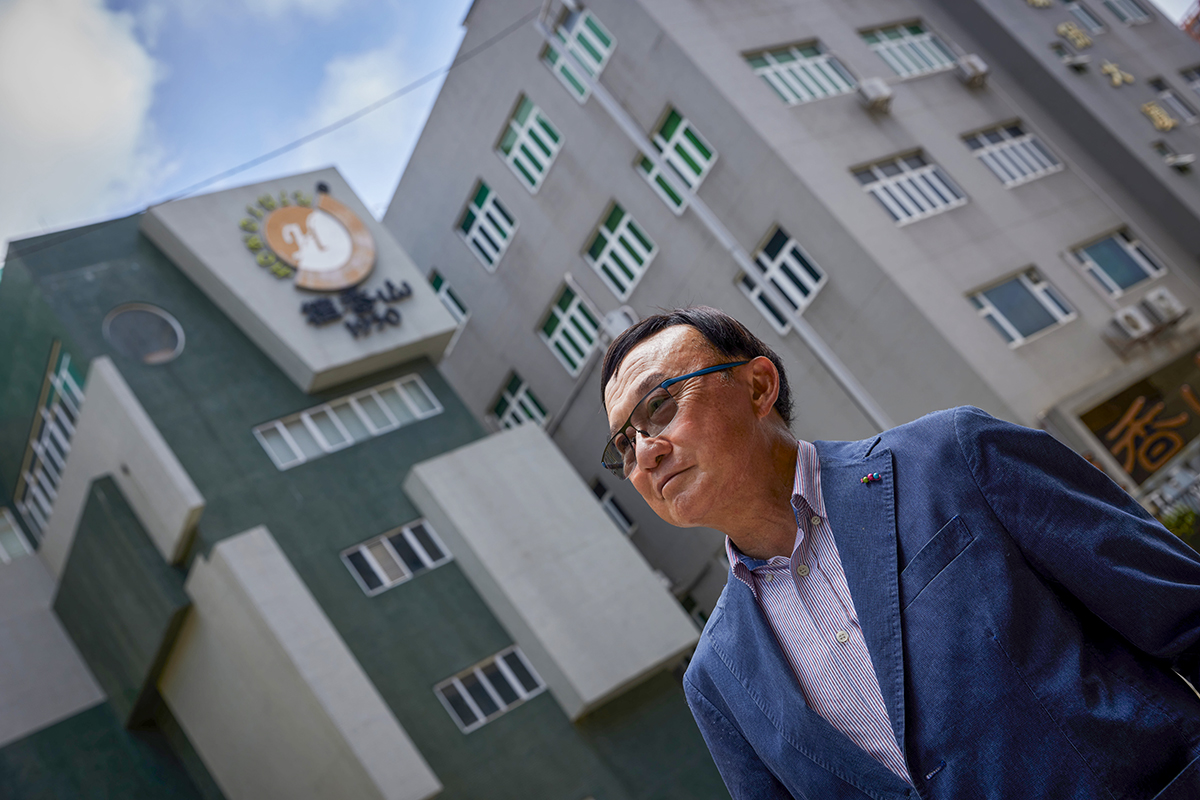 Whether managing a casino or a food and beverage enterprise, Ung says his professional roles have been challenging yet enjoyable in their own ways. 
"At STDM and SJM I was a manager, but I was not the owner. I had to give a lot of time and dedication to my job. I had to think about how to maximise profit, how to promote [the venues], how to save money and how to allocate the budget," he says. 
"As the boss of THS Enterprise, I can trust my employees with the company's daily operations and various responsibilities, because the business is already on track."
On top of his work at STDM and SJM and his growing coffee empire, Ung also ran a medium-sized real estate business. Essentially, he would buy old properties, tear them down and build new developments on the land. "I just let the architect draw the plan, then I will sign my name and green light the project. It wouldn't take me too much time or affect my job at the casino," he explains. 
But now Ung has a new focus. In 2021, he established Java Company Limited, which became the sole distributor of Nordaq in Macao and Southern China, a patented water filtration system founded in Sweden that enables users to filter, bottle and cap water on-site. 
The company helps local hotels and resorts install the system, so they can phase out plastic bottles across their properties. His customers include several notable partners, too: Melco Resorts & Entertainment, Wynn Macau and Wynn Palace and the Mandarin Oriental, among others. Based on Ung's calculation, the system will cut 5 to 10 million single-use bottles in 2022 even during the tourist downturn caused by the Covid-19 pandemic. 
"Everybody wants a clean environment. On a personal level, I have been practising recycling at home," says Ung of his desire to provide sustainable business solutions. "So when Nordaq approached my company, I saw it as a chance to make a contribution."
Ung's work ethic and adventurous spirit constantly motivate him to try new things in life and business. "I want to [use] Macao as a platform to promote the Nordaq system to the Greater Bay Area. It will be my new goal. I don't like retirement and I will never speak about retiring, because it makes me happy to have something to work hard on."