Giulio "Julio" Acconci is best known as the frontman of Soler and his portrayals on the silver screen. His success as a musician has elevated him to celebrity status.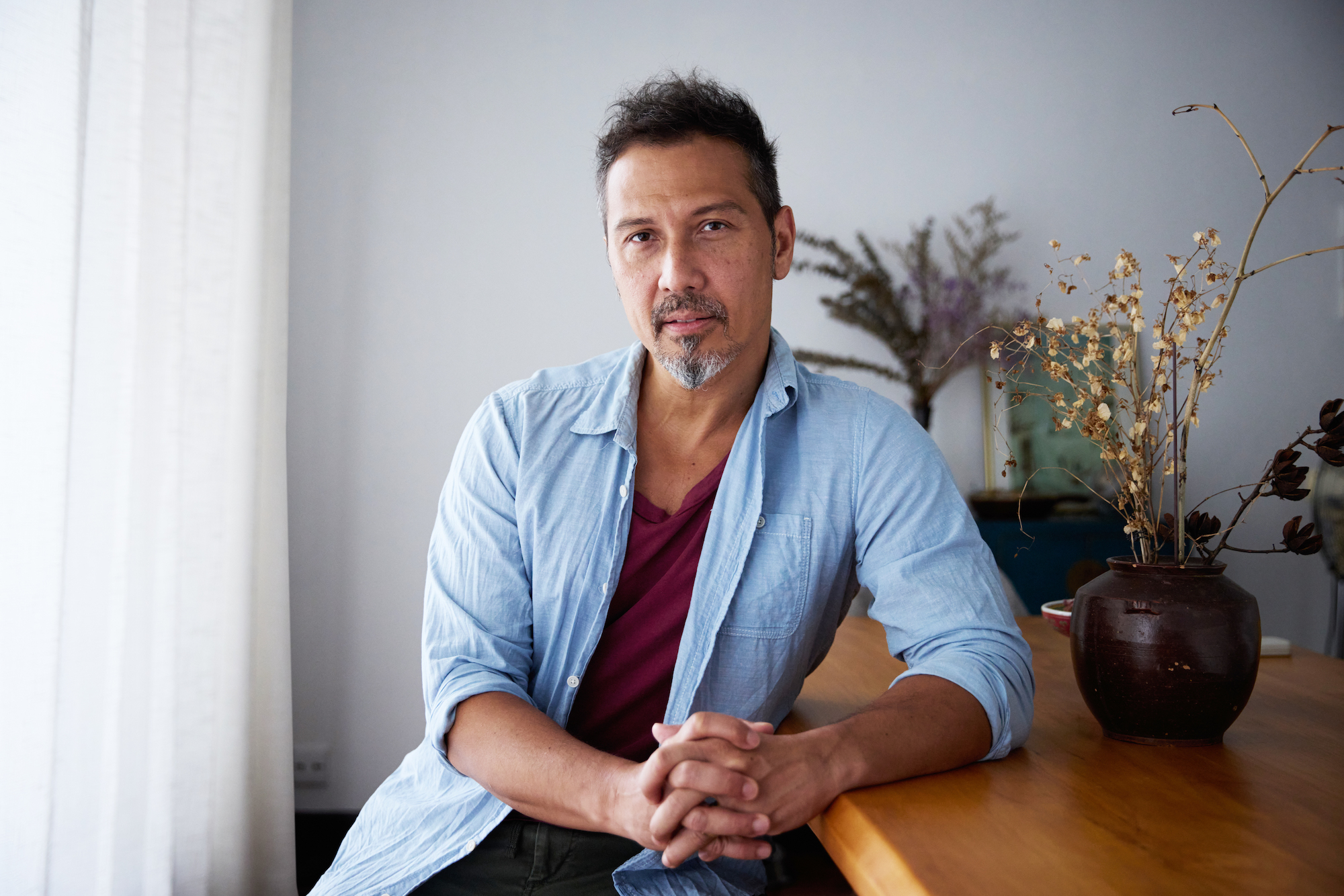 A household name in Macao, Giulio "Julio" Acconci is best known for his catchy riffs as the frontman of Soler and his portrayals on the silver screen. His success as a musician, in particular, has elevated him to celebrity status, alongside his twin brother and bandmate, Dino. 
But the stardom is just one small part of this Macao native's story. 
Acconci, whose stage name is "Julio", was born in Macao in 1972 to an Italian father and an ethnic Karen mother from Myanmar. His parents sparked his diverse artistic interests: his father is the late, respected architect, Oseo Acconci, who created the famed mural on Hotel Estoril, and his mother, Deanna Soler Acconci, was a former nurse who encouraged music, buying the boys harmonicas and Chinese flutes as children.
Their multicultural background set the twins apart from their peers linguistically and physically. To make it easier to integrate into the community, their mother pushed them to learn Cantonese from a young age.
For kindergarten and elementary school, Acconci studied at Santa Rosa de Lima, later moving to an all-boys school, Yuet Wah, at the age of nine.
It was a culture shock. "From the moment the books closed, everything was in Cantonese," he recalls. "I learned Cantonese by asking. My mom would overhear our phone conversations and, when she heard me use an English word, she would scream out: 'Ask them what the word is in Cantonese!'"
His efforts to learn the language helped him mitigate conflict and make friends – some of whom he still spends time with today. "I didn't like being the victim," he says, noting how he doubled down on learning the language, "including all the swear words". His fiery Cantonese retorts raised would-be bullies' eyebrows, as well as their opinion of him.
Singing in harmony
As the son of a Roman Catholic father and Baptist mother, religion played a major role in Acconci's childhood. And like many who fidget during sermons, Acconci connected most with the powerful musical element – the draw of voices in unison.
"I got into the business with my brother so I could sing with somebody – not alone. And it's still the key driver. It's always: 'How do I sing with more people?' or 'How do I get a choir?" 

– Giulio Acconci
He saw a choir perform with a guitarist for the first time at the St Francis Xavier church in Mong Ha, and that sparked something inside Acconci. He went home and begged his mother for the instrument and, come Christmas, both boys received a guitar.
It wasn't long before the twins wrote their first song together, a rock ballad entitled "Dying of War", at the age of 14. But shortly after, life took a turn. Their father passed away when they were 15.
The tragedy launched Acconci to focus on football and running – two sports he excelled at. He joined Macao's athletics team and flew to Portugal to compete at the age of 16, winning two gold medals in the 200- and 400-metre sprints. 
While in Europe, Acconci explored his European roots, and at 17, he left Portugal to visit his father's hometown of Vicopisano Pisa, in Tuscany, about 50 kilometres west of Florence. While tracing his family's past, the young man got more involved in a youth movement that would cultivate his artistic and musical endeavors.
On the brink of a breakdown
Before he left Macao for Europe, Acconci had joined the Focolare Movement (meaning "hearth" in Italian), an international youth group for those between 17 and 30 years old that strives for peace, cultural exchange and universal brotherhood. The group describes itself as a "movement of social and spiritual renewal" and counts over 2 million members across 182 nations. 
Acconci's father had helped the movement when the first members were looking for an apartment in Macao, so Acconci was welcomed with open arms to live with the local chapter in a nearby town when he was in Italy.
By living with this diverse international community, Acconci expanded his understanding of the world. The group lived together, sharing houses, chores and activities, prayer times and practical trade skills. 
Like all its Focolare members, Acconci pitched in by working in a factory on the group's commune. That's where he learned to paint on olive wood, picking up brush skills that he would later apply to his own vivid, watercolour artwork.
After nine months at the youth camp, Acconci felt weighed down by the passing of his father and had a desire to be self-sufficient. So he decided to pursue graphic design, which is understood to be a practical way to apply his developing artistic skills and make a living. 
He asked his half-brother – who was helping to financially care for the twins at the time – to invest in a three-year diploma course in Florence, saying: "I swear I'll get a job after that and you won't have to worry about me."
His work ethic earned Acconci a job while studying in Florence. But his ongoing work with Focolare – he performed in a band, organised and MC'd events, and led groups – took a toll. 
"I came close to having a nervous breakdown; I had no time off," he recalls.
Hoping to find a better balance, Acconci approached his twin brother, with whom he'd been writing and performing songs in Focolare, with a plan. Over pasta and a glass of Chianti, Giulio asked Dino if he had ever considered a career in music.
"Yes, but only on one condition: you do it with me," he responded.
Finding their way to the stage
That night, the twins shared visions of playing in stadiums and a successful future in music.
Thanks to their musical experience in Focolare, the brothers found a producer quite easily. The twins, who shared a flat in Figline Valdarno, in Florence province, invited the producer to move in. They set up a makeshift studio in their bedroom, recording their demos while looking for a manager. 
Soon enough, they hired their first manager who got EMI Records, a British label with a presence in Italy, to sign the band in 1996. But the deal backfired, wasting years of their time. "EMI just didn't want to do anything with us for so long, for two years," Acconci laments. "I don't know why. We just kept working on our music. They probably didn't feel we were ready."
About a year after signing, the twins had honed their Italian acoustic pop rock sound and decided on a band name: Soler, their mother's maiden name.
"It was thanks to her that we were doing music," adds Acconci.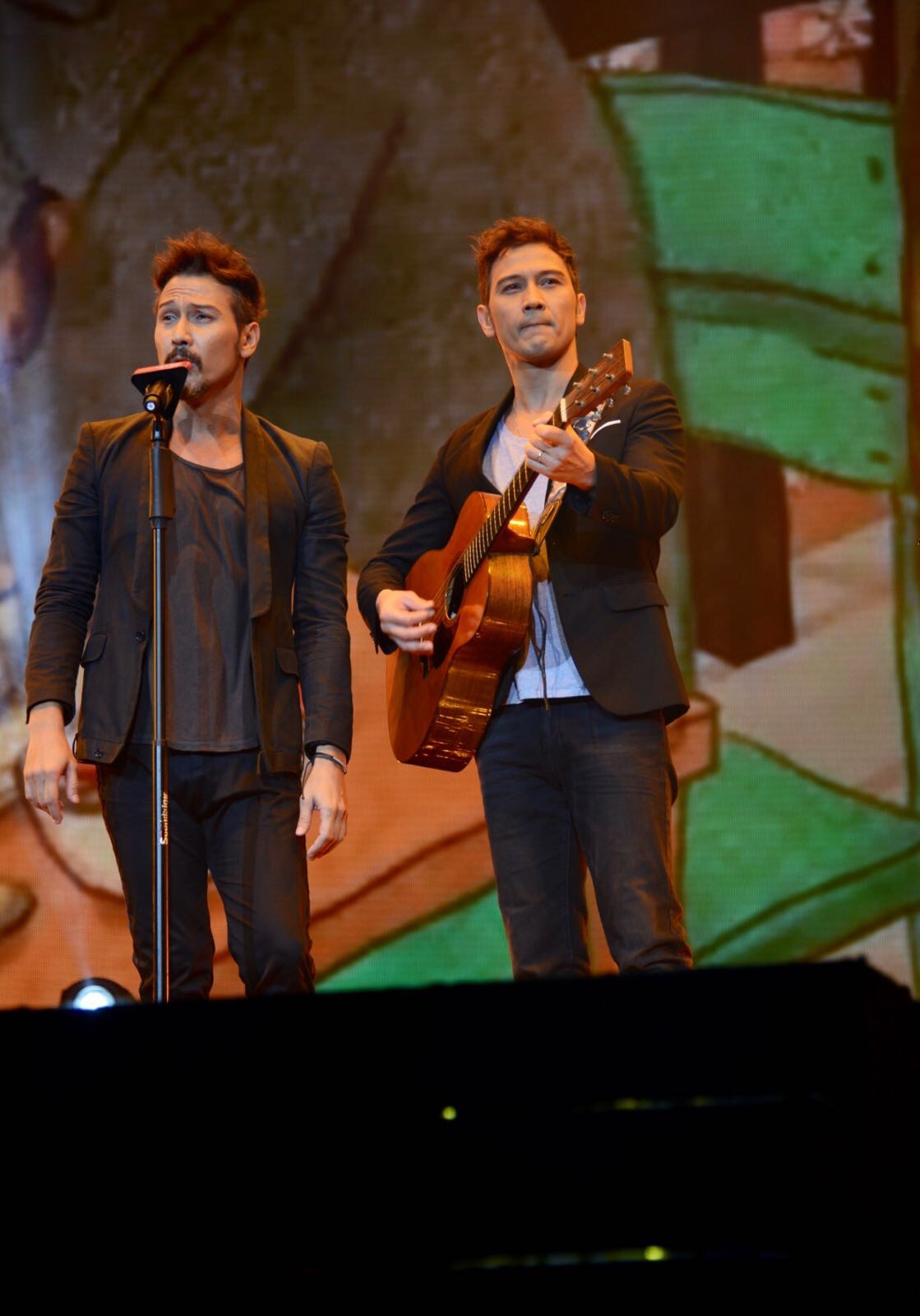 What's more, their mother's ethnic group granted the title "Soler" to those who had achieved something of importance. They later discovered the community had bestowed the honorific upon their grandfather, who was the first person in his village to earn a university degree.
The twins juggled the band and their careers, with Giulio working for a graphic design studio and Dino studying literature at university. 
Since little came out of their EMI contract, they moved to London, terminating their contract with EMI in 1998. Little did the twins know, but success was just around the corner.  
Back in Asia 
After returning to Macao in 2000, they signed a record deal in 2006 that would make them a household name. As the lead vocalist and bassist, Acconci was the frontman, while Dino was the lead guitarist and vocalist. Together, they wrote songs in English.
"I was more of the frontman on stage, even though I would sing the harmonies and nobody realised that. We were a very good team, we were happy with our roles," he notes.
Given Macao's small market, the twins shifted into the Hong Kong scene where their music struck a chord. Their 2005 debut album, "Double Surround Sound", which featured Cantonese and Mandarin versions of their English songs, stormed Hong Kong.
"Our songs were being played on all the radio stations the moment we released our album," notes Acconci, noting that their debut single "Tsunami" led to the tempest. But with the fame came media scrutiny, mixed reviews of their songs and themselves, and pressure from constantly being in the spotlight.
"We were singing an interpretation of what [the lyricists] thought we were feeling," he explains of his stage persona. "So I think we would see ourselves more as actors, portraying whatever that song was trying to convey. And that helped a lot, because whenever anybody criticised our songs [we would think] 'Sure, okay, you don't like it'. It just bounces off."
Unfortunately, due to their management, the duo spent more time promoting than selling and touring. "I had to tap dance in my first TV appearance, which means everyone saw us at our worst. I mean: I can't tap dance," reflects Acconci. 
Just a year after releasing their debut album, the brothers' relationship with their management, Hummingbird Music Ltd, deteriorated, and the band's lawyers declared an official end to the relationship in 2007.
The two parties punted legal threats and rebuttals back and forth but, in the end, the court ruled in favour of Hummingbird. In 2010, the ruling forced the band to pay the management company HK$6 million in lost compensation.
The lawsuit eventually forced the band to declare bankruptcy in 2012. "Would I do anything different?" he reflects. "I guess not. I see things completely differently now. I feel I'm a much more balanced person: I'm calm, I'm peaceful. Because once you've been through the crusher of life, you just come out different." 
'One of us'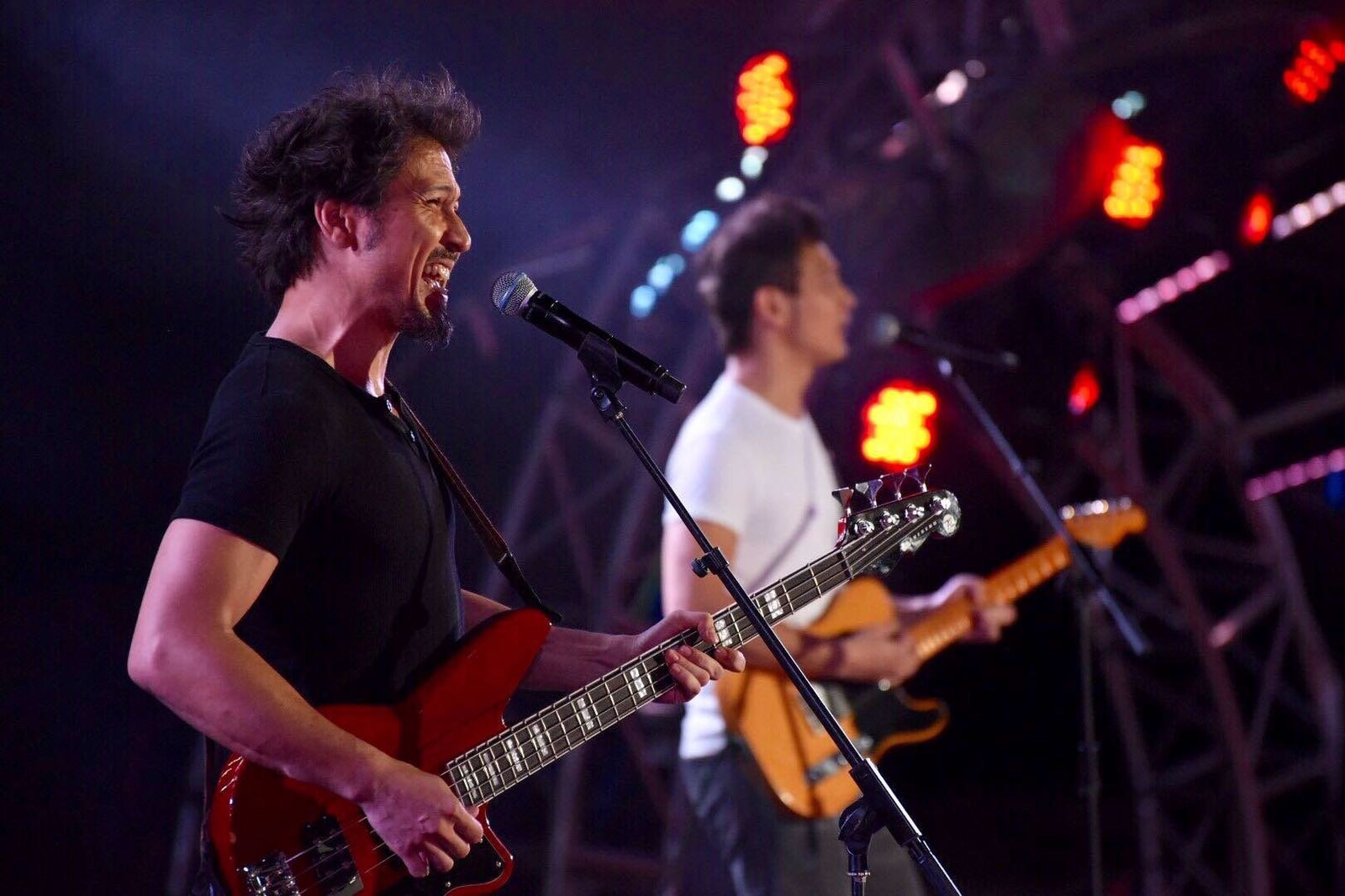 When the band was at its peak in 2005 and 2006, Acconci didn't let the stardom get to him because he was so busy. "In hindsight, it meant a lot to people in Macao. They'd say, 'Hey, it's one of us up there," he says.
Soler was never destined to be a flash in the pan, and even as the brothers battled contract issues, they vowed to continue their journey. Hong Kong offered the possibility of further creative pursuits, from commercials to TV and even the silver screen. 
For example, Acconci hosted a cooking show on Hong Kong Cable TV in 2009 as well as an English learning programme on RTHK in 2011 and 2017. The twins also played villains in Taiwanese action blockbuster "Black & White Episode I: The Dawn of Assault".
With new endeavours, they put Soler on the backburner. Dino moved to Canada with family in 2018, while Acconci and his wife Karen continue to live in Macao, making music and art. 
The brothers have been writing music separately throughout the pandemic, but Acconci says that the band is still together and has future collaborations, or solo albums, on the cards.
For now, Acconci hopes to inspire creative outlets in Macao, recently coming full circle by starting a singing collective.
"The idea is to get everyone to sing together because it's joyful. I want to bring joy back to singing as opposed to [aspiring singers thinking] 'I want to be a singer, I want a career in singing,'" he says.
The effort comes back to that early passion for harmony and unity. "If one of these singers decides to be a solo artist, I hope they bring this experience with them onstage," he adds. "Even if they're alone, I hope that they know that there's a whole bunch of people backing them up."
With so much ahead and so much behind, Acconci's mark on Macao is far from over. He continues to thrive as an artist, and his family and two dogs – Knight and Spirit – keep him grounded.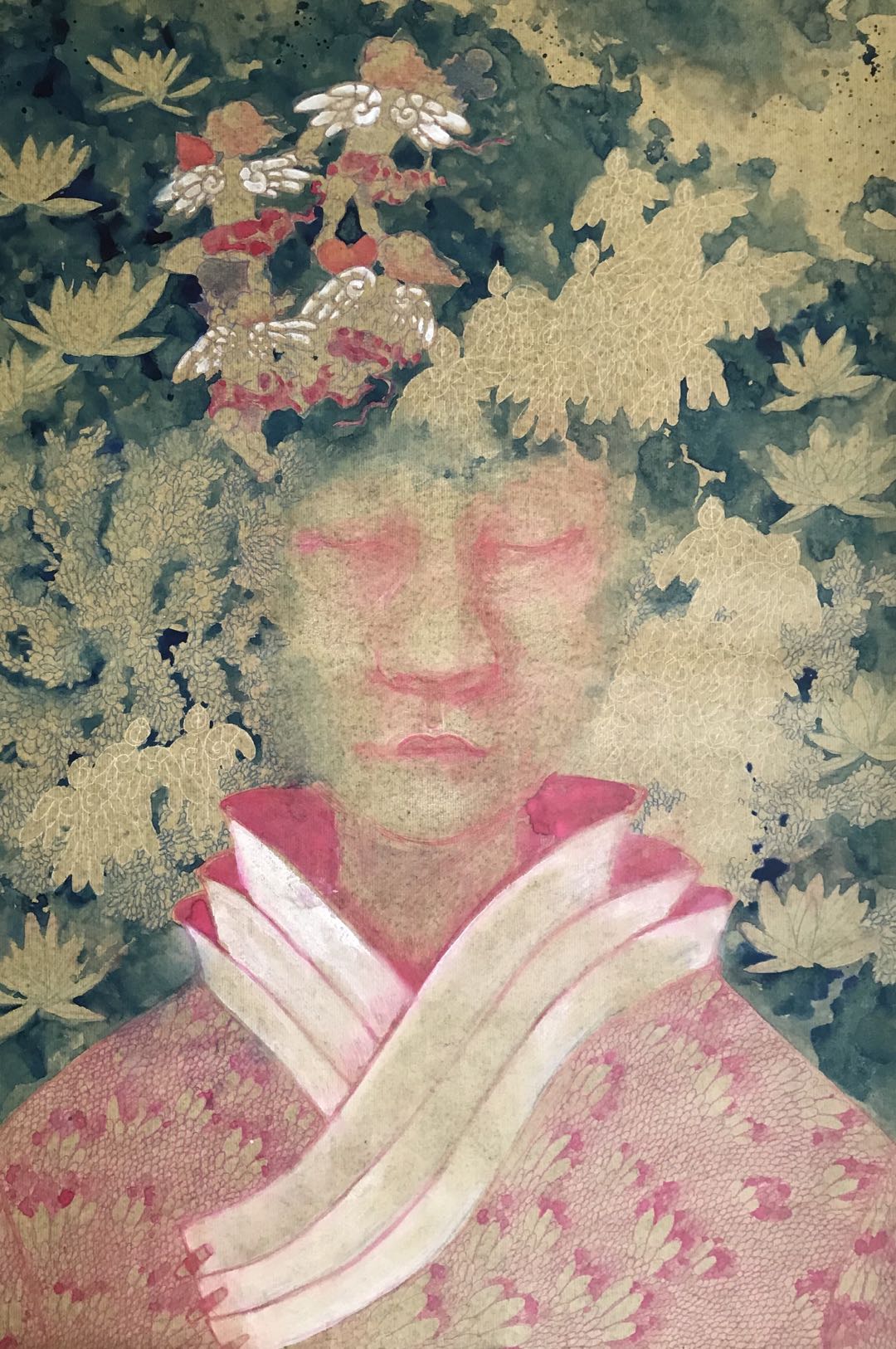 Aside from acting, Acconci is continuing his artistic career through graphic design, sculpture and painting. His home, the same one he grew up in, reflects his creative range, decorated with numerous watercolour-based pieces which weave together history, tradition and emotion, with a particular focus on Macao and Chinese folklore. One such series is "Mazu" – a solo collection dedicated to the Goddess of the Sea – which he exhibited in 2017. 
"I like to think of my whole life as a work of art," says Acconci. "And aren't we all just works of art in one form or another?"