USJ prepares social work students with real-world experience to better serve people in Macao
USJ prepares social work students with real-world experience to better serve people in Macao

Link copied
The University of Saint Joseph trains social work students to handle everyday scenarios, so they can meet the evolving needs of Macao's most vulnerable populations.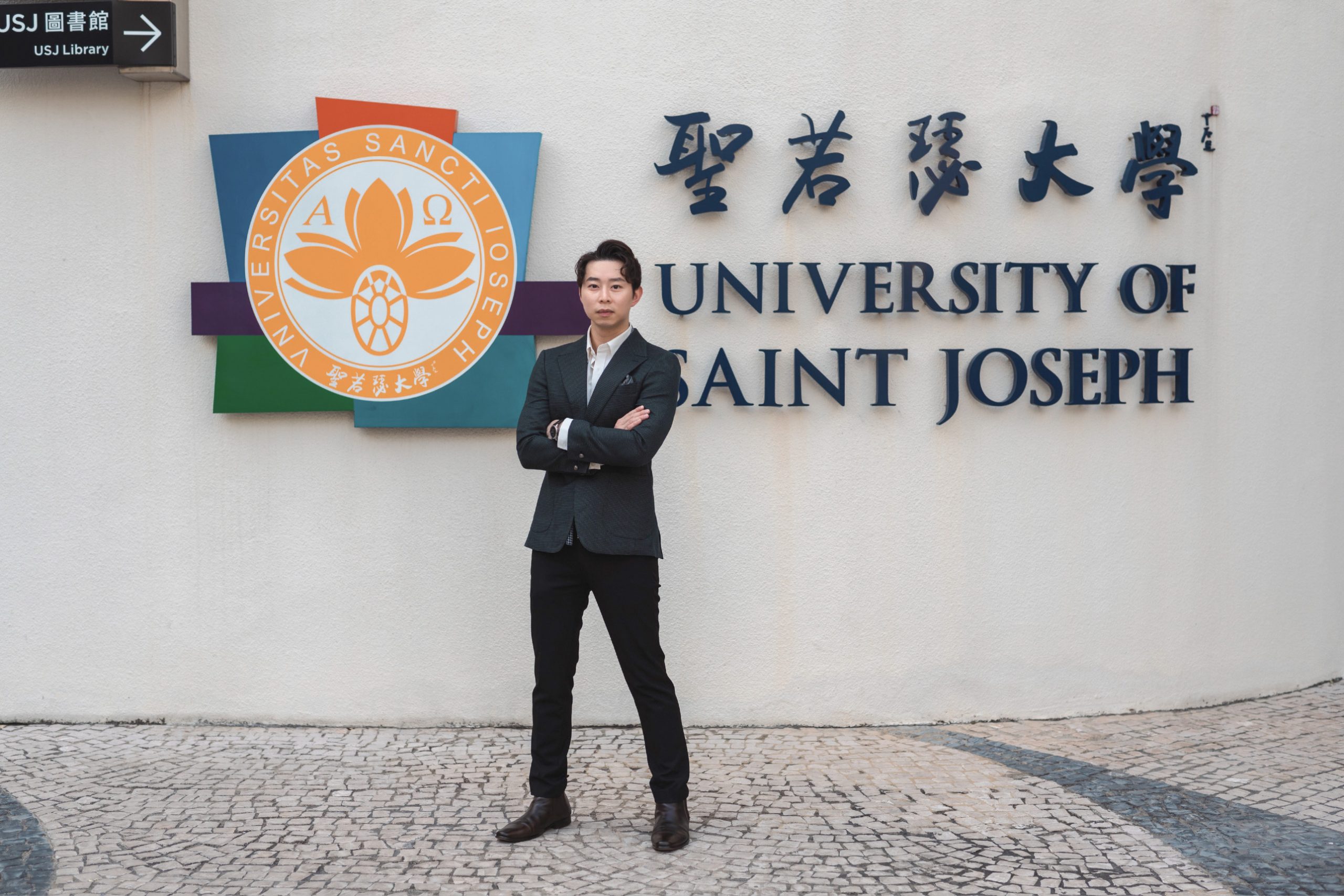 Social workers provide an essential support system for vulnerable communities around the world. A cross between a counsellor and an aid worker, these professionals not only help individuals manage crisis and mediate conflict, but they also empower and advocate for marginalised groups, such as those in old age, with disabilities or battling addiction. 
At the administrative level, social workers also push for government assistance programmes, advocate to change problematic laws and connect resources within the community. 
Understanding the great importance of social workers in Macao, the University of Saint Joseph (USJ) provides both undergraduate and postgraduate programmes that prepare students for this challenging and evolving profession.   
According to Jacky Ho, the head of USJ's Department of Social Work, the type of people drawn to the field have often experienced hardships themselves or simply feel a calling to help others. "Prospective students want to be professionals that can alleviate other people's difficulties," says Ho. "These are people who have a passion for driving human development, not just economically but also in a more humanitarian sense."
Students may have a natural desire to help their communities but they still need the proper tools to tackle the diverse set of issues they will face in their day-to-day work, says Ho. Most universities place an emphasis on the academic side of things, but USJ hopes to make a meaningful difference in social work in Macao through real-world, practical experiences and training. 
Learning by doing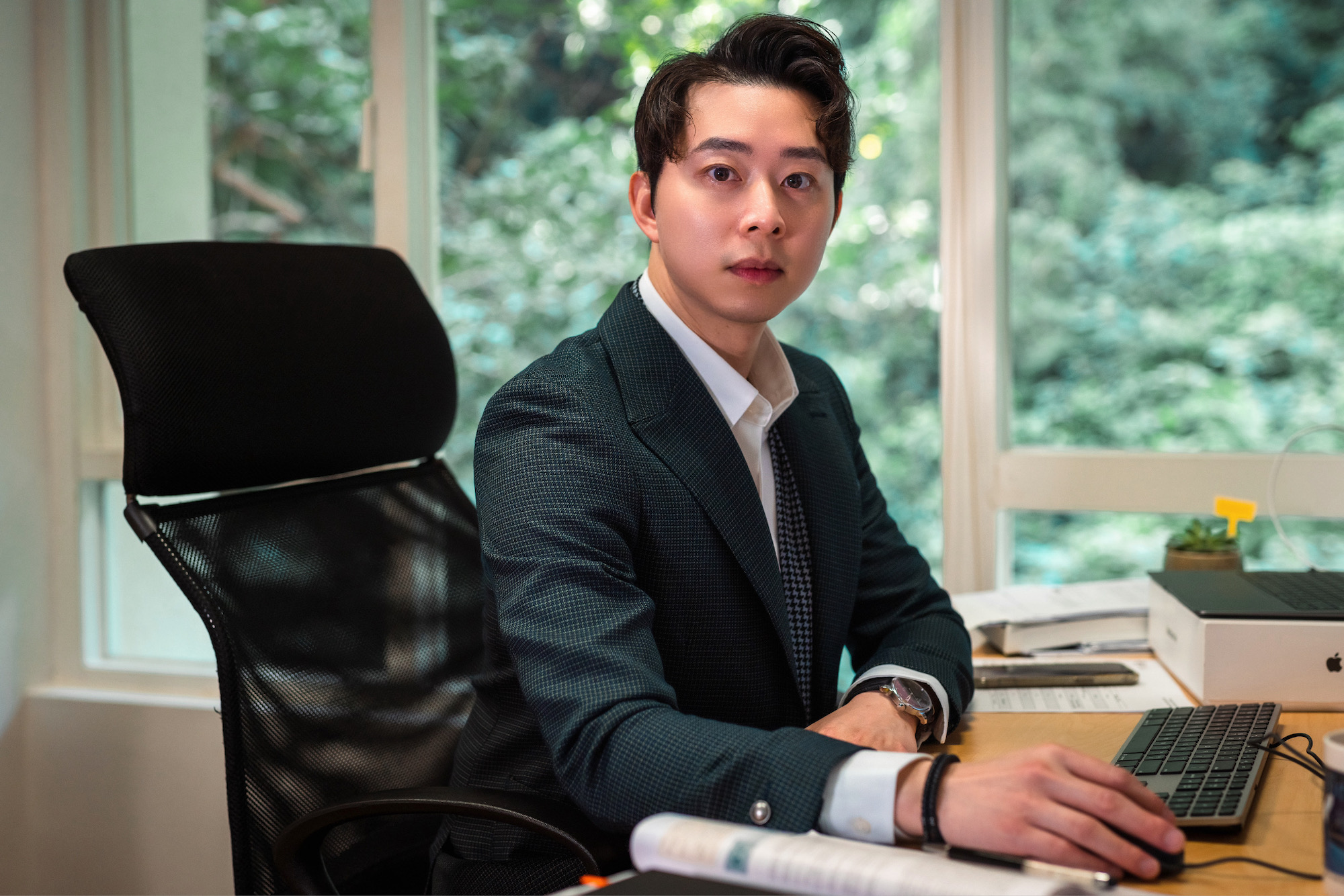 Born in Macao and raised in Australia, Ho returned to Macao in 2006 and joined USJ (known at the time as Inter-University Institute) shortly after the school established its Department of Social Work in 2006. He was appointed as the programme coordinator a few years later, helping to expand the university's social work offerings. 
After nine years at USJ, City University of Macau invited him to set up its Department of Innovative Social Work, then he rejoined USJ in 2020 to move the programme in a new direction – one that focuses on practical orientation and prepares students for evolving future issues.
Currently, USJ's Department of Social Work offers a four-year bachelor's programme and a two-year master's programme. The undergraduate curriculum arms students with foundational knowledge about how to support their community. In the final two years, students learn more specialised skills including geriatric social work, rehabilitation, children's welfare and transnational social work, among others. 
Meanwhile, the master's curriculum emphasises research skills and advanced professional knowledge, such as service strategic planning and policy advocacy within an NGO or government department. USJ's international faculty, English-based instruction and advantageous location create an excellent learning environment for students, says Ho. The university's Ilha Verde campus, for example, resides in Macao's most densely populated area where many residents need support. 
"Every day when students walk through the front gates of this campus they will see schools, residential care facilities for the elderly and rehabilitation centres," says Ho. "This is what USJ is about. It's about connecting students with the real world and putting them in the frontline."
As an example, the bachelor's programme includes two field placement opportunities at organisations such as the YMCA and Caritas Macau. The latter operates Asilo de Betânia, a care centre for men in old age,  just down the road from USJ where students have trained in the past.
Macao's most pressing social issues
Macao's ageing population requires significant support from social workers. In 2010, those aged 65 and over accounted for roughly 6.8 per cent of Macao's total population. In just 10 years, that number doubled to 12.9 per cent in 2020 and is projected to continue climbing in coming years.
Ho says it's important for social workers to understand gerontology (studying the process of ageing) and the needs of older people. Whether seeking new hobbies, community and social activities or support while navigating illnesses and healthcare, social workers can guide older adults and their families.  
"We are dealing with an elderly population that is completely different from the previous generation. They are more educated and have higher skills," says Ho. "They desire more enjoyment in life. Even if they want to retire earlier, they still want to be involved in society." 
Another issue that often requires care and expertise is domestic abuse. The Social Welfare Bureau reported 104 cases of domestic abuse in 2018, 46 in 2019, and 38 in 2020 – most of which involved spouses or children. 
Social workers should be able to identify various forms of domestic abuse – physical, sexual, verbal, psychological, financial – and be prepared to help victims find shelter while arranging medical services, legal advocacy, counselling and a recovery plan.  
Macao youth, who are under increasing pressure, also need support from social workers. A survey conducted by the General Union of Neighbourhood Associations (UGAMM) recently found that almost 50 per cent of the local population aged 15 and older experienced moderate or high-intensity anxiety. The situation was worst among students, who rated their anxiety levels a 7.54 out of 10 on average, 10 being the most intense. 
According to the report, pressure to perform better at school and increase academic prospects could be a contributing factor. The government has acknowledged the issue, introducing new guidelines last year that aims to reduce students' homework in order to alleviate stress and pressure. 
According to Ho, children and young adults are also vulnerable to anxiety. Often, when parents face financial, career or personal pressure, it can have a trickle-down effect on youth and, in turn, impact their studies, social activities and mental wellbeing. 
Of course, these are not the only issues that require social workers in Macao, says Ho. The department keeps a close eye on community needs and evolves the curriculum accordingly to prepare students for the workforce. 
According to Ho, the courses are a constant work in progress and major revisions typically take place every five years, though there is no fixed schedule.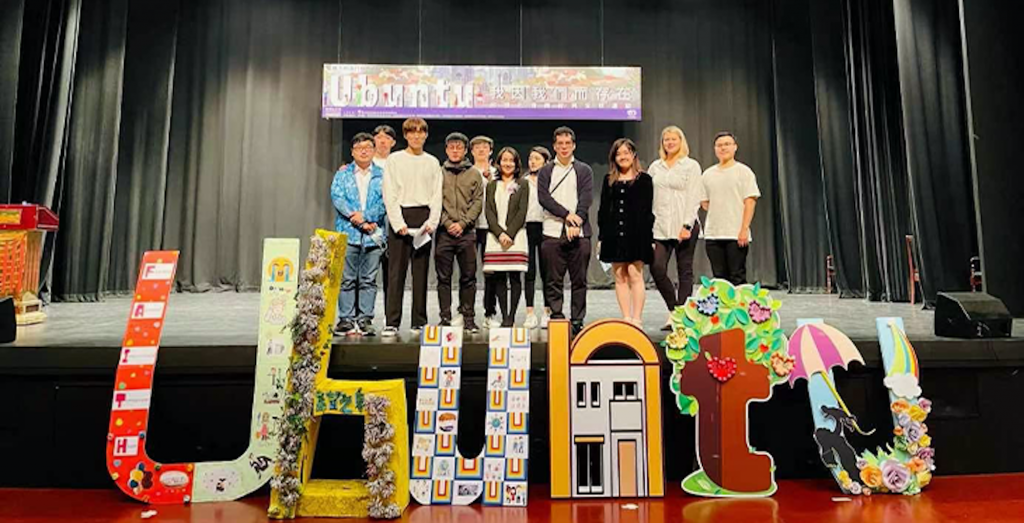 When updating its programmes, the department studies current trends within the profession and the needs of society. For example, gambling addictions have become relatively common in Macao and often require help and guidance from social workers. 
In 2011, when the Social Welfare Bureau started collecting data on the issue, there were 144 individuals with gambling disorders in the SAR. That number rose over time, peaking at 157 in 2017. During the pandemic, when many casinos closed intermittently, the number of reported gambling disorders dropped to 77 in 2020 and 25 in the first half of 2021.  
With the expectation that gambling disorders will rebound when casinos are more accessible, social workers must be prepared to help those in need, says Ho. They can support those battling gambling addictions in many ways, from providing one-on-one counselling to aiding loved ones who might be impacted by the addiction.
Preparing the next generation of social workers
No matter which issues students tackle in the field, USJ strives to integrate the best practices into the local industry to ensure Macao has better support now and in the future. "We are not just trying to link up to future development, we are trying to drive it towards our own direction," says Ho. 
The school's vision for social work includes a greater focus on health and overall wellness, especially mental health. "You can't call someone healthy if they don't have mental wellbeing," says Ho, predicting that mental healthcare will require more resources in the future.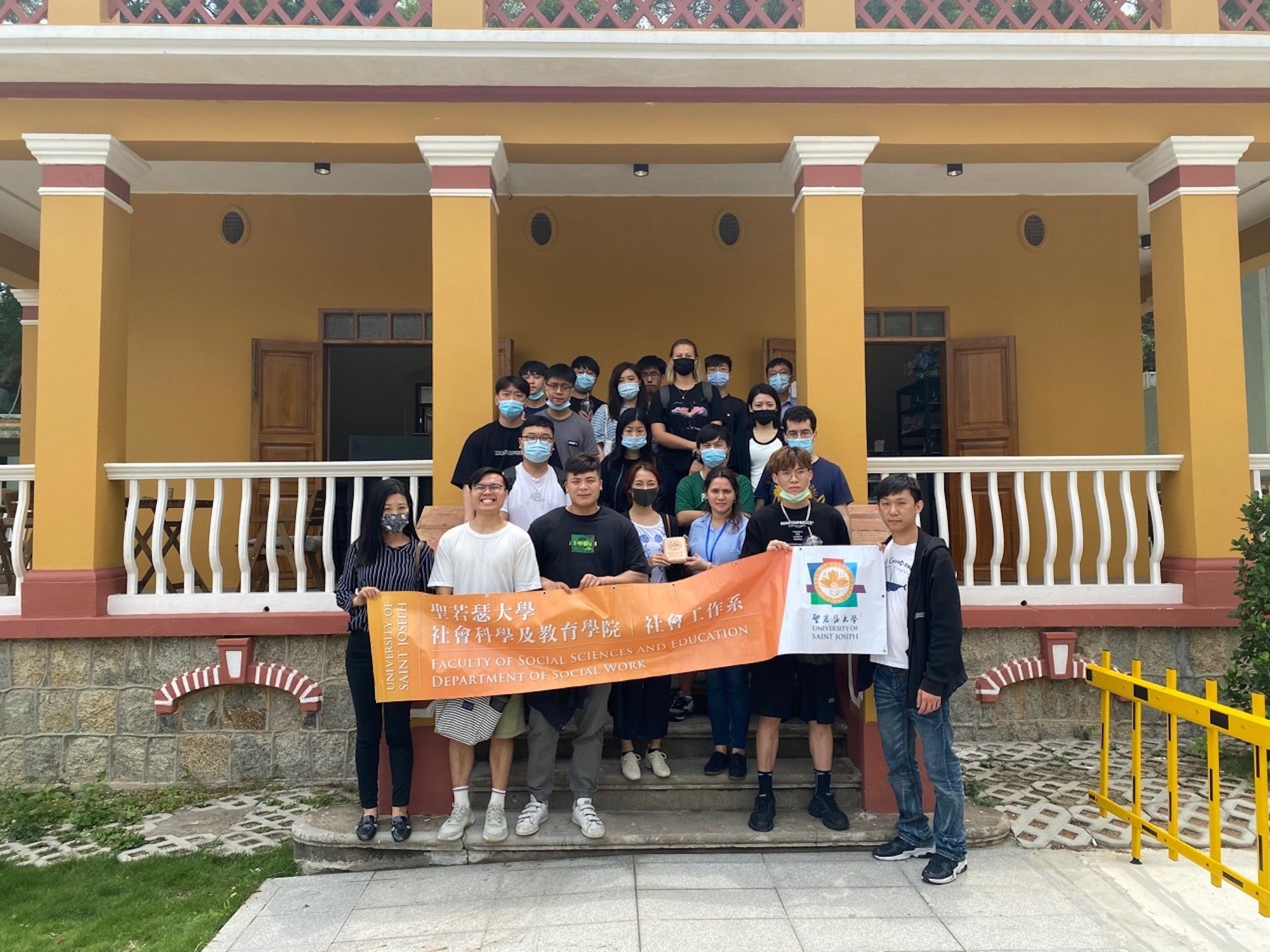 Ho expects awareness about the importance of mental wellbeing to improve in Macao. In the meantime, however, the pandemic has intensified psychological issues as people reel from the ongoing effects of loss of loved ones, lockdowns, isolation, uncertainty, anxiety and financial stress.
While most social workers are not qualified psychologists or psychiatrists, understanding how to identify high-risk situations and support their clients' mental and emotional wellbeing is an increasingly important skill, says Ho. 
In addition, the master's programme in social work trains students to operate within organisations and how to work around existing systems. Ho says that social workers are bound by the resources they have access to, either through social service organisations or government funds. He wants the programme to train students in the difficult task of finding resources outside of this traditional system, while respecting rules and regulations. 
For undergraduates, Ho hopes to introduce real-world training from day one, rather than wait for students to start in their internship junior and senior years. Too often, he says, universities focus on exams and report writing, but that's not what will help students thrive on the job. 
One way to incorporate more relevant experience is through role-playing and simulations in class, where students must help people in widely different scenarios. "We are putting them in a situation where they are facing reality," adds Ho. 
Ultimately, the team is working hard to prepare the next generation of social workers to take on Macao's most pressing issues and make a difference in their local community. "The direction of these programmes is not just training students how to write papers but also learn skills and use them to transform society into a better place," says Ho. "I want to encourage students to look at things from a different perspective and show them that if you want to help, roll up your sleeves, use your head, and just go and do it."
---
Learn more about the University of Saint Joseph's undergraduate and postgraduate degrees in social work in the Faculty of Social Sciences and Education.