Pink Indulgence: Savour la vie en rosé at The St. Regis Macao this month
Pink Indulgence: Savour la vie en rosé at The St. Regis Macao this month

Link copied
The Manor at The St. Regis Macao has joined forces with Moët Hennessy Diageo and Valentino Beauty to celebrate 'life in pink'. Book a table this month to enjoy a Provencal rosé tasting flight and the chance to redeem a couture makeup gift voucher.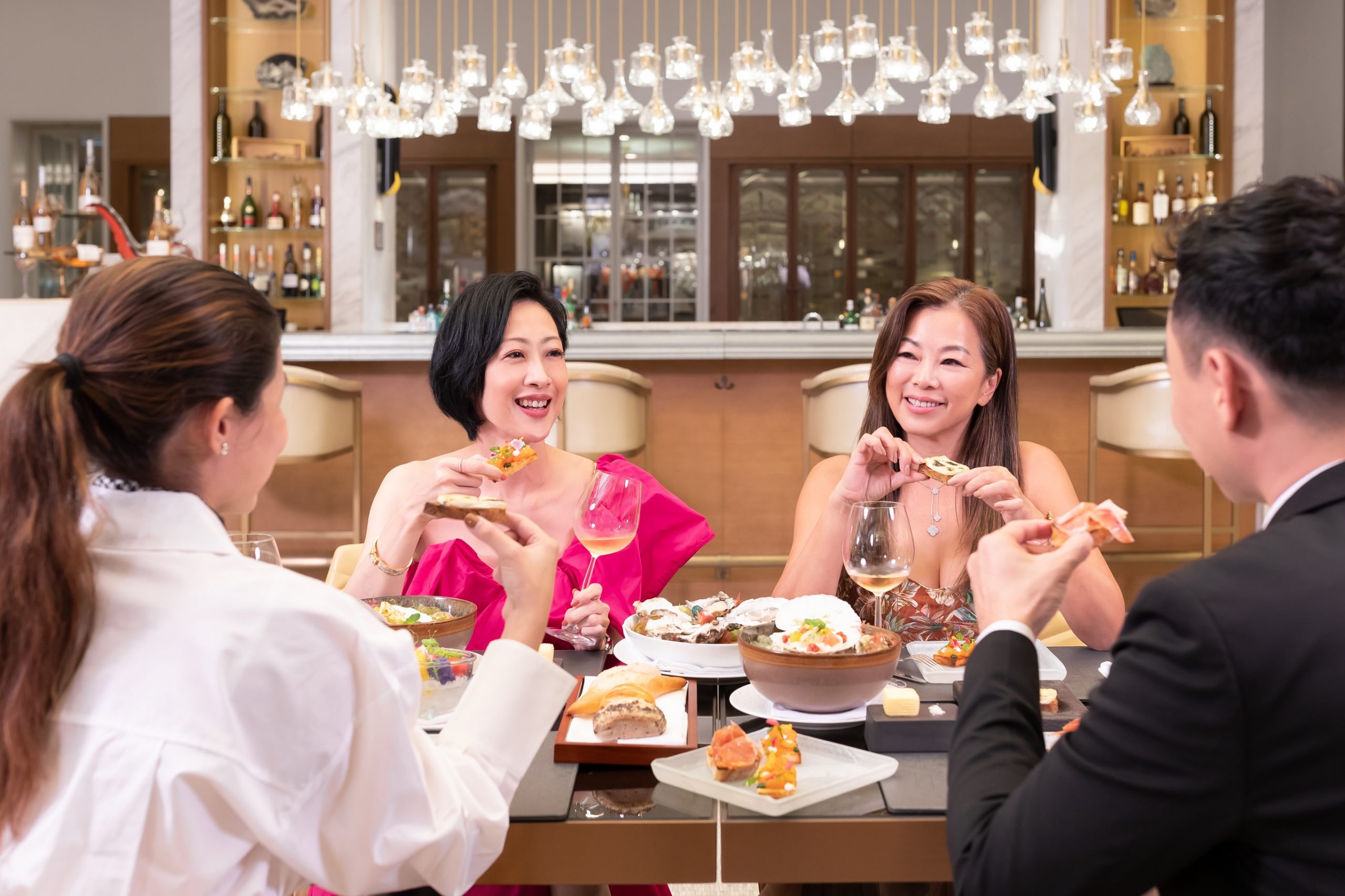 This September, The Manor at The St. Regis Macao is taking guests on a journey to France. Together with Moët Hennessy Diageo (MHD) and Valentino Beauty, the award-winning restaurant – named one of the top 20 restaurants in Macao by the prestigious fine-dining guide, 100 Top Tables 2022 – invites diners to enjoy an afternoon or evening of "Pink Indulgence".
Guests can embark on a tasting flight starring a trio of rosés from Provence, a famous wine-making region in southeastern France, paired with exquisite canapés from Executive Sous Chef Michele Dell'Aquila, then top off the experience with luxurious new products from Valentino Beauty's new line.  
A sneak peek at the experience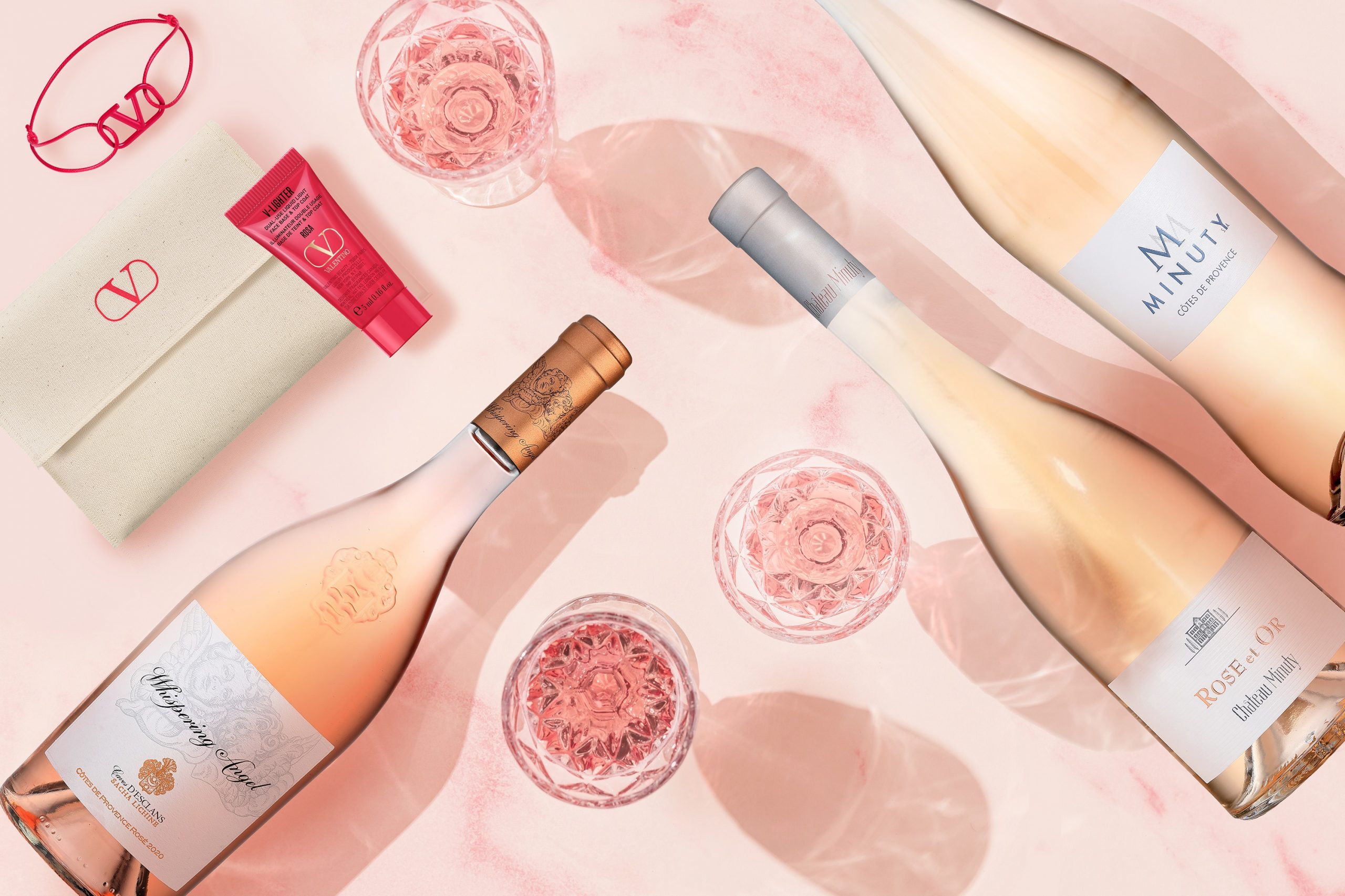 On a warm evening earlier this month, I experienced the Pink Indulgence journey myself as part of the promotion's launch celebrations. At The Manor, the public relations team greeted me, and then led me to the Verandah where a lush pink floral installation held centre stage. 
Fellow members of the media milled around, all sporting shades of pink and sipping on crisp rosé. A waiter appeared soon after, offering glasses of the three selected wines – Château d'Esclans Whispering Angel Rosé, Minuty M Rosé and Château Minuty Rosé et Or – which I gladly accepted.
With a glass of Whispering Angel in hand, I made my way over to the Valentino Beauty pop-up for a peek at the new collection. The luxury fashion house, founded in 1960 by Valentino Garavani and synonymous with glamour, luxury and timeless romanticism, ventured into colour cosmetics in August 2021. 
The complete beauty line, boasting over 100 products, is designed to be fully experimental and expressive – not unlike Valentino's clothing – and includes vivid staples such as high-voltage lipsticks, refillable eye-and-cheek palettes and a "go-clutch" powder compact. With its multitude of couture-inspired hues, the bold range champions self-expression and inclusivity, offering several different finishes, shades and versions of many products in the collection.  
I took a seat at a makeup counter, where Catherine, the Valentino Beauty events manager, set her expert gaze upon my face. Her hands ran across rows of luxe crimson lacquered packaged products before picking out a tube of V-Lighter, a dual-use liquid illuminator, to dab on my cheekbones and inner eye corners. 
Enriched with hyaluronic acid and infused with illuminating micro-pearls, this would give my skin a delicate glow, Catherine explained. Unsure if it was the illuminator or my second glass of rosé, my skin was certainly radiant when I looked at my reflection in the mirror. Either way, I was sold.
Rosé takes flight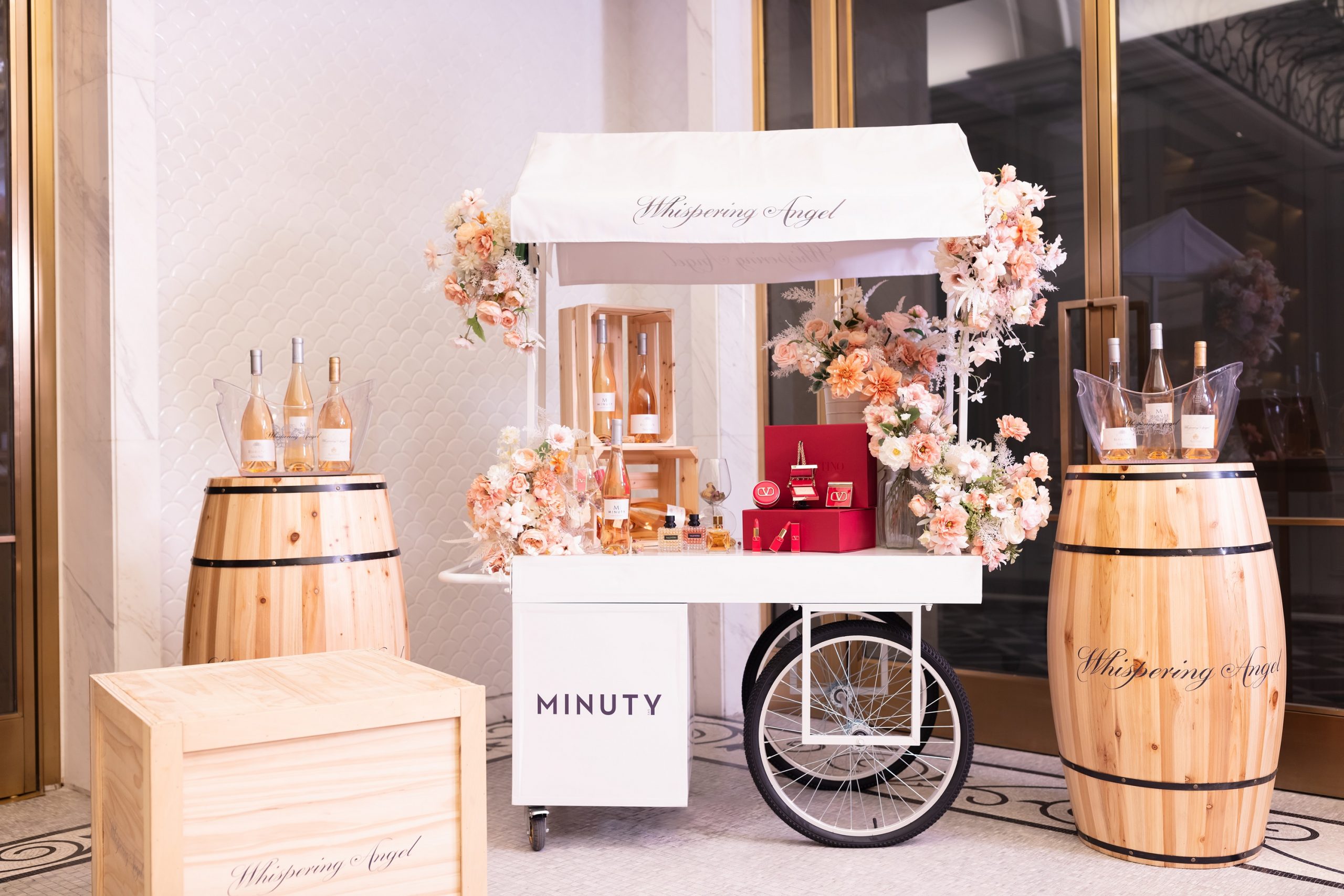 We took a seat in the restaurant as Leonel Leong and Elvis Tong from MHD introduced each Provencal wine to us in more detail. While rosé can be made in many parts of the wine-growing world, southern France is the undisputed home of rosé. In fact, with almost 90 per cent of vines dedicated to rosé wine and a staggering 150-plus million bottles produced each year, Provence accounts for more than 40 per cent of rosé production in France and nearly 10 per cent worldwide.
As Leong and Tong spoke, Dell'Aquila's team filed into the Verandah to pass out more canapés. Individual plates appeared before us bearing baby vegetable crudités with spicy onion mignonette, Hokkaido scallops and Fine de Claire oysters from Gillardeau, a celebrated oyster specialist in western France. Platters of sourdough topped with 36-month-aged pata negra (ibérico ham), Ōra king salmon and brie cheese topped with sliced truffle. Meanwhile, the servers lined up our rosé flights at the table. 
Our flight began with the Whispering Angel from Château d'Esclans. A classic Provencal rosé, Whispering Angel is as beautiful as its sculpted bottle. A blend of cinsault, grenache and vermentino, the wine is very pale and dry with subtle flavours of tangerine, restrained red fruits and a flick of dried herbs and spice, which paired perfectly with our Fine de Claire oysters.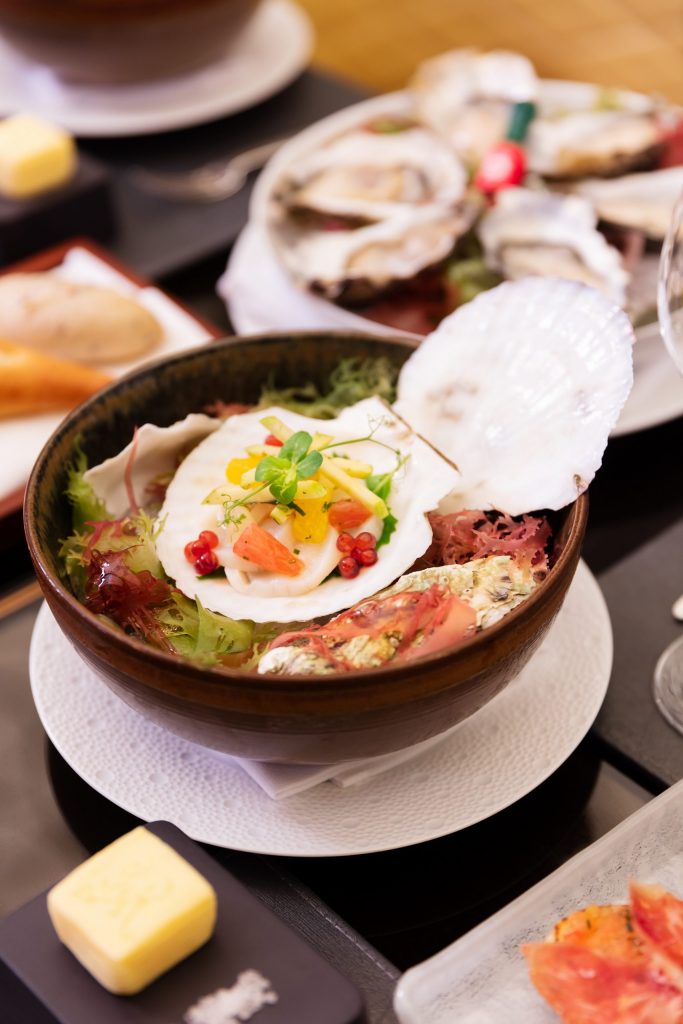 The next two wines came from Château Minuty – a family-owned estate that overlooks the Gulf of Saint-Tropez, and one of the last wineries in Provence to pick their grapes by hand. First up was Minuty M, which uses grenache for its elegant aromas, cinsault for its freshness, syrah for its complexity and a dash of tibouren for its delicate white fruit aromas.
The Château Minuty Rosé et Or was the perfect wine to round out our flight. First appearing in 2009, the "Or" (meaning "gold") range became the winery's signature within the decade. With aromas of sun-drenched and freshly picked ripe fruit, ranging from vine peach and pear to melon, this vintage exudes elegance. Powerful yet pure, it's full and crisp on the palate.
Oenophiles looking to further enhance their rosé knowledge can also sample varieties from renowned wineries around the globe, including Quinta de Soalheiro Rosé, from Vinho Regional do Minho, Portugal, and Little Pig Rosé, from Margaret River, Australia, during the experience.
Full of delicious food, excellent wine and glowing skin, I left the evening with a Valentino Beauty gift set. All in all, I was very impressed with the thought and creativity poured into the St. Regis Macao's new Pink Indulgence experience – you could even say I was tickled pink.
---
The Manor X MHD X Valentino Beauty Pink Indulgence is available daily from 12 pm-7 pm until 30 September. Rosé flights start from MOP 188 with a pairing menu available. To celebrate Valentino Beauty boutique's first anniversary in Macao, guests who spend MOP 300 will be able to redeem a special gift set at the Valentino Beauty boutique.