Everything you need to know about Melco Style's The Black Pearl Diamond Restaurants Gastronomic Series
Everything you need to know about Melco Style's The Black Pearl Diamond Restaurants Gastronomic Series

Link copied
Ten award-winning Melco restaurants team up with 10 acclaimed establishments from mainland China to create 10 extraordinary banquets in the latest culinary programme from Melco Style.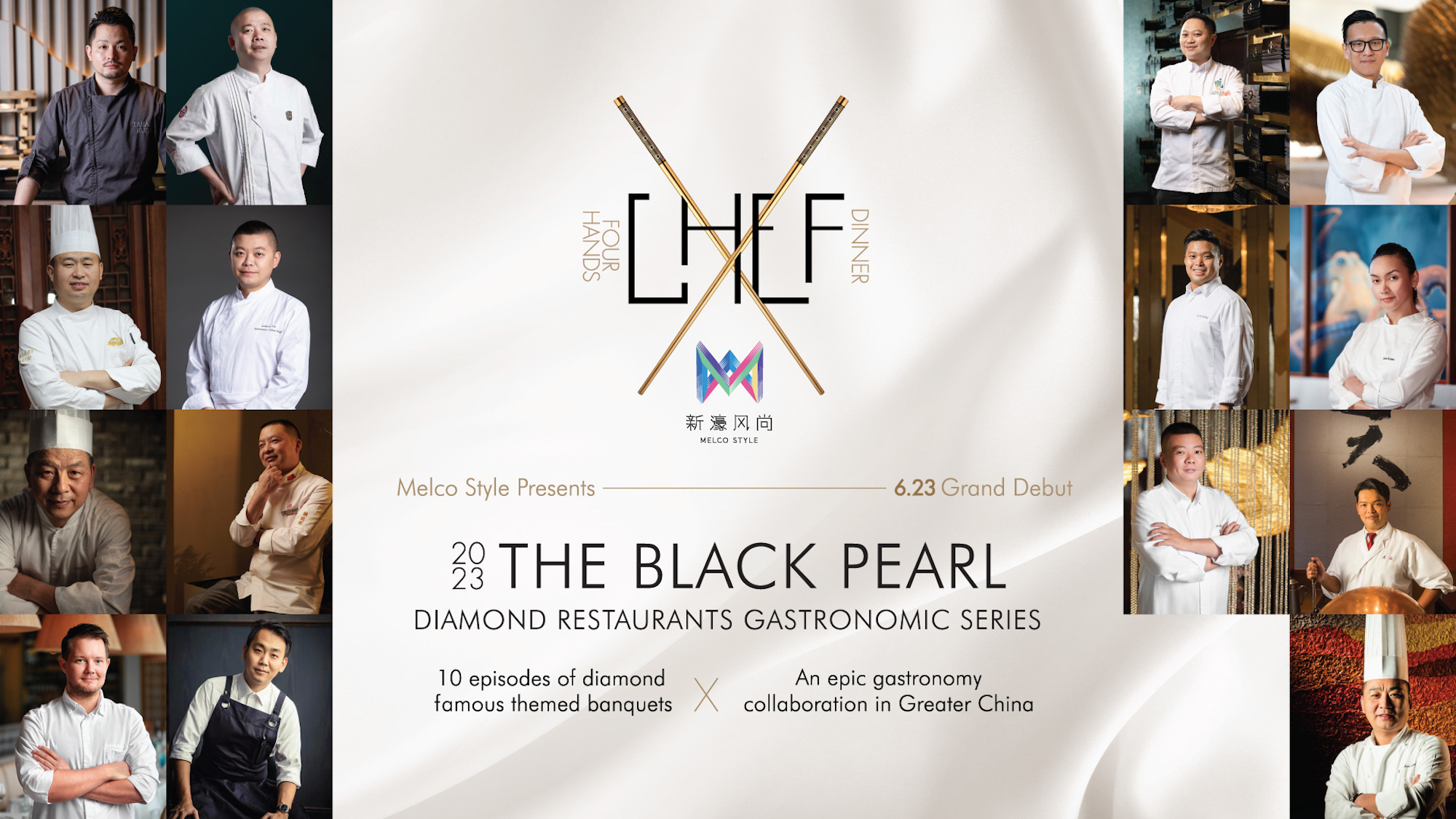 The Black Pearl Guide is a relative newcomer in the culinary ratings world, but it has quickly emerged as the go-to handbook of China's dining scene. Launched in 2018, Black Pearl is published by Meituan, the e-commerce and delivery behemoth.
Leaning on a committee of industry experts to evaluate quality, innovation and the overall dining experience, the guide bestows single-diamond awards on restaurants described as "great for gatherings of family and friends"; two diamonds for establishments that are "perfect for special occasions"; and three diamonds for culinary meccas that one "must visit once in a lifetime". 
The latest edition, published in February, featured over 300 restaurants across nearly 30 cities, including Macao. Two Melco Resorts & Entertainment restaurants took home honours: Jade Dragon at City of Dreams earned the coveted three-diamond accolade, and Yí at Morpheus earned a one-diamond rating.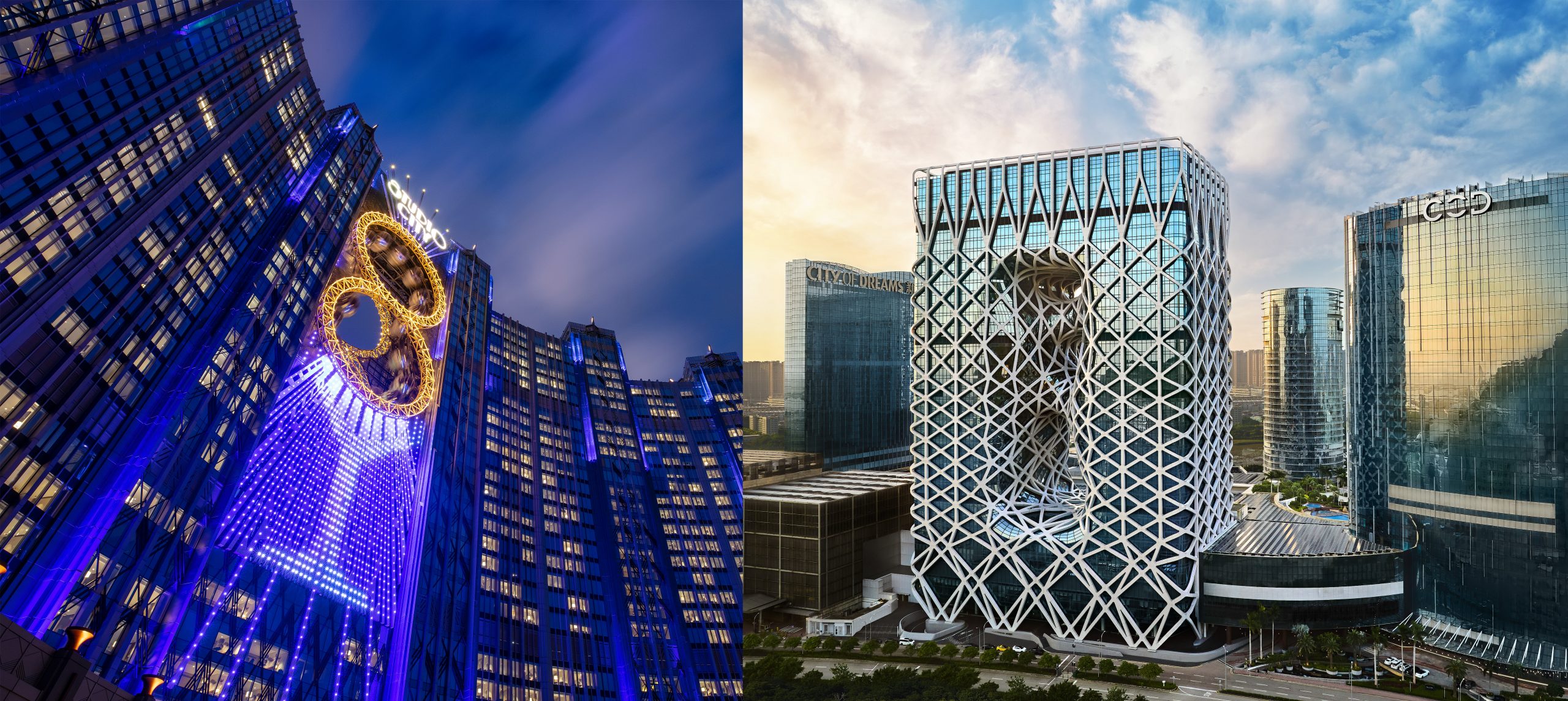 To showcase Melco's culinary flair and promote Macao's status as a UNESCO Creative City of Gastronomy, the loyalty programme Melco Style has launched the 2023 The Black Pearl Diamond Restaurants Gastronomic Series. Running through December 2024, the project will pair up 20 chefs – 10 from Melco's award-winning restaurants and 10 from acclaimed restaurants across mainland China – to create 10 special, limited-time menus to be experienced at Melco properties.
During the epicurean journey, diners can sample a wide range of regional Chinese cuisines from Ningbo, Shanghai, Chengdu, Jiangsu, Guangdong and many more. Chefs will work closely together to conceptualise menus showcasing varied cooking styles, signature dishes and a few tantalising surprises, too. 
Let the feast begin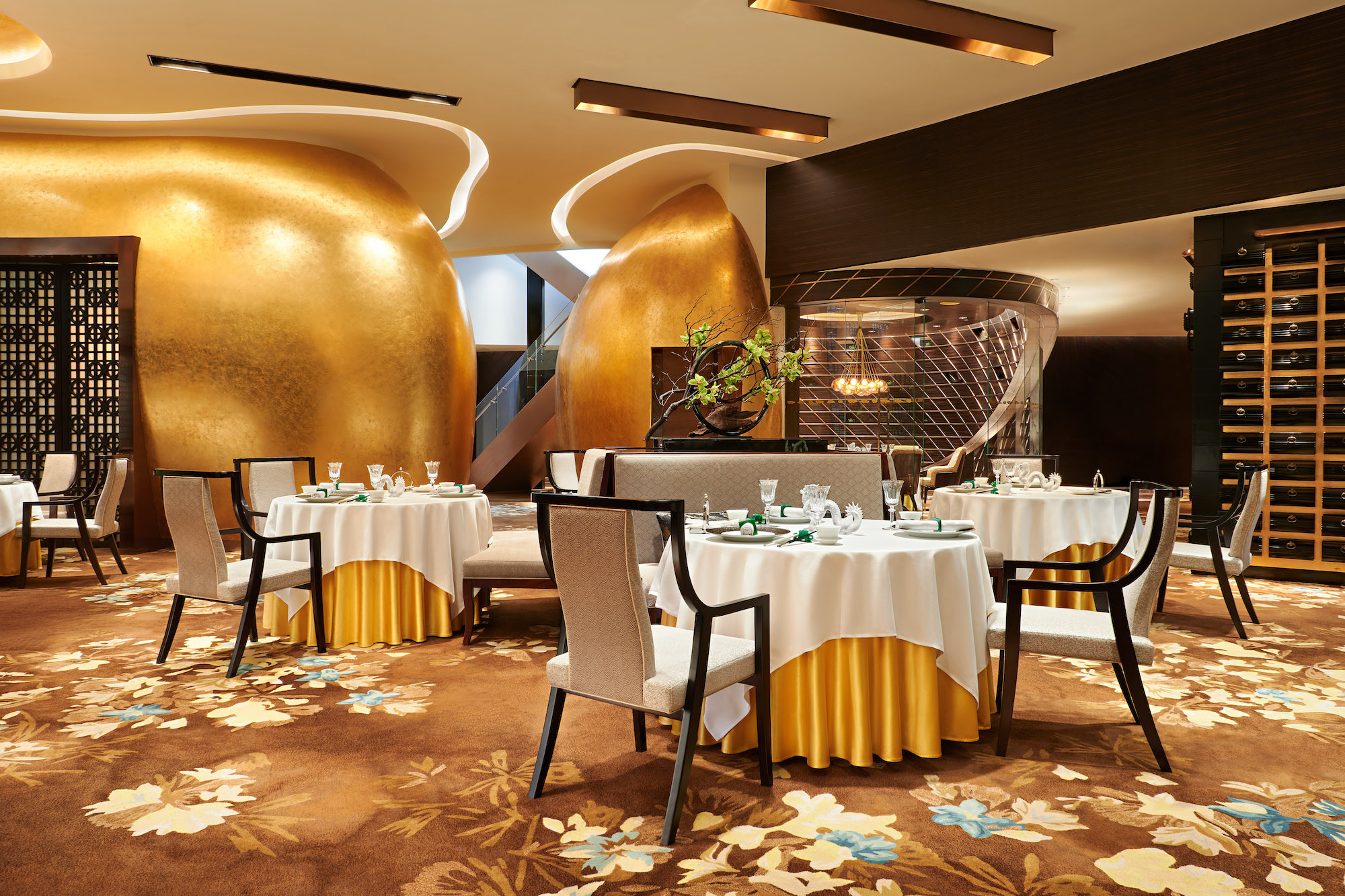 The 2023 programme is already creating a buzz, and its inaugural event on 23 and 24 June has already sold out. Held at Jade Dragon, the "An Exquisite Feast of 6-Diamonds" will offer an exceptional nine-course dinner from Executive Chef Kelvin Au Yeung of Jade Dragon and Chinese Executive Chef Xu Kunlei of Shanghai's Yong Fu, another three-diamond restaurant. 
The two chefs created a menu that showcases their distinct culinary traditions yet still feels harmonious. 
Chef Au Yeung, who hails from Hong Kong, has risen through the ranks at Jade Dragon since joining in 2012. His dishes marry traditional techniques and flavours with modern presentations and atypical ingredients, like caviar atop rabbitfish soup or black truffle on baked crab.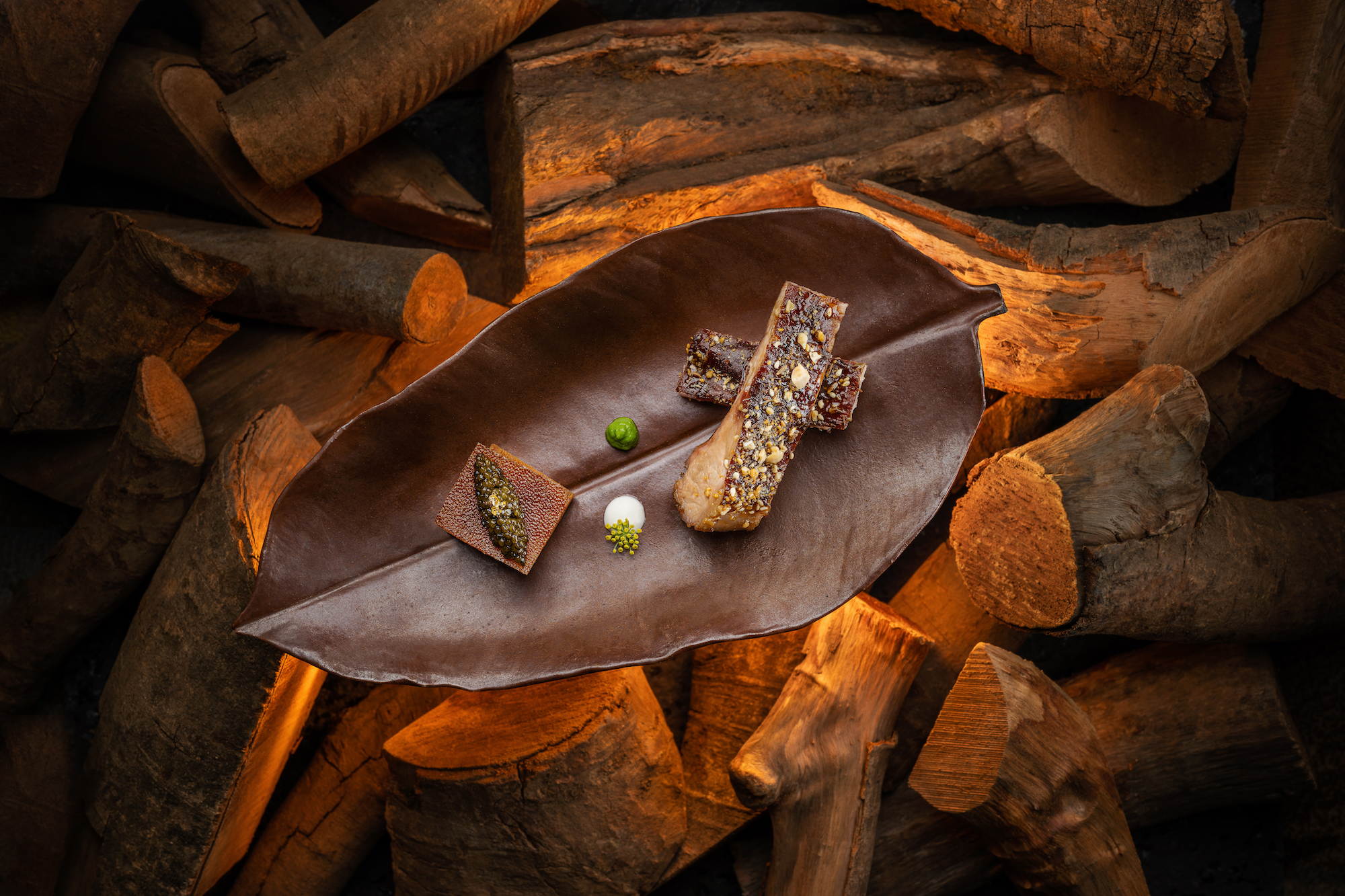 Since he took the helm in 2019, the restaurant has earned three diamonds and three Michelin stars, too. During this special dinner, Au Yeung will prepare a range of dishes, from tossed fish maw with Alaskan king crab meat and truffle to braised rice with Mozambique red shrimp, suckling pig with caviar and lychee wood-roasted French lamb.
Chef Xu, who brings over two decades of experience to the table, will highlight the flavours and dishes of Ningbo. Located on the east coast of Zhejiang province, about two hours south of Shanghai by train, the port city is home to an abundance of rice, pork and fresh seafood that Xu shared with diners in Macao. Among his beautifully presented dishes, the chef will prepare his famous five-flavour platter, as well as a steamed line-caught rice fish with ginger paste and braised Yoshihama abalone. 
What's coming up next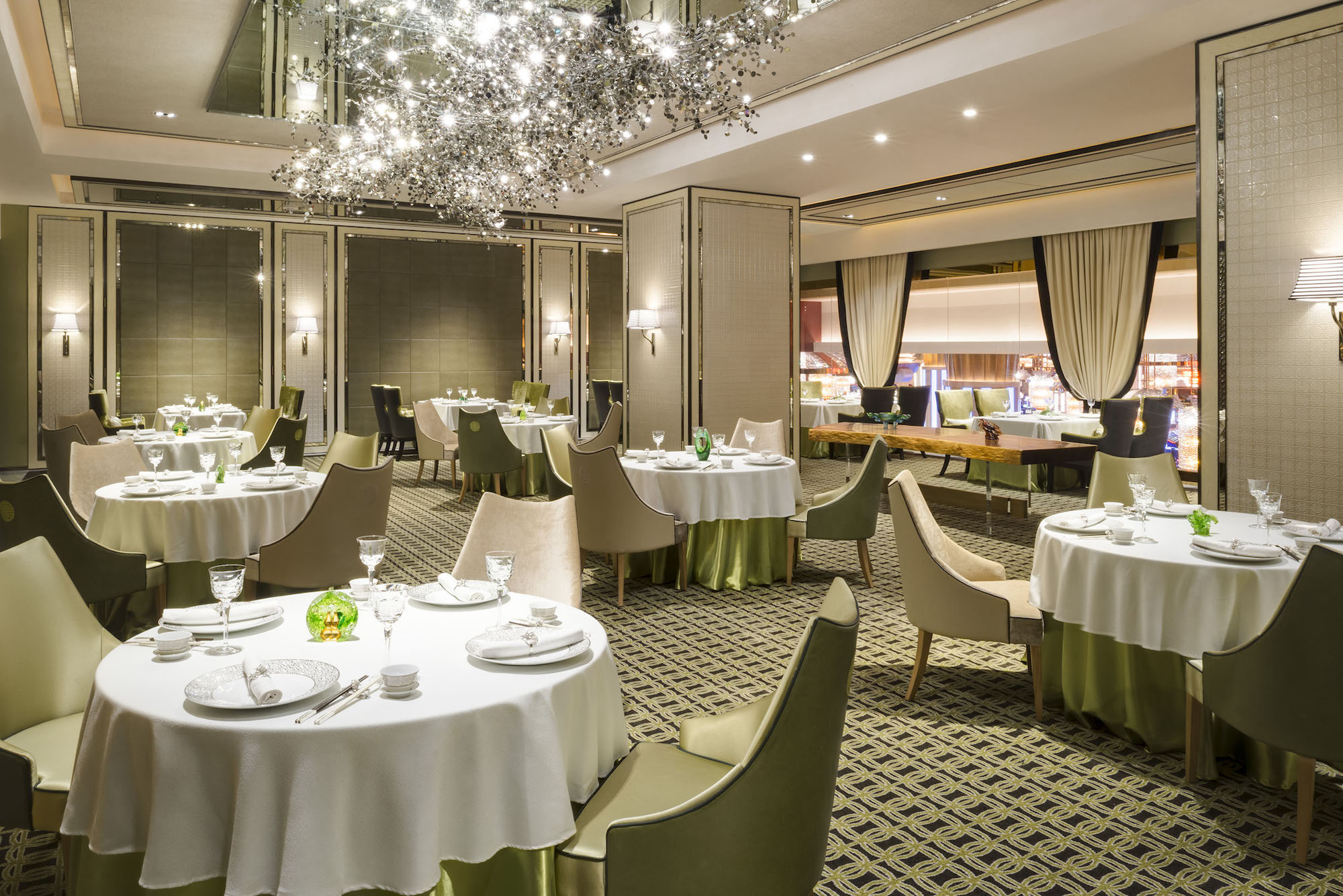 The next dinner in the series, "A Pearly Feast", is also booking out fast, with reservations no longer available for its opening night on 15 July and a limited number available for 16 July.
To be held at the Michelin-starred Pearl Dragon, the event will see Pearl Dragon's Executive Chef Otto Wong team up with Chef Calvin Yu of one-diamond Xizhou Hall at the Park Hyatt Suzhou. 
Originally from Yangzhou, in central Jiangsu Province, Yu has garnered praise for his meticulous attention to detail, artistic presentations and modern twists on Huaiyang cuisine. One of four great traditions in Chinese cuisine, Huaiyang cuisine is known for its fresh Jiangsu ingredients, subtle flavours and rigorous preparation methods.  
Meanwhile, Wong, born and raised in Hong Kong, has honed his skills at some of the region's top Cantonese restaurants during his two decades as a chef. At Pearl Dragon, he embraces creativity and innovation while honouring the spirit of the cuisine.  
At their joint dinner in July, both chefs will present a few of their signature recipes alongside a new trio of exceptional dishes – crispy giant grouper skin with pomelo peel, deep-fried sea cucumber stuffed with minced shrimp, and braised wagyu beef cheek with aged tangerine peel sauce – paired with Macallan Double Cask 18 Year.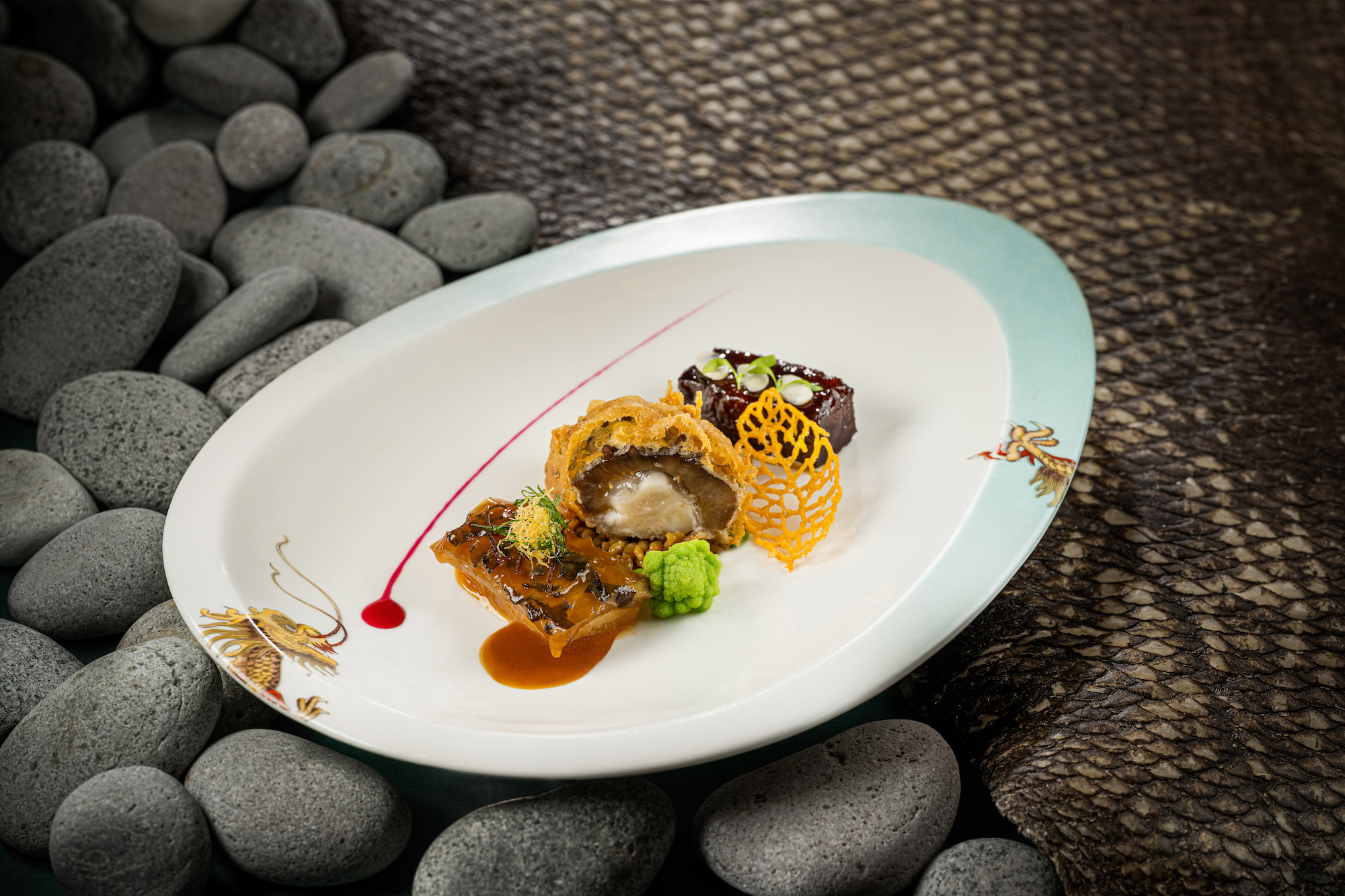 That's just the beginning. With support from the Macao Government Tourism Office, Melco Style will host several more Black Pearl Diamond dinners in the coming year. Through these collaborative culinary experiences, Melco Style strives to promote regional cuisines, preserve Macao's diverse culinary traditions and cement the city's reputation as an international dining destination. 
---
Learn more here about the 2023 The Black Pearl Diamond Restaurants Gastronomic Series and book tickets for upcoming dinners. Melco Style members enjoy a 10 percent discount.