How Jade Dragon's Kelvin Au Yeung went from 'tail wok' to 3 Michelin stars
How Jade Dragon's Kelvin Au Yeung went from 'tail wok' to 3 Michelin stars

Link copied
Originally from Hong Kong, the young executive chef manages three Michelin-starred Jade Dragon at City of Dreams with passion and grit.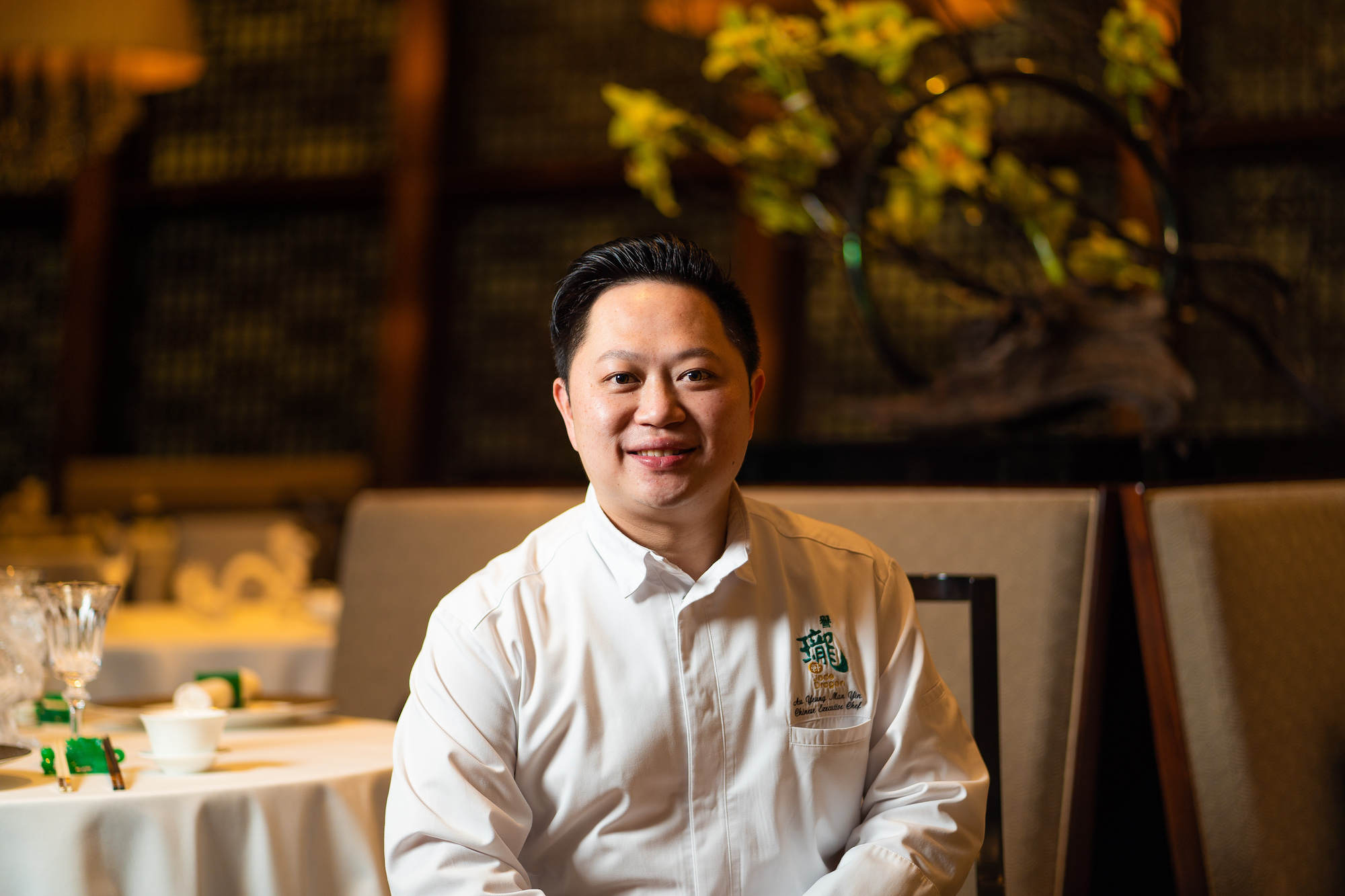 A large kitchen is fast-paced and stressful. It takes a skilled hand to manage multiple orders while navigating boiling pots, searing meat and hot woks. Even more so when that kitchen is Jade Dragon, the three Michelin-starred Cantonese powerhouse at the City of Dreams integrated resort. 
But the respected Hong Kong-born Kelvin Au Yeung keeps cool under pressure. Although he's just 43 years old, Au Yeung already has 28 years of culinary experience under his belt. Now, he finds himself in charge of one of the most celebrated kitchens in Macao.
In this 'Know Your Chef', the composed, friendly and humble Au Yeung talks about how he climbed the culinary career ladder from the home kitchen to Jade Dragon.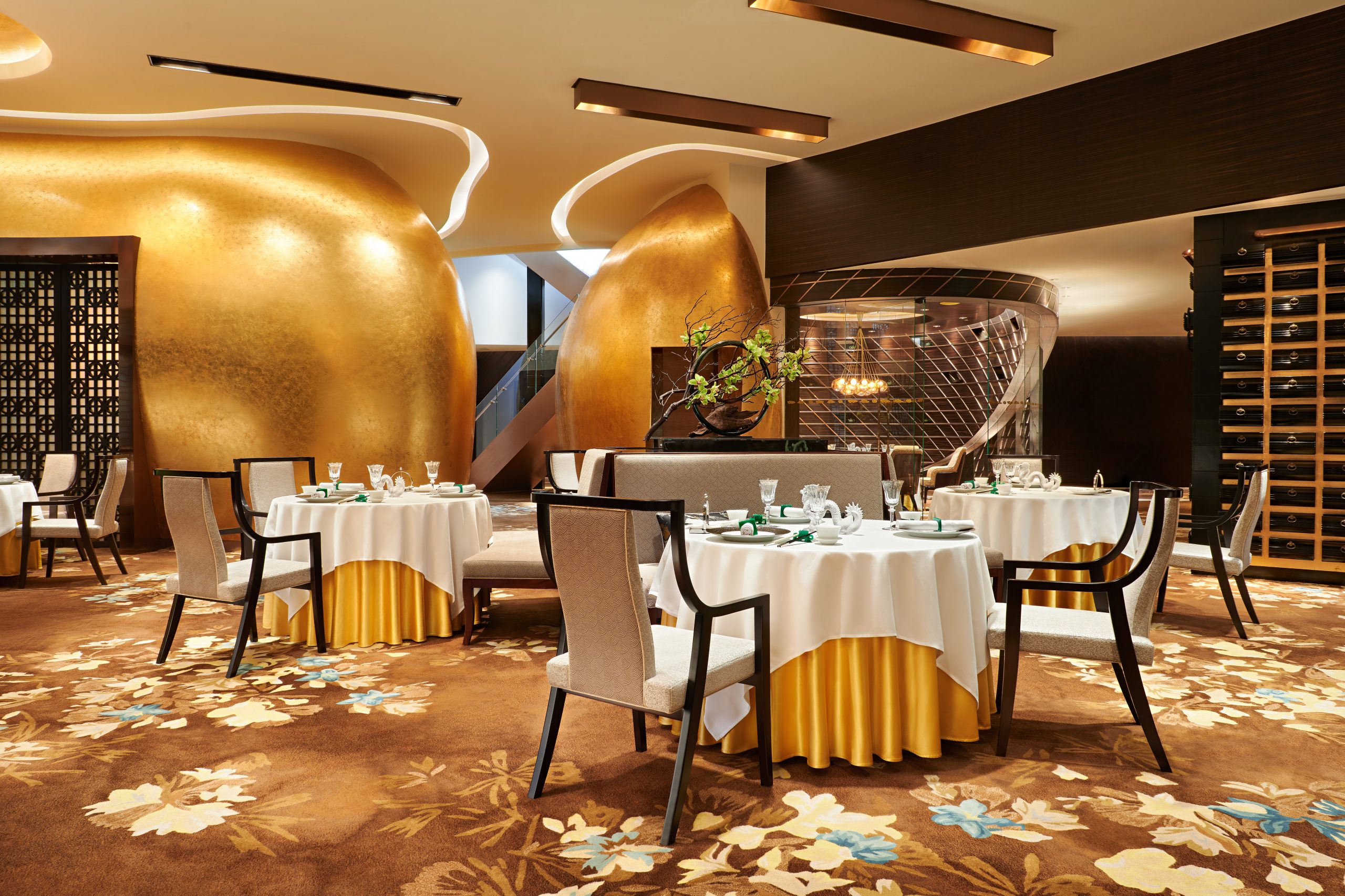 The early days: The eldest of three children, Au Yeung looked after his younger siblings when he was young. "My parents worked long hours, so I took care of the three meals for my younger brother and sister every day," he says. "The dishes I made were simple, but the kids loved them. Usually, I stir-fried eggs, vegetables, chicken wings and pork chops." 
At 15, he started his culinary journey outside of the family kitchen as an apprentice in the London Restaurant, a Chinese dim sum hall on Nathan Road in Hong Kong that closed in 2022. "Back then, as long as you were willing to learn and work hard, you could get into the industry. Work requirements were not as high as they are now."
London Restaurant boasted over 200 tables and two kitchens – the larger of the two focused on banquets, while the smaller kitchen was used for the daily restaurant. Au Yeung usually worked in the latter, moving between its six wok stations alongside 30 other employees. 
Au Yeung had to do a lot of manual labour, including moving heavy sacks of rice between the kitchens. However, the hard-working apprentice perceived it as "basic physical training" alongside other duties like prepping ingredients. "I was also responsible for prepping the ho fen [rice noodles]. They were dried and packaged in sacks. I had to soak and drain them, and arrange them into consistent portion sizes." 
Seven months later, the restaurant promoted Au Yeung to da he, a commis (an assistant chef) who helps to manage the kitchen's workflow by calling out incoming orders to the cooks, telling them when to cook and noting any special requests. "I was responsible for the [time management] for each order. I read the orders attentively and helped manage the flow of the cooking." 
Gaining momentum: After a year and a half as an apprentice at London Restaurant, Au Yeung took a new job as a "tail wok" – the most junior chef in a Cantonese kitchen's wok line – at Tung Yuen Seafood Restaurant in Wan Chai, which has since closed. In charge of all stir-fried and fried dishes, the work section usually consists of four chefs. Among them, the tail wok fries all the noodles and rice, and handles deep-frying. 
The 300-seat seafood and hot pot restaurant may have been smaller than the London Restaurant, but Au Yeung says it offered him more opportunities. The restaurant was full almost every evening, and he gained extensive experience during his three years there.
"Everyone's work was well-defined [at London Restaurant]. You only had to finish your part. But at [Tung Yuen], I was able to do pretty much everything," he says. "My job started at 10 am, but I arrived in the kitchen just after 8 am [and worked until late at night]. I did a lot of prepping from scratch, from boiling water, preparing the soup of the day and getting all the noodles ready to cooking rice. If some winter melons arrived, I scooped the seeds and pulp for the winter melon soup." 
The turning point: With 15 years of culinary experience under his belt, Au Yeung became head chef of Michelin-starred fine-dining restaurant Island Tang (which has since closed) in 2009. Thanks to its location in Central, Hong Kong's commercial hub, the prestigious restaurant welcomed well-heeled professionals, from doctors, politicians and lawyers to upper-crust socialites. The clientele challenged Au Yeung to elevate his standards even higher.
Shortly after, in 2010, he received an opportunity at City of Dreams. "I remember coming for the job interview in Macao. I was so amazed by the scale and facilities of the property. The restaurant I worked at [Island Tang] was great, but it was a stand-alone Chinese restaurant. But [at City of Dreams], the restaurants were part of a large property," he explains. "I really wanted to give it a try. I believe people should always look ahead."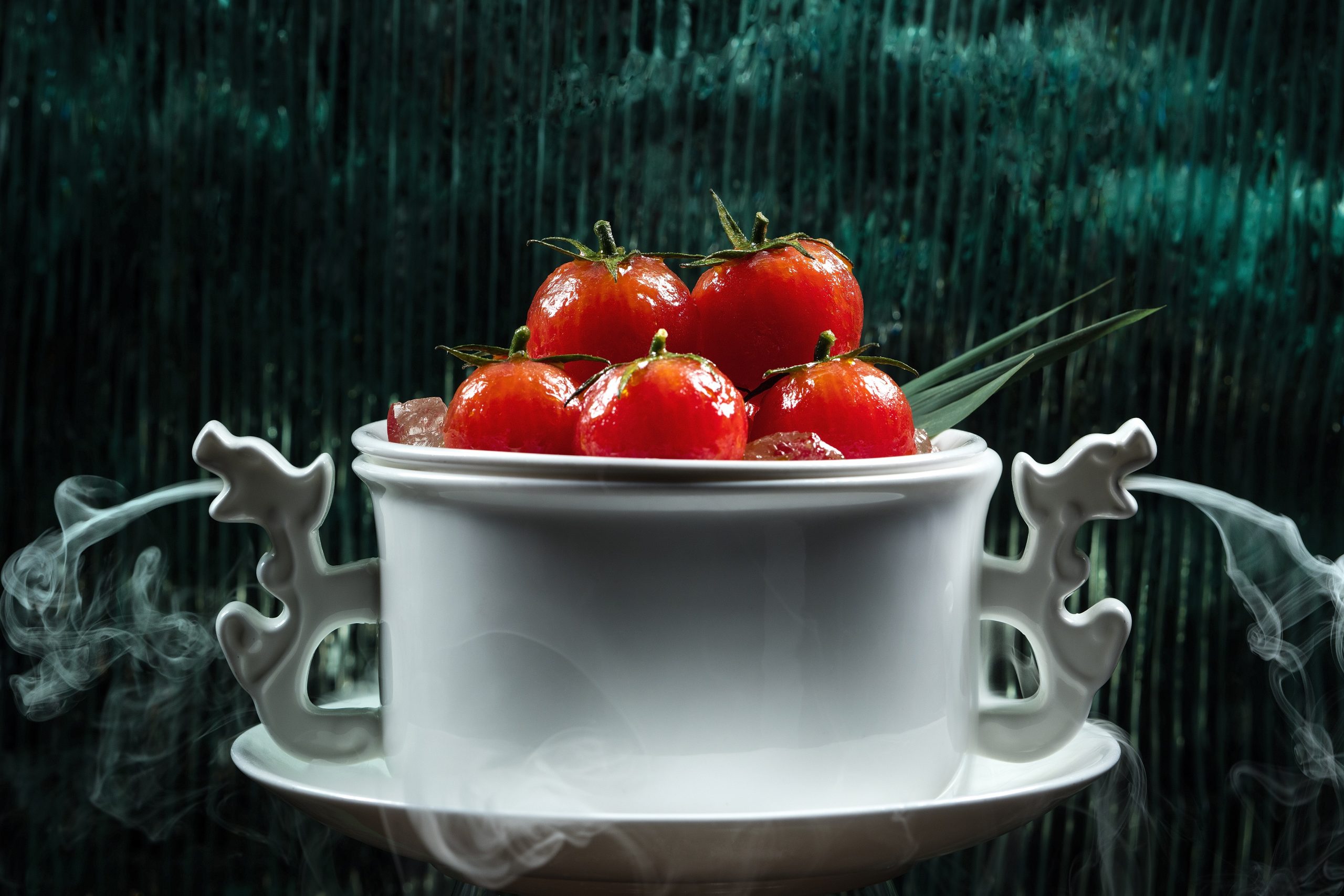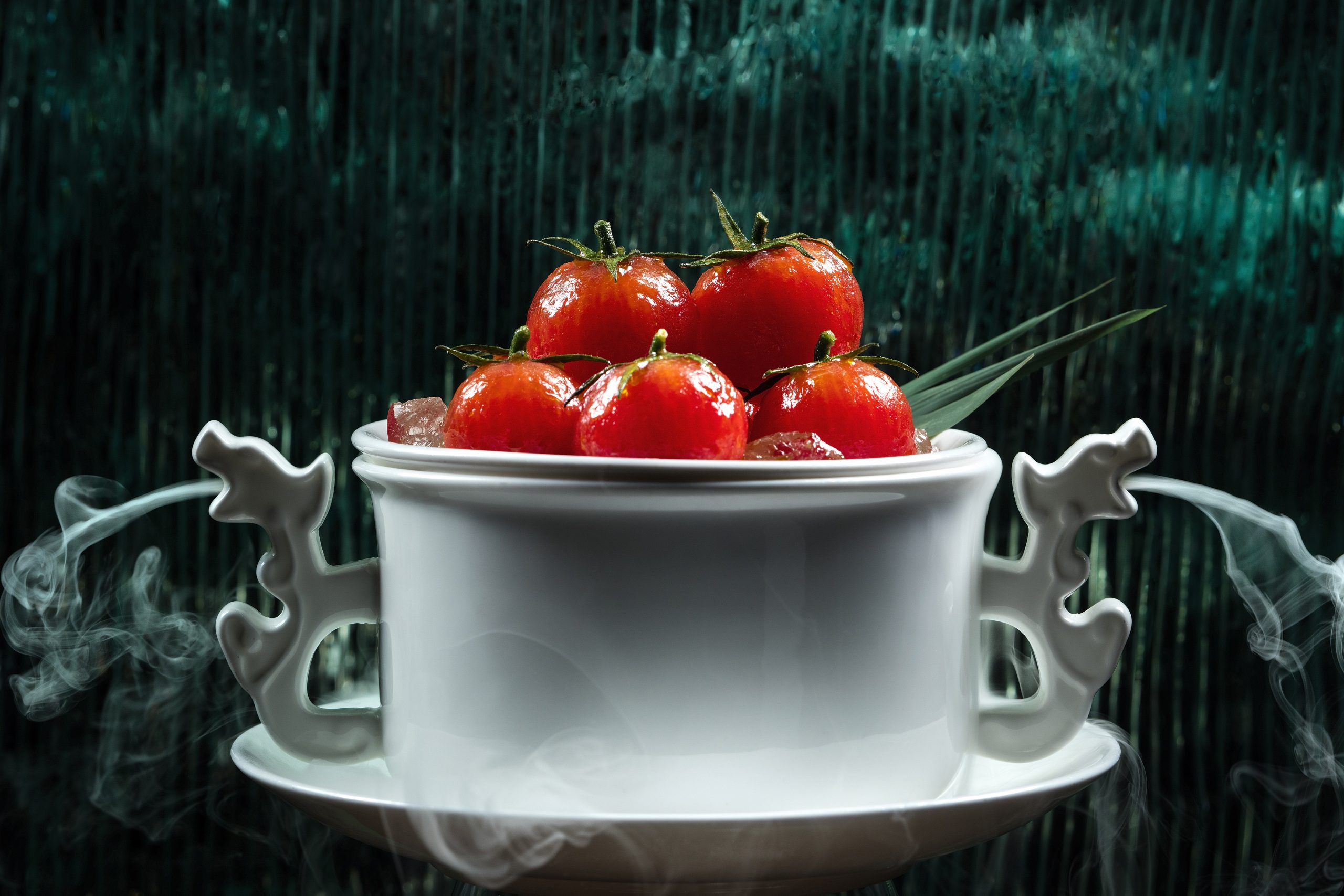 First breakthrough: At the age of 30, he became a senior sous chef at Lung Heen, a Cantonese restaurant within City of Dreams. He worked in the fine-dining address for almost 1.5 years before the restaurant was demolished to give way to additional casino space, but the experience helped him land a job at a soon-to-open restaurant in the complex: Jade Dragon. 
Jade Dragon opened in 2012. Since then, Au Yeung has grown tremendously as a chef, advancing from senior sous chef to chef de cuisine to executive sous chef. In 2018, he was appointed executive chef, and in the same year, Jade Dragon earned three Michelin stars – the pinnacle of recognition by the Michelin Guide. 
"I have deep feelings for Jade Dragon. I witnessed it morphing from a cement space to a Chinese restaurant," he says with pride. "I watched [workers] paste the gold and silver wallpaper on the walls and install decorations, such as [Chinese classical painting] Along the River During the Qingming Festival. I've witnessed its birth and maturation into a prestigious restaurant."
Favourite dish to make: "It's definitely the rabbitfish soup with fish maw and caviar," says Au Yeung, noting that the soup is currently listed as a chef's recommendation on the restaurant's à la carte menu. "I invented this dish and presented it at the Michelin gala dinner in 2018. That's the year we received three Michelin stars. I prepared the soup for about 600 guests."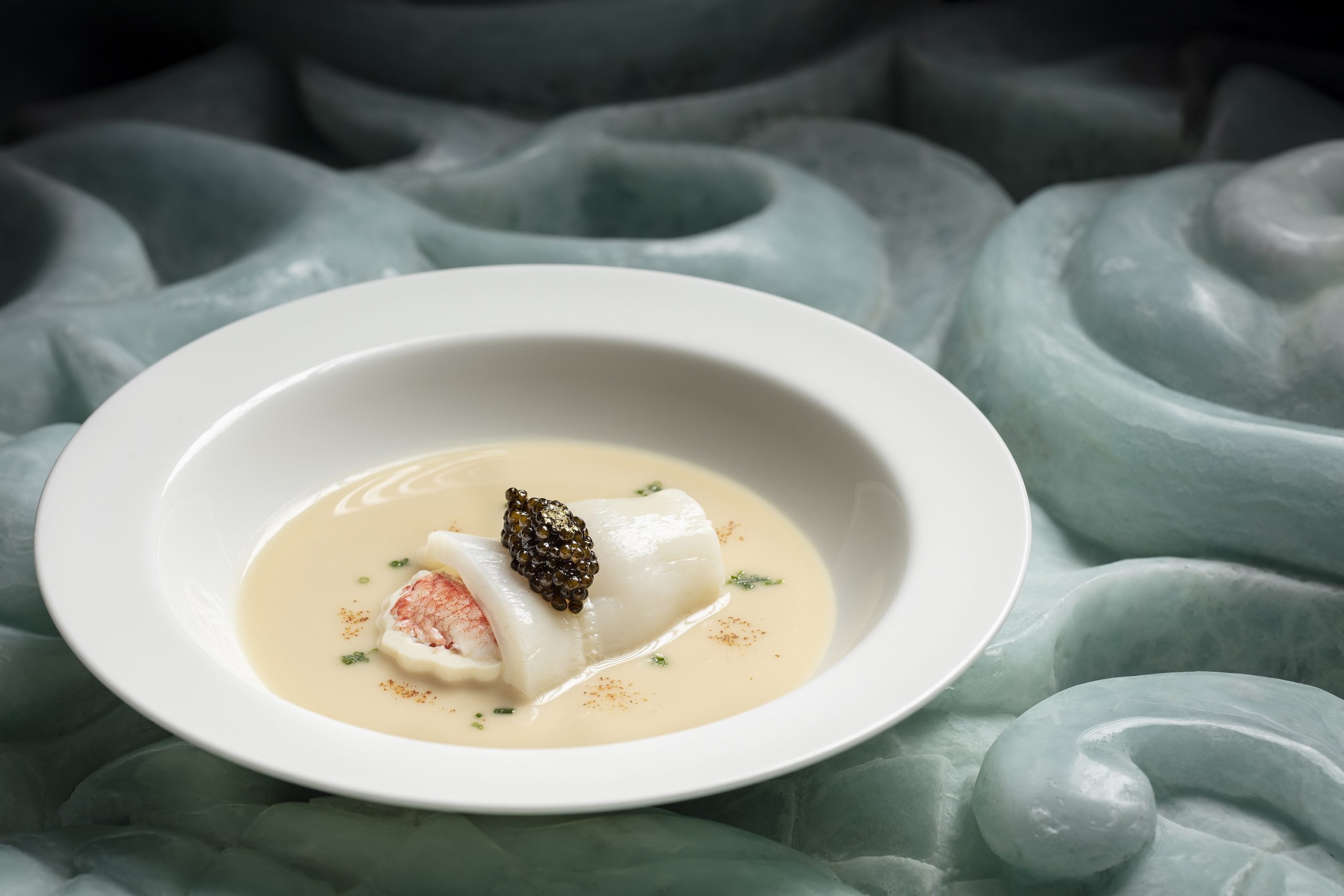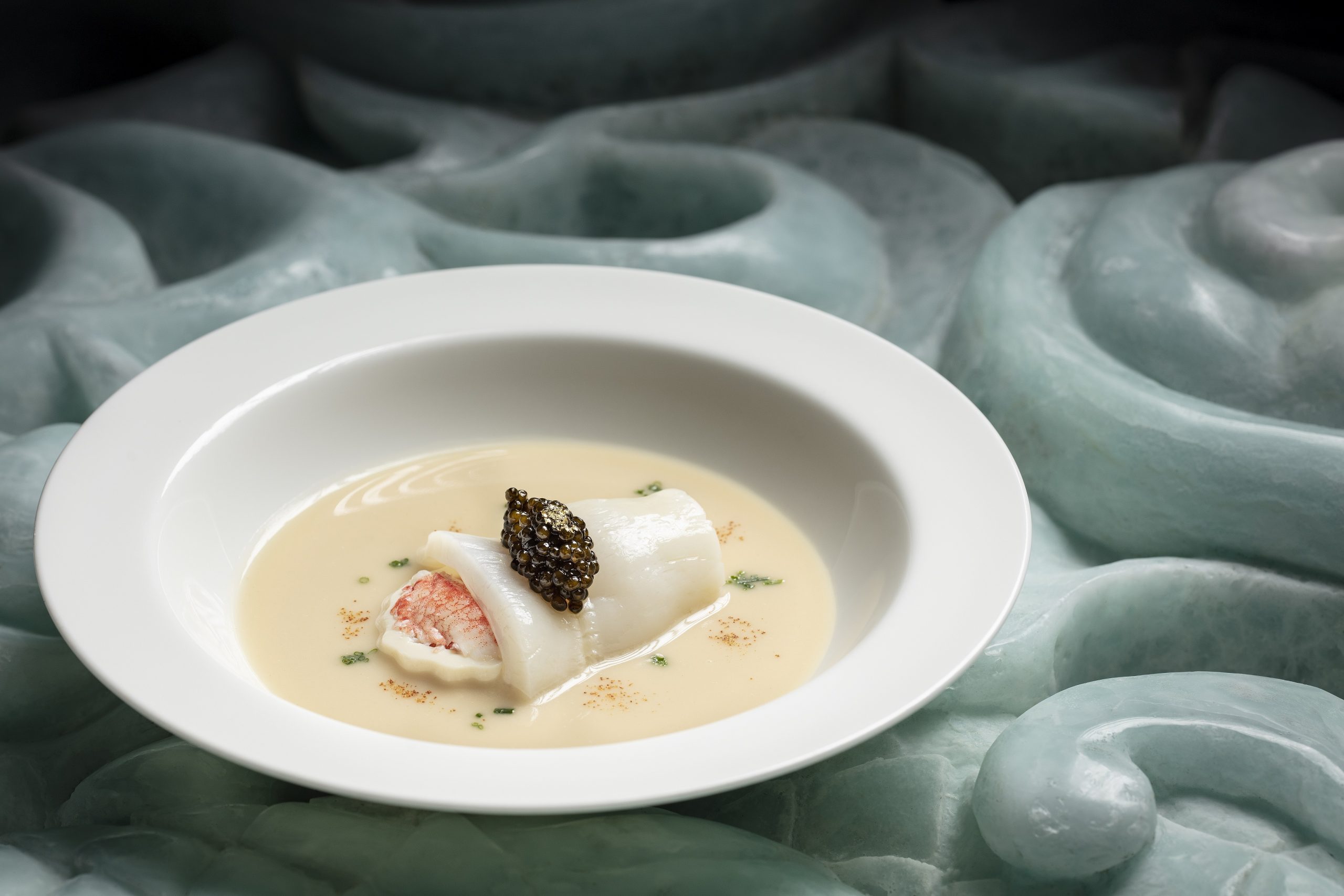 Pet peeve: "The biggest challenge of my current role is to maintain [the prestige and high quality of] Jade Dragon. Recently, the Black Pearl Restaurant Guide announced that Jade Dragon is still recognised as a three-diamond restaurant. It is also a three Michelin-starred restaurant. We have such great recognition. People, especially tourists, look [at these] guides when finding food in Macao. My responsibility is to ensure Jade Dragon deserves such accolades."
Your ambition: "I believe people must never stop learning. Each era has its own trends, including those in food and beverage. I aim to look for more new ingredients, especially those that are good for health. My culinary concept is to showcase natural flavours."
Parting advice: The chef believes that flavour is the soul of cooking. "Once all the ingredients are prepped, you must make a judgement [call about] the flavouring. If a dish tastes good, customers will praise the chef for doing a good job. They don't praise how well the ingredients are prepped or cut. I believe a chef's ultimate mission is to season a dish. I really enjoy the whole process."
Looking back at the highs and lows of his career – the excitement as well as the hardship –  Au Yeung realises his passion for cooking has kept him going. "I love cooking. I have never ever thought about giving up my profession. I believe all problems can be solved, and it is important to do what you are enthusiastic about. As long as you feel happy doing your work, you will succeed."