Greener gastronomy: The Manor celebrates sustainability with its latest seasonal set menu
Greener gastronomy: The Manor celebrates sustainability with its latest seasonal set menu

Link copied
The flagship restaurant of The St. Regis Macao brings diners a fine-dining experience that tastes great and is good for the planet, too.
Sustainability isn't just a buzzword – it's a call to action. Around the world, consumers are calling on brands, bars, restaurants and more to do their part to safeguard our environment.
In Macao, one chef is heeding the call. Chef Michele Dell'Aquila, who helms The Manor at The St. Regis Macao, has set out to show that sustainable cooking can not only exceed customer demands, but also take fine dining to new heights.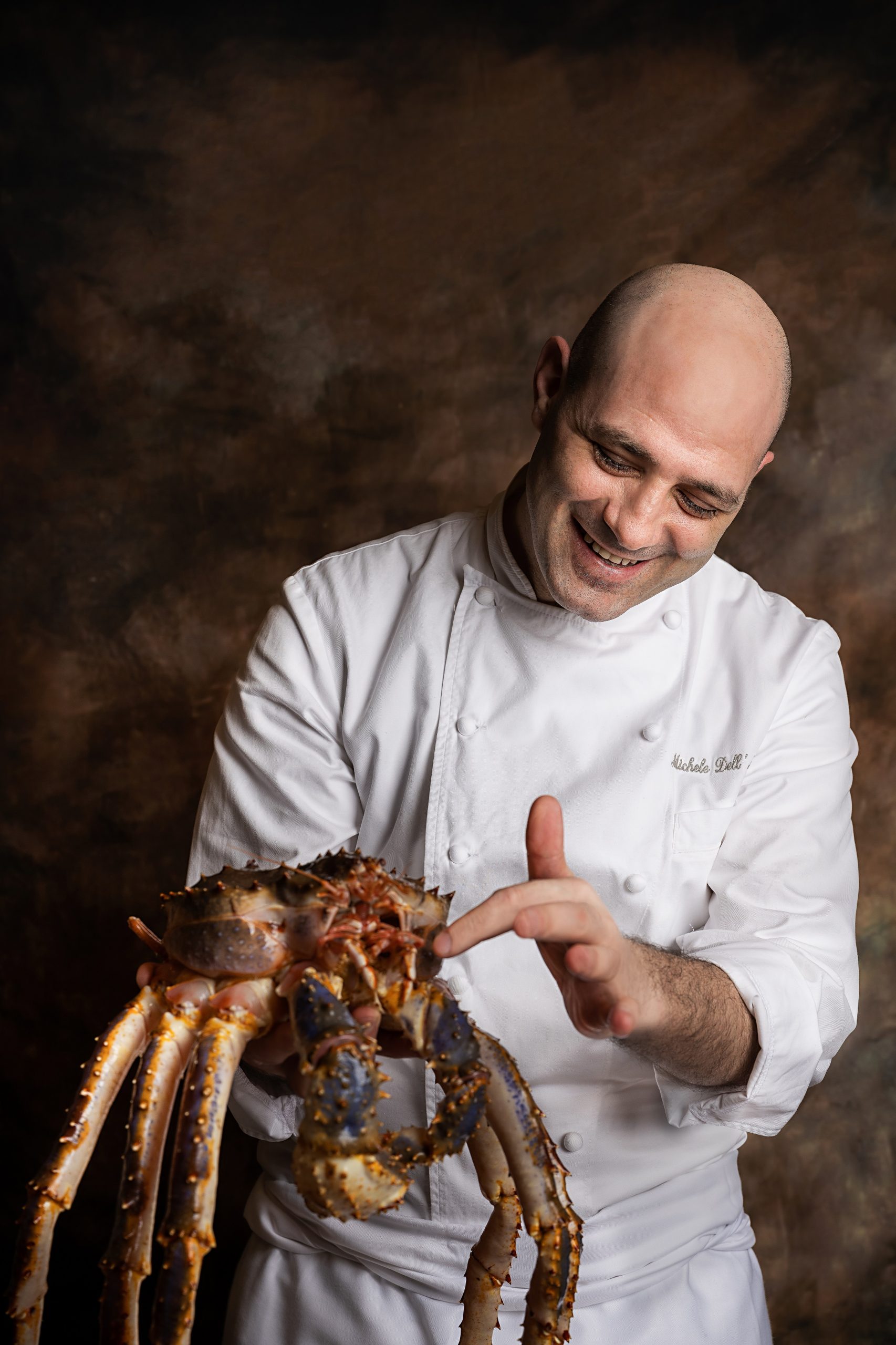 The Manor's six-course "Celebrate Sustainability" menu, which features fresh, sustainably sourced ingredients and wines from leading ethical producers, is a case in point. On top of being organic and nutritious, the menu showcases seasonal produce, such as white asparagus from environmentally friendly French growers, baby celeriac and green peas from boutique French gardener Eric Roy Maraîcher, and pesticide-free baby artichokes grown in sun-dappled Padua in northern Italy.
"Our aim is to utilise seasonal ingredients to design a menu that not only tantalises the taste buds but is also environmentally friendly," says Dell'Aquila.
Across the menu, Dell'Aquila works with only the freshest ingredients and lets their natural flavours shine. For instance, his Kyoto snow crab dish highlights the soft, sweet flavour and delicate meat of the seasonal delicacy – a species that breeds in the Sea of Japan's low-temperature, nutrient-rich waters.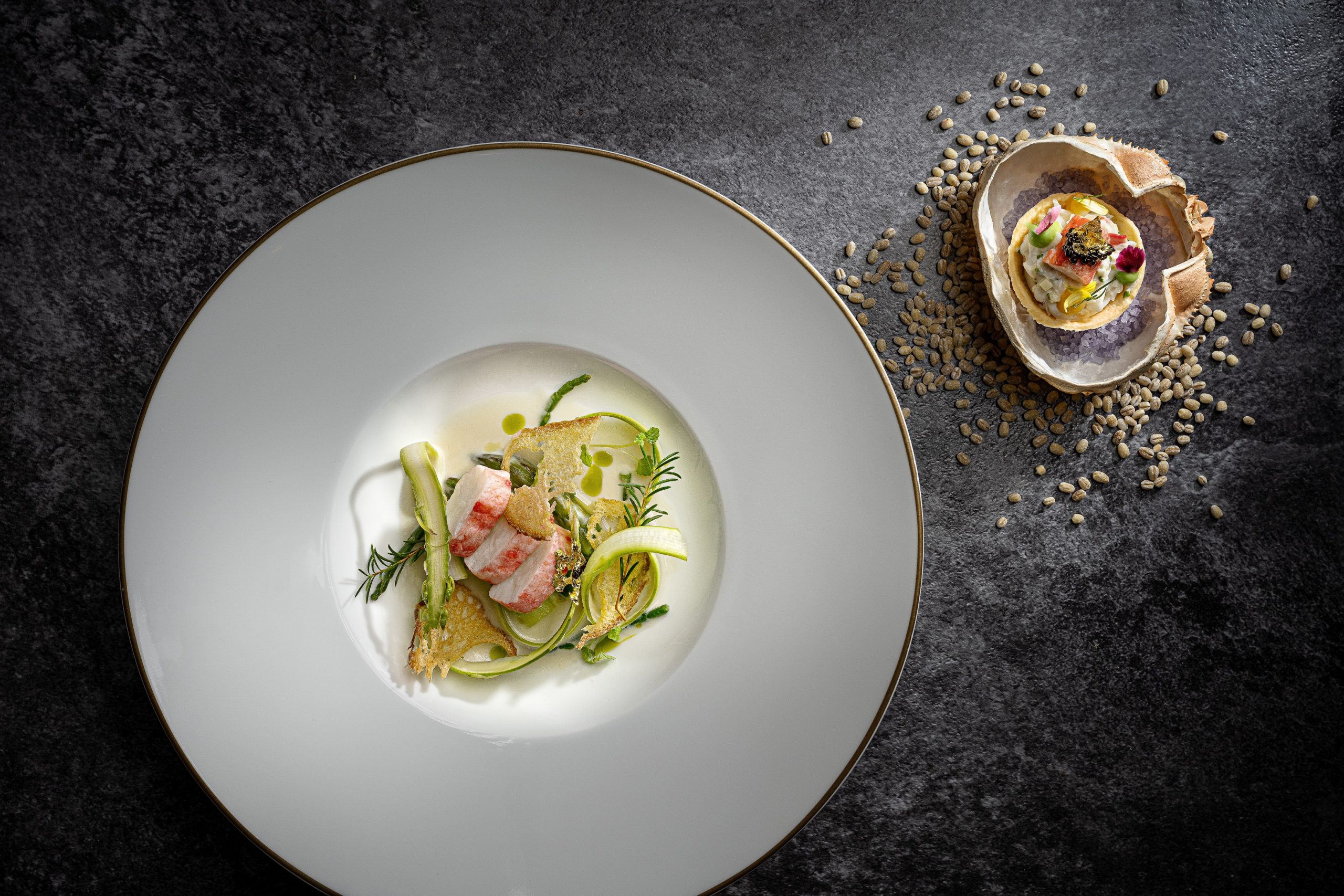 The dish comes with white asparagus grown by two French producers who champion sustainability on their farms: former chef Jérôme Galis and ASPA. For example, ASPA uses green waste compost, manure and a carefully controlled drip irrigation system to cultivate its exceptionally tender, fibreless white asparagus. 
Dell'Aquila also emphasises process and tradition. For example, he explains that the yukimuro (snow-aged) A4 Wagyu on the menu is aged naturally using a 200-year-old technique: in snowy Niigata, on the west coast of Japan, purveyors age the beef in a storehouse covered in snow like a natural refrigerator that Dell'Aquila says saves energy and yields exceptional texture and taste. Dell'Aquila then elevates the rich, highly marbled steak with black truffle sauce and Suntory's Hakushu 12-year-old whisky.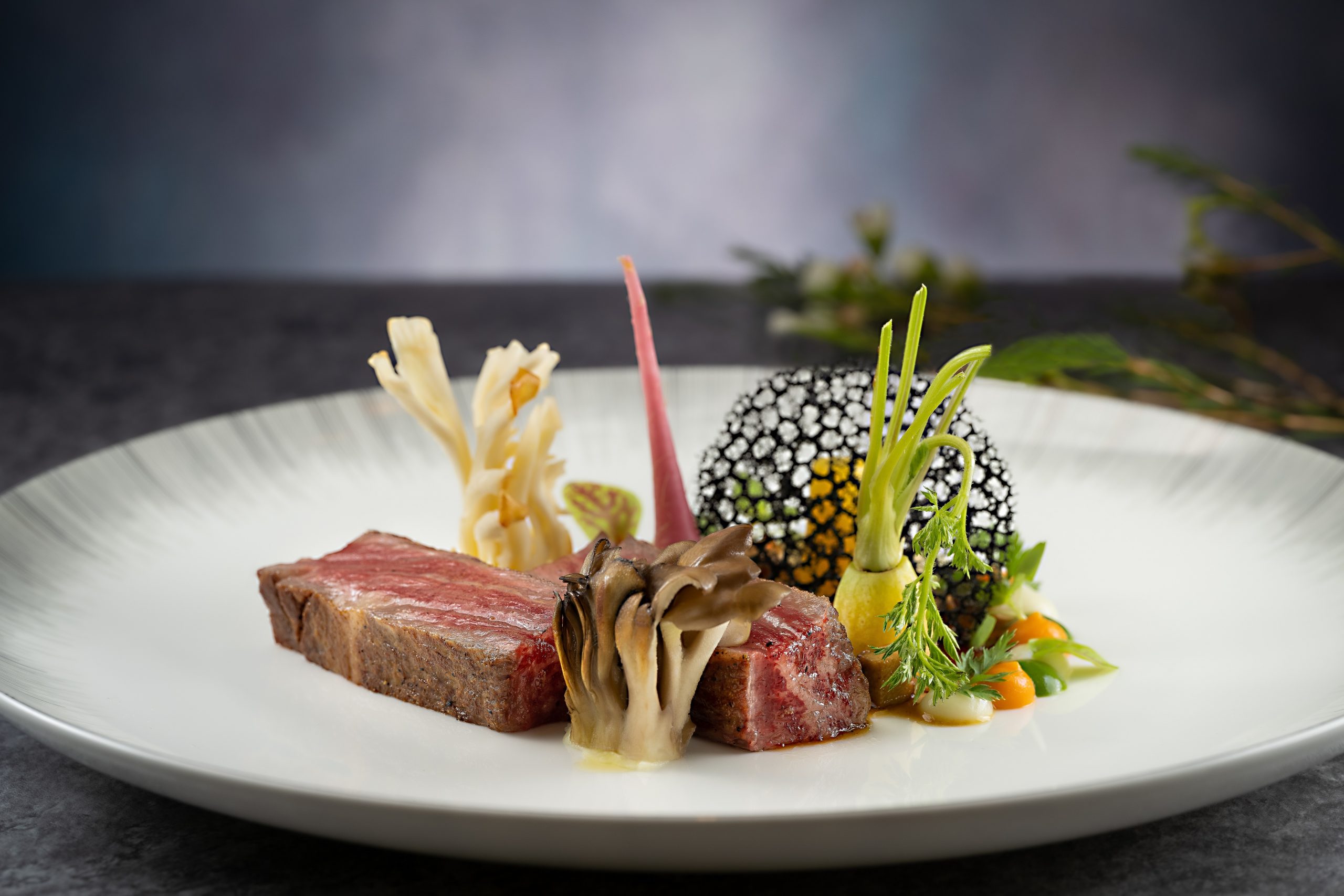 Meanwhile, he sources his Dover sole from a Spanish company, Prodemar, that adheres to rigorous quality control procedures to ensure its operations are certified environmentally sustainable by the likes of Global G.A.P. and IFS Food. 
Dell'Aquila serves the mild, slightly sweet fish with razor clams, a vermouth sauce and baby celeriac from Eric Roy Maraîcher. Located in Saint-Genouph, France, just outside Tours, the acclaimed producer of microgreens and mini vegetables pays special care to soil management, composts leftover vegetable leaves and discarded goods for fertiliser, and rotates crops in short cycles, which helps improve soil quality and keep out soil-borne pests.
While sustainability and seasonality take centre stage, the chef also weaves personal touches into his dishes. For his baby artichoke dish, for example, he uses one of his mother's cherished recipes as a starting point. These artichokes have a very short season, he explains; every year, his mother would prepare a special dish with these delicacies, a fond childhood memory that stays with him today. 
Just like his mother, Dell'Aquila carefully opens the artichokes and adds a rich, flavourful filling to the empty shells. At The Manor, however, he transforms the dish for the fine-dining experience. Using organic artichokes from Italy and herbs from Marius Auda, a company known for its traditional gardening techniques, he fills the shells with langoustine tartare and tops them with langoustine carpaccio and kombu jelly – a clever touch that complements the sweetness and richness of the langoustine.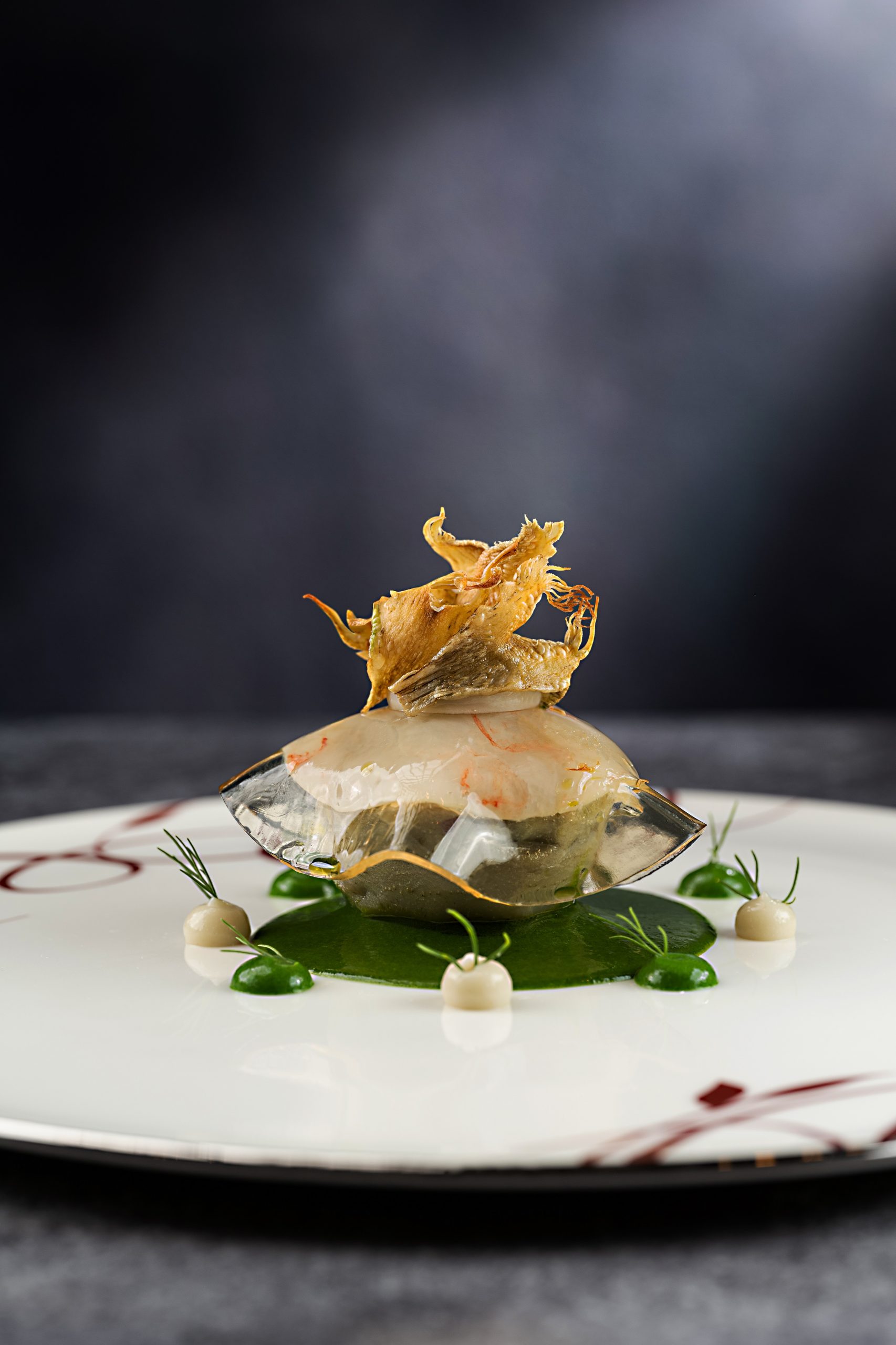 Dessert serves as a delightful coda to this decadent yet sustainable journey. The Chocolaterie De L'Opera features 70 per cent Deltora chocolate mousse, almond praline from Valencia and 70 per cent smoked Madong chocolate sauce.  
To accompany these dishes, you can even enjoy sustainable drinks. Sommelier David Duan offers a selection of organic, biodynamic and sustainable wines. Although sustainability is a relatively new concept in modern winemaking, the methods used by vintners today draw on millennia-old practices, emphasising all-natural, pesticide-free and seasonal production methods. A glass of world-class wine that's good for the planet? There's no better way to round out the latest sustainable journey at The Manor.
---
"Celebrate Sustainability" with this six-course dinner, available daily from 6-11 pm. The set menu costs MOP 1,288+ per person, or MOP 1,788+ per person with wine pairings. To make a reservation, please call +853 8113 1300 or email diningreservations.macao@stregis.com.