Meet Alice Leung, Spa Director at The Ritz-Carlton Macau
Meet Alice Leung, Spa Director at The Ritz-Carlton Macau

Link copied
What does it take to run a luxury spa? We asked one of Macao's beauty experts at The Ritz-Carlton to spill her best beauty secrets and favourite brands.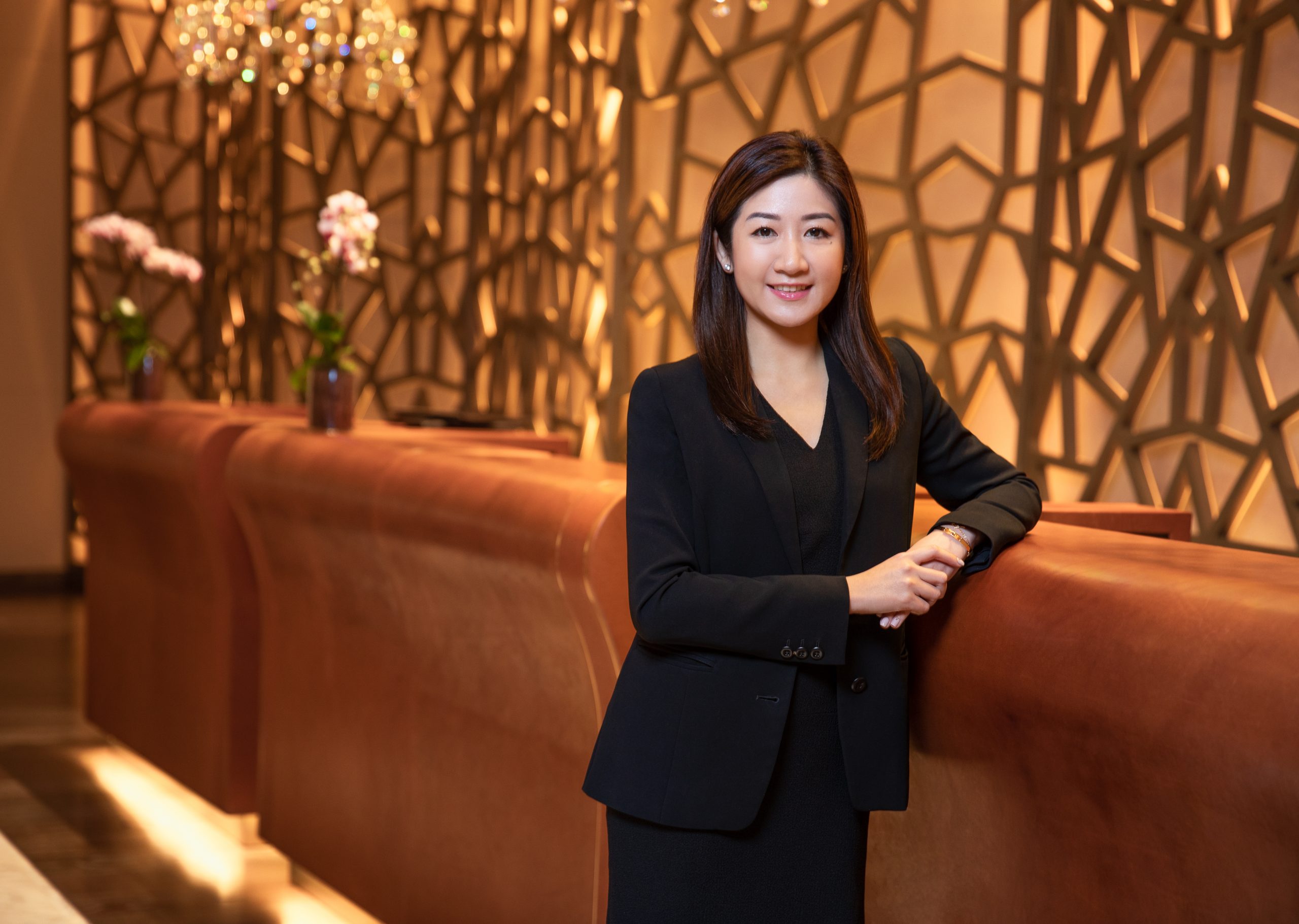 With over 14 years of experience working in spas, Alice Leung knows a thing or two about pampering. The Spa Director at The Ritz-Carlton, Macau has worked in an array of diverse environments in her career, starting with a spa on the high seas, before moving on to a flagship luxury hotel, and finally, joining The Ritz-Carlton, Macau for the launch of its new spa in 2015. 
Passionate about crafting experiences that give clients a sense of wellbeing both inside and out, Leung seems like she was born for this job. To learn more about this local beauty expert, we sat down with her at The Ritz-Carlton spa to find out how she got her start, what makes a Macao spa so unique, and the beauty routine that she can't live without. 
Macao News: Tell us a bit about your background. What made you decide to pursue a career in spas?  
Alice Leung: I grew up in Hong Kong, then moved with my family to Auckland, New Zealand, in 1997 when I was 15 years old. My mum used to be a big spa fan, and would often go for facials and other treatments. She always brought me and my three sisters with her. One day, after she suggested I try to learn something new, I thought I'd have a go at becoming a beauty therapist. So I enrolled in a one-year full-time course and got my certificate and licence. It involved a lot of practical work, but also plenty of theory, and it was a good foundation to get started with.
MN: What was the first job you landed?
AL: The school I did my training at arranged for my class to apply to spa positions with Steiner Leisure Limited, a spa services provider [for cruise ship companies]. After they hired me, I packed my suitcases and flew to London for more training. By the end of 2005, I had started work on the Queen Elizabeth 2 cruise ship. 
At first, I worked with quite a mature clientele, and learned how to cater to their age-specific needs. After four months on the QE2, I was transferred to a different cruise ship, Royal Caribbean's Legend of the Seas, which tended to have a younger crowd. It was an altogether different experience with different skin types and therapies. 
MN: How long did you work at sea for? And where did you go after? 
AL: My contract lasted eight months, and after that I had to get off the cruise ship. So I went back to Hong Kong. I originally thought I would do a course to become a cruise ship spa manager, until I happened to see an ad in the newspaper for spa therapists at The Peninsula Hotel, which was just opening its spa. I had never been to the hotel before – I didn't even know what it was! I went for an interview, and got the job – but before I could start, I had to complete two months of additional training. 
That's where my career in hotels started, and I have worked in them ever since. 
MN: Compared to some of your past roles in the spa industry, what's different about working in Macao?
AL: Guests are more demanding these days, and expect us to bring more advanced skills, as well as the latest trends and technologies, into the spa. I believe that the Macao market is a little behind Hong Kong or Singapore. So one of the challenges here is to educate our customers, and help them embrace new techniques and treatments. 
Another big challenge for us in Macao right now is Covid-19, of course. Most of our therapists are stuck in Thailand, and it's proving quite difficult to bring them back. Macao still lacks enough local talent to groom, and most beauticians that we hire are of foreign nationalities. So it can be difficult to grow our industry and workforce here.
MN: What do you think sets The Ritz-Carlton Spa apart from other spas in the city?
AL: Today around 60 per cent of our treatments are available internationally, so when you go to Shanghai or the US, you can have the same treatment no matter which Ritz-Carlton Spa you're at. We have five-star standards, and we offer that uniformly around the world. It's a mix of benefits that's not easy to find.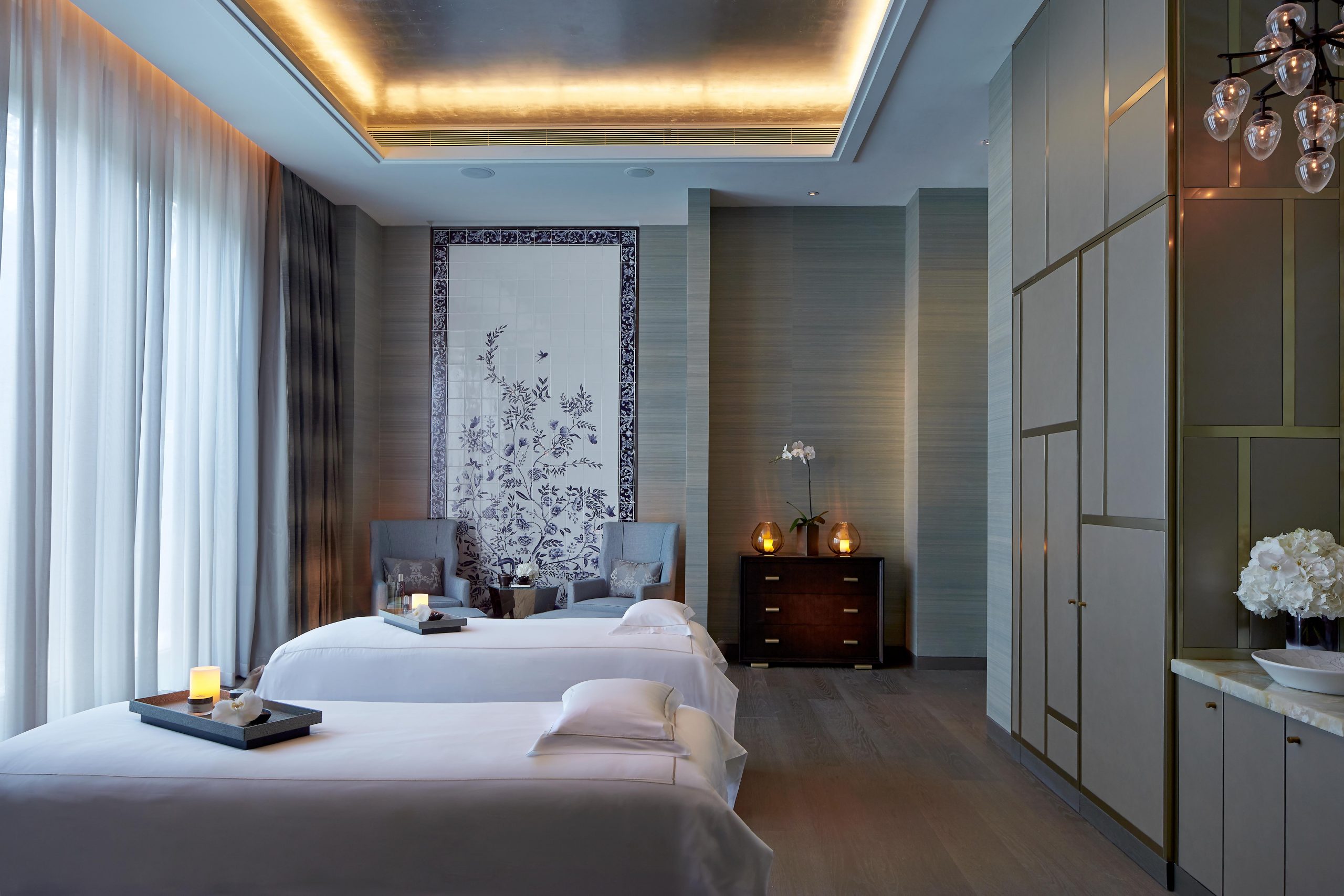 MN: As someone who grew up going to the spa with women, do you find that it's still a female pastime? 
AL: Not necessarily. Our clientele is around 45 per cent women and 55 per cent gentlemen, so it's quite a good mix. Other spas here in Macao have told me they have an even higher number of male clients – around 70 per cent. 
MN: What is your daily routine?
AL: I start the day with 30 minutes of stretching, then I shower and head to the spa. I usually skip breakfast, and tend to have light meals, mostly vegetarian, throughout the day. I also have a personal trainer, and do hatha yoga with him twice a week. 
MN: Any parting advice for readers? 
AL: I think that taking care of the mind is just as important as looking after the body. So always strive for a holistic approach when it comes to wellness – I believe that's actually the future of the spa industry. 
---
Alice Leung's beauty regimen
MN: How do you look after your skin?
AL: I cleanse my face using ESPA Nourishing Cleansing Balm and a toner, then use a serum ESPA Regenerating Treatment Oil and the Elemis pro-collagen marine face moisturiser, every morning and night. I exfoliate twice a week, both my face and body, using Carol Joy Face Polish and ESPA's Body Smoothing Shower Gel respectively. I also use a hair mask every day, instead of a conditioner. 
MN: Which beauty brands do you like to use? 
AL: Every skincare brand has their signature product. As a spa director, I have to try them all, in order to tell my guests what's good and what isn't. Generally speaking, I use ESPA (I like their face oil), Carol Joy London, and Elemis – their pro-collagen marine face cream is very nice. 
MN: What's your best beauty tip to get spa-quality skin?
AL: Use face oil! I know people think it will make their face oily, but all you need is a tiny drop before moisturising or doing a face mask. I promise you'll notice the difference. Also, choose formulas enriched with essential oils. Lavender can help remove blemishes, for instance, while rose is brightening. 
MN: What's your favourite way to practice self-care? 
AL: I believe taking a bath with some bath oil can be very helpful. The hot water increases circulation and, depending on the bath oil you're using, it can provide different therapeutic benefits. 
If you don't have a bathtub, then just apply the oil to your body five minutes before you get in the shower. Combined with the steam, you'll reap the same benefits. 
MN: Which face and body oils do you recommend? 
AL: Try Aromatherapy Associates for bath oil. It's super for deep relaxation, and you only need a few drops. For face oil, I would say that ESPA is the best. 
MN: What's one step in your beauty regimen that people should never skip? 
AL: I think that cleansing is very important. If your skin is dirty or you don't take the time to take off your makeup, no matter what miracle cream you apply, your skin will never glow. Regular exfoliation is also very important to remove dirt and clean the pores. 
MN: Would you recommend trying new beauty products regularly?
AL: I would recommend it, because I believe that you can get different results. Every year, skin care brands will develop and release new signature products using their unique ingredients and formulations, combined with the latest technology. It's best to keep on trend in order to gain the best results for your face and body.