5 places to donate used clothing in Macao
5 places to donate used clothing in Macao

Link copied
Falling out of love with a pair of jeans is no reason to throw them away, but nor should you hoard them forever. Consider donating your used clothes to one of these second-hand stores instead.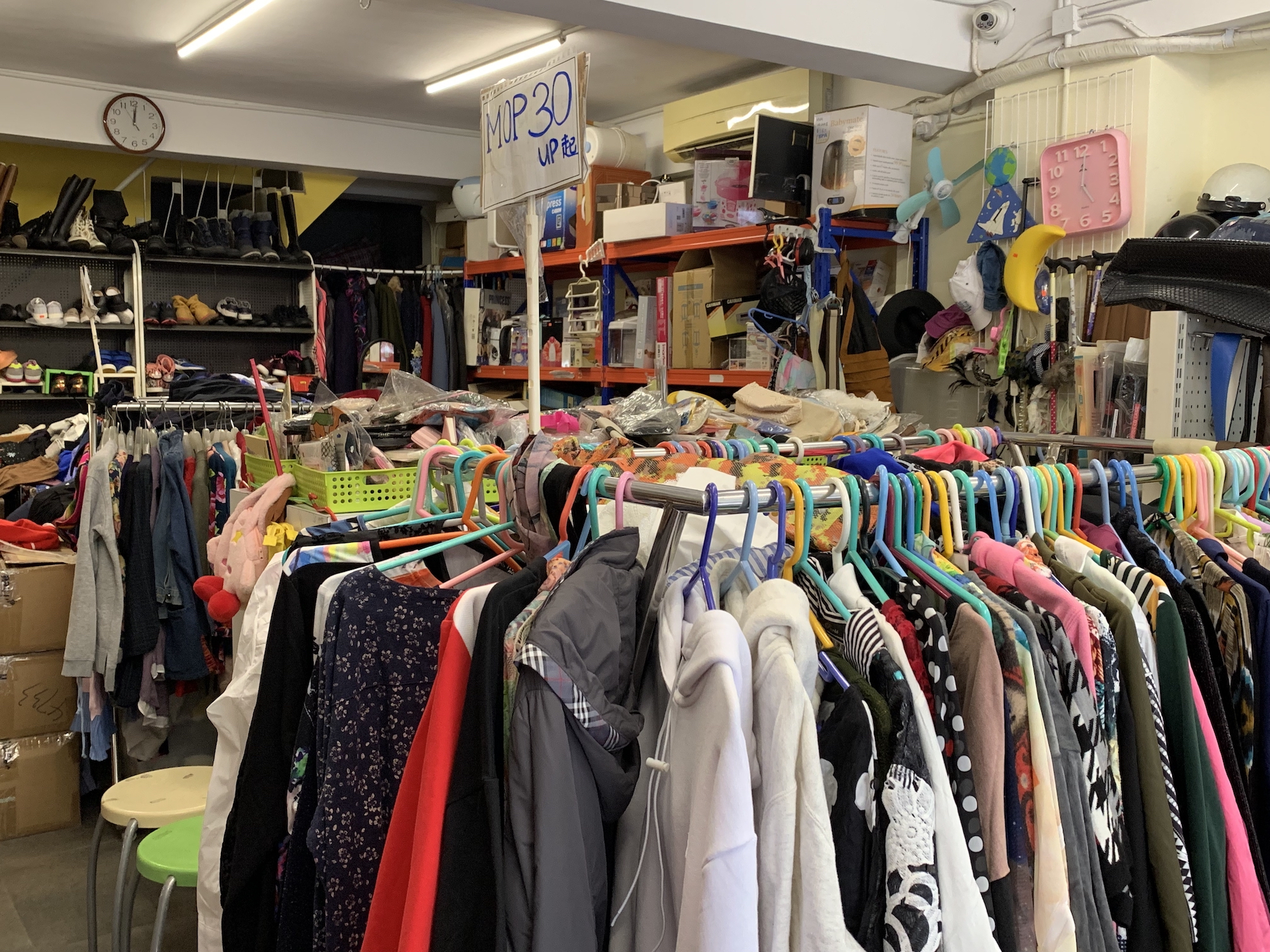 Now that winter is upon us, the cooler weather heralds warmer attire – and possibly a closet cleanout. So, what to do with summer outfits you don't plan to wear again? Or last year's jumpers that have "shrunk in the wash"? Luckily, Macao has a few places that welcome your used clothing. The second-hand clothes market not only saves items from winding up in a landfill, but helps your fellow humans out, too. For example, donating pre-loved clothes could help support worthy causes, like services for the elderly, and enable more people to buy quality clothing at bargain prices.
Not all used clothing is fit for donation, however. Most places do not accept undergarments, swimsuits or damaged pieces. You should also make sure your stuff is:

– Freshly washed 
– In good condition (no stains, damage, or odours)
– Suitable for the store (read on for specific guidelines)
Ready to donate? Here are five second-hand shops in Macao where you can drop off gently used clothes.  
1. Good Fortune Charity Shop (福攸坊)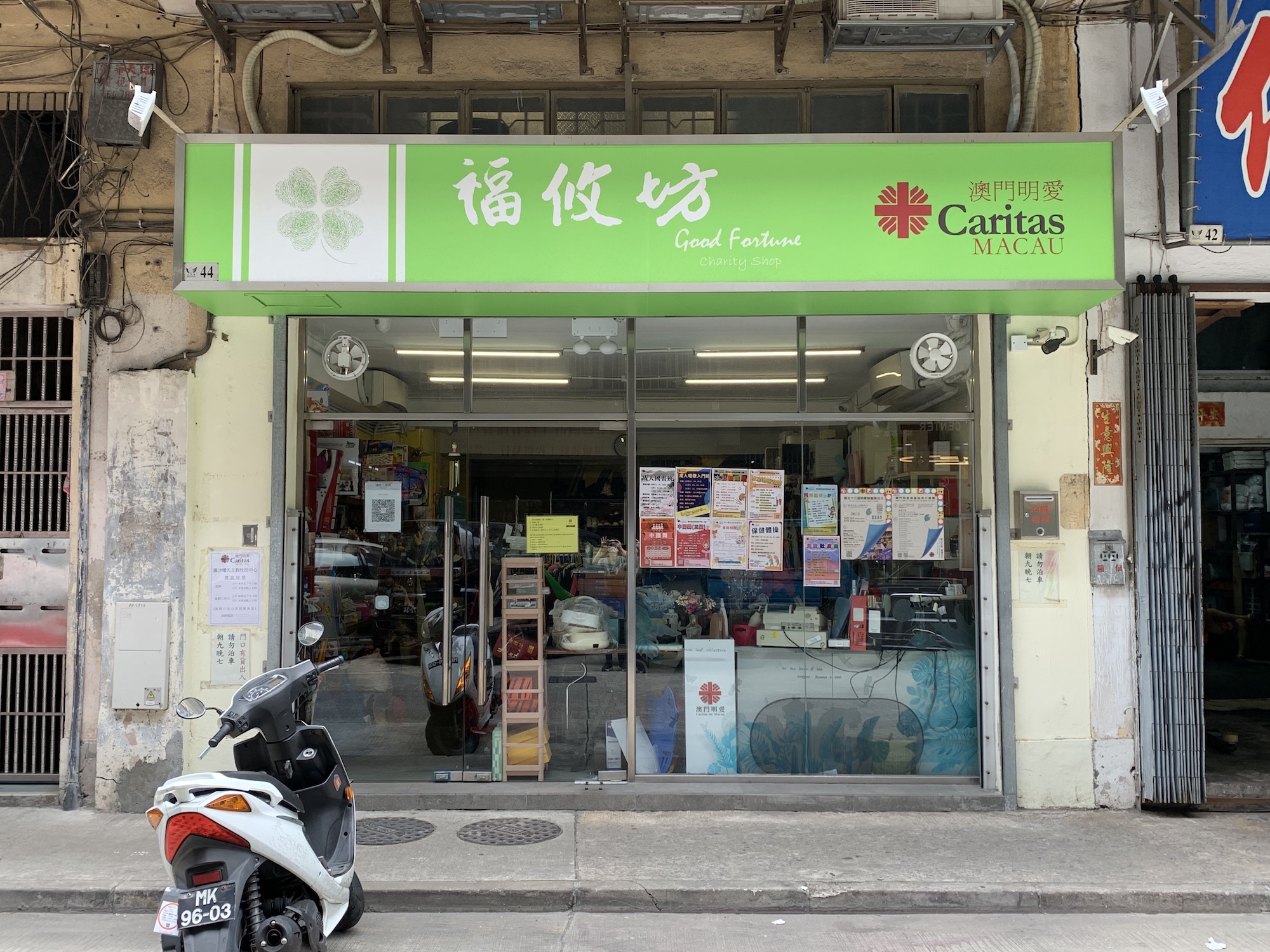 Fai Chi Kei's Good Fortune Charity Shop is a social enterprise started by Caritas Macau in 2011. As part-time shopkeeper Rus Cheong, 26, puts it: "Some people stop by to drop off their second-hand clothing, others drop in to buy items that take their fancy." All profits benefit the Caritas International social welfare fund, which supports services for local elderly, educational programmes and medical services in Macao.
How to donate: Drop off your items at the store.
Address: Rua da Concordia No.44, G/F, Wang On Building, Block R  (Near Fai Chi Kei BNU), Macao
Contact details: (853) 6288 5793, fortune@caritas.org.mo
Opening hours: Monday, 9 am-1 pm, 2-6 pm; Tuesday-Sunday, 10 am-2 pm, 3-7 pm. 
2. The Salvation Army Macau (澳門救世軍
)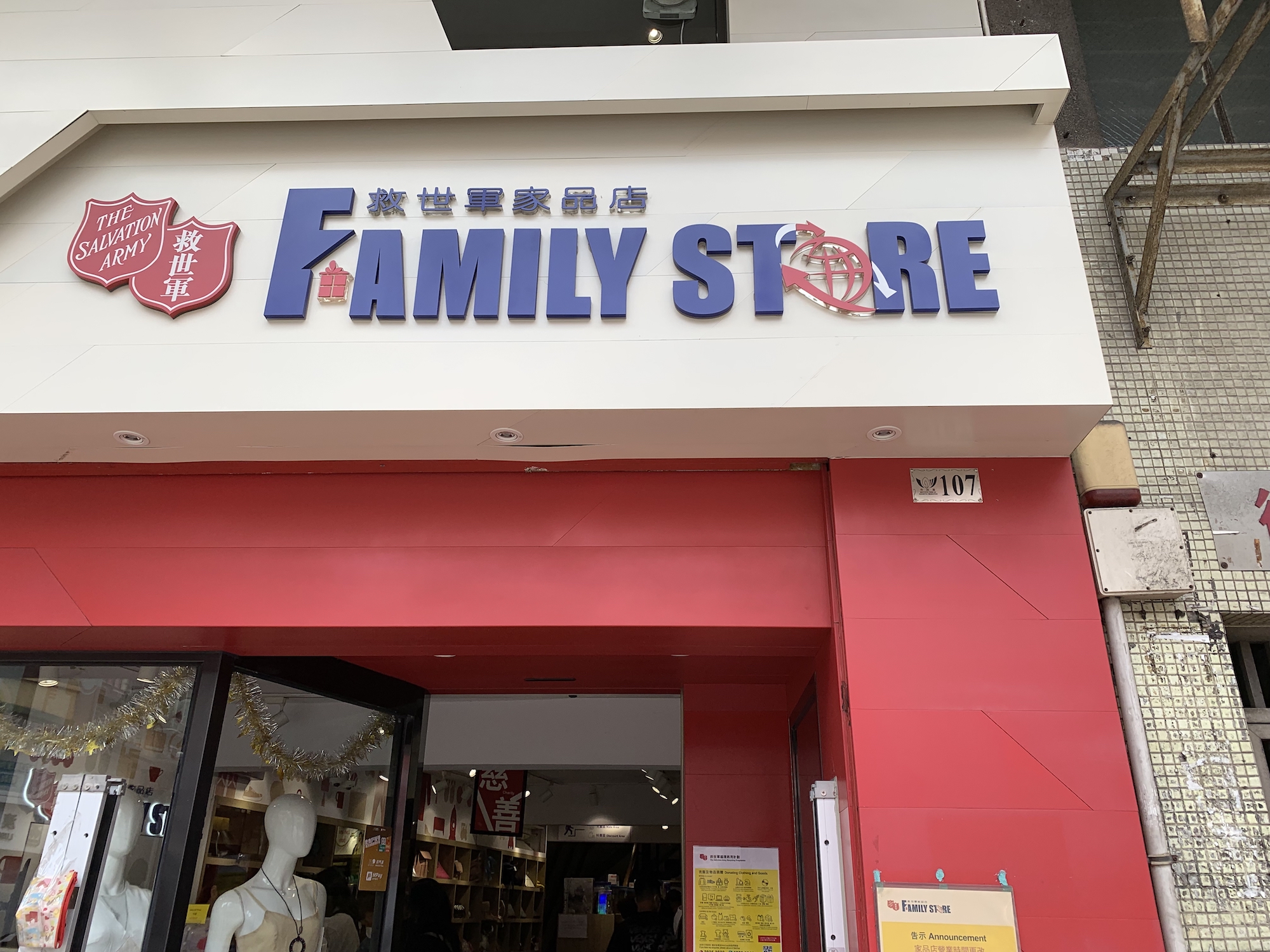 In Macao, The Salvation Army supports local residents in a few ways: with an educational centre, a church and a Family Store. Since clothing donation is part of the organisation's broader recycling programme, you can drop off pre-loved clothing in good condition at the Family Store throughout the year. Proceeds from sales will benefit the organisation's community development projects, such as funding recycling programmes or educational services. 
How to donate: Drop off your items at the store. The Salvation Army Macau does not accept underwear, towels, or fur products. Check the store's Facebook page for more details. 
Address: 78-80 Estrada de Coelho do Amaral, Macao
Contact details: (853) 2825 2620, recycling_macau@hkm.salvationarmy.org
Opening hours: Monday-Saturday, 9 am-8:30 pm; Sunday, 2-8:30 pm. 
3. Happy Market Social Enterprise (喜悅市場社會企業)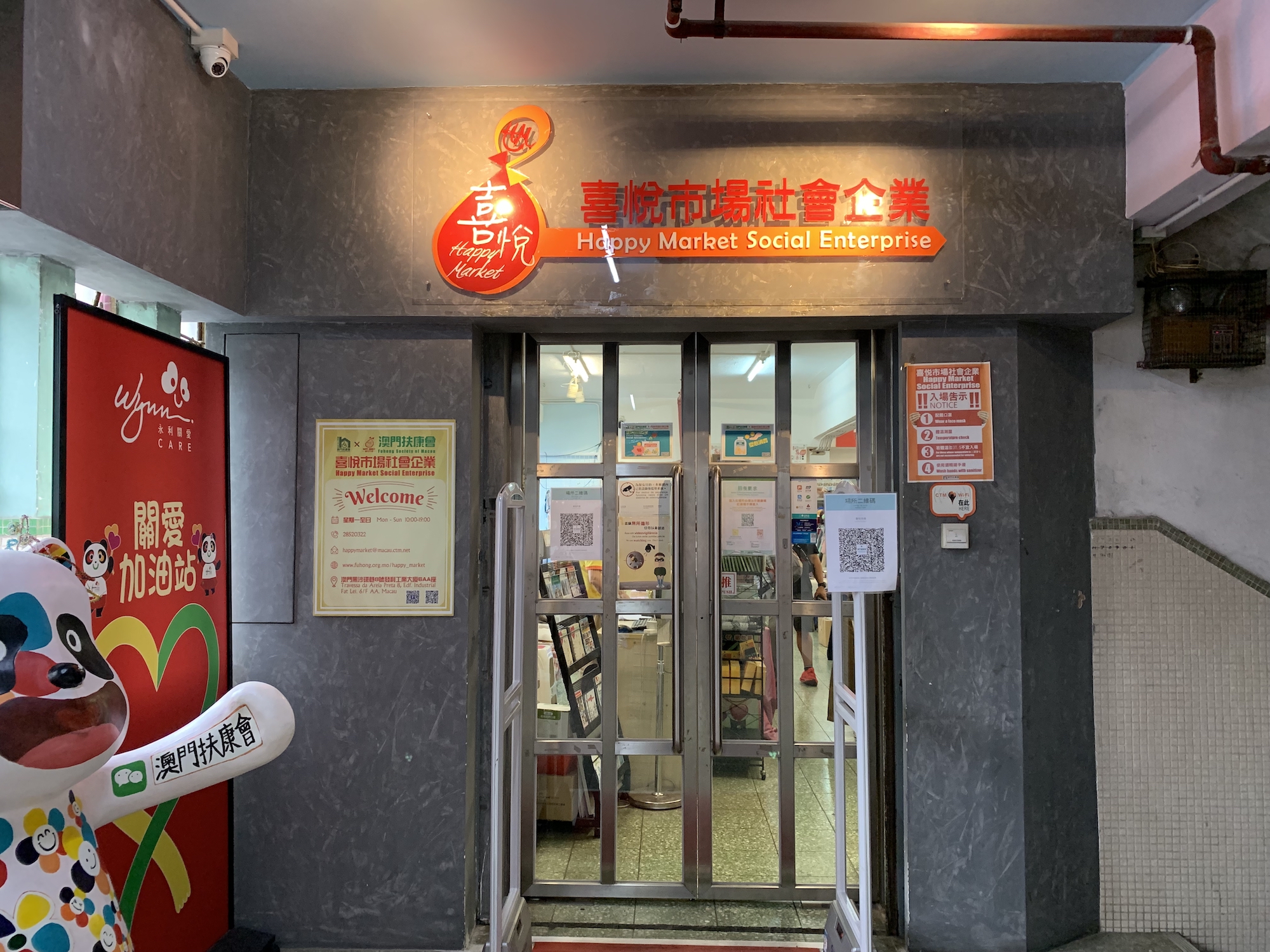 Founded by the Fu Hong Society of Macau, a non-profit social enterprise, in 2015, Happy Market Social Enterprise trains and employs disabled workers in an effort to provide reliable, rewarding work experience to the community. More recently, it began accepting second-hand clothing for resale to combat waste and encourage recycling. Happy Market Social Enterprise has proudly helped 110,000 items re-enter the market since 2021, saving them from landfills.
How to donate: Drop off your items at the store.
Address: Travessa da Areia Preta, 6/F, Edifício Industrial Fat Lei, Macao
Contact details: (853) 2852 0322, happymarket@macau.ctm.net
Opening hours: Daily, 10 am-7 pm.
4. Have It (有得著)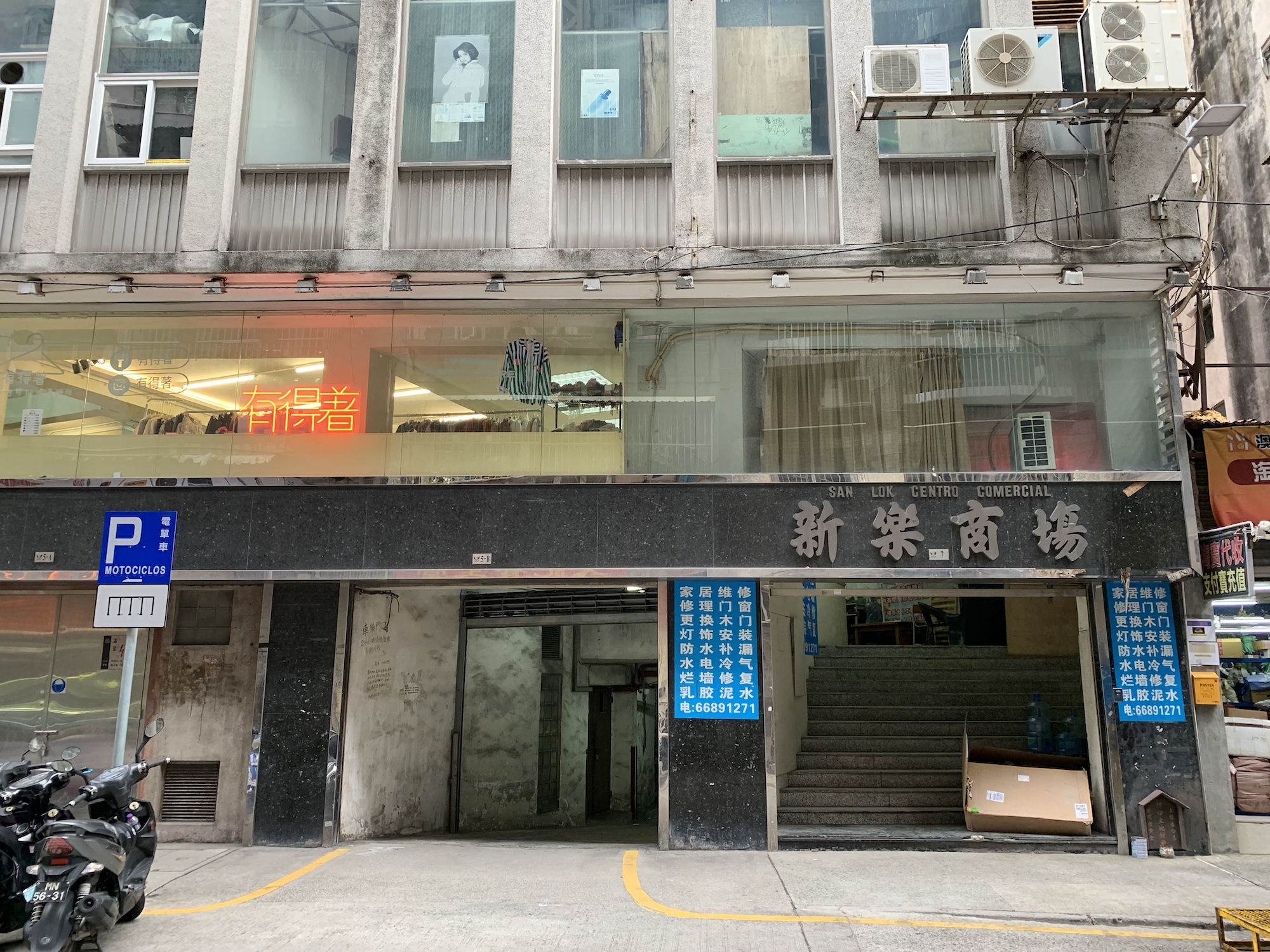 Owned by 30-year-old entrepreneur Iron, who declined to share her last name, 有得著 (Have It) opened in April 2022 with a mission to promote "second-hand culture" in Macao, reduce waste, and fight the misconception that used clothing is only for the needy. Unlike other second-hand stores on this list, 有得著 specialises in premium streetwear and designer fashion at discounted prices.  
Upon donating used garments, which must be in great condition, you'll receive a voucher to spend at the store. The voucher's value depends on the quantity of clothing items donated: MOP 20 for 5-10 pieces, MOP 40 for 11-15 pieces, MOP 60 for 16-20 pieces, and MOP 80 for more than 20 pieces.  
How to donate: Drop off your items at the store. Follow the store's strict requirements, outlined in Chinese on Instagram, and in English, below. 
Accepted: Clothing considered 90 per cent new; Brand new shoes and hats. 
Not accepted: Infant and children's clothing; Clothing with obvious stains or damage; Clothing with logos promoting activities or institutions; Outdated styles; Undergarments and swimsuits.
Address: Rua de Martinho Montenegro 10-2, Macao  
Contact details: (853) 6660 7240
Opening hours: Monday and Friday, 3-7:30 pm; Saturday to Sunday, 3-8 pm; Closed Tuesday to Thursday.  
5. 'Recycling Used Clothes is Very Easy' Recycling Programme ('舊衣回收好 Easy'計劃)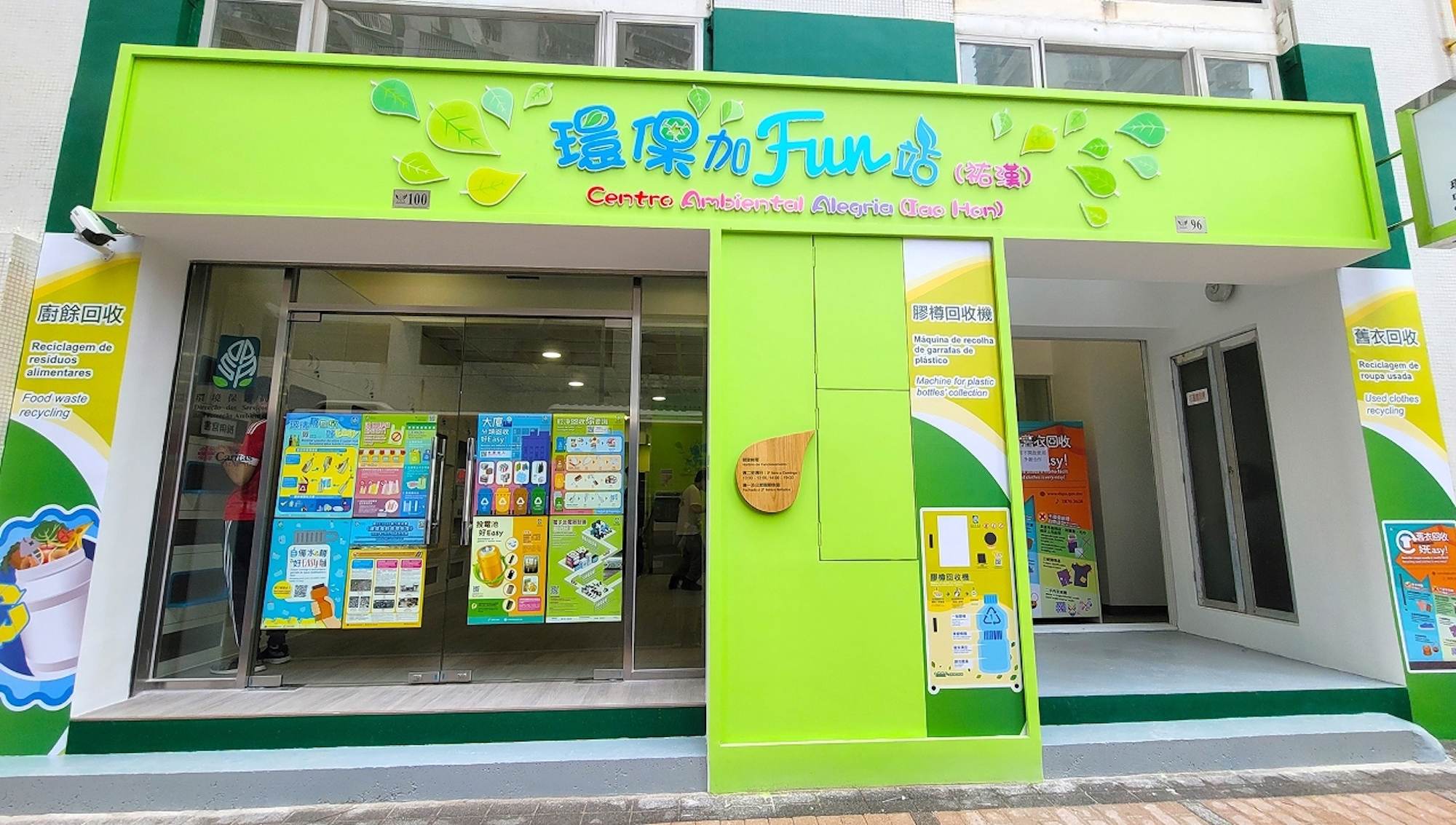 Macao's Environmental Protection Bureau (DSPA) launched a community-wide "Recycling Used Clothes is Very Easy" ("舊衣回收好 Easy"計劃) programme in October 2021, in collaboration with Caritas Macau, the Salvation Army and Happy Market Social Enterprise. After you drop off second-hand clothes at a collection point, workers will categorise and sanitise donations, then either gift the clothes to families in need or resell them at low prices via one of the three participating stores.
How to donate: Drop off used clothes at one of the recycling stations around Macao. Be sure to meet the donation requirements.
Contact details: (853) 2876 2626 (recycling hotline)
Opening hours of recycling stations: Tuesday to Sunday, 10 am-1 pm, 2-7 pm; Closed on Mondays.